Tag Archive
activity
annual
art
artist
Canada
children
city
community
contest
craft
downtown
Drivei-95
drive i-95
drivei95
entertainment
event
family
festival
Florida
food
free
fun
game
historic
History
house
i95
Island
live
local
Museum
music
national
North Carolina
prize
Restaurant
roadtrip
shop
show
street
tour
travel
travelblogger
USA
world
Discover the beauty of sheep, the warmth of wool and the delicious taste of lamb during a fun-filled weekend at the Maryland Sheep & Wool Festival, 45 years of celebrating all things sheep, from hoof to handwoven.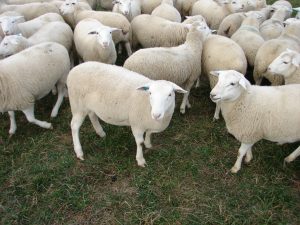 With over 275 vendors, more than 800 sheep, and workshops, food, and entertainment, there is something for everyone. Check out the working sheep dogs or sheep shearing demonstrations, learn how to prepare lamb, cheese making, take a spinning class, or shop for a variety of fleece, yarn and roving.
The Parade of Breeds will introduce you to a large variety of sheep breeds, and the Sheep to Shawl Contest will demonstrate shearing, carding, spinning, and weaving a final product in just a few hours.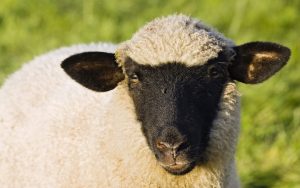 There are auctions and sales for sheep equipment, fiber equipment, and fleeces. You can get many new ideas from the beautiful products on display from the many competitions.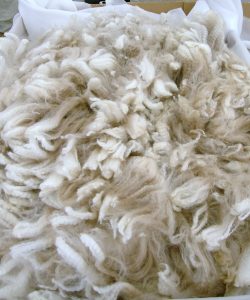 With workshops and seminars galore, special activities for kids, cooking demonstrations, food booths, musical entertainment, this festival is going to be a hit with the whole family.
Location: Howard County Fairgrounds, 2210 Fairgrounds Rd, West Friendship, MD 21794-9604
Date: May 5 & 6, 2018
Time: Sat 8:30am – 6pm, Sun 8:30am – 5pm
Tel: 410- 531-3647
sheepandwool.org
For Regional Accommodations, Restaurants & Attractions: visithowardcounty.com
The 43rd annual Colleton County Rice Festival is a celebration of the rice planting heritage that helped found Colleton County.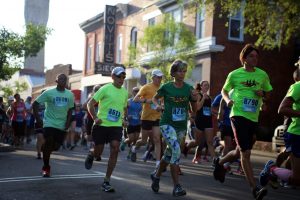 Enjoy a fun-filled week of family activities in the warm Carolina sun that includes a fireworks display, live musical entertainment, arts and crafts, 5k run, food concessions, corn-hole tournament, a BMX bike show with riders performing tricks and acrobatics, a crowd favorite DockDogs® a sport in which dogs compete in distance or height while jumping from a 40 foot dock into water, as well as cultural displays and performances depicting their local heritage.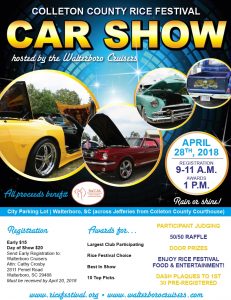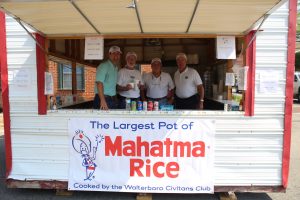 They also claim to show off the worlds largest pot of rice along with a rice cooking contest.  Best of all Admission is FREE.
BMX Bike Shows – 3 shows daily
Rice Festival Parade  – Saturday, April 28 @11am
Rice Festival Dog Show– Saturday, April 28 @2pm
Palmetto Dock Dogs –April 27 & 28: Competition all day and finals on Saturday afternoon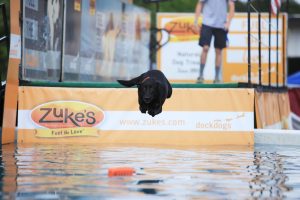 Rice Run/Walk– April 28 @ 8am
Chad Gainey Sculpture –Chainsaw Art by Chad Gainey -April 27 & 28: Hampton Street
Biggest Pot of Rice -April 27 & 28

Corn Hole Tournament– Saturday, April 28 @4pm
Live Entertainment – throughout the 2 days
Fireworks – Saturday, April 28, 2017 8:45pm: Rice Festival finale
Location: Downtown Walterboro, Walterboro, SC 29488
Dates: Fri, Apr 27 – Sat, Apr 28, 2018
Times: Fri 10am -10pm, Sat 10-7pm
Tel: 843.549.1079
ricefestival.org
For Regional Accommodations, Restaurants & Attractions: walterborosc.org
The cuisine of Casablanca, Morocco is made up of aromatic spices, careful and artistic food preparation, and delightful presentation. Join Chef Alba for the Enchanting Recipes of Casablanca cooking class at Secolari and impress your friends and family by learning how to prepare an authentic Moroccan meal.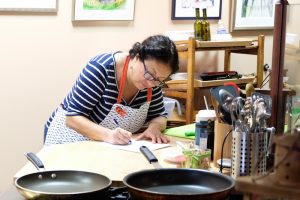 The custom of this country is always to please the guest so they feel welcomed. In this class, you will be making Braised Meatballs in Ras-El-Hanout Spice, Zaalouk (Eggplant and Tomato Cooked Salad), and Seffa Couscous.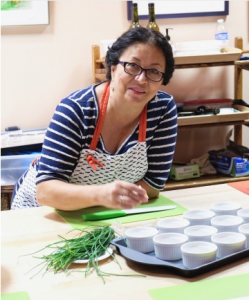 Classes are held at Secolari in The Mall in Columbia 10300 Little Patuxent Pkwy, Columbia MD, 21044 Call to Reserve Your Spot: 443-367-0010 Bring Your Own Wine! Payment is required to reserve class space.
Location: Secolari Artisan Oils & Vinegar, 10300 Little Patuxent Parkway, Suite 3180, Columbia, MD 21044
Date: March 27, 2018
Time: 6:30 – 8:30pm
Tel: 800-946-2077 0r 443-367-0010
secolarievoo.com

For Regional Accommodations, Restaurants & Attractions:visithowardcounty.com
The sounds of the ancient Celtic peoples of Scotland and Ireland are as alive today as ever in America's Oldest Celtic City at the 8th Annual St. Augustine Celtic Music & Heritage Festival.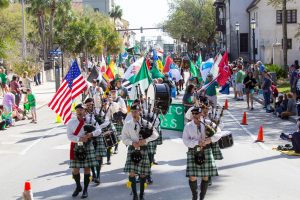 The three-day festival takes place at Francis Field in downtown St. Augustine, featuring internationally acclaimed Celtic bands, a pre-festival Whiskey Tasting, Highland games, Celtic shopping and food, live music, two stages and a variety of entertainment. The music lineup includes Enter the Haggis, Emmet Cahill, House of Hamill, Dublin City Ramblers, Seven Nations, Rathkeltair, Emish, Albannach and Steel City Rovers.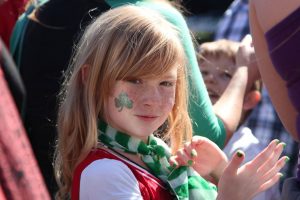 The festivities start on Friday, March 9th with a Whiskey Tasting Event from 7-9pm. On Saturday the St. Patrick's Day Parade  as well as The St. Augustine Highland Games both begin at 10 am,  followed by live musical performances at noon.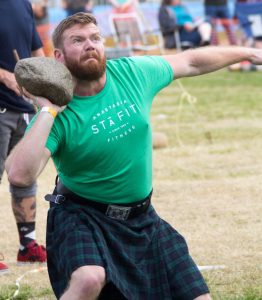 General admission into the festival is $10. Visit the website for the schedule of events.
Location: Francis Field, 25 W. Castillo Dr., St. Augustine, FL 32084
Dates:Fri, March 9 – Sun, March 11, 2018
Hours: Fri March 9,  7-9pm, Sat March 10, 10-10pm, Sun March 11, 10-7pm
Tel: 904-891-0326
celticstaugustine.com
For Regional Accommdations, Restaurants & Attractions: floridashistoriccoast.com
Rumba on the Lumber 2018, a festival of food, movement, music and the arts, consisting of two days of events in historic downtown Lumberton with over 4000 people in  attendance.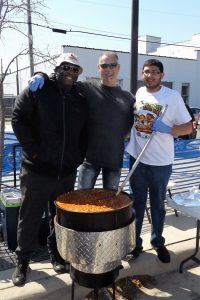 Many wonderful annual events will once again be front and center, including: The Rumba on the Lumber Festival with live music, vendors, Rumba Cross fit Games Exhibition, and the Lumbee River EMC Free Kidzone, 5K, 10K, fun run/walk, 100K ride, 20-Mile adventure ride,  Chili Cookoff and a bicycle rodeo.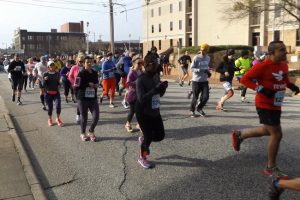 Many festival-goers agree, it's all about the chili. More than two dozen teams bring their most coveted recipes. Teams prepare a minimum of 10 gallons of chili and dole out free samples of their creations. The teams will be competing for prizes including the best tasting, Spiciest Chili, Strangest ingredient and Best chili cooking outfits. Don't miss the fun!
Saturday- Downtown Plaza/ 3rd Street:
on't miss the 10th Anniversary Military Bowl presented by Northrop Grumman Corporation, benefiting the USO of Metropolitan Washington-Baltimore (USO-Metro), a military support organization. Kick off is on Thursday, Dec. 28 at 1:30 pm at Navy-Marine Corps Memorial Stadium in Annapolis matching a team from the Atlantic Coast Conference (ACC) against an opponent from the American Athletic Conference (AAC) and will be televised nationally on ESPN.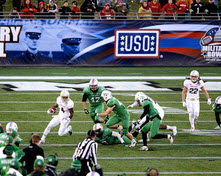 The game day festivities kicks off  at 9:30 am with one of Annapolis' newest traditions: the Military Bowl Parade, featuring The world-famous Budweiser Clydesdales.  They will lead the parade procession – along with Medal of Honor recipients, mascots, and team bands – from City Dock in downtown Annapolis to the Navy-Marine Corps Memorial Stadium as part of the many special events throughout the day.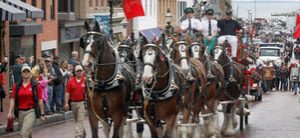 The Official Military Bowl Tailgate kicks off in the Blue Lot on the west side of Navy-Marine Corps Memorial Stadium. Admission to the tailgate is free and will feature music, games, food & beverages from fantastic Annapolis restaurants, and exciting giveaways for the first arrivals. In addition, there's also the 3rd Annual Bud & Burger Battle (held from 10:30 am-12:30 pm) where you can sample some of Annapolis' favorite burgers before voting for your favorite.
Fan Bowl Week in Annapolis:
Wednesday, December 27
Thursday, December 28
For more than 70 years, the USO (United Service Organizations) has been the way for the American people to say thank you to our nation's service men and women and their families.
To purchase tickets: militarybowl.org/tickets/#!
Location: U.S. Navy-Marine Corps Memorial Stadium, 550 Taylor Avenue, Annapolis
Date: Thurs, December 28, 2017
Time: Kick off 1:30 (doors open at 12:00)
Tel: 202-776-2919
militarybowl.org
For Regional Accommodations, Restaurants & Attractions: visitannapolis.org
Join the The Biggs Museum of American Art to kick-off the holiday season with their 2nd annual Happy Holidays Dover celebration. This event, which takes place from 9 a.m. – 5 p.m., will coincide with the Downtown Dover holiday celebration and it will end with the start of the Downtown Dover holiday parade.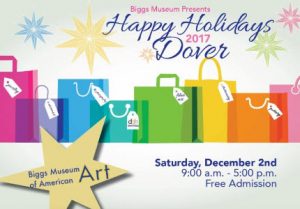 This all day family fun event offers a Special "Kids Only" Holiday Shop, where children ages 4-12  can purchase gifts (ranging from $1-$10) for their friends and family and decorate their own gift bags/gift cards. Items include handmade ornaments, jewelry, key chains and  bookmarks.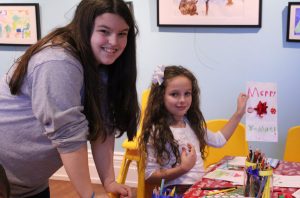 Highlights will include:  crafts,  live artist/craftsmen demonstrations, an expanded gift shop of handmade holiday items, food trucks, performances from children's choirs, and a  special display of miniature holiday themed dollhouses.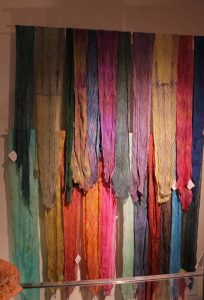 Tentative Schedule of Events: TBD – 9:30 -10 AM
Christ Church Dover Children's Choir – 10-10:30 AM
Smyrna High School Select Group Choir – 10:45-11:15 AM
Smyrna High School Jazz Band – 11:30-12 PM
En Pointe Studio, selections from "The Nutcracker" -12:15-12:45 PM
Smyrna Church of Christ and Christian School Choir – 1-1:30 PM
Campus Community School First State Club "Mummer's Play"- 1:50-2:15
Campus Community School Choir – 2:30 PM – 3 PM
TBD – 3:15-3:45
TBD – 4-4:30 PM
Free Admission
Location: Biggs Museum of American Art, 406 Federal St., Dover, DE 19901
Date: Sat, Dec 2nd, 2017
Time: 9 – 5 pm
Tel: 302-674-2111
biggsmuseum.org
For Regional Accommodations, Restaurants, & Attractions: visitwilmingtonde.com
College students know pizza; a staple for them while living on or off campus. Over the years, this landmark for pizza in Maine, Pat's Pizza,  has become a favorite of University of Maine students offering delicious and affordable pizzas that won't disappoint. In fact, with deep roots in the community, it has been said that an education at the University is not complete without a Pat's Pizza.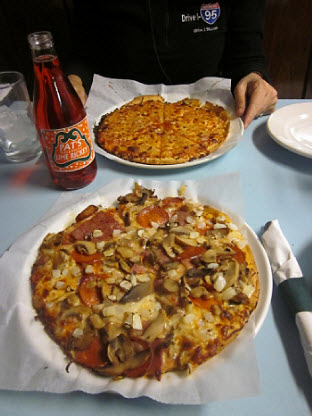 Opened in 1931, and still churning out 700 pizzas a night, this 2nd generation family business (now with 19 locations) is famous in Maine. Step into over 50 years of history with this old time pizzeria, at their original location, with its original Formica counters and slate foot rests.
The thin, soft, light crust melts in your mouth, and the toppings are put on evenly so that there's a taste in every bite. Made with freshest ingredients, 35 toppings like: specially made pepperoni, pine nuts, hot dog, kielbasa, zesty olives or eggplant, there is a pizza just for you! They even make gluten-free pizzas or double -dough pizzas.
The Pat's Combo is the most popular pizza with pepperoni, mushrooms, and Cotto salami on it. Not to mention the mouth-watering calzones, spaghetti and meatballs, sub sandwiches, wraps, salads and a Maine favorite red skin hot dogs too. Wash it down with Pat's own brand of sodas: strawberry, root beer, orange, grape, cream or Stan and Sandra's favorite – raspberry Lime Rickey, or try the local Moxie brand, made in Maine.
Buon appetito!
Location: 11 Mill Street, Orono, ME 04473
Hours: Mon-Fri 7am – 12am, Sat-Sun 7am – 1am
Tel: 207-866-2111
patspizzaorono.com/
For Regional Accommodations, Restaurants & Attractions: visitbangormaine.com
Kingsland, GA Exit 3: Enjoy this down-home festival with crispy Southern-fried catfish and all the fixings,  festival goers can feast on this and much more at Kingsland's 35th Annual Catfish Festival.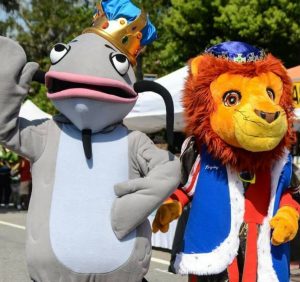 The family-fun, outdoor festival kicks off at 9am Saturday, November 18th and lasts throughout the day, concluding with annual Night Parade. Throw in arts & craft booths, a variety of  food booths, antiques and collectibles, magic show, live entertainment, a children's amusement area, 5K run and you are in for a great time.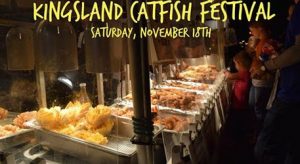 Two local bands are in the line-up this year, Milltown Road and The Bluff 5 Band along with Country music artist Keith Anderson. The night parade begins at 6pm and Keith Anderson performs after the parade at 7pm.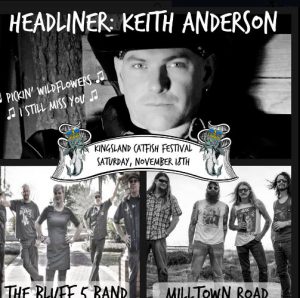 To make this experience more complete, make sure to indulge in the local grub; the famous, heavenly southern-fried catfish with grits, hush puppies, coleslaw and sweet ice tea, you will be so glad you did.
Admission FREE, dogs on leashes welcome.
Location: Downtown Kingsland, 107 South Lee Street, Kingsland, GA 31548
Date: Sat, Nov 18th, 2017
Hours: 9am – 9pm
Tel: 912-729-5999
kingslandcatfishfestival.org
For Regional Accommodations, Restaurants & Attractions: visitkingsland.com
Wilson, NC Exit 121: The North Carolina Whirligig Festival is a 2-day hometown annual arts and crafts festival features arts of the region, including the giant Whirligigs created by late local artist, Vollis Simpson. Like the whimsical outsider art, the Wilson Whirligig Festival,  in Historic Downtown Wilson, is a community celebration of people and art in motion.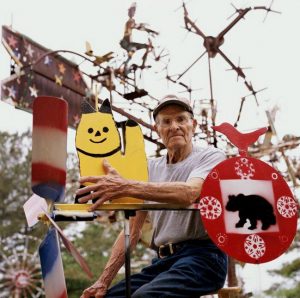 The Vollis Simpson Whirligig Park is hosting their Grand Opening the Thursday before the festival weekend, Nov. 2nd starting at 4 pm.
With Over 200+ vendors, 3 stages of live entertainment, a showcase of local and interactive art,  delicious food, beer gardens, Non-Profit organizations, free Whirli-Kidz Zone, Special events, 5K Whirli-Run, Whirli-Kidz Stage & Choir, Cup Cake Challenge, Photo Contest. New this year is a Ninja Whirligig Warrior Zone where you can meet local American Ninja Warriors, watch them compete and get a chance to test out the course yourself.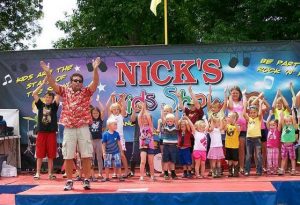 The ever popular cake dive is back, Sun @4pm: witness the festival's messiest event, a "dive" into a large 10 ft x 10 ft anniversary cake for a variety of prizes.
Touch-A-Truck is a fun event for the whole family, allowing children three + an all access pass to explore, climb and touch city of Wilson trucks and emergency response vehicles. Kids can sit in vehicles, honk the horn and talk with the equipment operators. Horn free hours will be offered throughout the day for kids with noise sensitivity.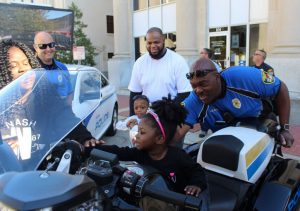 Douglas Street will transform into a space to build, create, and envision. With Brick Scholars, Greenlight, and Imagination Station Science & History Museum. Kids five + will be able to make Lego creations, even a whirligig! Showcase your creation with the onsite photo booth.
It's a colorful 2-day celebration that sparks creativity in the people of Wilson, so get inspired and take part in the community's largest celebration. (rain or shine)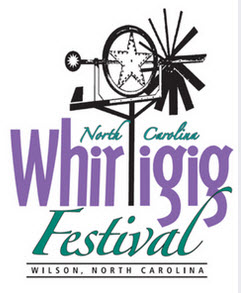 Location: Historic Downtown Wilson,NC 27893
Dates: Nov 4 – 5, 2017
Times:  Sat, Nov 4 -10 am – 5 pm , Sun, Nov 5  noon – 5 pm
Tel: 252-289-9650
whirligigfestivalnc.org
For Regional Accommodations, Restaurants & Attractions: wilson-nc.com