Tag Archive
activity
art
artist
Austria
Canada
children
city
CostSaver
display
Drivei-95
drive i-95
entertainment
Europe
event
exhibit
family
festival
Florida
food
France
free
fun
historic
History
landmark
live
local
London
Museum
music
performance
Restaurant
roadtrip
shop
show
sights
sightseeing
tour
tourist
Trafalgar
travel
travelblogger
USA
view
world
Need a fun place to entertain the little ones for a few hours? Take them to Fascinate U Children's Museum and Amusement Center.
This children's museum was designed to be a hands-on experi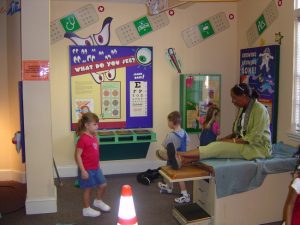 ence, all scaled to the size of children,  in which they try to connect young minds to their future through interactive experiences. Children can explore their world the way they learn best-through creative role-playing, and interaction with each other and their environment.
The museum is arranged as a "mini-city" where children can pretend while learning about jobs in the community. Some of their exhibits include: the Farm, the Army Fort, the Fire Station, the Post Office, the Grocery Store and a Stage Area.
In addition, they have a toddler room specially designed for children four and under , constructed as a mini-house, where little ones can develop their cognitive skills.
This is a special place that makes learning fun.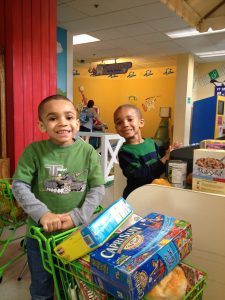 Location: Fascinate U Children's Museum, 116 Green St, Fayetteville, NC 28301
Hours: Mon: CLOSED, Tues: 9- 5, Wed: 9- 7, Thur: 9- 5, Fri: 9- 5, Sat: 10- 5, Sun: 12- 5
Tel: 910-829-9171
fascinate-u.com
For Regional Information, Restaurants & Attractions: visitfayettevillenc.com
Fall is in the air and the Darien Fall Festival is the place to be.  Enjoy the Coastal scenery at this family- friendly event, offering tons to do; food, arts, and entertainment and taking place in the picturesque setting of  downtown Darien.
The Classic Coastal Cruisers of Darien Car Show will be on display in Vernon Square, The rescue group, HART of McIntosh, will hold its Doggie Day Parade along Broad Street where you'll find costumed participants and their owners, kayakers, canoeists, and paddle boarders will compete along a 2.4-mile course from the Darien River Bridge to Fort King George Historic Site.  Be entertained by the McIntosh County Line Dancers and musical performances while Fine Arts vendors, Craft and Antique Vendors, and  Food and Drink vendors will be set up along the streets.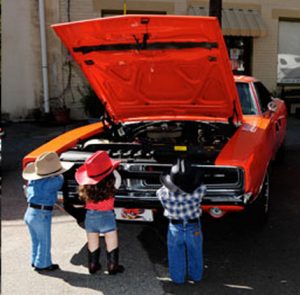 Spend the day strolling the streets of historic Darien while enjoying the arts, antiques, food, and music or watching a battle re-enactment at FortKingGeorge , the Trailhead Center -Burning of Darien;  Museum will be open and there will be horseback rides for children. Ashantilly Mansion and Print Shop will be open. There will be a Lime Burn with a talk on the history of Ashantilly, and then  a historian led walking tour through historic St. Andrews Cemetery.
Diverse outdoor demonstrations including: yard and garden art, furniture and home decor, jewelry and clothing will take place on the grounds of the Old Jail Art Center during Fall Fest. Come out and celebrate the rich history and heritage of Darien.
Location: Downtown – Darien, GA 31305
Date: Nov 5, 2016
Hours: 8am – 5pm
Tel: 912-617-7299
darienfallfest.com
For Regional Accommodations, Restaurants & Attractions: visitdarien.com
Join the Diamond State Ghost Investigators and park staff for a three-hour adventure in paranormal investigation.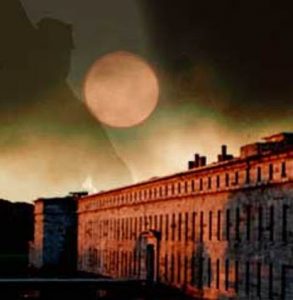 Fort Delaware, the Union fortress dating back to 1859, once housed Confederate prisoners of war. Throughout history, quite a number of people have encountered paranormal  experiences at the prison. It is believed that the spirits that haunt Fort Delaware are a direct result of the  suffering and violence that was sustained there.
Participants witness and take part in actual investigations of the haunted prison located on Pea Patch Island using electronic magnetic field detectors, data recorders, and temperature sensors visiting areas where paranormal activity has been reported.
October 29 from 9:30pm-2:30am – For hard-core ghost hunters only, participate on Halloween to take part in a five-hour investigation of Fort Delaware, in which you are a key part of the investigative team. What better way to scare the bajeebers out of you.
Participants must be 13 years old or older and should arrive 30 minutes prior to boat departure to check in at the Fort Delaware dock, 45 Clinton Street, Delaware City DE 19706. Tickets sell fast due to high demand, so book early!
Location: Fort Delaware, Pea Patch Island, Delaware City, DE 19706
( Fort Delaware State Park is accessible only by ferry, leaving from 45 Clinton Street, Delaware City DE 19706 )
Dates: Fridays, Saturdays in October – October 7, 8, 14, 15, 21, 22, 28, 29, 2016
Hours: 6:30 p.m. and 9:30 p.m. tours (exception- Oct 29 – 9:30 tour only)
Tel: 302- 834-7941
destateparks.com/ghost
For Regional Accommodations, Restaurants and Attractions: visitwilmingtonde.com