Tag Archive
activity
art
artist
Canada
children
community
contest
country
craft
display
downtown
drive i-95
Drivei-95
drivei95
entertainment
event
family
festival
Florida
food
free
fun
game
historic
History
house
Island
live
local
Museum
music
national
North Carolina
performance
prize
Restaurant
roadtrip
shop
show
tour
travel
travelblogger
USA
vendor
world
Tiny houses have become a huge thing, checkout the Mid-Atlantic Tiny House Expo and see why. It's all about simpler living in a smaller, more efficient space.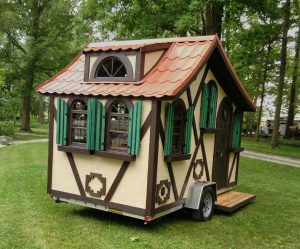 Tiny house living is a social movement in which people decide to downsize the space they live in. It's all about simpler living in a smaller, more efficient space. A typical tiny house is about 100 – 400 square feet, and come in all shapes and constructions. Building a tiny house costs significantly less than purchasing a traditional house, and are generally eco-friendly; reducing your impact on the environment and lowering energy costs.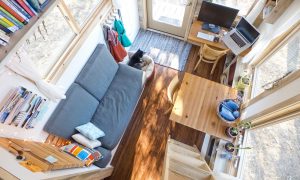 Whether your curious or serious, attendees will be able to see the latest trends in tiny living.  Two action packed days, learning from builders, project experts and lifestyle authors at the educational conferences or panel discussions and meet other tiny house enthusiasts. See the latest in finished THOWS and shells, trailer frames, building materials, plans, products, furnishings and  appliances, and anything else you could possibly need or want to know about tiny houses. Parking FREE.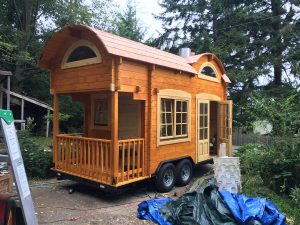 To buy tickets: tinyhouseexpos.com/tickets/#va-show-ticket-sales
If you can't make this exhibition, there will be another one at: Howard County Fairgrounds, West Friendship, MD on October 6-7, 2018
Location: Fredericksburg Expo and Conference Center, 2371 Carl D. Silver Parkway
Fredericksburg, Virginia 22401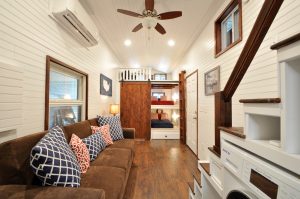 Date: May 12 – 13, 2018
Time: 10am – 5pm
Tel: 301-775-1363
tinyhouseexpos.com
For Regional Accommodations, Restaurants & Attractions: visitfred.com
This year marks the 55th running of the Rolex 24 At Daytona. The competitive 24-hour continuous sports car race executed on the track's 3.56-mile road course is a perfect battle between machine, driver and time. This race inaugurates the three weeks of race action for Budweiser Speedweeks with great racing, carnivals, car show and live bands and other entertainment.
Since 1962, racing legends from around the world have come to Daytona to compete in a grueling 24-hour marathon. The Rolex 24 Hours of Daytona is infamously relentless on both driver and machine as sleep-deprived crews perform mechanical phenomenons. From sunrise to sunset, fans will watch drivers compete against a brigade of  adversaries that span the auto racing universe in the first IMSA WeatherTech SportsCar Championship race of the season.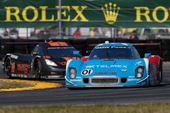 Each team is comprised of four drivers and no drivers are allowed to be in a car for more than four hours during a six-hour time frame. However, each driver must drive for at least four hours and 30 minutes throughout the 24-hour period. Crew chiefs and crew members will also rotate throughout the event.
When the 24-hour time span concludes, the team that has wheeled the most miles in each class of cars – Prototype, Prototype Challenge, GT Daytona, GT Le Mans – will win their respective divisions. The race begins at 2:40 pm on Saturday, Jan 28 and concludes on Sunday, Jan. 29 at 2:40 pm, giving it the name "24 Hours of Daytona."
For Schedule and Tickets: daytonainternationalspeedway.com/Events/2017/Rolex-24-At-DAYTONA/Schedule.aspx
Photo Credit:  Barberstock
Location: Daytona International Speedway, 1801 W. International Speedway Blvd. Daytona Beach, FL 32118
Date: Sat, Jan 28 – Sun,  Jan 29, 2017
Time:  Jan 28th -6:30AM Fanzone Opens – Jan 29th 2:40PM FINISH – 55th Rolex 24
Tel: 386-253-7223
daytonainternationalspeedway.com
For Regional Accommodations, Restaurants & Attractions: daytonabeach.com
Most people would not think of taking children to an art museum. However, The National Gallery of Canada in Ottawa offers Artissimo,  one of the best children's programs I have come across  – and at an amazingly reasonable price of only $24 for 2 adults and 3 children. They try to teach kids about the art through different senses.
– First up was the creation of Art Buddies, toys (like dolls or animals) which can be found in paintings. These exact reproductions are given to the kids to hold, and then they are pointed to galleries where they can try to find them in a painting. Our Marguerite Charlotte doll had golden curls intertwined with green ribbon, and was holding a little blue bird in her hand.
– Second fun activity was the touch box which the child wears around his neck. They can put their hands in the sides (like a muff) and feel textures inside. Each box relates to a painting which has these textures in it; they have to guess what they are feeling and what in the painting represents it: a feather, lace, fur, picture frame, etc.
– Thirdly, was a real hit for ages 4-10. In Sounds Like Art, they are given headphones which play sounds. In each gallery, they have to find a painting which would relate to that sound: water, a crying baby, horses' hooves, crackling fire.
For completing these games, the kids are rewarded with collectors' cards of the paintings.
– Lastly there is an arts and crafts area set up in the most beautiful setting possible – the Great Hall with its soaring windows. While they are creating their works of art, you (and they) can oogle the magnificent panoramic view of Parliament Hill, the Gatineau Hills and the Ottawa River.
The children also enjoyed finding the surprise garden (from above and at ground level), the ceiling water window in the lobby, the "sound sculpture" in the chapel and, of course, Maman, the giant spider outside.  And yes, there is also the fabulous collection of art. We spent 4 hours there easily.
Location: 380 promenade Sussex Drive, Ottawa ON K1N 9N4
Phone: 800-319-ARTS
Hours: Tues-Sun 10-5 (closed Mon Oct 1-Apr 30)
www.gallery.ca  www.beaux-arts.ca