Tag Archive
activity
art
artist
Austria
Canada
children
city
CostSaver
display
Drivei-95
drive i-95
entertainment
Europe
event
exhibit
family
festival
Florida
food
France
free
fun
historic
History
landmark
live
local
London
Museum
music
performance
Restaurant
roadtrip
shop
show
sights
sightseeing
tour
tourist
Trafalgar
travel
travelblogger
USA
view
world
Don't miss one of the Lowcountry's signature events, the annual DragonBoat Beaufort Race Day. The exciting dragon boat races will take place Saturday, June 24, 2017 at at Henry C. Chambers Waterfront Park on the river from 8-4.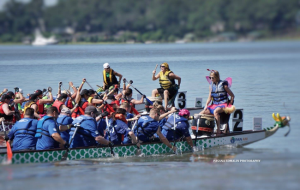 Witness the fierce competition and camaraderie as teams of paddlers race on the Beaufort river to win trophies and raise money for local cancer patients. Among the fun and festivities will be an opening ceremony, three heats of races, the moving Carnation Ceremony for cancer survivors and their families and the closing medal ceremony.
DragonBoat Race Day will include many local businesses, community groups and teams of friends and family racing against each other. The mixed Cancer Survivor Division will be the showcase for the heroes and heroines, honoring the spirit of DragonBoat Race Day.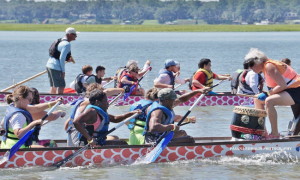 Twenty paddlers sitting side-by-side in a dragon-headed 42 foot-long vessel, paddling furiously to the beat of an emphatic drummer. The goal: physical wellness and psychological well-being through this thrilling, team-oriented support program that even offers opportunities to travel to competitions worldwide.
There will be 35 teams each racing three times. There will be two divisions – Mixed Community and Cancer Survivor teams. All teams race together. Cancer Survivor teams must have at least 8 cancer survivors in the boat during each race. After the first and second heats, teams will be placed in racing categories based upon their time; the third heat will decide the medals. Cancer Survivor placings decided by accumulating the two best times from each team. Gold, Silver and Bronze medals will be awarded for the top three finishers in each racing categories during the Awards Ceremony at the end of the day.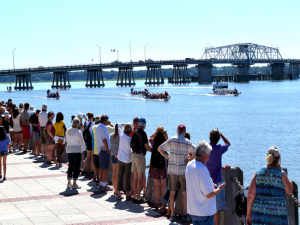 Location: Henry C. Chambers Waterfront Park, downtown on the Beaufort River,  SC
Date: Sat, June 24, 2017
Time: 8am – 4pm
Tel: 843-473-4477
dragonboat-raceday.com
For Regional Accommodations, Restaurants & Attractions: southcarolinalowcountry.com
On August 16, 1920, Ray Chapman, the Cleveland shortstop, was accidentally hit on the head by a ball pitched by New York's Carl Mays, and he died the next day due to severe brain damage. This is the ball, which can be seen at the Sports Memorabilia Museum in Boca.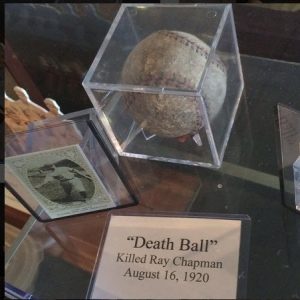 Wouldn't it be amazing to be able to flashback to calm and pleasant airline travel of the 1970's? Well you can! We just drove from Montreal to tiny Plattsburgh Airport to take Allegiant Air to hot sunny Florida. Easily, we turned off the main road, and drove right up to the airport door. I stepped out with the luggage, and Stan just parked the car across the street.
There was NO line at the Allegiant Air desk and friendly helpful service, I was done in under two minutes. There was NO lineup at security. Since you already drove through the border, there was NO customs and immigration to deal with. In probably about 5 minutes we were going up the elevator to the waiting room.
The room had a retro counter with a man selling candy, snacks, sandwiches and drinks. When I asked him the prices, He said, "What do you want, they're all in my head?"
There weren't overhead screens to keep track of the flight. They send any changes to you to your cellphone – and call if necessary, too. The building is going through a renovation so things might be a bit more twenty-first century when you fly.
Those of you already planning your winter sunny getaways will be happy to know that Allegiant Air flying out of Plattsburgh offers low prices with just a short drive away for Montrealers who want a nonstop flight to sunshine. Just be advised that there are extra charges for luggage (even carry-on), choosing seats, and such things as printed boarding passes for you (you can do it at home for free).
Travelers who shop around will find substantial savings when flying with Allegiant, as well as good deals on hotels, rental cars and attractions. Montrealers wishing to spend their hard-earned dollars at their destination, rather than on transportation, can fly to sunny Las Vegas and Florida.