Tag Archive
activity
art
artist
Austria
Canada
children
city
CostSaver
display
Drivei-95
drive i-95
entertainment
Europe
event
exhibit
family
festival
Florida
food
France
free
fun
historic
History
landmark
live
local
London
Museum
music
performance
Restaurant
roadtrip
shop
show
sights
sightseeing
tour
tourist
Trafalgar
travel
travelblogger
USA
view
world
Decided it's time to start looking and feeling better then this event is for you. On June 24, 2017, in Del Ray, Virginia (a neighborhood in Alexandria) "where Main Street still exists", it's the 4th Annual Well Ray Festival –  a community-wide effort to highlight resources for living healthily and happily.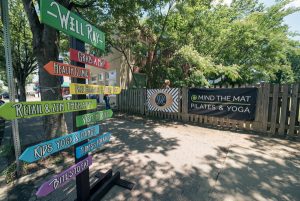 Browse health and lifestyle inspired tents, take free exercise classes, and enjoy therapeutic massages, acupuncture, physical therapy consultations, chiropractic adjustments, nutritional counseling and blood pressure screenings. Check out wellness-inspired fashion from local fitness clothing designers, jewelers, and boutiques.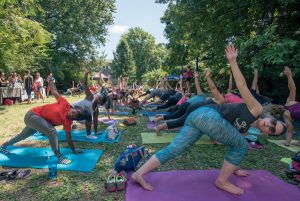 You will find the outdoor celebration of health and wellness at the following locations: the open field across from Mind the Mat Pilates & Yoga, the 2200 block of Mount Vernon Avenue will have Fitness Demos and classes (2213 Mt. Vernon Avenue), the Del Ray Farmer's Market for Cooking and healthy bites,  and the adjacent parking lot beside it (behind United Bank 2401 Mt. Vernon Avenue) and then the Mt. Vernon Recreation Center (2701 Commonwealth Avenue) for vendors, exhibitors, wellness presentations and more.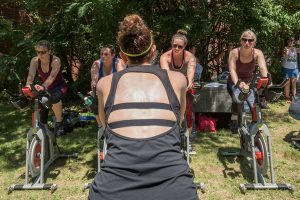 Win prizes and make sure to bring your mat and be prepared to move.  Enjoy free yoga, Pilates, CrossFit, Spin, Barre and dance classes led by fitness, health, and wellness experts. So much fun and the whole family can get involved in a healthy lifestyle.
Last year's SCHEDULE OF EVENTS:
8:15AM Outdoor Yoga with Mind the Mat
9:45AM Pilates Boot Camp with Mind the Mat
10:45AM CrossFit OldTown Kids Field Day (Sheriff's Department vs. Fire Department Tug-o-War)
11:45AM Outdoor Yoga with Mind the Mat
12:30PM Swet Ride/Barre Tech/TRUE Circuit 
1:30PM Stretch Class with Running Brooke
1:45PM Goal and Vision Setting with lululemon
THIRD FLOOR KIDS YOGA AND DANCE:
11-11:20AM/11:30-11:50AM/12:00-12:20PM Dance with TippiToes
12:30PM-2:00PM Yoga with YoKids
And lots of delicious and nutritious FOOD!  
Location: Along Mount Vernon Avenue, Del Ray, VA
Date: Sat, June 24, 2017
Time: 9am – 1pm
Tel: 703-683-2228
wellraydelray.com
For Regional Accommodations, Restaurants & Attractions: visitalexandriava.com
This is a special Courtyard, located on the grounds of the University of Delaware, so you can take advantage of University fun. Check to see if you can catch a game or something exciting going on on the campus. The hotel works closely with the University Hospitality Program, helping to teach future hoteliers, and has always employed hearing-impaired staff. It's not only disability friendly, it is pet friendly too – including small pet yard outside.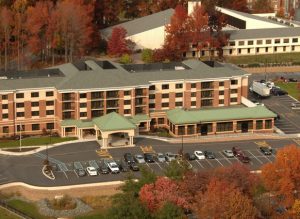 There is good reason why this hotel is the winner of numerous Trip Advisor and Marriott awards for excellence in guest service, as evaluated by direct guest feedback. With over 250 years of hospitality experience on the management team, Bill Sullivan and his award winning crew do an amazing job exceeding your expectations.
Enjoy modern accommodations, state-of-the-art technology, and impeccable service at the  four-story, 126-room Courtyard Newark-University of Delaware. The hotel offers all of the comforts of home for your visit – whether you're in the area for business, or to visit the campus of the University of Delaware. Make yourself at home in the spacious, pleasingly designed rooms and suites, equipped with a well-lit work desk and ergonomic chair, free high-speed Wi-Fi, flat-screen HDTVs, mini-fridges, and comfy pillowtop mattresses.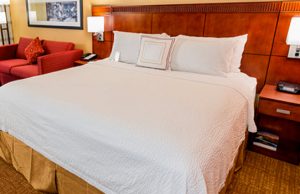 For an interesting dining experience, ask them about the unique student restaurant on the campus – and the student ice cream parlor too. It is truly farm-to-table, since other students learning about the dairy industry care for the cows, milk them and prepare the cream for the ice cream.  Sample healthy American fare and award-winning crab cakes at The Bistro, which also serves Starbucks® coffee. Squeeze in a workout in the fully-equipped fitness center, or take a swim in the indoor pool. Book today, this hotel won't disappoint!
Location: Courtyard Newark: 400 David Hollowell Dr., Newark, DE 19711 (GPS use 200 New London Rd)
Tel: 302-737-0900
udel.edu/hotel
For Regional Restaurants & Accommodations: go-delaware.com/Newark-Delaware
The Prince William 5k Turkey Trot and 1 Mile Fun Run is a family friendly and festive celebration of Thanksgiving Day.  The race theme  being: "Trot, Eat, Sleep!" These high energy amusing races highlight Prince William County as a healthy, fun, and active community.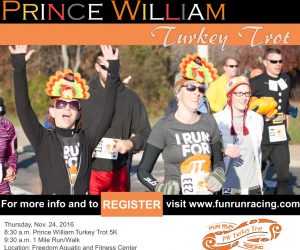 Participants are encouraged to wear their best Thanksgiving themed gear: Pilgrim, Pocahontas, Turkey, Pie, Native American and Colonial. This event will be full of festivities and most importantly tons of fun including music, best costume awards, and a chance to win a Golden Ticket: All runners receive a FRR finish line envelope, the random Golden Ticket awards – "Willy Wonka" style–  featuring a mystery gift.
Top 5 men and women receive Running Store Gift Cards – $100/$75/$50/$25/$25.
100 pumpkin pie Duck Donuts are randomly given to 100 lucky race finishers.
1 Mile Fun Run/Walk: The one mile fun run-walk is a low key non-timed event. The 1 mile race is geared toward the youth, however, runners of all ages and abilities are welcome and beginners are encourage to attend.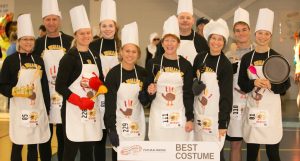 Stay Warm! The Freedom Aquatic & Fitness Center has graciously opened its facility so participants and spectators can stay 'warm' both pre and post-race. A DJ will play music from 8:00-10:30.
Location: Freedom Aquatics & Fitness Center, 9100 Freedom Center Blvd., Manassas, VA 20110
Date: Sat,  Nov 26, 2016
Time: 8:30 a.m. Prince William Turkey Trot 5K , 9:30 a.m. 1 Mile Run/Walk
funrunracing.com/the-pw-5k-turkey-trot
For Regional Accommodations, Restaurants & Attractions: discoverpwm.com
The California Lemonade chain has fabulously delicious, healthy, inexpensive,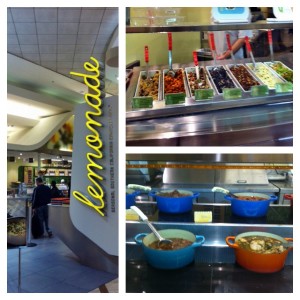 seasonal Southern California comfort food. You can choose a 3 or 2-plate meal for only $10. We love that pricing goes by portion size – you can get 1, 2, or 3 portions of each.
Start with the wildly creative salad bar (beets, tangerines, walnuts & onions or watermelon radish, ahi tuna & snap peas or Thai quinoa, cuke, red pepper, mango, peanuts & carrots). Sandwiches are called "right-sized" as they aren't the gi-normous ones often found in US restaurants.
The hot section features some land and sea food (buttermilk chicken, red curry salmon, pot roast, BBQ brisket). Yes there are desserts and of course, as it's name implies, 7 kinds of lemonade (ginger peach, blackberry thyme, cucumber mint) to wash it all down. Don't skip the mac 'n cheese (only $3.75) or the (yikes!) brussel sprouts.
This photo's at LAX airport in the Delta departure lounge but there's about a dozen of them all over LA.  California. They also have a yummy cookbook.