Tag Archive
activity
annual
art
artist
Canada
children
city
community
contest
country
craft
display
downtown
drive i-95
Drivei-95
drivei95
entertainment
event
family
festival
Florida
food
free
fun
game
historic
History
house
Island
live
local
Museum
music
national
North Carolina
prize
Restaurant
roadtrip
shop
show
tour
travel
travelblogger
USA
world
Grab your spoons and mark your calendars for Scooper Bowl – all-you-can-eat Ice Cream Festival.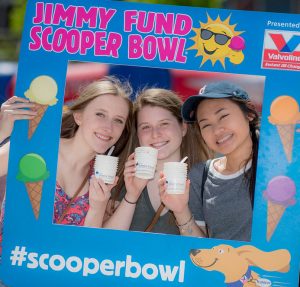 Celebrating its 36th year in 2018, the Scooper Bowl is now a three-day event that dishes out 20 tons of the summer's finest ice cream to more than 40,000 ice cream lovers from across the nation. Enjoy a lot of great entertainment and fun activities at this country's largest all-you-can-eat ice cream festival.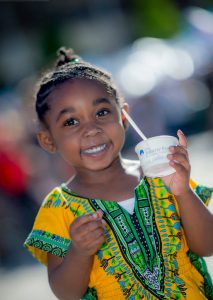 What is most impressive about the ice cream festival is that all ice cream companies donate all the ice cream, labor, scoopers, and products needed to make the event happen each year. Though they are competitors for 51 weeks of the year, during the first week of June they come together to create an event that is now known as the "unofficial start of summer" in New England.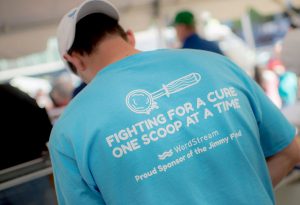 Made possible by the generous contributions of the industry's largest ice cream companies, the Scooper Bowl has raised more than $6.3 million in the past 35 years for cancer research and patient care at the world-renowned Dana-Farber Cancer Institute.
Get Your Tickets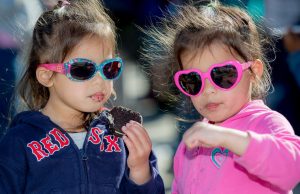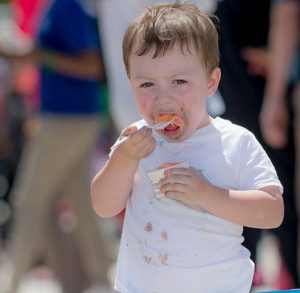 *Pricing will increase at the door – Kids under 3 are free
Whether you're a visitor to the area or professional ice-cream-eater, you play a huge part their our mission to conquer cancer.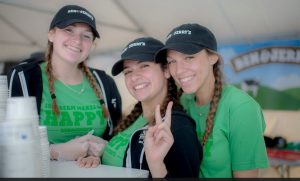 Ice Cream Flavors
Baskin-Robbins
Boston Cream Pie
Cannoli Be With You
OREO® 'n Caramel
Triple Grape Ice
Beckon Ice Cream (formerly Minus the Moo) – Thursday only, lactose-free
Vanilla
Chocolate
Espresso
Sea Salt Chocolate Chip
Mint Chip
Chocolate Candy Crunch
Strawberries & Sweet Cream
Black Raspberry
Confetti
Ben & Jerry's
Gimme Smore™
Caramel Almond Brittle non-dairy
AmeriCone Dream®
Chocolate Shake It™
Breyers
Nautral Vanilla
Oreo® Cookies & Cream
Mint Chip
Edy's
Birthday Cake
Dulce
Rainbow Sherbet
Friendly's
Triple Caramel Peanut Heaven
Hunka Chunka PB Fudge®
Rockin' Poppin'™ Cotton Candy
Cookies 'N Cream
Black Raspberry
Haagen-Dazs
Chocolate Salted Fudge Truffle Non-Dairy
Hood
Hood® New England Creamery Limited Edition Chocolate Churro
Hood® New England Creamery Limited Edition Purple Panda
Hood® Coffee Cookies 'n Cream
Hood® Chocolate Chip Cookie Dough
Lactaid – lactose-free
Lactaid® Cookies 'n Cream
Lactaid® Mint Chocolate Chip
Lactaid® Mocha Almond Chip
Lactaid® Salted Caramel
Rosev Dairy Foods
Coconut
Rum Raisin
Purple Cow
Twisted Sea Turtle
Vice Cream
Afternoon Delight
Bourbon Mash
L'Orange A Trois
Minted
Higher Grounds
Yasso

Stick Bars:

Pistachio Brittle
Fudge Brownie
Coconut Caramel
Chocolate Chip
Chocolate Peanut Butter Chip
Scoops:

Party Animal  Mint Championchip
Rolling in the Dough
Caramel Pretzelmania
Coffee Brownie Break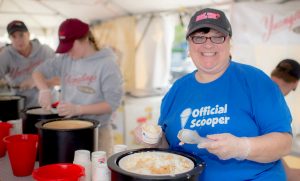 Location: City Hall Plaza, 1 City Hall Square, Boston, MA 02201
Date: June 5 – 7, 2018
Time: Noon – 8pm
scooperbowl.org
For Regional Accommodations, Restaurants & Attractions: bostonusa.com
For over 40 years the Georgia Sea Islands Festival on St. Simons Island, Georgia has celebrated the African American musical traditions, crafts, and food of the coastal barrier islands.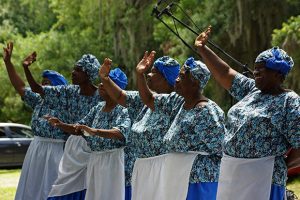 Each year the highlight of the festival are the musicians – young, old, and some "with an old heart" — who perform traditional spirituals, work songs, and plays handed down by their ancestors. Live entertainment includes The Geechee Gullah Ring Shouters.
There will be cuisine such as  smoked mullet, fried fish, sweet potato pone, homemade ice cream, and demonstrations of traditional Gullah Geechee knitting cast net and sweet grass baskets.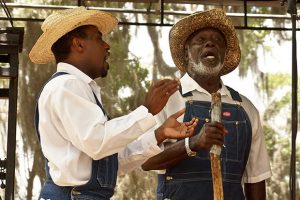 The Georgia Sea Islands Festival is FREE and filled with fun and entertainment for the whole family.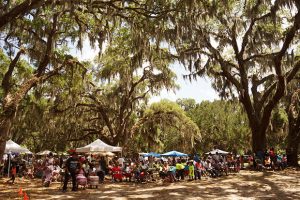 Location: Gascoigne Bluff Park, 1000 Arthur J Moore Dr, St Simons Island, GA 31522
Date: Sat, June 2, 2018
Time: 11am – 6pm
Tel: 912- 634-0330
ssiheritagecoalition.org/2018/02/16/georgia-sea-islands-festival-2018
For Regional Accommodations, Restaurants & Attractions: goldenisles.com
Join the Carroll County Farm Museum for a Chincoteague Pony-themed tea. Program includes: book signing, luncheon and meet a real Chincoteague pony.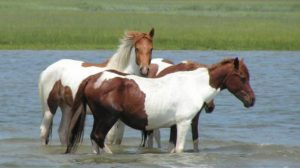 Tea features a boxed lunch with ice cream and lemonade. After tea, learn about the Chincoteague ponies and their wetlands with fun facts, colorful slides and inspirational stories with a presentation given by children's author Lois Syzmanski  on the wild ponies of Chincoteague.
Afterwards, visit with a real Chincoteague Pony and horse trainer, Summer Barrick.
Spots are limited. Reservations by September 15 –  800-654-4645.
Location: Carroll County Farm Museum, 500 S Center St, Westminster, MD 21157
Date: Sat,  Sept 30, 2017
Time: 11 – 1pm
Tel: 800-654-4645
carrollcountyfarmmuseum.org/event/pony-tea/?instance_id=438
For Regional Accommodations, Restaurants & Attractions: carrollcountytourism.org
Ready for some homemade ice cream? Lucky you, it's that time again for the annual Ice Cream Churn-Off at Ashantilly Center. What a tasty idea, combining everyone's favorite dessert with a fundraiser benefiting the nonprofit Ashantilly Center.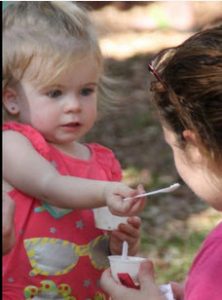 Competitors will vie for awards for a people's choice, best individual ice cream and the best ice cream from a business or organization. The competition is opened to everyone, adults and youth alike, so churners bring your churn and your primo recipe – but no raw eggs allowed, and Ashantilly will provide ice and salt.
If consuming the coveted ice cream is more your speed, you are welcome to bring your own chairs and find a shady spot to enjoy the frozen dessert and the live music. A $5 donation gets samplers two tastings, and ice cream lovers can purchase additional samples – 3/$5.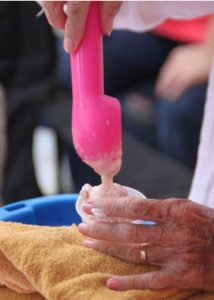 Ice cream doesn't get fresher than this! There's also Free lemonade and popcorn and great raffle prizes and live music.
Location: Ashantilly Center, 15591 GA Hwy 99, Darien, Georgia 31305
Date: Sun, Sept. 3, 2017
Time: 4PM – 6PM
Tel: 912 437-4473
ashantillycenter.org/ashantilly-events/33-10th-annual-churn-off
For Regional Accommodations, Restaurants & Attractions: visitdarien.com
The Barberville Pioneer Settlement is celebrating the end of summer with the coolest hottest event ever – Fire & Ice. Feast on delicious chili and fresh-made ice cream at this exciting fall festival that occurs on a 30-acre historic site with a village museum and over 10,000 artifacts.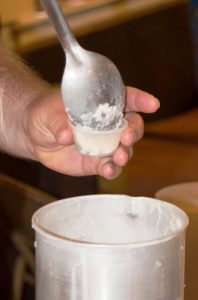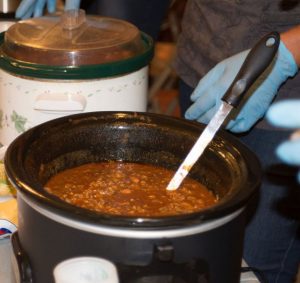 Enjoy this FREE admission festival and for only $4 you get to sample and judge chili & ice-cream, where you can cool your tongues with homemade ice cream after voting for your favorite chili. Cash prizes to be awarded to People's Choice.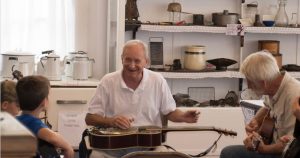 With a plethora of activities sure to keep you entertained: FREE music workshops and jam session with volunteers teaching everything from the guitar and banjo to the dobro and dulcimer, community yard sale, antique tractors and engines display, and lots more, and of course the infamous Chili Cook Off and Ice Cream Churn Off.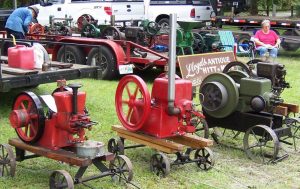 Tastings are at noon, until it's gone, so arrive early.
Location: Pioneer Settlement, 1776 Lightfoot Lane, Barberville, FL 32105
Date: Sat, Sept 2, 2017
Time: 9 – 4pm
Tel: 386-749-2959
pioneersettlement.org
For Regional Accommodations, Restaurants & Attractions: daytonabeach.com
There is no better place to be a kid than at Hampton Beach. That's especially true during one week from August 14th to 18th when the Hampton Beach Children's Festival returns to delight the young and young at heart again.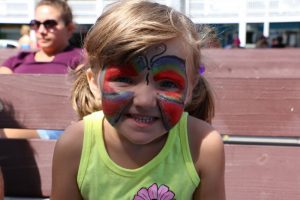 The family fun event kicks off on Monday, August 14th with a magic show by BJ Hickman on the famous Hampton Beach Seashell Stage at 10 a.m., and building up to a huge Costume Parade that marches almost the length of Hampton Beach on Friday, August 18th. Every child gets a prize just for being a part of it.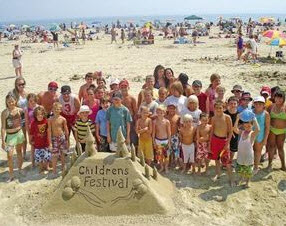 Enjoy five days filled with free non-stop activities and entertainment for children and their families, including sand castle contests, costume parades, Ronald McDonald Magic Show, children's entertainment on the Sea Shell Stage.
There will be also be mini-golf, dancing, storytelling, balloons, Monday Movies on the beach and a kids' bumper sticker contest where the winner gets a free bike.
Free ice cream, Coca-Cola and…every child wins a prize! All Children's Festival activities are free and open to the public.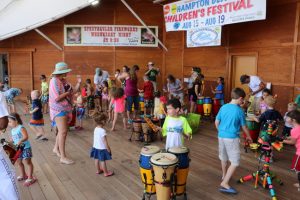 Download the 2017 Schedule

Location: Hampton Beach, Hampton, NH, 03862
Date: Mon, Aug 14 – Fri,  Aug 18,2017
Time: 5:30pm
Tel: 603-926-8717
hamptonbeach.org/events/childrens-events/
For Regional Accommodations, Restaurants & Attractions: portsmouthnh.com
This is a special Courtyard, located on the grounds of the University of Delaware, so you can take advantage of University fun. Check to see if you can catch a game or something exciting going on on the campus. The hotel works closely with the University Hospitality Program, helping to teach future hoteliers, and has always employed hearing-impaired staff. It's not only disability friendly, it is pet friendly too – including small pet yard outside.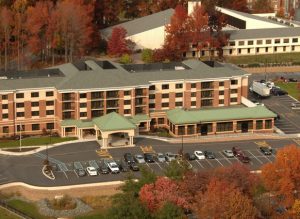 There is good reason why this hotel is the winner of numerous Trip Advisor and Marriott awards for excellence in guest service, as evaluated by direct guest feedback. With over 250 years of hospitality experience on the management team, Bill Sullivan and his award winning crew do an amazing job exceeding your expectations.
Enjoy modern accommodations, state-of-the-art technology, and impeccable service at the  four-story, 126-room Courtyard Newark-University of Delaware. The hotel offers all of the comforts of home for your visit – whether you're in the area for business, or to visit the campus of the University of Delaware. Make yourself at home in the spacious, pleasingly designed rooms and suites, equipped with a well-lit work desk and ergonomic chair, free high-speed Wi-Fi, flat-screen HDTVs, mini-fridges, and comfy pillowtop mattresses.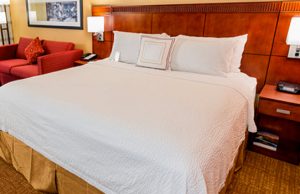 For an interesting dining experience, ask them about the unique student restaurant on the campus – and the student ice cream parlor too. It is truly farm-to-table, since other students learning about the dairy industry care for the cows, milk them and prepare the cream for the ice cream.  Sample healthy American fare and award-winning crab cakes at The Bistro, which also serves Starbucks® coffee. Squeeze in a workout in the fully-equipped fitness center, or take a swim in the indoor pool. Book today, this hotel won't disappoint!
Location: Courtyard Newark: 400 David Hollowell Dr., Newark, DE 19711 (GPS use 200 New London Rd)
Tel: 302-737-0900
udel.edu/hotel
For Regional Restaurants & Accommodations: go-delaware.com/Newark-Delaware
Wow. Instead of a night with the boob tube while you travel, why not get energized by a  live musical production. Located in the heart of Columbia, Toby's Dinner Theatre offers award-winning Broadway and original musicals with a tasty buffet-style dinner.
The featured production is Sister Act: A woman hiding in a convent helps her fellow sisters find their voices as she rediscovers her own. Sister Act is the feel-amazing musical comedy based on the smash hit 1992 film that has audiences jumping to their feet. Featuring original music by TONY and 8-time Oscar winner Alan Menken (Newsies, Beauty and the Beast, Little Shop of Horrors), this uplifting musical was nominated for 5 TONY Awards including Best Musical. A sparkling tribute to the universal power of friendship, Sister Act is a reason to REJOICE!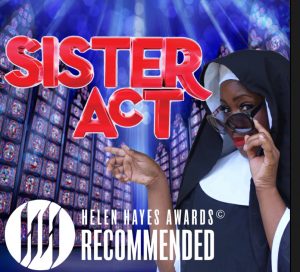 The quality of the performance would make New York proud.  The dinner buffet offers: turkey, ham, baked fish, chicken, roast beef, onion/pepper mashies, spinach phunque, fresh salad bar and "Make-your-own" ice cream Sundae bar for dessert. Keep an eye on your servers, for they become the performers.
Location: Toby's Dinner Theatre,5900 Symphony Woods Rd, Columbia, MD 21044
Dates:  running until Nov 13, 2016 (Tues – Sun)
Hours: Tues – Sat Evening – Doors open 6pm, Buffet Served 6:15-7:30, show starts 8pm, Sunday Evening – Doors open 5pm, Buffet Served 5:15-6:30, show starts 7pm
Wed & Sun Matinee Brunch Doors open 10:30am, Buffet 10:30-11:50,  Matinee 12:30
Tel: 1-800-888-6297
tobysdinnertheatre.com
For Regional Accommodations, Restaurants & Attractions: visithowardcounty.com
At Fatz Cafe, the motto on the menu,"Where everybody is a regular", is true and that's because they
get addicted to the warm buttery poppy seed rolls (hint of donut taste to us). Locals come for the fried Calabash
chicken, which is marinated in buttermilk and served with honey mustard, and to enjoy the oldies music and photos of
the Florence/PeeDee area in the 60's and 70's.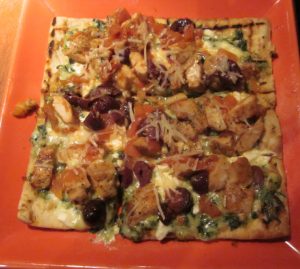 A popular starter is the fried green tomatoes on cheese grits with remoulade sauce or the shareable hot Cajun firecracker sticks stuffed with spicy shrimp, andouille sausage, onions, peppers, melted cheese in a tomato/basil tortilla. A hit of the meal was the Edisto shrimps and grits made with crumbled bacon in a mushroom burgundy gravy with Parmesan cheese. You could come in for the mahi mahi, spinach salad, ribs, pork chops, burgers or a sirloin steak marinated in hard cider, but you must leave room for the Carolina peach cobbler, which tastes like your gramma made it (vanilla ice cream and walnuts on top).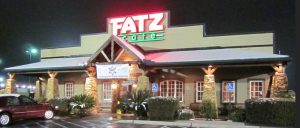 Location: 2007 W. Lucas, Florence, SC
Tel: 843-413-9186
www.fatzcafe.com
For Regional Accommodations and Attractions: www.visitflo.com
www.drivei95.com
Look at how insanely precise our food safety rules have become. This pinwheel ice cream sandwich from Carvel, not only has a best-before date, it has a best-before time. Will I get sick if I eat it at 4:59 pm? It's ice cream – you couldn't save it in the car and eat it later (3 months later) even if you tried to. Found at Modena New York State Travel Plaza Center at milepost 65 southbound on New York State Thruway.