Tag Archive
activity
annual
art
artist
Canada
children
city
community
contest
country
craft
display
downtown
Drivei-95
drive i-95
drivei95
entertainment
event
family
festival
Florida
food
free
fun
game
historic
History
house
Island
live
local
Museum
music
national
North Carolina
prize
Restaurant
roadtrip
shop
show
tour
travel
travelblogger
USA
world
Grab your spoons and mark your calendars for Scooper Bowl – all-you-can-eat Ice Cream Festival.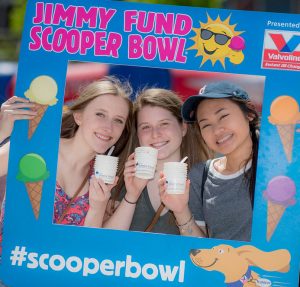 Celebrating its 36th year in 2018, the Scooper Bowl is now a three-day event that dishes out 20 tons of the summer's finest ice cream to more than 40,000 ice cream lovers from across the nation. Enjoy a lot of great entertainment and fun activities at this country's largest all-you-can-eat ice cream festival.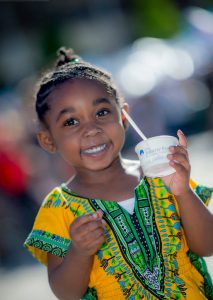 What is most impressive about the ice cream festival is that all ice cream companies donate all the ice cream, labor, scoopers, and products needed to make the event happen each year. Though they are competitors for 51 weeks of the year, during the first week of June they come together to create an event that is now known as the "unofficial start of summer" in New England.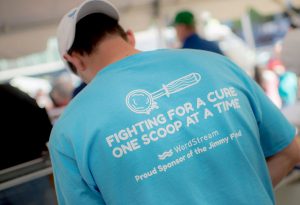 Made possible by the generous contributions of the industry's largest ice cream companies, the Scooper Bowl has raised more than $6.3 million in the past 35 years for cancer research and patient care at the world-renowned Dana-Farber Cancer Institute.
Get Your Tickets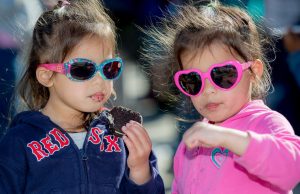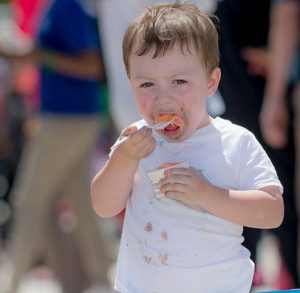 *Pricing will increase at the door – Kids under 3 are free
Whether you're a visitor to the area or professional ice-cream-eater, you play a huge part their our mission to conquer cancer.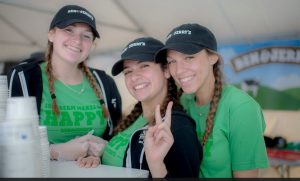 Ice Cream Flavors
Baskin-Robbins
Boston Cream Pie
Cannoli Be With You
OREO® 'n Caramel
Triple Grape Ice
Beckon Ice Cream (formerly Minus the Moo) – Thursday only, lactose-free
Vanilla
Chocolate
Espresso
Sea Salt Chocolate Chip
Mint Chip
Chocolate Candy Crunch
Strawberries & Sweet Cream
Black Raspberry
Confetti
Ben & Jerry's
Gimme Smore™
Caramel Almond Brittle non-dairy
AmeriCone Dream®
Chocolate Shake It™
Breyers
Nautral Vanilla
Oreo® Cookies & Cream
Mint Chip
Edy's
Birthday Cake
Dulce
Rainbow Sherbet
Friendly's
Triple Caramel Peanut Heaven
Hunka Chunka PB Fudge®
Rockin' Poppin'™ Cotton Candy
Cookies 'N Cream
Black Raspberry
Haagen-Dazs
Chocolate Salted Fudge Truffle Non-Dairy
Hood
Hood® New England Creamery Limited Edition Chocolate Churro
Hood® New England Creamery Limited Edition Purple Panda
Hood® Coffee Cookies 'n Cream
Hood® Chocolate Chip Cookie Dough
Lactaid – lactose-free
Lactaid® Cookies 'n Cream
Lactaid® Mint Chocolate Chip
Lactaid® Mocha Almond Chip
Lactaid® Salted Caramel
Rosev Dairy Foods
Coconut
Rum Raisin
Purple Cow
Twisted Sea Turtle
Vice Cream
Afternoon Delight
Bourbon Mash
L'Orange A Trois
Minted
Higher Grounds
Yasso

Stick Bars:

Pistachio Brittle
Fudge Brownie
Coconut Caramel
Chocolate Chip
Chocolate Peanut Butter Chip
Scoops:

Party Animal  Mint Championchip
Rolling in the Dough
Caramel Pretzelmania
Coffee Brownie Break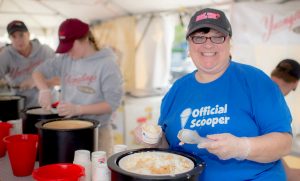 Location: City Hall Plaza, 1 City Hall Square, Boston, MA 02201
Date: June 5 – 7, 2018
Time: Noon – 8pm
scooperbowl.org
For Regional Accommodations, Restaurants & Attractions: bostonusa.com
The Florida Boat Show at Halifax Harbor and Marina is where the marine industry comes together to highlight new boats with live music, a seafood festival, boating safety and seminars, and exciting festivities for a weekend of family fun.
The 3 day event includes hundreds of new boats and quality brokerage boats of all styles are displayed and available for purchase. The broad selection includes power boats, sail boats, yachts, kayaks and marine accessories of all types will be featured throughout the over four acres of dry park space and 'in-water' marina dock.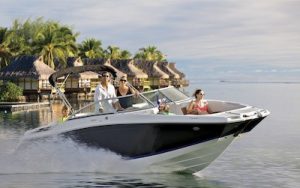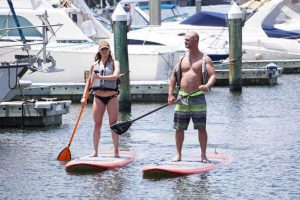 Other attractions include: Kayak and SUP Demos, Bikini Contest, Cornhole Tournament, Fishing Seminars, Fishing Village, Kayak Relay Races and SUP Yoga & Fitness.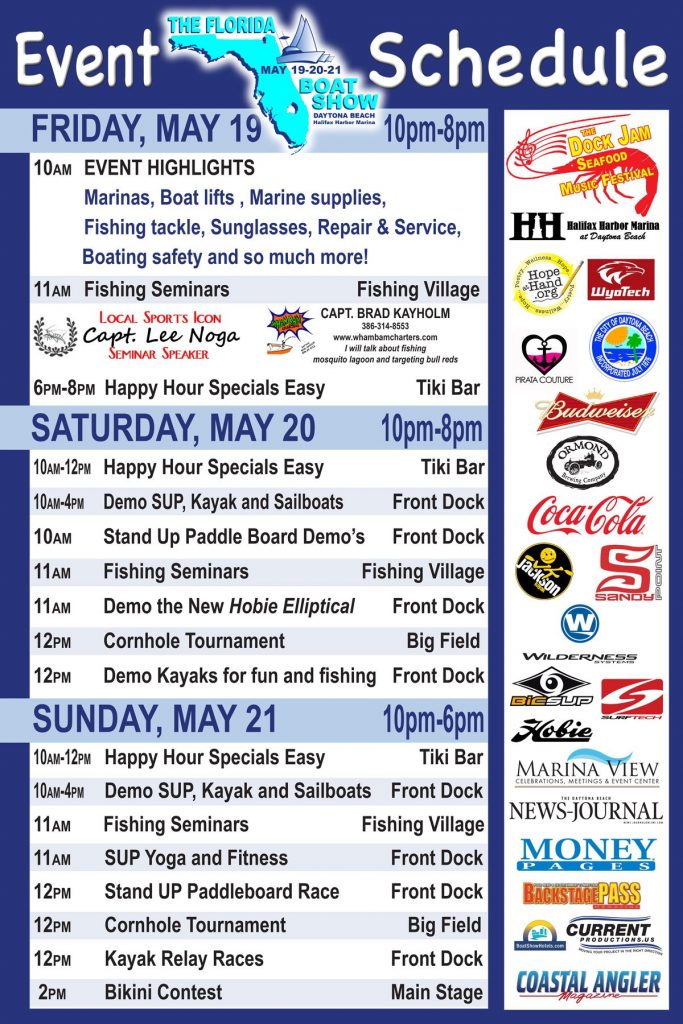 If you enjoy boating and sailing you're going to want to attend. Children under 16  are FREE.
Location: Halifax Harbor Marina,  450 Basin Street Daytona Beach, FL 32114
Date: May 18 -20, 2018
Hours: Fri + Sat 10-8, Sun 10-6
Tel: 904-673-0093
thefloridaboatshow.com
For Regional Accommodations, Restaurants & Attractions: daytonabeach.com
Richmond International Film Festival (RIFF) brings more than 150 international cutting edge films to RVA, plus industry panels, Q&As, live musical performances, red carpet awards, and entertainment mixers that usher the spirit of Hollywood into Virginia's  Bowtie Cinemas, various music venues, and the historic Byrd Theater, a venue touted by USA Today as "one of the top 10 places to still see a movie in splendor in the United States."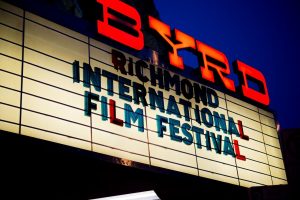 With more than 20 countries represented, the RIFF Official Selection consists of a diverse range of films (features and shorts), music videos, and screenplays across all genres.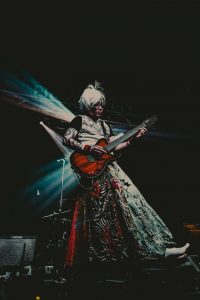 RIFF is known for placing a heavy focus on music each year. The 2018 Festival will again include more than 50 music performances, industry networking events, panels, music business roundtable discussions, industry mixers, and more. On top of providing great entertainment from some of the music industry's hottest talent, RIFF utilizes this area as a platform for filmmakers and musicians to forge new working relationships. Top awards will be given out across a variety of music categories during the annual red carpet awards.
2018 Special guests include: Kate Bosworth, Michael Polish, Danny Glover, Lee Aronsohn, Rene Balcer & Carolyn Hsu-Balcer.
It's a one-of-a-kind festival honoring some of the most singularly entertaining projects on the international film scene.
Location: Various
Date: Mon, Apr 23, 2018 – Sun, Apr 29, 2018
Tel: 804-219-0675
rvafilmfestival.com
For Regional Accommodations, Restaurants & Attractions: visitrichmondva.com
Venice Of America Lesson and Tour is a fun and easy way to learn how to stand up paddle board and experience a relaxing journey from Fort Lauderdale's Barrier Island to the Riverfront in Las Olas with professional and friendly guide.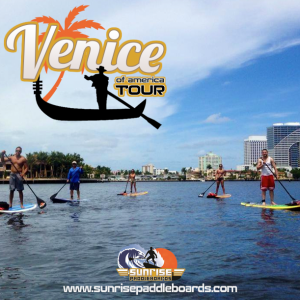 Look out for manatees as you paddle through  navigable inland waterways that make up New River, winding past the palatial estates, multi-million dollar luxury yachts, and natural areas of Fort Lauderdale's intracoastal and river system.
The canals house mega yachts of the rich and famous which are docked at luxurious homes that can only be seen by river as many are inside gated communities.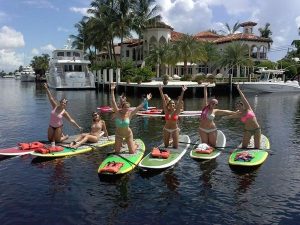 These inland waterways with their waterfront homes earned Fort Lauderdale its reputation as the "Venice of America."Glide your board from small wakes as yachts and boats pass, all while enjoying the beautiful Intracoastal Waterway system that stretches from Maine to Miami.
The Fort Lauderdale port hosts as many as 18 cruise ships a day, sailing from Port Everglades in Fort Lauderdale to marquee destinations throughout the Caribbean.
Paddling tours navigate different routes daily based upon current, wind conditions, and other variables to make the tour safe, fun, and inviting  for all ages. Along the tour their knowledgeable tour guide will answer questions while making your experience as easy and fun as possible.
Images Courtesy of Sunrise Paddleboards
Location: 2520 N. Federal Hwy., Ft Lauderdale, FL 33305
Dates & Time: Every Saturday at 10 AM
Tel: 954-440-4562
sunrisepaddleboards.com
For Regional accommodations, Restaurants & Attractions: sunny.org
Head to Annapolis City Dock at the end of April and catch the Annapolis Spring Sailboat Show.  Set in the historic seaport of Annapolis,  the sixth annual in-water sailboat show kicks off the boating season with displays: catamarans, mono hulls, racing boats, family cruisers, day sailors, and inflatables—a total of over 100 new and brokerage boats.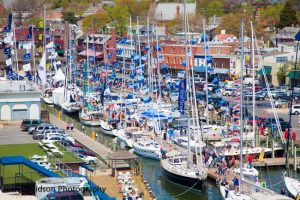 The sailboat show is for experienced and novice sailors alike, showcasing every new model present in the market, on display in the water and on land, allowing you opportunity to talk to the industry experts about buying and owing a boat. Shop for the latest in marine equipment, electronics, clothing and boating accessories at more than one hundred on-land nautical exhibits.

Cruisers University features hands-on workshops providing lessons from professionals and firsthand experience. The event will also include in-water demos, and the 3rd Annual Annapolis Junior Keelboat Regatta, where on April 29th at noon regional high school sailing teams will compete for the traveling cup.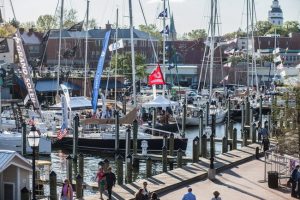 Take a break from touring boats to enjoy live music, continuous entertainment, free food and beer and wine tastings, prizes, plus magnificent water views.
This venue is a one of a kind opportunity for sailors to be with sailors. There are very few places where you will find so many sailors congregated; the Annapolis Spring Sailboat Show is one of them.
Location: City Dock, Annapolis, MD (GPS address: 1 Dock Street, Annapolis, MD 21401)
Date: April 28 – 30, 2017
Hours: Fri, Sat  10 – 6 pm, Sun 10 -5 pm
Tel: 410-268-8828
annapolisboatshows.com/annapolis-spring-sailboat-show
For Regional Accommodations, Restaurants & Attractions: visitannapolis.org
Jeep enthusiasts celebrate a passion for off-road vehicles over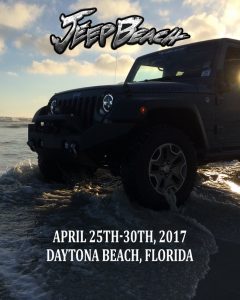 five days of family-friendly fun for Jeep owners. The Jeep Beach event has become the largest Jeep only five-day event in the southeast USA and is held each April in Daytona Beach, Florida to raise much needed funds for worthwhile local and national charities.
Thousands are expected at Daytona Beach and The World Center of Racing, the Daytona International Speedway for this unique Jeep Extravaganza.  Jeep Beach attracts Jeepers and Jeep Industry Vendors from all over the USA, Canada, and even overseas.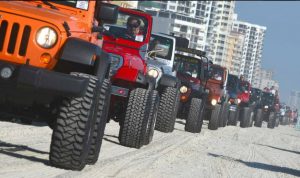 While appreciating the great weather with like-minded Jeep aficionados, enjoy and partake in the many festivities including: obstacle courses for all levels of drivers, largest Jeep specific vendor show, Beachside Mainstreet Cruise In, clean up at the Jeep-shining show, Pirate Night Themed Kick-off party, Scavenger Hunt, Off Site Trail Rides, Beachside Concert, Block Party and Fireworks, and $150,000 in Raffle Prizes.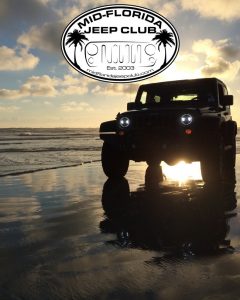 Location: City wide Daytona Beach, FL 32118
Dates: April 25 – 30, 2017
Hours: For dates & times of specific events: jeepbeach.com/schedule-events
jeepbeach.com
For Regional Accommodations, Restaurants & Attractions: daytonabeach.com
Why not stay at a hotel that has embraces a piece of Southern history –   Inn at Mulberry Grove. Mulberry Grove was the name of the plantation where Eli Whitney arrived as a tutor for widow Mrs. Nathaniel Greene's children. Her hubby was 2nd in command to Washington, and had been given The Mulberry Grove Plantation as a gift from the spoils of the Revolutionary War.
Whitney was no average tutor. A Yale graduate, he tinkered with inventions, and recognized the need to speed up the process of separating cotton seeds from cotton fibers. He gained worldwide recognition for inventing the cotton gin, which revolutionized the South's cotton industry. During the Civil War, General Sherman burned down Greene's original house, but now you can stay in this Inn on the same land.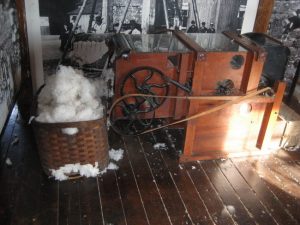 There's a touch of European elegance here, with gilded mirrors and dark wood furnishings. The hot breakfast with sausage, biscuits, grits and waffles can be taken in the courtyard. There's a guest laundry, and it's budget friendly.
Location: Inn at Mulberry Grove, 101 O'Leary Road, Port Wentworth GA 31407
Tel: 912-965-9666
innatmulberrygrove.com
For Regional Information, Restaurants & Attractions: visitsavannah.com
If you're a fan of architecture and design you'll want to check out The Gropius House. Walter Gropius, the founder of the highly influential Bauhaus School and one of the most prominent architects of the 20th century designed this striking home in 1938 after moving from Germany to Massachusetts to teach at Harvard's Graduate School of Design.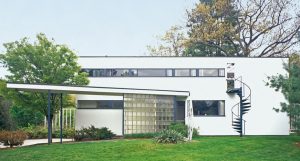 Modest in scale, the house was revolutionary in impact. It combined the traditional elements of New England architecture — wood, brick, and fieldstone, with innovative materials rarely used in domestic settings at that time: glass block, acoustical plaster, and chrome banisters, along with the latest technology in fixtures.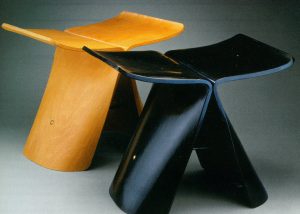 At the Gropius House, Bauhaus ideals remain alive, and throughout Gropius's life, he and his wife Ise continued to add newly designed furnishings that reflected their belief in the marriage of design and industry.  In keeping with Bauhaus philosophy, every aspect of the house and its surrounding landscape was planned for maximum efficiency and simplicity of design.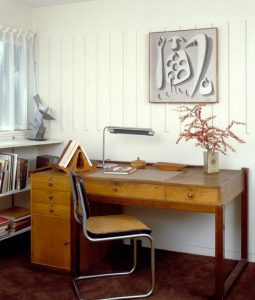 Two years after Mrs. Gropius's death in 1983, the Gropius House opened as a historic house museum. The house contains a significant collection of furniture designed by Marcel Breuer  and fabricated in the Bauhaus workshops. The house also contains works by Eero Saarinen, Joan Miró, and Herbert Bayer that were given as gifts to Walter Gropius. With all the family possessions still in place, the house has an cohesiveness rarely found in house museums.
All images are "Courtesy of Historic New England."
Location: Gropius House. 68 Baker Bridge Road, Lincoln, Mass. 01773
Dates: Sat and Sun, until May 31
Hours: 11 – 4pm, Tours on the hour
Tel: 781-259-8098
historicnewengland.org/historic-properties/homes/Gropius%20House
For Regional Information, Restaurants & Attractions: merrimackvalley.org
This is a special Courtyard, located on the grounds of the University of Delaware, so you can take advantage of University fun. Check to see if you can catch a game or something exciting going on on the campus. The hotel works closely with the University Hospitality Program, helping to teach future hoteliers, and has always employed hearing-impaired staff. It's not only disability friendly, it is pet friendly too – including small pet yard outside.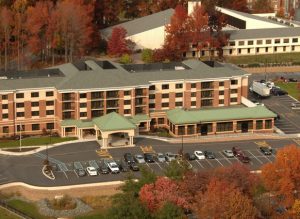 There is good reason why this hotel is the winner of numerous Trip Advisor and Marriott awards for excellence in guest service, as evaluated by direct guest feedback. With over 250 years of hospitality experience on the management team, Bill Sullivan and his award winning crew do an amazing job exceeding your expectations.
Enjoy modern accommodations, state-of-the-art technology, and impeccable service at the  four-story, 126-room Courtyard Newark-University of Delaware. The hotel offers all of the comforts of home for your visit – whether you're in the area for business, or to visit the campus of the University of Delaware. Make yourself at home in the spacious, pleasingly designed rooms and suites, equipped with a well-lit work desk and ergonomic chair, free high-speed Wi-Fi, flat-screen HDTVs, mini-fridges, and comfy pillowtop mattresses.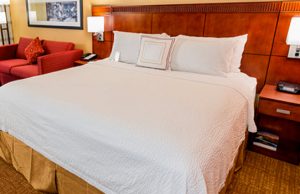 For an interesting dining experience, ask them about the unique student restaurant on the campus – and the student ice cream parlor too. It is truly farm-to-table, since other students learning about the dairy industry care for the cows, milk them and prepare the cream for the ice cream.  Sample healthy American fare and award-winning crab cakes at The Bistro, which also serves Starbucks® coffee. Squeeze in a workout in the fully-equipped fitness center, or take a swim in the indoor pool. Book today, this hotel won't disappoint!
Location: Courtyard Newark: 400 David Hollowell Dr., Newark, DE 19711 (GPS use 200 New London Rd)
Tel: 302-737-0900
udel.edu/hotel
For Regional Restaurants & Accommodations: go-delaware.com/Newark-Delaware