Tag Archive
activity
art
artist
Austria
Canada
children
city
CostSaver
display
drive i-95
Drivei-95
entertainment
Europe
event
exhibit
family
festival
Florida
food
France
free
fun
historic
History
landmark
live
local
London
Museum
music
performance
Restaurant
roadtrip
shop
show
sights
sightseeing
tour
tourist
Trafalgar
travel
travelblogger
USA
view
world
Join the excitement of the 14th Annual Darlington Car Hauler Parade and Racefest featuring NASCAR Monster Energy Cup Teams transporters making their way through cheering fans from the Florence Civic Center to the Darlington Square and into the track that's "Too Tough to Tame" – Darlington Raceway.
There is plenty of FUN for the whole family, beginning at the Florence Civic Center with entertainment and live music. Kids play all afternoon for FREE on the KidsZone inflatable ride and games. The Game Truck will bring a wide selection of games for Xbox360, Wii and PS3 and can accommodate up to 16 players at one time. There will be refreshments for purchase with the proceeds  supporting Camp Pee Dee Pride.
The main attraction continues to be the NASCAR transporters, which fans can take photos with with their favorite team's hauler and driver before the haulers take off. This year famous former drivers are back such as Hut Stricklin, former champ of NASCAR's Dash Series, and Donnie Allison, who won ten races in the Cup Series.
Fans will enjoy the exciting silent auction full of great NASCAR items and race memorabilia. Proceeds benefit local charities.
At 7 p.m. the parade of NASCAR haulers leave the Florence Civic Center and make the 12-mile trek to RaceFest on the Darlington Square, where there will be more entertainment, food, a car show and an incredible fireworks display. The transports will continue through Darlington until they reach the track Darlington Raceway where they can park, unload and begin preparation for the Bojangles' Southern 500 race taking place on on September 2nd.
As if it could not get any better, admission to the Darlington Car Hauler Parade is FREE.
Location: Florence Center, 3300 W Radio Dr , Florence, SC 29501
Date: Thurs, Aug 30, 2018
Time: 4pm – 7pm
Tel: 800-325-9005
darlingtoncarhaulerparade.com
For Regional Accommodations, Restaurants & Attractions: visitflo.com
Downtown Smithfield is the place to be on Saturday, May 5th for the much anticipated 34th annual Ham & Yam Festival,  which occupies several blocks and attracts thousands of people.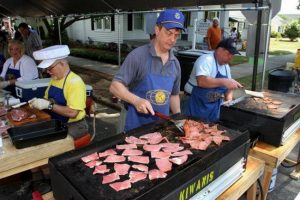 With pig races, inflatables, vendors, entertainment, and ham and yam foods, it's a fun day for the entire family.  Craft and commercial vendors line the streets, food vendors offer a variety of fair foods and menu items featuring country ham and sweet potatoes, and local bands and dance groups perform on the festival's three stages throughout the day.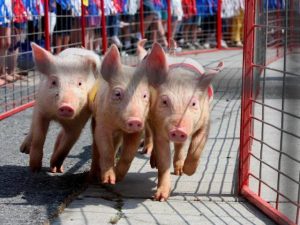 The festival features a barbecue cook-off, rubber duck race, 5k,  a petting zoo and the always popular "What's That Yam Thing?" contest; where children are encouraged to play with their food by turning sweet potatoes into works of art.  As well as the Sweet Potato Pie Eating Contest where 10 participants will eat like pigs, competing to be the fastest person to eat their sweet potato pie without using their hands.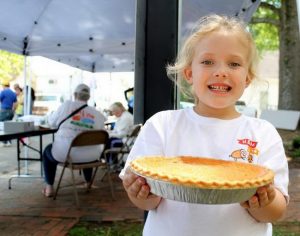 Get to Smithfield and enjoy the Ham & Yam Festival,  packed with delicious homemade ham biscuits, barbeque pork, and sweet potato pie.

Location: Neuse River Amphitheatre, 200 S. Front Street, Smithfield, NC 27577
Date: Sat,  May 5, 2018
Time: 9am – 9pm
Tel: 919-934-0887
hamandyam.com
For Regional Accommodations, Restaurants & Attractions: johnstoncountync.org
Head to Annapolis City Dock at the end of April and catch the Annapolis Spring Sailboat Show.  Set in the historic seaport of Annapolis,  the sixth annual in-water sailboat show kicks off the boating season with displays: catamarans, mono hulls, racing boats, family cruisers, day sailors, and inflatables—a total of over 100 new and brokerage boats.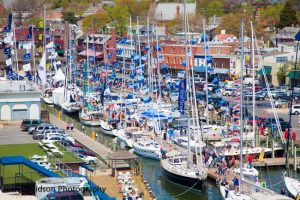 The sailboat show is for experienced and novice sailors alike, showcasing every new model present in the market, on display in the water and on land, allowing you opportunity to talk to the industry experts about buying and owing a boat. Shop for the latest in marine equipment, electronics, clothing and boating accessories at more than one hundred on-land nautical exhibits.

Cruisers University features hands-on workshops providing lessons from professionals and firsthand experience. The event will also include in-water demos, and the 3rd Annual Annapolis Junior Keelboat Regatta, where on April 29th at noon regional high school sailing teams will compete for the traveling cup.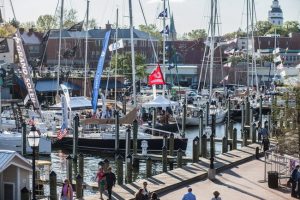 Take a break from touring boats to enjoy live music, continuous entertainment, free food and beer and wine tastings, prizes, plus magnificent water views.
This venue is a one of a kind opportunity for sailors to be with sailors. There are very few places where you will find so many sailors congregated; the Annapolis Spring Sailboat Show is one of them.
Location: City Dock, Annapolis, MD (GPS address: 1 Dock Street, Annapolis, MD 21401)
Date: April 28 – 30, 2017
Hours: Fri, Sat  10 – 6 pm, Sun 10 -5 pm
Tel: 410-268-8828
annapolisboatshows.com/annapolis-spring-sailboat-show
For Regional Accommodations, Restaurants & Attractions: visitannapolis.org
Did you ever Rumba on the Lumber? If not, you gotta get there. The whole weekend is geared towards the entire family.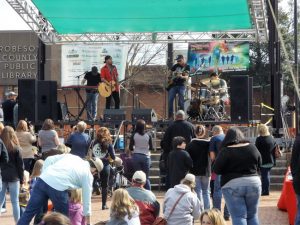 The Rumba on the Lumber Festival features  live music, Rumba Games Exhibition – a battle between local fitness fanatics, Family Fun Ride/Rodeo, vendors, arts and crafts show, and the Lumbee River EMD Free Kidz Zone –  with rock climbing, inflatable bouncer/slide, children's basketball game, a spinner mechanical ride, trackless train and a high-striker.
The annual Rumba on the Lumber Festival officially kicks off at 9 am with the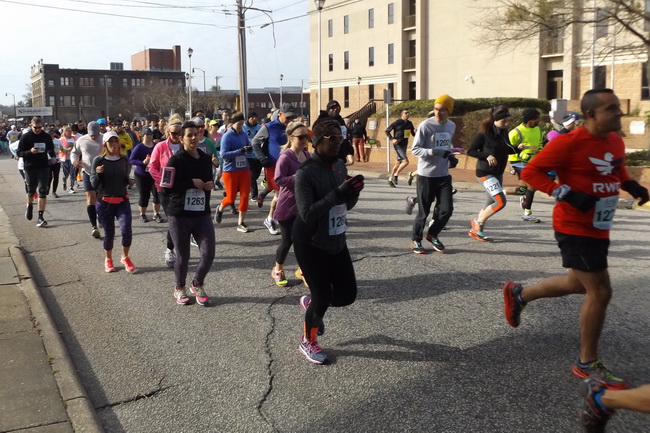 Southeastern Health 5K, 10K run described as  very flat, fast, and fun, and the Family Fun Mile starts at 10am in downtown Lumberton.
Front and center is the Bud Light North of the Border Chili cook-off.  Crowds gather from 11 – 2pm, Saturday in downtown Lumberton to get a taste of what teams are cooking. About 30 teams compete in categories like Best Tasting, Spiciest, Strangest Ingredient, Best Chili Name and Best Cooking Outfits. Costumed participants find unique ways to set themselves apart from the competition.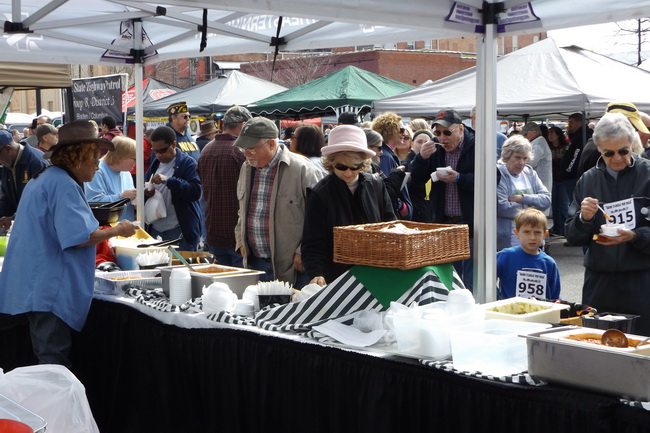 Schedule of Events:-
Saturday – March 4th:
9am – Southern Eastern Health 5K and Southeastern Health 10K
10 – 5pm – Lumbee River EMC KidZone activities at the Courthouse Plaza
10 – 5pm – Business, Craft and Food Vendors Galore
11am – Southeastern Health Family Fun Run/Walk
11 – 2pm – Bud Light North Light of the Border Chili cook-off with music by the Goldrush Band
TBA – The Rumba Games Fitness Competition
2 – 5pm – Concert at the Courthouse Plaza with the Blackwater Rhythm and Blues Band
Events on Sun March 5th:(starting at Northeast Park)
12 Noon – Yamaha of Lumberton Metric Century ( 100K Cycling Race)
1:30 – Cruzbike 20-Mile Adventure Ride
3:30 – Family Fun Ride/Rodeo
Go out and join the Lumberton community at this  FREE weekend hugely packed with entertainment and family fun.
Location:Downtown Plaza – 200 N. Elm Street, Lumberton, NC 28358
Date: Sat March 4 – Sun March 5, 2017
Time: Sat 9 – 5pm. Sun 12 – 4pm
Tel: 910-671-3876
lumberton-nc.com/event/rumba-on-the-lumber-2017
For Regional Accommodations, Restaurants & Attractions: lumberton-nc.com
The Wilson Whirligig Festival is a community celebration of people and art in motion held the first weekend in November, where everyone comes together for an energetic street festival focusing the whimsical North Carolina Folk Art, Vollis Simpson's Whirligigs.
Don't forget to check out the Cake Dive, the festival's MESSIEST event, held on the Courthouse plaza on Sunday at 4 pm.  Participants  "dive" into a large10 ft x 10 ft anniversary cake for a variety of prizes.

With 35,000+ attendees , over 200 vendors, 3 stages of entertainment, arts & crafts
food vendors, FREE! Whirli-Kidz Zone and lots of Special events.
This commemoration is truly family-friendly and kid focused. FREE  live performances all day long with a wide variety of dance and demonstrations, from hip hop to lyrical, from clogging to ballet, from singing to karate. Play carnival games, create a craft, slide down a giant 26 foot slide or bounce in one of the many inflatable activities. Children of all ages can enjoy a variety of activities. Kids shouldn't have all the fun! Demo's available for 16 and up. Virtual Reality is not just for gamers anymore, it is everywhere. Learn more about this technology.
Location: Historic Downtown Wilson, 112 Goldsboro E ,Wilson, NC 27893
Date: Sat, Nov 5 – Sun, Nov 6, 2016
Time: Sat 10 – 5pm, Sun Noon – 5pm
Tel: 252-289-9650
whirligigfestivalnc.org
For Regional Accommodations, Restaurants & Attractions: wilsonnc.org
Voiles en Voiles is a family-oriented park in the Old Port of Montreal, based on a pirate ship and consisting of aerial climbing, zipping, wall climbing and inflatable bouncing games.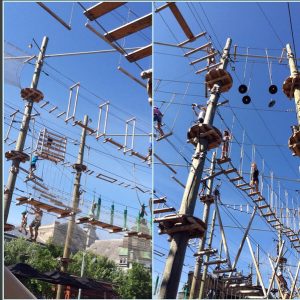 This is an idea of what you are up against at Voiles en voiles.