Tag Archive
activity
art
artist
Austria
Canada
children
city
CostSaver
display
Drivei-95
drive i-95
entertainment
Europe
event
exhibit
family
festival
Florida
food
France
free
fun
historic
History
landmark
live
local
London
Museum
music
performance
Restaurant
roadtrip
shop
show
sights
sightseeing
tour
tourist
Trafalgar
travel
travelblogger
USA
view
world
.
Notre-Dame Cathedral is a architectural masterpiece and you really need to walk around the outside of it to appreciate it all. It was begun in 1160 and completed by 1260. Just think about how long ago that was and here it still stands so magnificently; What are we building today that will last that long? This medieval Catholic cathedral on the Île de la Cité in Paris is still widely considered to be one of the finest examples of French Gothic architecture with its innovative use of the rib vault and flying buttress, the gargoyles and the enormous and colorful rose windows.
If you're a fan of architecture and design you'll want to check out The Gropius House. Walter Gropius, the founder of the highly influential Bauhaus School and one of the most prominent architects of the 20th century designed this striking home in 1938 after moving from Germany to Massachusetts to teach at Harvard's Graduate School of Design.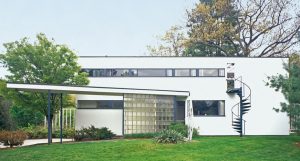 Modest in scale, the house was revolutionary in impact. It combined the traditional elements of New England architecture — wood, brick, and fieldstone, with innovative materials rarely used in domestic settings at that time: glass block, acoustical plaster, and chrome banisters, along with the latest technology in fixtures.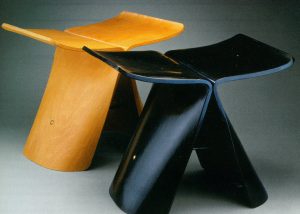 At the Gropius House, Bauhaus ideals remain alive, and throughout Gropius's life, he and his wife Ise continued to add newly designed furnishings that reflected their belief in the marriage of design and industry.  In keeping with Bauhaus philosophy, every aspect of the house and its surrounding landscape was planned for maximum efficiency and simplicity of design.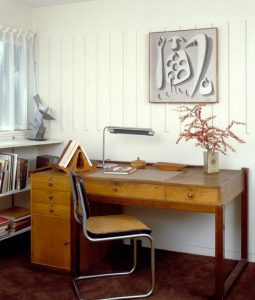 Two years after Mrs. Gropius's death in 1983, the Gropius House opened as a historic house museum. The house contains a significant collection of furniture designed by Marcel Breuer  and fabricated in the Bauhaus workshops. The house also contains works by Eero Saarinen, Joan Miró, and Herbert Bayer that were given as gifts to Walter Gropius. With all the family possessions still in place, the house has an cohesiveness rarely found in house museums.
All images are "Courtesy of Historic New England."
Location: Gropius House. 68 Baker Bridge Road, Lincoln, Mass. 01773
Dates: Sat and Sun, until May 31
Hours: 11 – 4pm, Tours on the hour
Tel: 781-259-8098
historicnewengland.org/historic-properties/homes/Gropius%20House
For Regional Information, Restaurants & Attractions: merrimackvalley.org
Pumpkins have many uses…as jack-o'-lanterns ,  for baking muffins or pies and believe it or not as a projectile at the signature pumpkin-launching event held each year since 1986. The World Championship Punkin Chunkin is where "backyard engineers" test the limits of pumpkin physics,  fueling innovative engineering and science-based ideas all through a three-day festival in Bridgeville, drawing thousands of visitors to the area and is aired on the Discovery Channel every Thanksiving.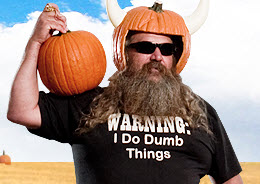 Teams compete in divisions such as air cannon, centrifugal, catapult, human power, trebuchet, theatrical and torsion. The competition is divided into three classes: Adult (18 and older), Youth (11 to 17) and Youth (under age 10).
Each category shoots 1 of their 3 competition shots each day. The firing of machines starts at 8am each day and continues until dusk. There will be a Cookin' contest,  a Punkin Chunkin Pageant, an Outlaw Punkin Chunkin Chili Cookin Competition and  awards ceremony, also local bands will provide live music on stage throughout the 3 days of the festivities.
Location: The Woodlands, 18598 Rd 591, Bridgeville, DE 19933
Date: Nov 4- 6, 2016
Time: Gates open at 7am until dusk
punkinchunkin.com