Tag Archive
activity
architecture
art
artist
Austria
Canada
children
city
CostSaver
display
downtown
drive i-95
Drivei-95
entertainment
Europe
event
exhibit
family
festival
Florida
food
free
fun
historic
History
landmark
live
local
London
Museum
music
Ontario
roadtrip
shop
show
sights
sightseeing
tour
tourist
Trafalgar
travel
travelblogger
USA
view
world
Sightseeing double-decker Toronto tourist bus offers indoor-outdoor live commentary and does the full circuit of Toronto's sites; A harbor cruise is even included in your ticket.
What better homage to Halloween for adults then The Rocky Horror Picture Show. For over four decades, The Rocky Horror Picture Show has been giving absolute pleasure to adoring audiences.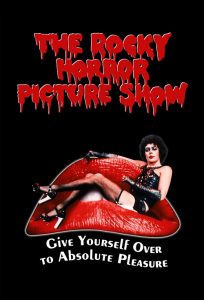 You aren't going to want to miss this interactive movie experience at the Theatre N Stage that combines film and live performers. A cult classic for more than forty years, The Rocky Horror Show is a humorous and sinfully twisted tribute to the science fiction and horror B movies of the late 1940s through to the early 1970s.
The musical tells the story of a newly engaged couple getting caught in a storm and take refuge in the eerie mansion of Dr Frank-N-Furter (Tim Curry),  a transvestite scientist. Brad and Janet meet a houseful of wild characters, including a rocking biker (Meat Loaf) and a creepy biker ((Richard O'Brien). Through elaborate dances and rock songs, Frank-N-Furter unveils his latest creation: a muscular man named "Rocky."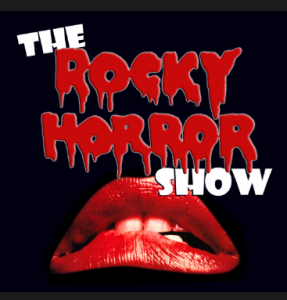 Costumes and audience participation are highly encouraged so get in touch with your inner Frankie and come to the party wearing your best Transylvanian costume. Sing along, shout along, and dance along having a great time with the featured live shadowcast.
Location:  Theatre N at Nemours , The Nemours Building, Wilmington, DE 19801
Dates and Times: Sat Oct 20 @11pm, Thurs, Fri, Sat Oct 25-27 @8pm
Tel: 302-571-4075
theatren.com
For Regional Accommodations, Restaurants & Attractions: visitwilmingtonde.com
The 11th Annual Mystic Garlic Festival features freshly harvested local garlic, garlic infused goodies, music, and activities scattered throughout Olde Mistick Village.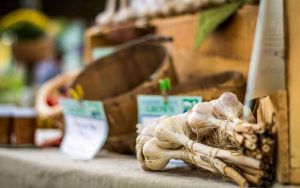 To celebrate the abundant fall harvest, farmers will present an amazing variety of Garlic for sale in addition to fresh produce. More farmers than ever will have honey, jams, preserves, ice cream, baked goods, and syrups.
Besides the proven health benefits of garlic,  there is just something irresistible about the aroma of roasted garlic. Throughout the day and evening, dozens of local restaurants and food service establishments will be serving, for purchase, delicious garlic related foods,  such as garlic fried dough and garlic fries, as well as non-garlic favorites.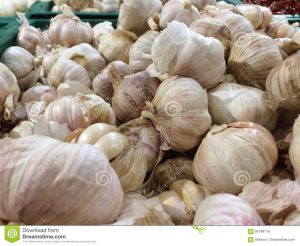 A host of merchants, artisans, authors and artists will line the pathways of Olde Mistick Village displaying their foods, crafts, gifts, and talents. Along with over 45 vendors, you will find Olde Mistick Village merchants offering garlic related activities or products at their stores.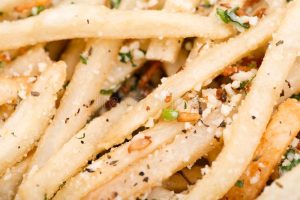 Don't miss the live birds of prey, reptile show, and martial arts demonstration.
So, you bring the mints and Olde Mistick Village will supply the flavor.  A great weekend of music, food, and family fun. Stroller friendly, Free entry and Free parking.
Location: Olde Mistick Village, 27 Coogan Blvd., Mystic, CT 06355
Date: Sept 15 – 16, 2018
Time: Sat 11am – 7pm, Sun 11am – 6pm
Tel: 860 -536-4941
oldemistickvillage.com
For Regional Accommodations, Restaurants & Attractions: thisismystic.com
The Miami Beach Kizomba Festival (MBKF) marks its 5th year of bringing people together from across the globe to celebrate African culture, music and dance.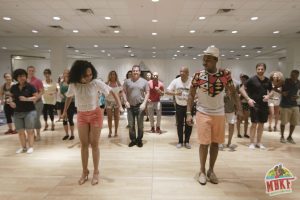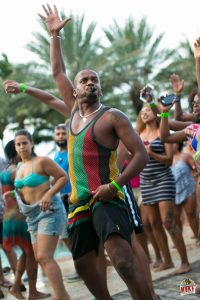 Kizomba is a slow, sensual dance and musical genre originating in Angola in 1984, a more modern music genre mixed with African rhythm and usually sung in Portuguese.  Kizomba means "party" in Kimbundu, and that is just what you are going to get at this festival.
Not to mention outstanding workshops, world-class dance instruction and lessons, unforgettable music concerts, live musicians and performing artists, superstar DJ's  and sunrise beach parties, night parties, and pool parties.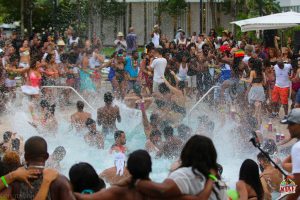 MBKF takes place at the iconic Eden Roc Hotel, August 22-27, with live performances by Yola Semedo and Jennifer Dias. You can choose between a Party Pass, Weekend Pass or Full pass. If you like dancing, join the celebration at the Miami Beach Kizomba Festival, a great atmosphere of people from all over the world partying all night under one roof.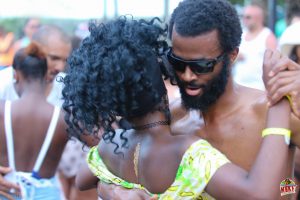 For Tickets:  Buy Now
Location: Eden Roc Miami, 4525 Collins Ave, Miami, FL 33140
Dates: Wed, Aug 22 – Mon, Aug 27.  2018
Time: various – see schedule
Tel: 914-226-9554
thembkf.com
For Regional Accommodations, Restaurants & Attractions: miamiandbeaches.com
If you are an aficionado of cigars, bourbon and local craft beer you are going to want to head to Fredericksburg Fairgrounds on August 18th for an amazing day at the Cigar, Bourbon and Brew Festival.
The festival features 20 craft beers from local Fredericksburg Breweries,  bourbons from all across the country and some homegrown, produced in Virginia, and a select number of Virginia Wineries and Cideries, and a notable selection of cigars.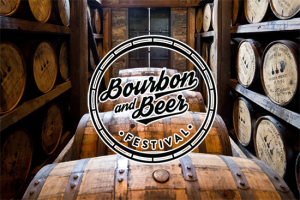 Known as Fredericksburg's premier cigar event, this festival features an impressive selection of cigar brands including: Drew Estate, Perdomo, Fartello, Romeo Y  Julieta, Montecristo, Miami Cigars and Esteban Carreras.
If you have a passion for bourbon, you will appreciate the extraordinary representation of spirits being showcased from all across the country. Over  30 different samples from 20 different distilleries including: Jack Daniel's, Woodford Reserve, Old Forester, Belmont Farm Distillery, Virginia Sweetwater Distillery, KO Distilling, Catoctin Creek, Copper Fox Distillery, Filibuster Distillery, Maker's Mark, Basil Hayden, River Hill Distillery, Reservoir Distillery, A. Smith Bowman Distillery, Buffalo Trace Distillery, Booker's, Bulleit Bourbon, Jefferson's, Baker's and Knob Creek.
Craft brewers from the around the Fredericksburg area will be on hand with 20 craft beers for sampling of some of their award winning beers. For those of you who prefer a glass of wine or hard cider there will be a select number of Virginia Wineries and Cideries sampling their award winning beverages as well.

Whether it's stogies, whiskey, craft brews, wine or hard cider, there's something for everyone including food vendors serving up some great festival style foods and craft expos as well as live music from Redneck Pool Party and  Kingbolts on the main stage. This event supports Community Outreach Inc. For Tickets: community-outreach-14908279529
 Location: Fredericksburg Fairgrounds, 2400 Airport Ave, Fredericksburg VA 22401
Date: Sat, Aug 18, 2018
Time: 4pm – 9pm
Tel: 540-373-1294
cigarbourbonbeer.com
For Regional Accommodations, Restaurants & Attractions: visitfred.com
The Going to the Dogs Band is hosting a Car Show  to benefit Friends of the Colleton County Animal Shelter (FoCCAS), an organization very close to the band's heart.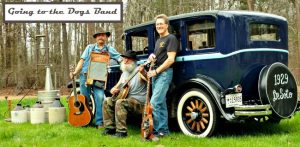 Going above and beyond with their commitment to animal groups and other deserving causes, Going to the Dogs Band is a 100-percent charity and benefit band. All members of the band refuse to accept any payment for their time and talent. They are dedicated to donating all money earned to Animal Shelters and Rescues, oxygen masks for animals for fire stations, bullet-proof vests for K-9 Police Units, as well as other charities including human, environmental, and other worthy causes.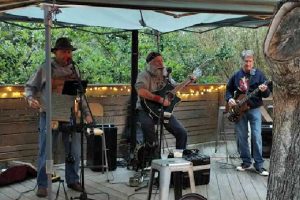 The Wheels for Paws Car and Bike Show will be fun for the whole family with trophies presented to the top ten vehicles, raffles and 50/50 drawing, balloon art, and of course Live entertainment by Going To The Dogs Band.
There will also be a featured Bike Ride to benefit the furry friends at FoCCAS, (Friends of Colleton County Animal Shelter), a volunteer-based organization that helps animals at the county's animal shelter. Kickstands up at 11am.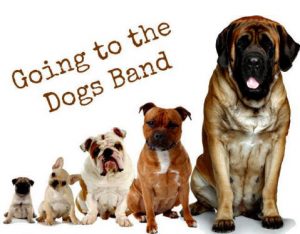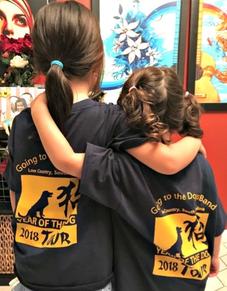 Get out and show your support of FoCCAS and The Going to the Dogs Band who keep paying it forward.
Location: 1013 S Jefferies Blvd Ste C, Walterboro, SC
Date: Sat, July 14, 2018
Time: 9am – 2pm
Tel: 843 – 300 – 0347
goingtothedogsmusic.com/wheels-4-paws.html
For Regional Accommodations, Restaurants & Attractions: walterborosc.org

The 43rd annual Colleton County Rice Festival is a celebration of the rice planting heritage that helped found Colleton County.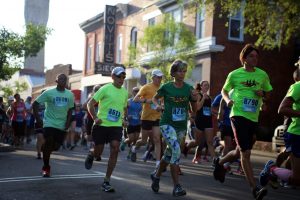 Enjoy a fun-filled week of family activities in the warm Carolina sun that includes a fireworks display, live musical entertainment, arts and crafts, 5k run, food concessions, corn-hole tournament, a BMX bike show with riders performing tricks and acrobatics, a crowd favorite DockDogs® a sport in which dogs compete in distance or height while jumping from a 40 foot dock into water, as well as cultural displays and performances depicting their local heritage.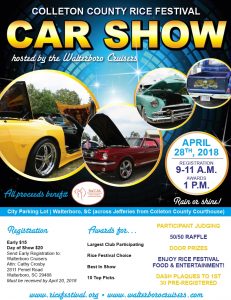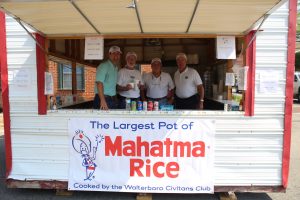 They also claim to show off the worlds largest pot of rice along with a rice cooking contest.  Best of all Admission is FREE.
BMX Bike Shows – 3 shows daily
Rice Festival Parade  – Saturday, April 28 @11am
Rice Festival Dog Show– Saturday, April 28 @2pm
Palmetto Dock Dogs –April 27 & 28: Competition all day and finals on Saturday afternoon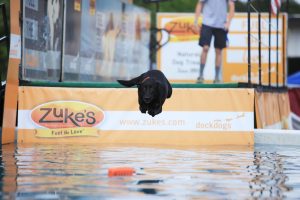 Rice Run/Walk– April 28 @ 8am
Chad Gainey Sculpture –Chainsaw Art by Chad Gainey -April 27 & 28: Hampton Street
Biggest Pot of Rice -April 27 & 28

Corn Hole Tournament– Saturday, April 28 @4pm
Live Entertainment – throughout the 2 days
Fireworks – Saturday, April 28, 2017 8:45pm: Rice Festival finale
Location: Downtown Walterboro, Walterboro, SC 29488
Dates: Fri, Apr 27 – Sat, Apr 28, 2018
Times: Fri 10am -10pm, Sat 10-7pm
Tel: 843.549.1079
ricefestival.org
For Regional Accommodations, Restaurants & Attractions: walterborosc.org
Richmond International Film Festival (RIFF) brings more than 150 international cutting edge films to RVA, plus industry panels, Q&As, live musical performances, red carpet awards, and entertainment mixers that usher the spirit of Hollywood into Virginia's  Bowtie Cinemas, various music venues, and the historic Byrd Theater, a venue touted by USA Today as "one of the top 10 places to still see a movie in splendor in the United States."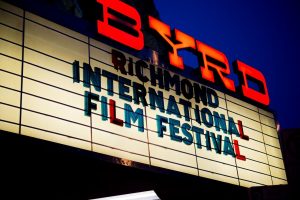 With more than 20 countries represented, the RIFF Official Selection consists of a diverse range of films (features and shorts), music videos, and screenplays across all genres.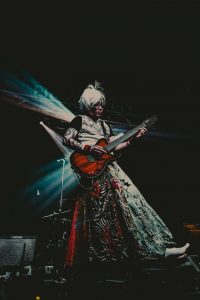 RIFF is known for placing a heavy focus on music each year. The 2018 Festival will again include more than 50 music performances, industry networking events, panels, music business roundtable discussions, industry mixers, and more. On top of providing great entertainment from some of the music industry's hottest talent, RIFF utilizes this area as a platform for filmmakers and musicians to forge new working relationships. Top awards will be given out across a variety of music categories during the annual red carpet awards.
2018 Special guests include: Kate Bosworth, Michael Polish, Danny Glover, Lee Aronsohn, Rene Balcer & Carolyn Hsu-Balcer.
It's a one-of-a-kind festival honoring some of the most singularly entertaining projects on the international film scene.
Location: Various
Date: Mon, Apr 23, 2018 – Sun, Apr 29, 2018
Tel: 804-219-0675
rvafilmfestival.com
For Regional Accommodations, Restaurants & Attractions: visitrichmondva.com
Rumba on the Lumber 2018, a festival of food, movement, music and the arts, consisting of two days of events in historic downtown Lumberton with over 4000 people in  attendance.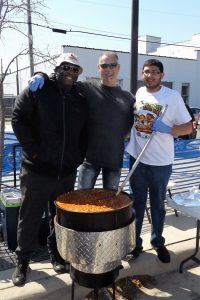 Many wonderful annual events will once again be front and center, including: The Rumba on the Lumber Festival with live music, vendors, Rumba Cross fit Games Exhibition, and the Lumbee River EMC Free Kidzone, 5K, 10K, fun run/walk, 100K ride, 20-Mile adventure ride,  Chili Cookoff and a bicycle rodeo.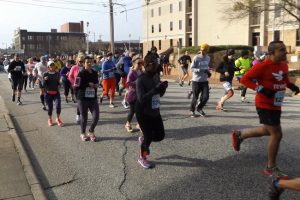 Many festival-goers agree, it's all about the chili. More than two dozen teams bring their most coveted recipes. Teams prepare a minimum of 10 gallons of chili and dole out free samples of their creations. The teams will be competing for prizes including the best tasting, Spiciest Chili, Strangest ingredient and Best chili cooking outfits. Don't miss the fun!
Saturday- Downtown Plaza/ 3rd Street:
The 33rd Annual Whitehall Lecture Series, Heroes of the Homefront: World War I and the Faces of Wartime America, commemorates the roles of American soldiers and supporters during World War I.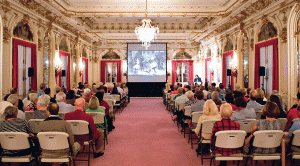 Each lecture will provide a unique range of historical perspectives, including those of political and military leadership, the Doughboys on the front lines, minority infantrymen conscripted to battle, and women on the homefront and abroad.
Heroes of the Homefront will evoke a new appreciation for America's participation in World War I and address the ways in which American culture was changed forever because of it. When possible, a book signing with the speaker follows each lecture. All lectures start at 3:00 pm.
February 18
The Last of the Doughboys:
The Forgotten Generation and Their Forgotten War
by Richard Rubin
February 25
World War I:
The American Soldier Experience
by Dr. Jennifer Keene
March 4
The Second Line of Defense:
American Women and World War I
by Dr. Lynn Dumenil
March 11
Uncle Sam Wants You: World War I
and the Making of the Modern American Citizen
by Dr. Christopher Capozzola
Online visitors can experience each lecture via a free Livestream broadcast at http://flaglermuseum.us/programs/lecture-series where visitors may listen live, see the presentation and ask the lecturer questions.
Location: The Flagler Museum, One Whitehall Way, Palm Beach, FL 33480
Date: See Above
Time: 3pm
Tel: 561-655-2833
flaglermuseum.us
For Regional Accommodations, Restaurants & Attractions: thepalmbeaches.com