Tag Archive
activity
art
artist
Canada
children
community
contest
country
craft
display
downtown
Drivei-95
drive i-95
drivei95
entertainment
event
family
festival
Florida
food
free
fun
game
historic
History
house
Island
live
local
Museum
music
national
North Carolina
performance
prize
Restaurant
roadtrip
shop
show
tour
travel
travelblogger
USA
vendor
world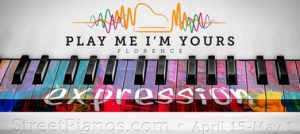 Florence, SC Exit 160: No, you're not seeing things, those randomly placed pianos throughout Florence are part of Play Me, I'm Yours, an initiative of a worldwide street piano project, geared to interconnect people in the community by "expressing themselves"  by bringing pianos to the people and music to the streets.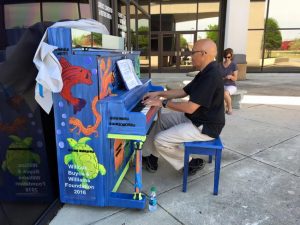 Dozens of Pianos will be located all over Florence and Lake City, and will remain available until May 7, positioned for everyone to play and enjoy on streets, in parks, squares, markets and other public places. Play Me, I'm Yours invites the public to engage with, participate and take ownership of their urban environment. Decorated and personalized by local artists and community groups, the street pianos create a place of exchange and an opportunity for people to connect.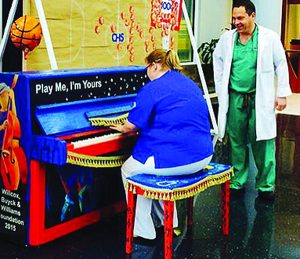 Touring internationally since 2008, Play Me, I'm Yours was created by British artist Luke Jerram. More than 1500 pianos have now been installed in over 50 cities across the globe, from London to Lima, bearing the simple invitation Play Me, I'm Yours. The project has already reached more than ten million people worldwide.
An opening-night festival will be held April 21 in the Willcox Plaza on West Evans Street. The event will include a dueling pianist team and a "Paint a Piano" tent for young artists. Don't miss the featured noon concerts on various instruments by local pianists.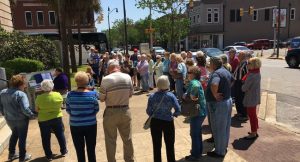 Location: Florence, SC
Date: Fri, April 21 – Sun, May 7, 2017
Tel: 843-260-6210
streetpianos.com/florence2017
For Regional accommodations, Restaurants & Attractions: visitflo.com
Budapest has the third largest Parliament in the world. The biggest is in Buenos Aires and the 2nd largest is London.  www.cosmos.com/Product.aspx?trip=46050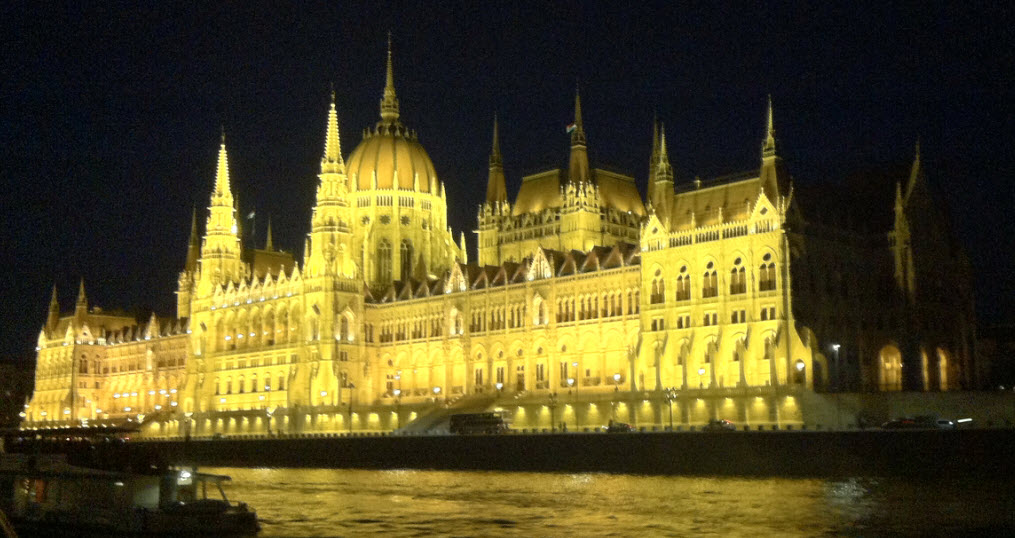 You only get the services of a concierge if you stay at upscale properties. What sets the W Hotel Scottsdale (London, Barcelona, Hollywood, CA) apart is that they also have an "insider". If you want to get into the coolest club or can't get a reservation at Elements, or tickets for the Giants, or into a designer's workshop, this woman knows everyone who knows everyone and makes it happen.
Unusual too, for W hotels, this one has a floor with 2-bedroom apartments for longer stays. In these extreme WOW suites, there's a kitchen and laundry, 2  1/2 bathrooms and a 239 sq' deck with views of Camelback Mountain.
W Scottsdale
7277 East Camelback Road,
Scottsdale, AZ, 85251 USA
Tel: 480-970-2100
www.whotels.com