Tag Archive
activity
art
artist
Canada
children
city
community
contest
country
craft
display
downtown
drive i-95
Drivei-95
drivei95
entertainment
event
family
festival
Florida
food
free
fun
game
historic
History
house
Island
live
local
Museum
music
national
North Carolina
performance
prize
Restaurant
roadtrip
shop
show
tour
travel
travelblogger
USA
world
Calling all dachshunds, wiener wannabes, dachshund lovers and friends…A Cape Cod tradition continues on Main Street, celebrating everything dachshund in charming Historic Barnstable Village.
Cape Cod Doxie Day invites you to join the first ever Wiener Waddle and Waggin' Parade dachshunds in costume and decorated wagons, strollers and carts, are encouraged. Prizes will be awarded for best costume, best wagging and best waddle. Cheer on your favorite doxie in the Doxie Dash.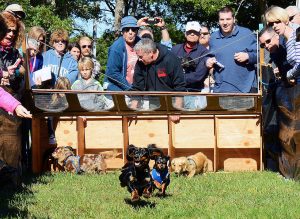 Bring Fido and help celebrate everything dachshund. Enjoy the many contest including longest doxie, teeniest weenie, best trick to name a few. Enter competitions to win prizes and bragging rights.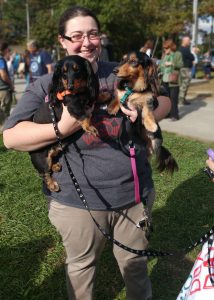 Fun for the whole family including the furry ones. Come on out and sing the official Dachs-song, mingle and meet other doxies to benefit local animal organizations. Take photos with the mini Oscar Mayer Wienermobile, and partake in the Blessing of the animals, and stop by the ask-a-vet table. There will be raffles,  silent auction and more.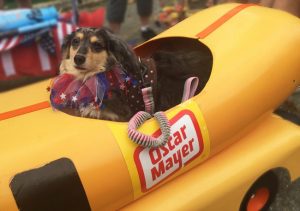 All well-behaved, on-leash dogs are welcome at Cape Cod Doxie Day. Admission is FREE and plenty of FREE parking.  Rain Date Sunday, September 30th.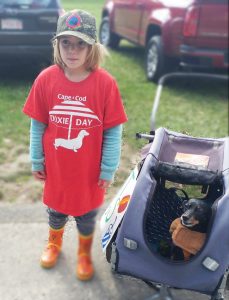 Proceeds from Cape Cod Doxie Day 2018 will benefit The Sampson Fund which helps pet owners pay for critical vet care bills which they would not have the means to do so without assistance (https://www.sampsonfund.org). They will be collecting donations packaged pet food and cat litter for Cape Cod Disaster Animal Response Team (CCDART) http://www.ccdart.org 
Location: Barnstable Village, Behind the Barnstable Courthouse, 3195 Main Street, Barnstable, MA 02630
Date: Sat, Sep 29, 2018
Time: Noon til 3pm
Tel: 508-362-8986
ccdoxieday.com
For Regional Accommodations, Restaurants & Attractions: capecodchamber.org
Music and fireworks will once again fill the air as part of Boston's legendary July 4 celebrations attracting hundreds of thousands of visitors to the birthplace of American independence.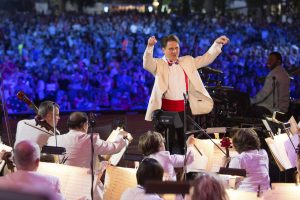 Deemed one of the most popular Massachusetts summer events,  the Pops will once again throw one of the country's largest Fourth-of-July parties. The Boston Pops Fireworks Spectacular concert is FREE and open to the public.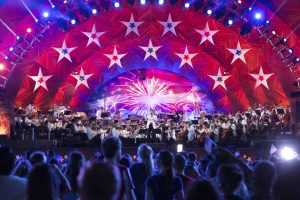 Entering their 133rd season of entertaining audiences in Boston and beyond, feature Conductor Keith Lockhart and the Boston POPS Orchestra will take the stage at the Hatch Shell, on the Esplanade, performing the identical concerts on July 3rd and 4th, and on July 4th when the concert wraps up, a stunning half-hour display of pyrotechnics.
The headliner for the 2018 Boston Pops Fireworks Spectacular, is American singer/songwriter Rachel Platten, whose mega hit "Fight Song"  topped the charts, will headline the 2018 Boston POPS Fireworks Spectacular Concert. The event will also feature 2 Grammy Award-winning artists, Rhiannon Giddens from The Carolina Chocolate Drops and Folk-Rock Duo Amy Ray and Emily Saliers of the Indigo Girls.

The legendary singer/actor/dancer, Academy Award Winner Rita Moreno will make a special appearance on the July 3 and 4 performances in honor of the Leonard Bernstein centennial tribute.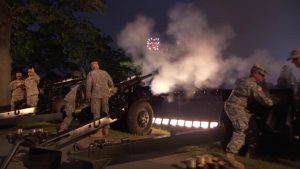 Event Schedule:
Tuesday, JULY 3
Official Rehearsal of the July 4 Show. Includes all guest artists. No fireworks.
GATES OPEN AT APPROXIMATELY 5PM
8:00PM: Concert begins
10:00PM: Concert ends
Wednesday, JULY 4
Concert & Fireworks
GATES OPEN AT 9AM
8:00PM: Concert begins
10:30PM: Fireworks begin
11:00PM: Boston Pops Fireworks Spectacular ends
Celebrate America with this amazing concert and 4th of July fireworks extravaganza.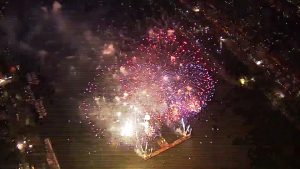 Photo Credits: Michael Blanchard
Location: DCR Hatch Shell, 47 David G. Mugar Way, Boston, MA 02108
Date: July 3- July4, 2018
Time: July 3rd, concert 8pm -10pm, July 4th, concert  8pm – 10:30pm, fireworks display 10:30pm – 11pm.
bostonpopsjuly4th.org
For Regional Accommodations, Restaurants & Attractions: bostonusa.com
Grab your spoons and mark your calendars for Scooper Bowl – all-you-can-eat Ice Cream Festival.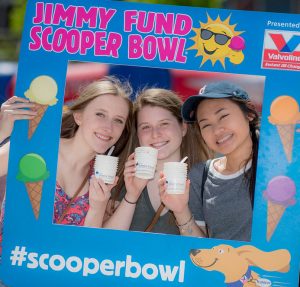 Celebrating its 36th year in 2018, the Scooper Bowl is now a three-day event that dishes out 20 tons of the summer's finest ice cream to more than 40,000 ice cream lovers from across the nation. Enjoy a lot of great entertainment and fun activities at this country's largest all-you-can-eat ice cream festival.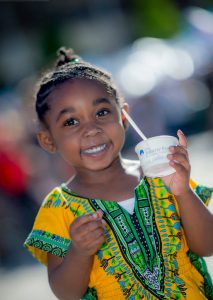 What is most impressive about the ice cream festival is that all ice cream companies donate all the ice cream, labor, scoopers, and products needed to make the event happen each year. Though they are competitors for 51 weeks of the year, during the first week of June they come together to create an event that is now known as the "unofficial start of summer" in New England.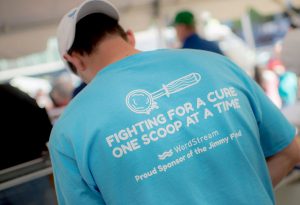 Made possible by the generous contributions of the industry's largest ice cream companies, the Scooper Bowl has raised more than $6.3 million in the past 35 years for cancer research and patient care at the world-renowned Dana-Farber Cancer Institute.
Get Your Tickets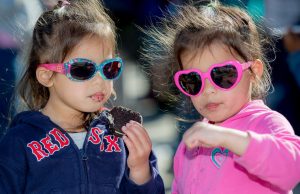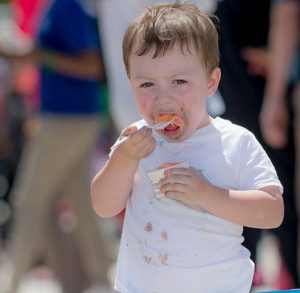 *Pricing will increase at the door – Kids under 3 are free
Whether you're a visitor to the area or professional ice-cream-eater, you play a huge part their our mission to conquer cancer.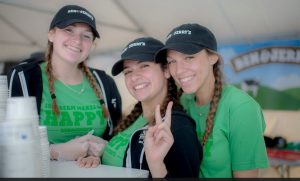 Ice Cream Flavors
Baskin-Robbins
Boston Cream Pie
Cannoli Be With You
OREO® 'n Caramel
Triple Grape Ice
Beckon Ice Cream (formerly Minus the Moo) – Thursday only, lactose-free
Vanilla
Chocolate
Espresso
Sea Salt Chocolate Chip
Mint Chip
Chocolate Candy Crunch
Strawberries & Sweet Cream
Black Raspberry
Confetti
Ben & Jerry's
Gimme Smore™
Caramel Almond Brittle non-dairy
AmeriCone Dream®
Chocolate Shake It™
Breyers
Nautral Vanilla
Oreo® Cookies & Cream
Mint Chip
Edy's
Birthday Cake
Dulce
Rainbow Sherbet
Friendly's
Triple Caramel Peanut Heaven
Hunka Chunka PB Fudge®
Rockin' Poppin'™ Cotton Candy
Cookies 'N Cream
Black Raspberry
Haagen-Dazs
Chocolate Salted Fudge Truffle Non-Dairy
Hood
Hood® New England Creamery Limited Edition Chocolate Churro
Hood® New England Creamery Limited Edition Purple Panda
Hood® Coffee Cookies 'n Cream
Hood® Chocolate Chip Cookie Dough
Lactaid – lactose-free
Lactaid® Cookies 'n Cream
Lactaid® Mint Chocolate Chip
Lactaid® Mocha Almond Chip
Lactaid® Salted Caramel
Rosev Dairy Foods
Coconut
Rum Raisin
Purple Cow
Twisted Sea Turtle
Vice Cream
Afternoon Delight
Bourbon Mash
L'Orange A Trois
Minted
Higher Grounds
Yasso

Stick Bars:

Pistachio Brittle
Fudge Brownie
Coconut Caramel
Chocolate Chip
Chocolate Peanut Butter Chip
Scoops:

Party Animal  Mint Championchip
Rolling in the Dough
Caramel Pretzelmania
Coffee Brownie Break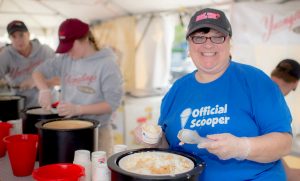 Location: City Hall Plaza, 1 City Hall Square, Boston, MA 02201
Date: June 5 – 7, 2018
Time: Noon – 8pm
scooperbowl.org
For Regional Accommodations, Restaurants & Attractions: bostonusa.com
The New England Bear, Doll & Folk Art Show is a 1 day event being held on April 8th, 2018 at the Holiday Inn Boston Dedham Htl & Conf Ctr in Dedham, MA.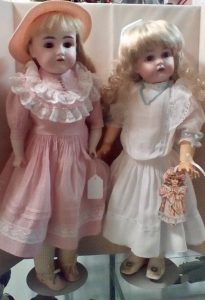 This eclectic and one-of-a-kind display showcases a spectacular selection of dolls, teddy bears and folk art including antique, collectible, fashion, Barbie, reborns & original artist dolls and bears from the 18th century to the 21st century.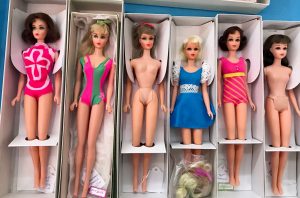 Also featured are a wide range of doll houses and miniatures based creations, plus vintage clothing & linens, furniture and doll parts, toys, American Girl clothing and much more. UFDC information table and door prizes.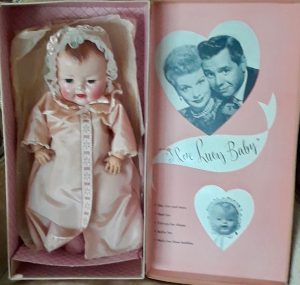 There will also be available identification, valuation, restringing and minor repairs.
Free Parking
Location: Holiday Inn Boston-Dedham, 55 Ariadne Rd, Dedham, MA 02026
Date: Sun, April 8, 2018
Time: 10am – 3pm
Tel: 603-969-1699
collinsgifts.com/events
For Regional Accommodation, Restaurants & Attraction: bostonusa.com
Enjoy a fall Sunday afternoon in Newburyport by tasting and rating signature cocktail and appetizer samples from local restaurants in the 2nd Annual Newburyport Charity Cocktail & Appetizer Competition.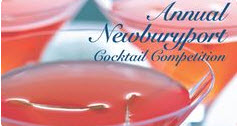 This fun-filled fundraiser will be held Sunday afternoon, October 22nd, with all proceeds benefit the nonprofit, Pennies for Poverty: 2 Cents 4 Change, a Newburyport-based charity whose mission is to promote and carry out efforts to reduce poverty in Newburyport, Massachusetts.
Newburyport Cocktail and Appetizer Competition Fundraiser
Tickets are available at:  CocktailCompetition.yapsody.com.
Here is how it works:  On the day of the event, Participants with tickets will check in at Michael's Harborside to pick up their Cocktail Competition t-shirt and a map of participating restaurants. All restaurants are within walking distance in downtown Newburyport.
After sampling cocktails at each restaurant, participants return to Michael's Harborside to vote for their favorite signature drink and appetizer. The restaurant winner will be recognized in the media and have bragging rights as the 2017 Newburyport Best Cocktail and Appetizer Competition Winner.
Location: Downtown Newburyport
Starting Point: Michael's Harborside, 1 Tournament Wharf, Newburyport, MA 01950
Date: Sun, Oct 22nd, 2017
Time: 2pm -5 pm
newburyport.com/best-cocktail-competition-fundraiser-sept-25th
For Regional Accommodations, Restaurants & Attractions: newburyport.com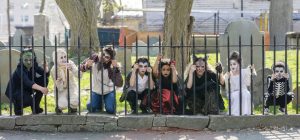 Salem, MA Exit 47 to route 114: Salem is synonymous with Halloween and you are invited to a month long Halloween party. Throughout the entire eerie month of October, Salem offers the ultimate Halloween experience filled with fun, goosebumps worthy
entertainment.
Monsters of all shapes and sizes are welcome. Kicking off with "movie monsters" themed Haunted Happenings Grand Parade on Thursday, Oct 6th, "Wicked Wednesday" family programs, Tales & Tombstones Trolley Tours and so much more.  Hundreds of events for all ages are scheduled during October.
Surrender to the spell of Salem, check out the information below from haunted houses, historic landmarks, hotels and lodging, restaurants and taverns to costume parties, ghost tours, historic tours, events, psychic and tarot readings, witch and magical shops and transportation.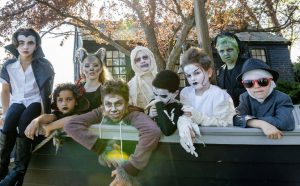 Photo credits: John Andrews Photography

Location: Various
Date: Oct 5 – 31
Tel: 978-744-0004
salemhalloweencity.com
hauntedhappenings.org
For Regional Accommodations, Restaurants & Attractions: merrimackvalley.org
salem.org
Bring your dog to Pet Source in Concord or Marlboro and make him a true artist. The special event is called Paws in Bloom and featured artist of the day is your pet.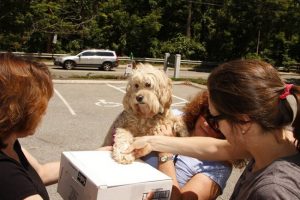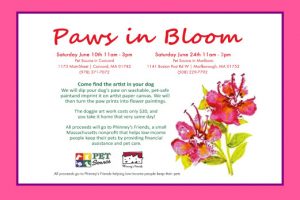 They will dip your dog's paw in washable, pet-safe paint and imprint it on a canvas. Then  they will turn the paw prints into a flower paintings. The doggie artwork will cost only $20 and you get to take it home with you the very same day.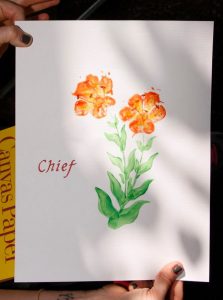 See how your dog's paw print is transformed into a beautiful painting, and best of all, you have a piece of artwork to treasure forever. No reservations needed.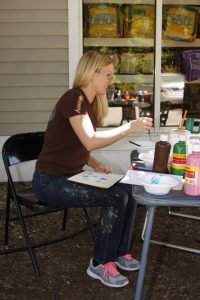 There are 2 Dates scheduled for this special  event:
June 10, 2017: 11 am – 3 pm – Pet Source -1173 Main St, Concord, MA 01742
June 24, 2017: 11 am – 3 pm – Pet Source – 1141 Boston Post Rd W, Marlboro, MA 01752
All proceeds will go to Phinney's Friends, a small Massachusetts nonprofit that helps low-income people keep their pets by providing financial assistance and pet care. Read more about this incredible organization at: phinneysfriends.org/about
Location: Pet Source, 1173 Main St, Concord, MA 01742 – June 10th,
Pet Source- 1141 Boston Post Rd W, Marlboro, MA 01752 – June 24th
Dates: June 10th, June 24th, 2017
Hours: 11 am – 3 pm
Tel: Main Street 978-371-7072, Boston Post Rd. 508-229-7792
phinneysfriends.org/events/
patch.com/massachusetts/concord/calendar/event/20170706/157136/paws-in-bloom
For Regional Accommodations, Restaurants & Attractions: concordchamberofcommerce.org
Celebrate the season at historic Newburyport Spring Festival, a tradition upheld for over 30 years on Memorial Day Weekend.  Enjoy great live music, art, fine crafts, activities for kids, and food from Newburyport's outstanding restaurants at this 2-day FREE festival featuring entertainment for the whole family -rain or shine.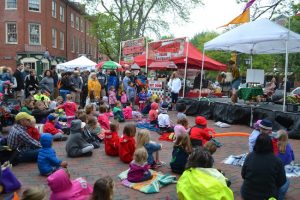 Sunday -Entertainment
10:30am-11:15am in Market Square -Bryson Lang – Comedy Juggler – audiences will see a family-friendly show and an energetic personality performing inventive and clever routines that mix comedy, audience participation, ball spinning, flying sombreros, ball bouncing, fire-juggling, well-crafted timing, huge spinning bouncing rings, giant Beach Balls, improv, and a few surprises.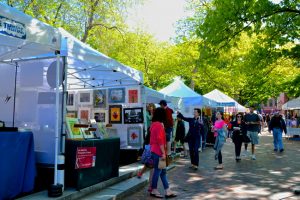 10am, 12pm, and 2pm -Theater in the Open – Flash Mob on Inn Street
Live Music
1pm – 4pm  Live Music in Market Square – 617 Band – Covering your favorite party and dance hits!
11pm, 1pm, 3pm – 30 min sets on Inn Street – Zach Field Drum Studio
Art
"Emerging at Any Age" – A group of Newburyport's finest senior artists from just starting out to artists that have had long careers in art. Gallery will be on Pleasant Street.
Monday Entertainment
Kids Entertainment from 10:30-11:30am in Market Square – Reptile Show
Come and meet some of the friendliest reptiles in New England. Brought to you by Zoo Creatures/New England Reptile, they will teach you about some most impressive animals. From giant snakes to prehistoric lizards, you can learn, touch, hold and hug.
Live Music in Market Square
Eagle in the Attic – Newburyport band performing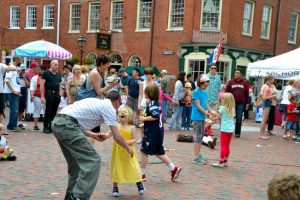 Location: Downtown Newburyport, Market Square, Newburyport, MA 01950
Date: Sun  May 28 – Mon May 29, 2017
Hours: 10am – 5pm
Tel: 978-462-6680
newburyport.com/events-in-newburyport/
For Regional Accommodations, Restaurants & Attractions: newburyportchamber.org
The ancient art of Chinese Acrobatics is an old and long running tradition that began in China well over two thousand years ago. Over its long and rich history it has developed as one of the most popular art forms among the Chinese people.
The Golden Dragon Acrobats represent the best of a time-honored custom that combines award-winning acrobatics, ancestral dance, spectacular costumes, ancient and contemporary music and theatrical techniques to create an unforgettable experience of breathtaking skill and spellbinding beauty.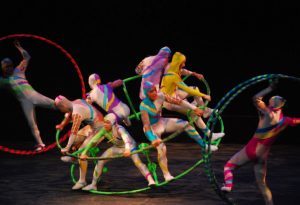 The legendary Golden Dragon Acrobats performs at Cary Hall with their amazing feats of athleticism, daring, heart-stopping stunts and the finesse of the centuries-old art form.This unique cirque spectacular showcases a tour de force of traditional Chinese acrobats highlighting their remarkable skills and physicality.
Boasting the best in gasp-inducing juggling with props as varied as ladders and giant spinning wheels, tumbling and balancing acts, the performers show just why they're world renowned. Their spectacular artistry and colorful accoutrements are combined with cirque-style acts. The traditional and contemporary musical score and explosive choreography creates an exciting  show of mesmerizing mastery showmanship and breathtaking, magical stunts that is nothing short of phenomenal.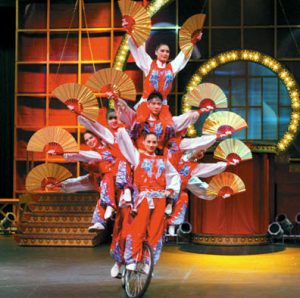 Location: Cary Hall, 1605 Massachusetts Ave, Lexington, MA 02420
Date: Sat, April 8, 2017
Time: 3 -5pm
Tel: 617-531-1257
caryhalllexington.com/wordpress1/?projects=the-golden-dragon-acrobats-april-8
For Regional Accommodations, Restaurants & Attractions: merrimackvalley.org
If you're a fan of architecture and design you'll want to check out The Gropius House. Walter Gropius, the founder of the highly influential Bauhaus School and one of the most prominent architects of the 20th century designed this striking home in 1938 after moving from Germany to Massachusetts to teach at Harvard's Graduate School of Design.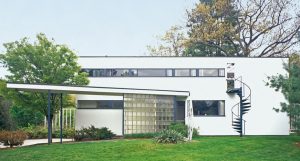 Modest in scale, the house was revolutionary in impact. It combined the traditional elements of New England architecture — wood, brick, and fieldstone, with innovative materials rarely used in domestic settings at that time: glass block, acoustical plaster, and chrome banisters, along with the latest technology in fixtures.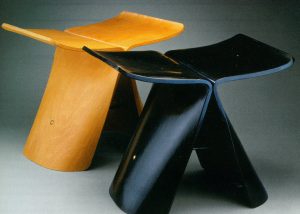 At the Gropius House, Bauhaus ideals remain alive, and throughout Gropius's life, he and his wife Ise continued to add newly designed furnishings that reflected their belief in the marriage of design and industry.  In keeping with Bauhaus philosophy, every aspect of the house and its surrounding landscape was planned for maximum efficiency and simplicity of design.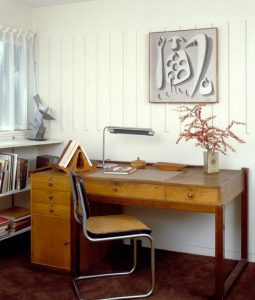 Two years after Mrs. Gropius's death in 1983, the Gropius House opened as a historic house museum. The house contains a significant collection of furniture designed by Marcel Breuer  and fabricated in the Bauhaus workshops. The house also contains works by Eero Saarinen, Joan Miró, and Herbert Bayer that were given as gifts to Walter Gropius. With all the family possessions still in place, the house has an cohesiveness rarely found in house museums.
All images are "Courtesy of Historic New England."
Location: Gropius House. 68 Baker Bridge Road, Lincoln, Mass. 01773
Dates: Sat and Sun, until May 31
Hours: 11 – 4pm, Tours on the hour
Tel: 781-259-8098
historicnewengland.org/historic-properties/homes/Gropius%20House
For Regional Information, Restaurants & Attractions: merrimackvalley.org