Tag Archive
activity
art
artist
Canada
children
community
contest
country
craft
display
downtown
Drivei-95
drive i-95
drivei95
entertainment
event
family
festival
Florida
food
free
fun
game
historic
History
house
Island
live
local
Museum
music
national
North Carolina
performance
prize
Restaurant
roadtrip
shop
show
tour
travel
travelblogger
USA
vendor
world
The paved walkways of Savannah's scenic Forsyth Park will spring to life at the 37th annual SCAD Sidewalk Arts Festival.
Watch as talented SCAD artists, alumni and high school students create colorful chalk masterpieces and compete for coveted prizes in a tradition that's nearly as old as the university itself.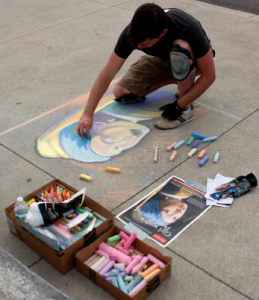 In addition to the sidewalk art, visitors can also see the art of tableaux vivants, or "living pictures" in which actors and models will silently depict a scene as if in a photo. Chalk distribution begins at 10am, drawing at 11am, with judging and results announced in the afternoon.
Who needs technology; discover just how much a simple piece of chalk can inspire.  Be amazed and mesmerized at the colorful chalk designs these artists produce on chalked-up squares along the sidewalks that weave through Forsyth Park.
Families are encouraged to bring their own chalk and let their little ones color on the squares that are not being used as part of the festival.
Free, fun and impressive, go out and be inspired, and maybe even draw a masterpiece of your own.

Location: Forsyth Park, Between Drayton and Whitaker streets, Savannah 31401
Date: Apr 28, 2018
Time: –
Tel: 800-869-7223
scad.edu/sidewalkarts
For Regional Accommodations, Restaurants & Attractions: visitsavannah.com
Nestled among fields of corn and soybeans, this dynamic 65-acre garden is set in the rural Pee Dee region near Lake City, South Carolina. Moore Farms Botanical Garden is the perfect learning environment. They also host classes and professional workshops.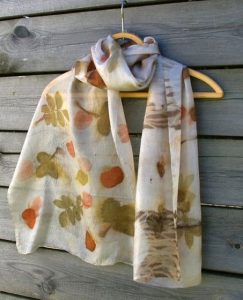 Join Caroline Harper at Moore Farms Botanical Garden on Thursday, September 28, 2017 for an artful day in the garden at a workshop creating Eco Print Scarves.
Eco printing is basically a direct contact printing method, drawing out pigments from plants to make interesting and often surprising marks on protein (silk) fibre. In this class accomplished artist Caroline Harper will show you how to create 2 silk scarves with foraged leaves, flowers, vegetable skins and other objects found from the garden.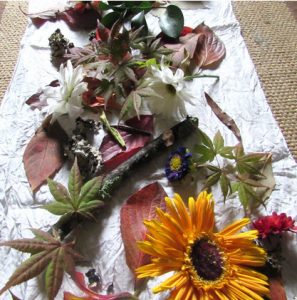 The unique colors and shapes that occur from these materials will make your scarf a one-of-a-kind masterpiece. Silk and organic material will be provided but please bring anything you would like to add to embellish your dazzling scarves. Registration is limited to 20 participants. $60 per person
Location: Moore Farms Botanical Garden, 100 New Zion Road, Lake City, SC 29560
Date: Thurs, Sept 28, 2017
Time: 1:30 pm to 4:30 pm
Tel: 843-210-7582
moorefarmsbg.org
For Regional Accommodations, Restaurants & Attractions: lakecitysc.com/visiting visitflo.com
The Flagler Museum invites you to tumble down the rabbit hole and enjoy all the splendor of their "Mad Hatter's Tea Party".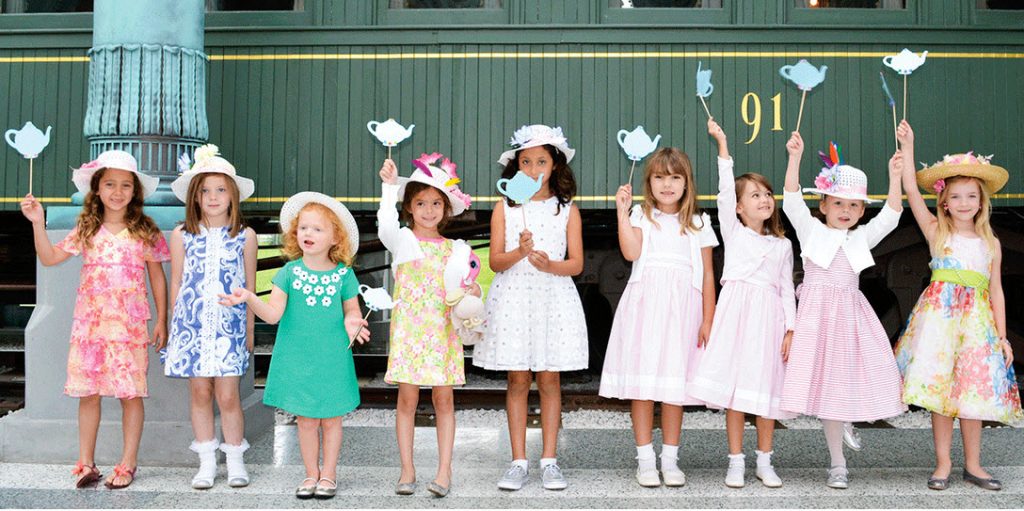 Families are invited to come dressed for Tea on Saturday, March 11th, 2017 at the enchanting ambiance of the Flagler Museum. The morning will commence at 10am with parents and children creating their own festive bonnets and top hats.
Sporting their fashionable masterpieces, parents and children will then be entertained by a  story from "Alice's Adventures in Wonderland" and learn proper table etiquette from the Mad Hatter.
The ending is as divine as the start,  culminating with a Gilded Age style tea lunch in the Museum's Café des Beaux-Arts, designed in the style of a nineteenth-century Beaux Arts railway palace. Families will be delighted with an assortment complete with dainty tea sandwiches, traditional scones, and sweets.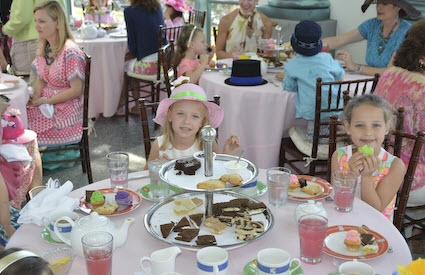 Space is limited, advance purchase is required. To Buy Tickets: flaglermuseum.us/museum-store/mad-hatter-tea-party
For those of you unable to make this charming event, fortunate for you that the Flagler Museum offers an afternoon tea each day, which features an array of delicacies and refreshments reminiscent of the elegance of entertaining during the Gilded Age. Don't miss the chance to treat yourself to a a selection of gourmet tea sandwiches, traditional scones, and sweets complemented by the Flagler Museum's own Whitehall Special Blend™ tea, and served on exquisite Whitehall Collection™ china. Hours: 11:30 – 2:30pm Tues – Sat, 12 – 3 pm on Sun

Photo Courtesy of: © Flagler Museum
Location: One Whitehall Way, Palm Beach, FL 33480
Date: Sat., March 11, 2017
Time: 10am
Tel: 561- 655-2833
flaglermuseum.us
For Regional Accommodations, Restaurants & Attractions: thepalmbeaches.com