Tag Archive
activity
art
artist
Austria
Canada
children
city
CostSaver
display
Drivei-95
drive i-95
entertainment
Europe
event
exhibit
family
festival
Florida
food
France
free
fun
historic
History
landmark
live
local
London
Museum
music
performance
Restaurant
roadtrip
shop
show
sights
sightseeing
tour
tourist
Trafalgar
travel
travelblogger
USA
view
world
Brunswick Rockin' Stewbilee takes place annually at Mary Ross Waterfront Park, recognizing Brunswick, Georgia as the birthplace of the original Brunswick Stew. As the oft-told tale goes, a slave cook named Jimmy Matthews created the concoction in 1828. Nearly two centuries later, the original meat – squirrel – is out and, today, chicken, is in.

Each year, cooking teams from near and far compete to see who has the best stew, in a cook-off where the culinary skills and secret recipes are challenged by amateur and professional chefs, vying for the coveted Peoples' Choice and Judges' Award.
In addition to stew tasting there will be loads of other fun family activities. The day long event begins with the 5k Road Race followed by the Pet Supplies Plus Pooch Parade, Live Entertainment, The Kid's Junior Stewbilee Central Fun Zone, Classic and Antique Car Show, Arts & Crafts displays and of course, sampling of the Best Brunswick Stew in the nation.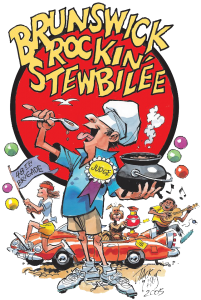 Schedule:
9am – Motor Cycle Ride
10am – Live Music – Pier Pressure
10:15am – Pooch Parade
12:15pm – Live Music – 3 Day Weekend
11am – 2pm – Brunswick Rockin' Stew Tasting
Location: Mary Ross Waterfront Park, Bay & Gloucester Street, Brunswick, GA 31520
Date: Sat, Jan 27th, 2018
Time: 9am – 2pm
Tel:  912-996-4593
stewbilee.com
For Regional Accommodations, Restaurants & Attractions: goldenisles.com

Some men are driven by a need for fame. Some men seek glory. Buz has always sought out the perfect barbecue. Not that par-boiled, mass-produced, liquid-smoke injected kind, either. Nothing but real barbecue will do.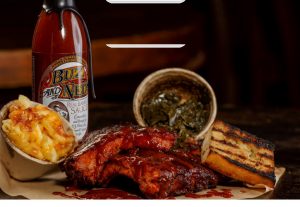 It took a NYC guy to literally work his way thru kitchens in BBQ havens in Texas, Kansas City, Memphis and Lexington KY, and then merge all that expertise with Ned's 150- year old family recipe to perfect the art of the pit and his own scrumptious BBQ.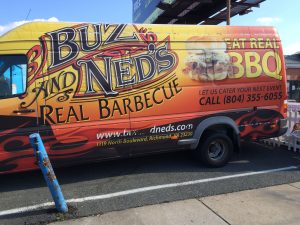 For the past 25 years, his ribs (baby back, spare or beef) have been a hit, there's hearty Brunswick stew (chock full of corn, string beans, carrots, and potatoes), killer chili, Sandra's favorite: beef brisket, and you-could-eat-alone sides of chunky smokey baked beans, cukes & onions, sweet potato fries and, of course, hush puppies. Wash 'em down with root beer and Cheerwine.
On the last Monday of every month Buz and Ned's is featuring Pig Pickin' Mondays  at their 8205 West Broad St. location only. The traditional, down-home, country PIG PICKIN' starts at 6 p.m. until 8 p.m. (or earlier , 'til they run out of pig). It's a first-come, first-serve, all-you-can-eat meal featuring an amazing 100% wood barbecued whole pig cooked slowly using only freshly-cut hickory log, served with Buz and Ned's barbecue sauce on the side. The buffet will also include: hush puppies, freshly shredded cole slaw, sandwich rolls, three bean baked beans, sour cream red skinned potato salad and freshly-brewed iced tea.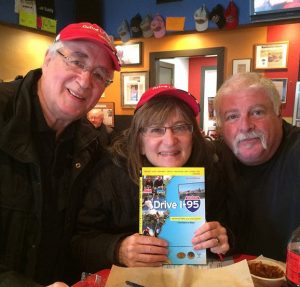 With a whole-hog knowledge of 'cue, meat-eaters will agree that Buz and Ned's Real Barbecue is a Southern authority on smoke. Go on in and eat like a local.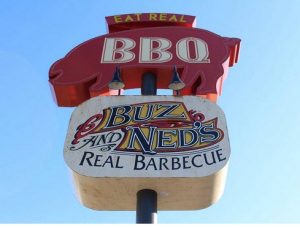 Boulevard Location: 1119 North Blvd., Richmond, VA 23230 (Directions)
Hours: Sun-Thurs: 11am-9pm · Fri-Sat: 11am-10pm
Tel: 804-355-6055
West Broad Street Location: 8205 W. Broad St., Richmond, VA 23294 (Directions)
Hours: Sun-Thurs: 11am-10pm · Fri-Sat: 11am-11pm
Tel: 804-346-4227
buzandneds.com
For Regional Accommodations, Restaurants & Attractions: visitrichmondva.com
You'll find lions and tigers at the Catty Shack Ranch Wildlife Sanctuary. This amazing  non-profit facility is dedicated to the rescue and care of  endangered big cats, providing them a safe, loving, forever home.
Run completely by volunteers, this sanctuary allows you to get an up close and personal with the rescued big cats: lions, tigers, leopards, cougars and bobcats. Learn about their habitat, their personalities and the stories behind why they have found refuge at the sanctuary.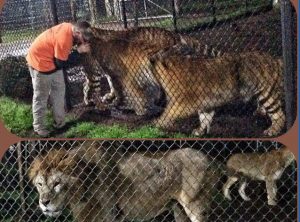 Since their inhabitants are mostly nocturnal (big cats can sleep up to 20 hours a day), you will most likely appreciate the nighttime tour the most.  The resident cats wake up after dark and this is when they are fed.  At 7:30 PM, you will get to watch over 600 pounds of meat distributed throughout the sanctuary. During these tours, be prepared to hear the big cats roar "loudly" – lions can be heard up to five miles away.
Daytime tours and nighttime feeding tours of Catty Shack Ranch are available but only on select days, so you'll need to check the website for the most recent schedule. These tours are the primary source of raising funds with 100% of proceeds going to their residents.
Treat your family to a very unique, informative, exciting experience. Animal lover's will appreciate how well these residents are loved and cared for at this very special retirement home.
Location: The Catty Shack Ranch, 1860 Starratt Rd, Jacksonville, Florida 32226 USA
Dates: open only on select days, please check website
Hours: Daytime Tours 1 – 4 pm, Night Feeding Tours 6 – 8 pm
Tel: 904- 757-3606
cattyshack.org
For Regional Accommodations, Restaurants & Attractions:
visitjacksonville.com
This is how you chop lobster meat to make a tasty lobster roll at the Arichat Fish Market in Cape Breton.
In the eighteenth century at Fortress Louisbourg, Cape Breton, Nova Scotia, the lower class diet included locally prepared bread, spruce beer, meat or fish. Staples like butter, cheese, and rum were imported. Here I dined on pea soup and an apple tart for dessert. They ate with spoons. Gathering for a meal was not only for sustenance but also for news, companionship and games of chance.
Next door to the oldest vegetarian restaurant, Haus Hiltl, Switzerland's very first vegetarian butcher's shop, the Hiltl shop has opened.
On sale are vegetarian and vegan delicatessen products, wines and cooking accessories. At the "butcher's counter", customers can purchase meat substitutes such as tofu, seitan, paneer or soy sausages, as well as Hiltl tartare, the traditional local specialty, Züri-Geschnetzeltes, and home-made cordon bleus.
Even the wines are vegetarian or vegan, so do not contain fish bladders or bone gelatin.
Location: Sihlstrasse 28, 8001 Zürich
Neighborhood: Kreis 1
Tel: 044 227 70 00
www.hiltl.ch