Tag Archive
activity
art
artist
Austria
Canada
children
city
CostSaver
display
Drivei-95
drive i-95
entertainment
Europe
event
exhibit
family
festival
Florida
food
France
free
fun
historic
History
landmark
live
local
London
Museum
music
performance
Restaurant
roadtrip
shop
show
sights
sightseeing
tour
tourist
Trafalgar
travel
travelblogger
USA
view
world
Named among the Top 10 criterium bike races in the country by USA Cycling, the Wilmington Grand Prix will celebrate its 11th anniversary May 19-21, 2017.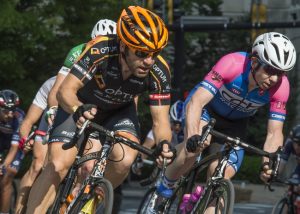 This international cycling event includes a free six-block street festival, a parade, a bucket-list recreational ride through a dozen world-class cultural attractions, sidewalk cafes, live music, demonstrations and a variety of free family rides and attractions.

The action starts Friday night (May 19) with the Monkey Hill Time Trial, a 3.2-mile race against the clock through Wilmington's Brandywine Park. Saturday (May 20) will feature two amateur races in the morning, culminating with the Women's Pro and Men's Pro races in the afternoon. Sunday (May 21) will see the return of the Seventh Annual Governor's Ride and the Sixth Annual Delaware Gran Fondo. Last year's Gran Fondo attracted cyclists from 15 states and three countries by offering them a scenic tour through the Brandywine Valley and some of Delaware's most-prized cultural attractions.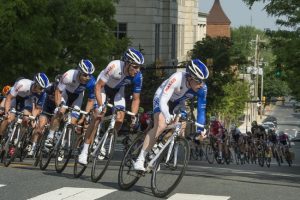 You do not have to be a cycling fan to enjoy Downtown Wilmington's largest outdoor event. Visit website for more information and schedule. Enjoy lunch and watch the races with a table right on the course. This event is held rain or shine.
Location: Downtown Wilmington, 818 Market Street, Wilmington, DE 19801
Dates: May 19-21, 2017
Hours: May 19 – 5 pm—8 pm, May 20 – 11 am —5 pm, May 21 – 8 am —5 pm
Tel: 302-655-6483
wilmgrandprix.com
For Regional Accommodations, Restaurants & Attractions: visitwilmingtonde.com
Parc Safari has something for everyone in your family. It is wayyyy beyond a drive around to see exotic animals, though that is an amazing part of the day. The water park, with its three lagoons (one with a waterfall), tube ride, and especially the new sculpturally beautiful splash pad/slide Lagon des dauphins, can be a whole day in itself. This new area offers up 8 water slides and 60 water games.  Here's a tip: if you go there, keep your eye on the yellow pail of water.
Besides the safari drive, you can walk around three animal areas. We're talking 500 animals, folks, in about 60 different species: elephant, bison, deer, camel, tiger, lion, water buffalo, yak, zebra, hippopotamus, rhinoceros, wildebeest, eland, black bear, monkeys, etc.  You can find great scrabble words as you come across the oryx, addax, gaur and onager.  Learning about the animals is fascinating:  giraffes only sleep 20 min a day, swan couples mate for life,  zebras are black with white stripes  (finally found that out!) and Shaka the lion is a movie star, having appeared in the film "The Aviator" with Leonardo DiCaprio.
There is no way you cannot be wowed by the lion and tiger clear glass tunnels which you walk through and are separated by a mere 3 cm.  from these beautiful beasts. Have you ever gone eye-to-eye with a giraffe? Well you can do that here too.
A lovely part about Parc Safari is that you hardly have to put your hand in your pocket once you pay to get in ($113.86  for a family of 4, or under $100 with a CAA discount). They allow you to bring your own lunch, and have endless amount of picnic tables in the shade, grass, and even a sandy beach.  The staff in the parc actually give you the food to feed the bears or monkeys, etc.  You can bring your own carrots to feed the safari animals – it's so much fun to watch as they chew and crunch right in your face.
If you decide to lunch at Parc Safari, besides your burgers, pizza and hot dogs, you can munch chicken burgers, smoked meat, sausages, waffles, fruit smoothies, poutine (mais oui!) and even grab a beer. It costs about $8-$14 for the restaurant meals and $6-$7 in the cafeteria.

For those who like rides, there are still some retro ones that bring huge smiles (and screams) to both young and old. Where else can you spend a day on all the rides you want, as many times as you want for a measly $3 per person? The few extras in the parc are so minimal: a pony ride is only $4, and one on the camel is $6. The tube ride is a mere $2.  If you want to buy a box of animal food, it's only a tooney.
Especially endearing is the  "custom spray" tilt-a-whirl ride. You do not have to go high tech to make customers happy on a hot day – all you need is a hose. As you get on this ride, a gentleman ask if you would like to get sprayed as you pass him; you can say yes or no, and even ask for a little or a lot. Where else can you select-a-preference-water-factor on a ride?
On a busy day the 45 min safari adventure can take up to 2 hours. This is NOT necessarily a negative. We must learn to slow ourselves down to the pace of nature. If you are inching along, sitting in the comfort of your air-conditioned car, you get to really take the time to watch the animals live and interact.  Babies are being shown what to do by their mommas, bisons are rolling in the dirt to scratch themselves, animals' chests are rising and falling as they take a siesta, and yes they're  peeing and pooing too – still a thrill for the kids. You can feed and even touch some of the species as they come up to visit you at your car window.
And we haven't even gotten to the six stage shows and eight animal feedings or les Filouminous characters who wander around the park giving hugs.  There is so much to do that you can turn this in to a staycation weekend. Look on their site for reasonably priced 1 and 2-day packages, including an overnight in nearby motels or campsites.
Parc Safari is celebrating its 40th Anniversary this year so to celebrate they are having a contest with over $8,000 in prizes. You can win a backyard swing set, a safari package, summer camp at the Cosmodome, and gift certificates and passes. You can go online to fill out the form:  www.clikici.ca/ralleye-safari-2012.php
If you haven't been to Parc Safari since you were a kid, it's time to go back. The best deal is that if you add $20 to your admission price, you get a season passport.  Divide that all up into many days of fun and it is really pennies to enjoy this entertaining gem right at our doorstep.
Location: 280 Rang Roxham, St-Bernard-de-Lacolle, QC, J0J 1V0
Tel: 450 247-2727
Summer Hours: 10-5 for the safari, 10-7 for the parc  (less hours in Spring and Fall)
www.parcsafari.com
The days of headhunting are long past, but an overnight stay with members of the Iban tribe – renowned for their blowpipe prowess and headhunting traditions – offers an enlightening look at their ancient customs and ceremonies.
Adventure Center's 11-day "Headhunters of Borneo" suitable for travelers ages 7 to 70 (and up), offers a peek into the old ways of this once-feared tribe: learning how to best behave with the Iban so as not to offend, visiting with the Headman (an honor and a courtesy), enjoying traditional dances, and dining on traditional foods (no heads) while sitting on the longhouse floor.
Other highlights include the bustling city of Kuching, the coral islands of Tunku Abdul Rahman Park, guided treks through rain forests and nature preserves filled with exotic wildlife, and a cruise down the Kinabatangan River. Prices for the nine departures beginning July 24, 2011 and running through 2012, range from Cdn $2,973 to $3,060 per person, double (children are slightly less), and cover entrance fees, activities, accommodations, most meals, services of a group leader, and transportation, including domestic flights; optional extensions and international air are extra. An optional five-day post-trip in Mount Kinabalu challenges guests to ascend Southeast Asia's highest mountain before spending a day in Kota Kinabalu.
After a day spent exploring the scenic waterfront and cityscape of Kuching, Borneo's largest city, guests travel to Bako National Park for a trek along jungle trails that are home to proboscis monkeys, long tail macaques, wild boars and monitor lizards, among others. A stop at the farmers market in Serian is followed by a longboat ride on the Lemanak River to the longhouse of the welcoming Iban tribe. Travelers have the opportunity to navigate the waterfalls and rolling hills of the Damai Rainforest by sea kayak or on foot before arriving in Sepilok, where visits to the Sukau Rainforest and Orangutan Reserve – one of only three of its kind in the world – offer close-up views of the endangered species. After the Kinabatangan River cruise guests fly to Kota Kinabalu for a final day of snorkeling around the coral islands of Tunku Abdul Rahman Park, visiting the Sabah State Museum or taking a trip to the colorful local markets.
Adventurers on the optional post-trip "Mount Kinabalu Trek Extension" continue their adrenaline-fueled journey as they ascend through rainforest and swirling mist to the summit of Southeast Asia's highest mountain. Rewarded with a panoramic view of the sunrise, they then descend into Kota Kinabalu for a final night of exploration. The five-day trip is priced at Cdn $768 per person, double.
Additional details can be found at http://www.adventurecenter.com/ca/TheAdvTvlCo/fba. Booking information, brochures and reservations, can be obtained from travel agents; Adventure Center's visitor-friendly website, www.adventurecenter.com/ca ; or by phone (866) 338-8735. The company has been around for more than 35 years.