Tag Archive
activity
art
artist
Canada
children
city
community
contest
country
craft
display
downtown
drive i-95
Drivei-95
drivei95
entertainment
event
family
festival
Florida
food
free
fun
game
historic
History
house
Island
live
local
Museum
music
national
North Carolina
performance
prize
Restaurant
roadtrip
shop
show
tour
travel
travelblogger
USA
world
Do you like old cemeteries? Wanna see one after its closed to the public? Are you intrigued by Secret Societies, Old World Rituals, Freemasonry, The New World Order,  Stories of love, murder, bootlegging. root doctors, "The Book" and many other macabre and mysterious subjects that is associated with Savannah and Bonaventure Cemetery?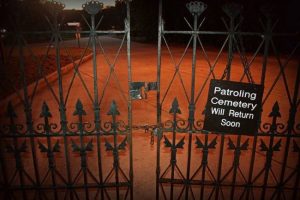 It's that time of year when Bonaventure Cemetery enchantment hours of Twilight & After Dark afford themselves like no other in this exclusive, flashlight story special with Savannah's after hours cemetery tour.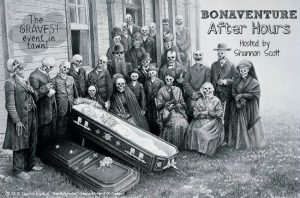 Shannon Scott conducts a 3-hour tour that reveals the hidden to the seeker,  Covering everything from Savannah's role in "The DaVinci Code,"  to a hooch runner for Al Capone, a woman drowned by one man — her hubby put to death for the crime, and the bizarre love story that ended in one murder and one electric chair moment are only the highlights of the mayhem which will  be revealed in the cemetery setting. The Spanish moss, Gothic live oaks and statues staring back come at no extra charge. Why 3 hours? Why not go and find out. Tour includes event poster.
Location: Bonaventure Cemetery, 330 Bonaventure Rd, Savannah, GA 31404
Dates: until  Mar 18, 2018
Hours: 5 – 8 pm
Tel: 912-319-5600
shannonscott.com
For Regional Accommodations, Restaurants & Attractions: visitsavannah.com
Bring the whole flock out to the Center for Wildlife's Owl Prowl; a fun, nature adventurous event and learn a bit about these amazing and mysterious birds of the night.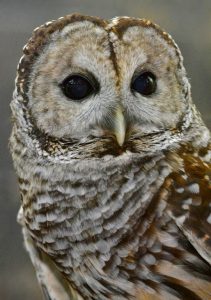 Meet under the education pavilion to learn about native owl species, their ecology,  adaptations, hunting techniques, their amazing powers of sight and hearing, learn how to call owls and meet local representatives up close.
Following the presentation, take a short walk into the surrounding habitat to call for owls and listen for whooo might call back.

Owl prowlers of all ages are welcome, but patience and a quiet atmosphere are crucial for owl prowling. There is a $7 suggested donation per person for this event, and reservations are required. Take the Owl Prowl, it's sure to be a hoot!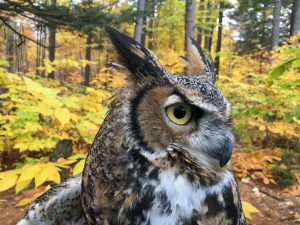 Location: Center for Wildlife, 385 Mountain Rd., Cape Neddick, ME 03902
Date: Fridays, Feb 24, 2017 (also: Mar, 31, Apr, 28, 2017)
Time: 4 -5:30pm
Tel: 207-361-1400
thecenterforwildlife.org
For Regional Accommodations, Restaurants & Attractions:yorkme.org portsmouthchamber.org