Tag Archive
activity
annual
art
artist
Canada
children
city
community
contest
country
craft
display
downtown
Drivei-95
drive i-95
drivei95
entertainment
event
family
festival
Florida
food
free
fun
game
historic
History
house
Island
live
local
Museum
music
national
North Carolina
prize
Restaurant
roadtrip
shop
show
tour
travel
travelblogger
USA
world
Grab your spoons and mark your calendars for Scooper Bowl – all-you-can-eat Ice Cream Festival.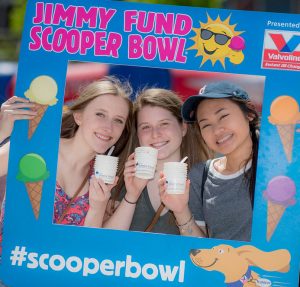 Celebrating its 36th year in 2018, the Scooper Bowl is now a three-day event that dishes out 20 tons of the summer's finest ice cream to more than 40,000 ice cream lovers from across the nation. Enjoy a lot of great entertainment and fun activities at this country's largest all-you-can-eat ice cream festival.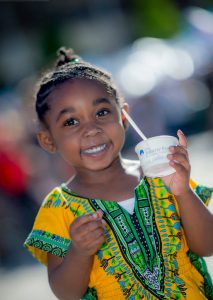 What is most impressive about the ice cream festival is that all ice cream companies donate all the ice cream, labor, scoopers, and products needed to make the event happen each year. Though they are competitors for 51 weeks of the year, during the first week of June they come together to create an event that is now known as the "unofficial start of summer" in New England.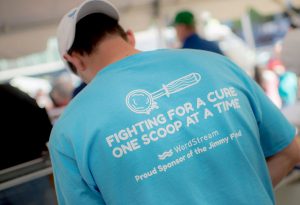 Made possible by the generous contributions of the industry's largest ice cream companies, the Scooper Bowl has raised more than $6.3 million in the past 35 years for cancer research and patient care at the world-renowned Dana-Farber Cancer Institute.
Get Your Tickets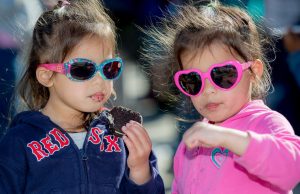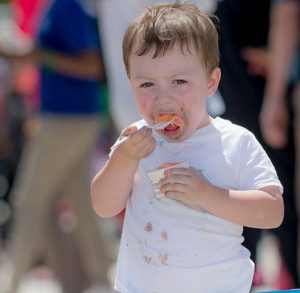 *Pricing will increase at the door – Kids under 3 are free
Whether you're a visitor to the area or professional ice-cream-eater, you play a huge part their our mission to conquer cancer.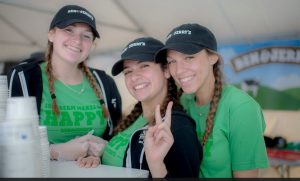 Ice Cream Flavors
Baskin-Robbins
Boston Cream Pie
Cannoli Be With You
OREO® 'n Caramel
Triple Grape Ice
Beckon Ice Cream (formerly Minus the Moo) – Thursday only, lactose-free
Vanilla
Chocolate
Espresso
Sea Salt Chocolate Chip
Mint Chip
Chocolate Candy Crunch
Strawberries & Sweet Cream
Black Raspberry
Confetti
Ben & Jerry's
Gimme Smore™
Caramel Almond Brittle non-dairy
AmeriCone Dream®
Chocolate Shake It™
Breyers
Nautral Vanilla
Oreo® Cookies & Cream
Mint Chip
Edy's
Birthday Cake
Dulce
Rainbow Sherbet
Friendly's
Triple Caramel Peanut Heaven
Hunka Chunka PB Fudge®
Rockin' Poppin'™ Cotton Candy
Cookies 'N Cream
Black Raspberry
Haagen-Dazs
Chocolate Salted Fudge Truffle Non-Dairy
Hood
Hood® New England Creamery Limited Edition Chocolate Churro
Hood® New England Creamery Limited Edition Purple Panda
Hood® Coffee Cookies 'n Cream
Hood® Chocolate Chip Cookie Dough
Lactaid – lactose-free
Lactaid® Cookies 'n Cream
Lactaid® Mint Chocolate Chip
Lactaid® Mocha Almond Chip
Lactaid® Salted Caramel
Rosev Dairy Foods
Coconut
Rum Raisin
Purple Cow
Twisted Sea Turtle
Vice Cream
Afternoon Delight
Bourbon Mash
L'Orange A Trois
Minted
Higher Grounds
Yasso

Stick Bars:

Pistachio Brittle
Fudge Brownie
Coconut Caramel
Chocolate Chip
Chocolate Peanut Butter Chip
Scoops:

Party Animal  Mint Championchip
Rolling in the Dough
Caramel Pretzelmania
Coffee Brownie Break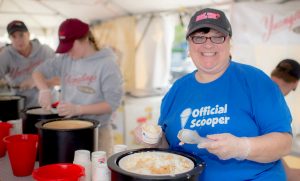 Location: City Hall Plaza, 1 City Hall Square, Boston, MA 02201
Date: June 5 – 7, 2018
Time: Noon – 8pm
scooperbowl.org
For Regional Accommodations, Restaurants & Attractions: bostonusa.com
Established in 1877 part of a vibrant creative community, the RISD Museum's art represents diverse cultures from ancient times to the present. Their newest featured exhibit – From the Loom of a Goddess: Reverberations of Guatemalan Mayan Weaving Costume and Textiles is presently on display.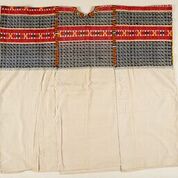 At the heart of Guatemalan Maya culture lies weaving. For more than 2,000 years, Maya women have woven intricate textiles on backstrap looms, and this exhibition celebrates Maya weaving today in southern New England's thriving Guatemalan heritage community. The objects on view include textiles and garments made before 1917 and donated as a collection to the RISD Museum in 1982.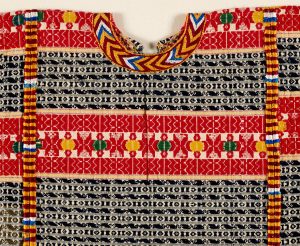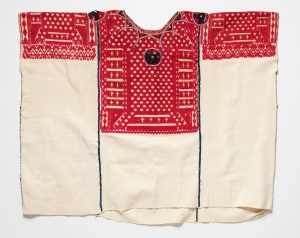 Displayed alongside these historic pieces are new works by Providence artist Sandra Lopez Naz and videos commissioned from local artists that show the resonance of Maya culture within contemporary conversations about activism and artistic production.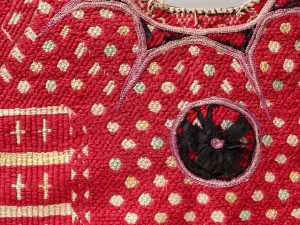 Exhibition Events:
Location: RISD Museum , 20 North Main Street, Providence, RI 02903
Date: until Aug 19, 2018
Hours: Tues–Sun, 10 -5 pm, 3rd Thursday of each month, open until 9 pm
Tel: 401-454-6500
risdmuseum.org
For Regional Accommodations, Restaurants & Attractions: goprovidence.com
The New England Bear, Doll & Folk Art Show is a 1 day event being held on April 8th, 2018 at the Holiday Inn Boston Dedham Htl & Conf Ctr in Dedham, MA.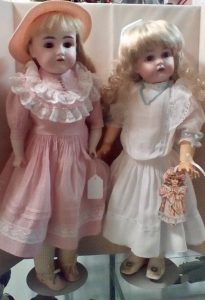 This eclectic and one-of-a-kind display showcases a spectacular selection of dolls, teddy bears and folk art including antique, collectible, fashion, Barbie, reborns & original artist dolls and bears from the 18th century to the 21st century.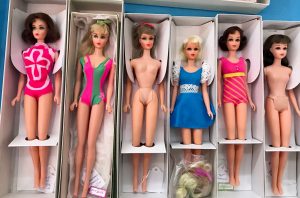 Also featured are a wide range of doll houses and miniatures based creations, plus vintage clothing & linens, furniture and doll parts, toys, American Girl clothing and much more. UFDC information table and door prizes.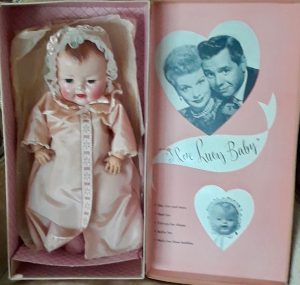 There will also be available identification, valuation, restringing and minor repairs.
Free Parking
Location: Holiday Inn Boston-Dedham, 55 Ariadne Rd, Dedham, MA 02026
Date: Sun, April 8, 2018
Time: 10am – 3pm
Tel: 603-969-1699
collinsgifts.com/events
For Regional Accommodation, Restaurants & Attraction: bostonusa.com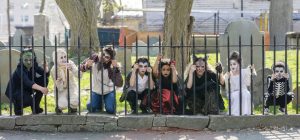 Salem, MA Exit 47 to route 114: Salem is synonymous with Halloween and you are invited to a month long Halloween party. Throughout the entire eerie month of October, Salem offers the ultimate Halloween experience filled with fun, goosebumps worthy
entertainment.
Monsters of all shapes and sizes are welcome. Kicking off with "movie monsters" themed Haunted Happenings Grand Parade on Thursday, Oct 6th, "Wicked Wednesday" family programs, Tales & Tombstones Trolley Tours and so much more.  Hundreds of events for all ages are scheduled during October.
Surrender to the spell of Salem, check out the information below from haunted houses, historic landmarks, hotels and lodging, restaurants and taverns to costume parties, ghost tours, historic tours, events, psychic and tarot readings, witch and magical shops and transportation.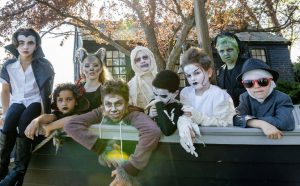 Photo credits: John Andrews Photography

Location: Various
Date: Oct 5 – 31
Tel: 978-744-0004
salemhalloweencity.com
hauntedhappenings.org
For Regional Accommodations, Restaurants & Attractions: merrimackvalley.org
salem.org
The 3rd Annual Mystic Sharkfest will be a 1500 meter swim from Middle Wharf at Mystic Seaport, down the Mystic River and under the famous Bascule drawbridge to finish at Dock A at Seaport Marine next to Red 36 Restaurant.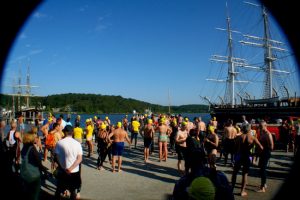 This swim will give you the perfect excuse to visit a classic New England seaport on Long Island Sound. The swim course will take you past the fully restored whaling ship, Charles Morgan and around the Mystic Harbor lighthouse and down river through the picturesque village.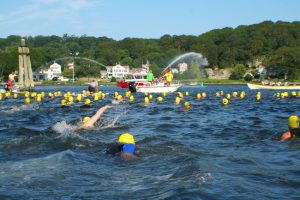 Don't miss the opportunity to explore this small town that is steeped in shipbuilding history.  Mystic Seaport is the nation's leading maritime museum. Its collections and exhibits include over 500 historic watercraft, a major research library, a large gallery of maritime art, a unique diorama displaying the town of Mystic as it was in the 19th century, a ship restoration shipyard, the Treworgy Planetarium, and a re-creation of a 19th-century seafaring village. You will also want to visit the Mystic Aquarium where you can actually pet the sharks…the perfect conclusion to your Sharkfest weekend.
PLEASE NOTE: This swim is not for novices. This event is for experienced open-water swimmers only. You should be able to swim one mile comfortably in a pool in under 40 minutes.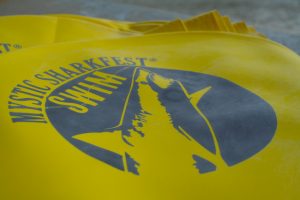 Location:Downtown Mystic, Mystic Seaport, Main Street,  Mystic, CT 06355
Date: Sun, July 16, 2017
Time: 8:30am – 12:00pm
Tel: 415-868-1829
raceroster.com/events/2017/9524/2017-mystic-sharkfest-swim
For Regional Accommodations, Restaurants & Attractions: thisismystic.com
mysticdowntown.org
Celebrate the season at historic Newburyport Spring Festival, a tradition upheld for over 30 years on Memorial Day Weekend.  Enjoy great live music, art, fine crafts, activities for kids, and food from Newburyport's outstanding restaurants at this 2-day FREE festival featuring entertainment for the whole family -rain or shine.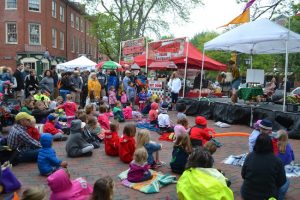 Sunday -Entertainment
10:30am-11:15am in Market Square -Bryson Lang – Comedy Juggler – audiences will see a family-friendly show and an energetic personality performing inventive and clever routines that mix comedy, audience participation, ball spinning, flying sombreros, ball bouncing, fire-juggling, well-crafted timing, huge spinning bouncing rings, giant Beach Balls, improv, and a few surprises.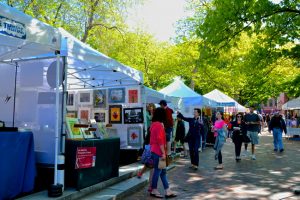 10am, 12pm, and 2pm -Theater in the Open – Flash Mob on Inn Street
Live Music
1pm – 4pm  Live Music in Market Square – 617 Band – Covering your favorite party and dance hits!
11pm, 1pm, 3pm – 30 min sets on Inn Street – Zach Field Drum Studio
Art
"Emerging at Any Age" – A group of Newburyport's finest senior artists from just starting out to artists that have had long careers in art. Gallery will be on Pleasant Street.
Monday Entertainment
Kids Entertainment from 10:30-11:30am in Market Square – Reptile Show
Come and meet some of the friendliest reptiles in New England. Brought to you by Zoo Creatures/New England Reptile, they will teach you about some most impressive animals. From giant snakes to prehistoric lizards, you can learn, touch, hold and hug.
Live Music in Market Square
Eagle in the Attic – Newburyport band performing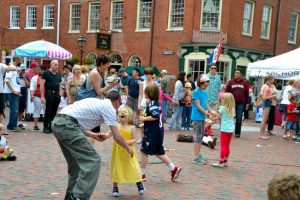 Location: Downtown Newburyport, Market Square, Newburyport, MA 01950
Date: Sun  May 28 – Mon May 29, 2017
Hours: 10am – 5pm
Tel: 978-462-6680
newburyport.com/events-in-newburyport/
For Regional Accommodations, Restaurants & Attractions: newburyportchamber.org
If you're a fan of architecture and design you'll want to check out The Gropius House. Walter Gropius, the founder of the highly influential Bauhaus School and one of the most prominent architects of the 20th century designed this striking home in 1938 after moving from Germany to Massachusetts to teach at Harvard's Graduate School of Design.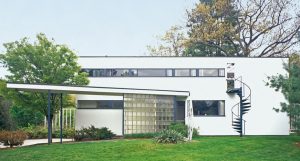 Modest in scale, the house was revolutionary in impact. It combined the traditional elements of New England architecture — wood, brick, and fieldstone, with innovative materials rarely used in domestic settings at that time: glass block, acoustical plaster, and chrome banisters, along with the latest technology in fixtures.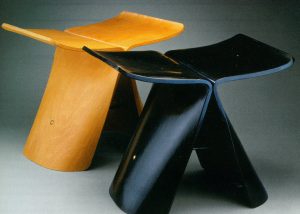 At the Gropius House, Bauhaus ideals remain alive, and throughout Gropius's life, he and his wife Ise continued to add newly designed furnishings that reflected their belief in the marriage of design and industry.  In keeping with Bauhaus philosophy, every aspect of the house and its surrounding landscape was planned for maximum efficiency and simplicity of design.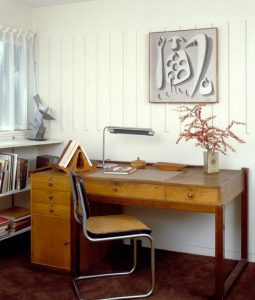 Two years after Mrs. Gropius's death in 1983, the Gropius House opened as a historic house museum. The house contains a significant collection of furniture designed by Marcel Breuer  and fabricated in the Bauhaus workshops. The house also contains works by Eero Saarinen, Joan Miró, and Herbert Bayer that were given as gifts to Walter Gropius. With all the family possessions still in place, the house has an cohesiveness rarely found in house museums.
All images are "Courtesy of Historic New England."
Location: Gropius House. 68 Baker Bridge Road, Lincoln, Mass. 01773
Dates: Sat and Sun, until May 31
Hours: 11 – 4pm, Tours on the hour
Tel: 781-259-8098
historicnewengland.org/historic-properties/homes/Gropius%20House
For Regional Information, Restaurants & Attractions: merrimackvalley.org