Tag Archive
activity
architecture
art
artist
Austria
Canada
children
city
CostSaver
display
downtown
drive i-95
Drivei-95
entertainment
Europe
event
exhibit
family
festival
Florida
food
free
fun
historic
History
landmark
live
local
London
Museum
music
Ontario
roadtrip
shop
show
sights
sightseeing
tour
tourist
Trafalgar
travel
travelblogger
USA
view
world
The first annual Oinktoberfest will be held at the American Legion Grounds in Roanoke Rapids, NC. The gates will open at 2pm and live music starts at 3pm and the live music won't disappoint.
Included in the price of the ticket is the entertainment, which includes four bands playing live for you plus all you can eat of some of the finest BBQ and Sides  served by FoSho from Emporia, VA. Food will include BBQ Pork & Chicken along with the sides and sweet and unsweet tea.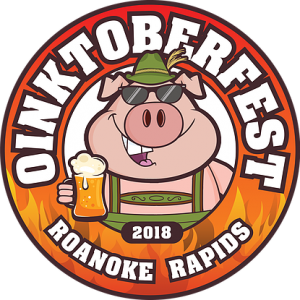 The reason for this event is to help their local Sheriff, Wes Tripp, and his program raise money to buy bicycles benefiting the Kids of Halifax County, NC. This event will also benefit the American Legion and the Veterans Museum of Roanoke Rapids, NC.
Live Music, BBQ, and Good Times – go out and join an afternoon of fun and help out a great cause. Please note: No Tickets Will Be Sold At The Gates and this event has limited tickets, Get Your Tickets Here ...Get Tickets
SCHEDULE OF EVENTS…
3 – 4pm: The 7100 Band (Rock and Country)
4:30 – 5:30pm: Tommy McCoy (Blues)
6 – 7:30pm: Sidewinder Reunion (Rock)
8 – 9:30pm: Colt Ford
Event Will Be Held Rain or Shine.
Location: 717 American Legion Rd , Roanoke Rapids, NC 27870
Date: Sat, Oct 6, 2018
Time: 3pm-9:30pm (Gates open at 2 pm)
Tel: 252-536-3115
oinktoberfestnc.com
For Regional Accommodations, Restaurants & Attractions: visithalifax.com
Hippie Tribe Fest is where the Bohemians roam. Created to bring community together, and to bring out the fun and free spirit in all of us; to create an experience for attendees to enjoy nature, to see incredible works of art, natural products, hand-made, Bohemian and Fair-Trade, amazing creations from local artisans and to enjoy performances by talented musicians.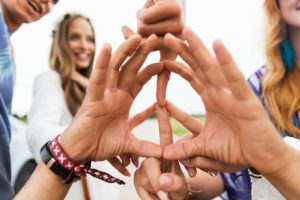 At the main stage, there will be six hours of top notch musical artists and performers. Gifted buskers/solo artists will be performing throughout the festival and at the Feeling Groovy tent. At the Flower Child tent you will find an array of children activities and fun for the whole family.
Throughout the Hippie Tribe festival you can discover some of the most talented body artists including  Henna, Face Painting. One of the highlights featured is a one hour Drum Circle, where drummers, dancers and hoopers are welcome and encouraged to participate, sharing the energy and heartbeat of Mother Earth.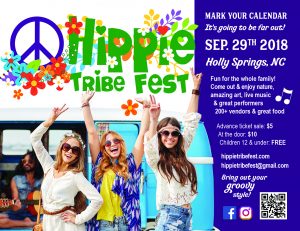 Delicious food available from local food vendors and food trucks. Attendees are encouraged to bring out their Hippie style, folding lawn chairs, blankets, drums and other instruments, as well as an umbrella; this is a rain or shine event. All parking will be on site and FREE.
Advance Entry Tickets $5 ($10 at the door); Children 12 and under – FREE. Tickets Here
Location: Sugg Farm Park at Bass Lake, 2401 Grigsby Ave, Holly Springs, NC 27540
Date: Sat, Sept. 29 2018
Time: Noon – 7pm (rain or shine)
Tel: 919-825-1122
hippietribefest.com
For Regional Accommodations, Restaurants & Attractions: rockymounttravel.com
Bring your little ones to A Fairy Tale Festival & Adventure, a magical and enchanted festival full of characters from all your favorite fairy tales, benefiting the Sandhills Children's Center.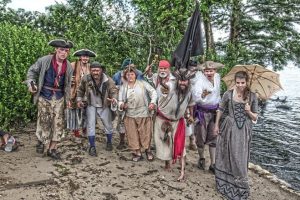 Be ready to spend your day dancing with the trolls, princesses, pirates, fairies, elves and mermaids. Maybe join a treasure hunt with the pirates, unless they make you walk the plank. Go to the Mad Hatter's tea party. There will be horse and carriage rides, hot-air balloon rides, face painting, story telling, tattoos, arts & crafts, food trucks and more.
You can find tickets to additional experiences like the Mad Hatter Tea Party, horse drawn carriage rides and early admission by clicking here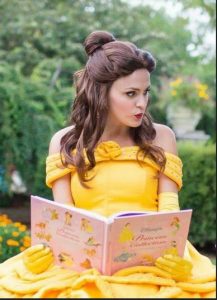 Everyone is encouraged to come dressed in  costumes,  not just the kids but also the kids at heart. Make sure to bring your camera for plenty of magical photo opportunities.
The festival will be fun for the whole family, but especially designed for children 12 years of age and younger. This event will be held rain or shine.  For additional festival information and to purchase admission tickets, you can click here.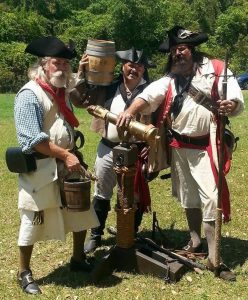 Location: Carolina Horse Park, 2814 Montrose Road, Raeford, NC 28376
Date: Sat, June 23, 2018
Time: 11am – 6pm
IndelibleProductions.net
For Regional Accommodations, Restaurants & Attractions: visitfayettevillenc
Join The Maggie Society on May 5th for Cinco de Barko, a family friendly, dog friendly afternoon of fun, food and music all to support a worthy cause.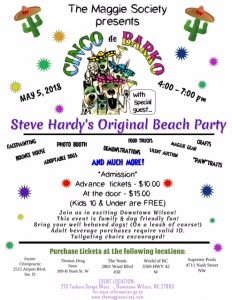 If you're an animal lover, grab a tailgating chair, the kids and the dog's leash and get ready to PAWTY!
Along with the amazing Steve Hardy providing the tunes, food trucks will be on site so make sure to show up hungry. (Valid ID required for adult beverage purchases)
Other event activities include: bounce house, crafts (for children), PAWtraits (for the furry guests), silent auction, demonstrations, photo booth, Maggie Gear and adoptable dogs.
Kids 10 and under Free Admission.
Proceeds will go to: The Maggie SocietyCanine Rescue, Rehabilitation, & Education
Location: 210 Tarboro St. West, Wilson, NC 27893 (The "Grassy Lot")
Date: Sat,  May 5, 2018
Time: 4 – 7pm
themaggiesociety.com/current-events.html
For Regional Accommodations, Restaurants & Attractions: wilson-nc.com
Downtown Smithfield is the place to be on Saturday, May 5th for the much anticipated 34th annual Ham & Yam Festival,  which occupies several blocks and attracts thousands of people.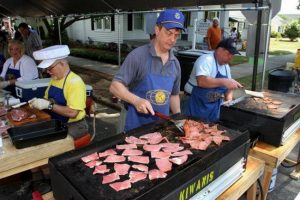 With pig races, inflatables, vendors, entertainment, and ham and yam foods, it's a fun day for the entire family.  Craft and commercial vendors line the streets, food vendors offer a variety of fair foods and menu items featuring country ham and sweet potatoes, and local bands and dance groups perform on the festival's three stages throughout the day.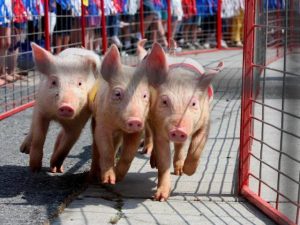 The festival features a barbecue cook-off, rubber duck race, 5k,  a petting zoo and the always popular "What's That Yam Thing?" contest; where children are encouraged to play with their food by turning sweet potatoes into works of art.  As well as the Sweet Potato Pie Eating Contest where 10 participants will eat like pigs, competing to be the fastest person to eat their sweet potato pie without using their hands.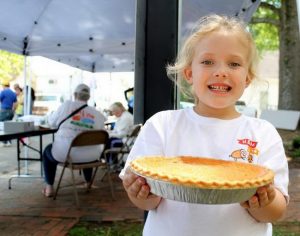 Get to Smithfield and enjoy the Ham & Yam Festival,  packed with delicious homemade ham biscuits, barbeque pork, and sweet potato pie.

Location: Neuse River Amphitheatre, 200 S. Front Street, Smithfield, NC 27577
Date: Sat,  May 5, 2018
Time: 9am – 9pm
Tel: 919-934-0887
hamandyam.com
For Regional Accommodations, Restaurants & Attractions: johnstoncountync.org
It is no coincidence that this unique event is being held in Fayetteville, close to Fort Bragg, one of the largest military bases in the free world.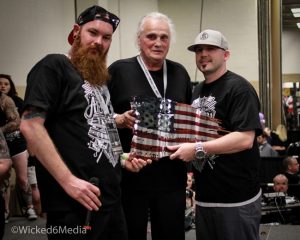 The goal of the All American Tattoo Convention is to give some of the best tattoo artists in the world the opportunity to showcase their talents to some of the bravest heroes in the world, all while raising money to assist soldiers with PTSD, and other combat related injuries, veterans and families of soldiers.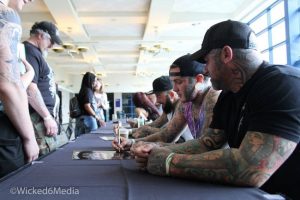 Tattoos and the US armed forces have a history dating back as far as the early 1900's. There are countless inked active duty and war veterans. Tattoos and body art can tell a story that words fail to provide, giving these veterans an outlet to express themselves and show the pride in being a part of something bigger than themselves.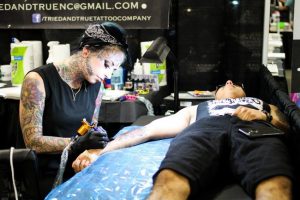 Just a few of the many special events being planned include: Tattoo Contest, All Veteran Parachute Team, Air Born Aerial Performers and Fitness, Emcee Johnny "Awesome" Ivey, Ms. All American Pin-Up Contest and Fayetteville Roller Derby Rogue Rollergirls.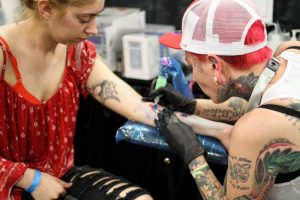 Refer to the website for all artist, vendor and event information.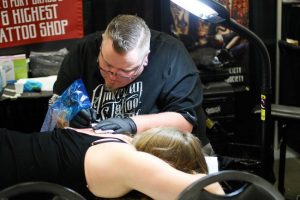 This is just not a Military event, everyone is invited so go out and support our troops while  experiencing all that this three-day convention has to offer. To buy- Tickets
Location: The Crown Complex Expo Center, 131 E. Mountain Dr., Fayetteville, NC 28306
Dates:  April 13-15th, 2018
Times: Fri, Apr 13th, 2pm – 11pm, Sat, Apr 14th, 12pm – 11pm, Sun, Apr 15th, 12pm -8pm
Tel: 910- 850-2566
allamericantattooconvention.com
For Regional Accommodations, Restaurants & Attractions: visitfayettevillenc.com
Rumba on the Lumber 2018, a festival of food, movement, music and the arts, consisting of two days of events in historic downtown Lumberton with over 4000 people in  attendance.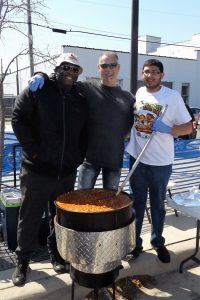 Many wonderful annual events will once again be front and center, including: The Rumba on the Lumber Festival with live music, vendors, Rumba Cross fit Games Exhibition, and the Lumbee River EMC Free Kidzone, 5K, 10K, fun run/walk, 100K ride, 20-Mile adventure ride,  Chili Cookoff and a bicycle rodeo.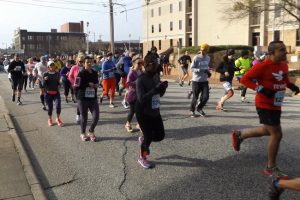 Many festival-goers agree, it's all about the chili. More than two dozen teams bring their most coveted recipes. Teams prepare a minimum of 10 gallons of chili and dole out free samples of their creations. The teams will be competing for prizes including the best tasting, Spiciest Chili, Strangest ingredient and Best chili cooking outfits. Don't miss the fun!
Saturday- Downtown Plaza/ 3rd Street:
Francophiles and Lafayette enthusiasts, this concert is for you.  On Jan. 11, the Fayetteville Symphony will explore the area's heritage with the concert "The French Connection." The first chamber concert of the season at St. John's Episcopal Church will feature the Fayetteville Symphony String Quartet as they perform Ravel's String Quartet, a piece that is a cornerstone composition of French Impressionism.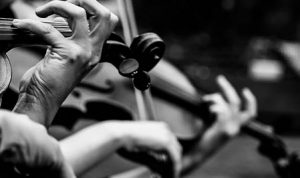 Founded in 1956, the Fayetteville Symphony Orchestra holds the distinction of being the oldest continuously-funded community orchestra in North Carolina. Fifty-one years later, their mission remains: To Educate. To Entertain. To Inspire.
Location: St. John's Episcopal Church, 302 Green Street, Fayetteville, NC 28301
Date: Thurs, Jan 11, 2018
Time: 7:30 – 9:30 pm
Tel: 910-433-4690
www.fayettevillesymphony.org/2017-2018-concerts
For Regional Accommodations, Restaurants & Attractions: visitfayettevillenc.com
The holiday season would not be complete stepping back into the Victorian era in Fayetteville Christmas tradition. Ever wish for a simpler time, when the pace of life wasn't hectic and families still enjoyed spending evenings together? Roll back the clock with Fayetteville for A Dickens Holiday.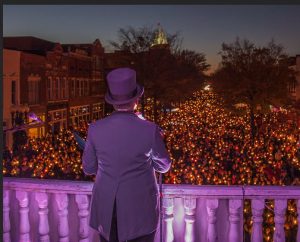 Horse drawn carriages roll up and down Hay Street, carrying shoppers the old fashioned way by merchants, artisans and vendors of all sorts of delightful treats. Joyful children pose with Father Christmas for memory laden pictures. Savor the inviting aroma of cider and gingerbread permeating the chilly air.
Throughout the day, sounds of the season fill the air as carolers and musicians stroll among the crowd. There is Ebenezer Scrooge himself, pursued by the ghost of Jacob Marley. Perhaps you will be greeted by Tiny Tim and his family.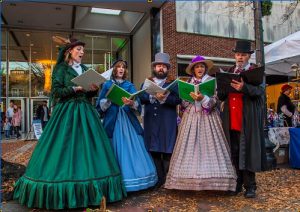 As darkness approaches and the clock reaches 5pm,  join the townspeople for the candlelight procession to the Market House, followed by fireworks. After the fireworks, the festivities continue until 9pm. Enjoy this truly unique experience and create some lasting memories with your loved ones.
Photo Credit: Wick Smith
Location: Historic Downtown Fayetteville, Hay Street – Fayetteville, NC 28301
Date: Fri,  Nov 24, 2017
Time: 1pm – 9pm
Tel: 910-323-1776
theartscouncil.com/dickensmain
For Regional Accommodations, Restaurants & Attractions: visitfayettevillenc.com
Wilson, NC Exit 121: The North Carolina Whirligig Festival is a 2-day hometown annual arts and crafts festival features arts of the region, including the giant Whirligigs created by late local artist, Vollis Simpson. Like the whimsical outsider art, the Wilson Whirligig Festival,  in Historic Downtown Wilson, is a community celebration of people and art in motion.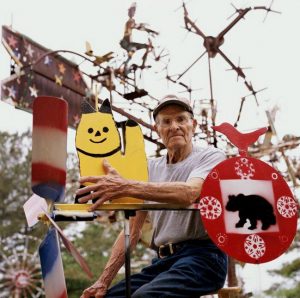 The Vollis Simpson Whirligig Park is hosting their Grand Opening the Thursday before the festival weekend, Nov. 2nd starting at 4 pm.
With Over 200+ vendors, 3 stages of live entertainment, a showcase of local and interactive art,  delicious food, beer gardens, Non-Profit organizations, free Whirli-Kidz Zone, Special events, 5K Whirli-Run, Whirli-Kidz Stage & Choir, Cup Cake Challenge, Photo Contest. New this year is a Ninja Whirligig Warrior Zone where you can meet local American Ninja Warriors, watch them compete and get a chance to test out the course yourself.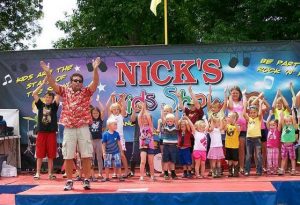 The ever popular cake dive is back, Sun @4pm: witness the festival's messiest event, a "dive" into a large 10 ft x 10 ft anniversary cake for a variety of prizes.
Touch-A-Truck is a fun event for the whole family, allowing children three + an all access pass to explore, climb and touch city of Wilson trucks and emergency response vehicles. Kids can sit in vehicles, honk the horn and talk with the equipment operators. Horn free hours will be offered throughout the day for kids with noise sensitivity.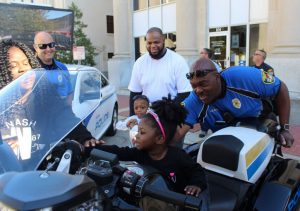 Douglas Street will transform into a space to build, create, and envision. With Brick Scholars, Greenlight, and Imagination Station Science & History Museum. Kids five + will be able to make Lego creations, even a whirligig! Showcase your creation with the onsite photo booth.
It's a colorful 2-day celebration that sparks creativity in the people of Wilson, so get inspired and take part in the community's largest celebration. (rain or shine)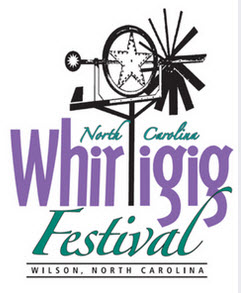 Location: Historic Downtown Wilson,NC 27893
Dates: Nov 4 – 5, 2017
Times:  Sat, Nov 4 -10 am – 5 pm , Sun, Nov 5  noon – 5 pm
Tel: 252-289-9650
whirligigfestivalnc.org
For Regional Accommodations, Restaurants & Attractions: wilson-nc.com