Tag Archive
activity
art
artist
Canada
children
community
contest
country
craft
display
downtown
drive i-95
Drivei-95
drivei95
entertainment
event
family
festival
Florida
food
free
fun
game
historic
History
house
Island
live
local
Museum
music
national
North Carolina
performance
prize
Restaurant
roadtrip
shop
show
tour
travel
travelblogger
USA
vendor
world
Richmond International Film Festival (RIFF) brings more than 150 international cutting edge films to RVA, plus industry panels, Q&As, live musical performances, red carpet awards, and entertainment mixers that usher the spirit of Hollywood into Virginia's  Bowtie Cinemas, various music venues, and the historic Byrd Theater, a venue touted by USA Today as "one of the top 10 places to still see a movie in splendor in the United States."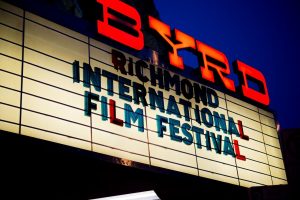 With more than 20 countries represented, the RIFF Official Selection consists of a diverse range of films (features and shorts), music videos, and screenplays across all genres.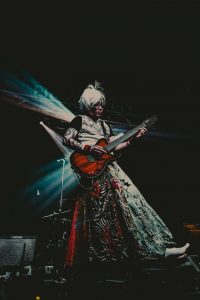 RIFF is known for placing a heavy focus on music each year. The 2018 Festival will again include more than 50 music performances, industry networking events, panels, music business roundtable discussions, industry mixers, and more. On top of providing great entertainment from some of the music industry's hottest talent, RIFF utilizes this area as a platform for filmmakers and musicians to forge new working relationships. Top awards will be given out across a variety of music categories during the annual red carpet awards.
2018 Special guests include: Kate Bosworth, Michael Polish, Danny Glover, Lee Aronsohn, Rene Balcer & Carolyn Hsu-Balcer.
It's a one-of-a-kind festival honoring some of the most singularly entertaining projects on the international film scene.
Location: Various
Date: Mon, Apr 23, 2018 – Sun, Apr 29, 2018
Tel: 804-219-0675
rvafilmfestival.com
For Regional Accommodations, Restaurants & Attractions: visitrichmondva.com
on't miss the 10th Anniversary Military Bowl presented by Northrop Grumman Corporation, benefiting the USO of Metropolitan Washington-Baltimore (USO-Metro), a military support organization. Kick off is on Thursday, Dec. 28 at 1:30 pm at Navy-Marine Corps Memorial Stadium in Annapolis matching a team from the Atlantic Coast Conference (ACC) against an opponent from the American Athletic Conference (AAC) and will be televised nationally on ESPN.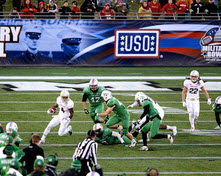 The game day festivities kicks off  at 9:30 am with one of Annapolis' newest traditions: the Military Bowl Parade, featuring The world-famous Budweiser Clydesdales.  They will lead the parade procession – along with Medal of Honor recipients, mascots, and team bands – from City Dock in downtown Annapolis to the Navy-Marine Corps Memorial Stadium as part of the many special events throughout the day.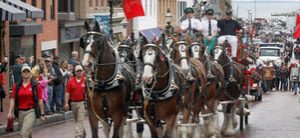 The Official Military Bowl Tailgate kicks off in the Blue Lot on the west side of Navy-Marine Corps Memorial Stadium. Admission to the tailgate is free and will feature music, games, food & beverages from fantastic Annapolis restaurants, and exciting giveaways for the first arrivals. In addition, there's also the 3rd Annual Bud & Burger Battle (held from 10:30 am-12:30 pm) where you can sample some of Annapolis' favorite burgers before voting for your favorite.
Fan Bowl Week in Annapolis:
Wednesday, December 27
Thursday, December 28
For more than 70 years, the USO (United Service Organizations) has been the way for the American people to say thank you to our nation's service men and women and their families.
To purchase tickets: militarybowl.org/tickets/#!
Location: U.S. Navy-Marine Corps Memorial Stadium, 550 Taylor Avenue, Annapolis
Date: Thurs, December 28, 2017
Time: Kick off 1:30 (doors open at 12:00)
Tel: 202-776-2919
militarybowl.org
For Regional Accommodations, Restaurants & Attractions: visitannapolis.org
This city throws a birthday party every year for its famous first citizen, George Washington, who lived here most of his life (when he wasn't off leading a war or being first president of United States). He was born February 22. 1732 in Virginia and Alexandria commemorates with  George Washington-themed events throughout the month each February.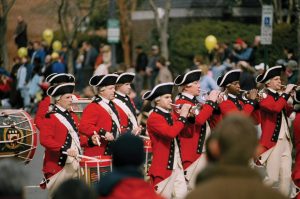 In the spirit of the old cherry tree tale, from now until Feb 11th, Alexandria restaurants are challenged to a very cherry culinary contest. At participating restaurants diners are encouraged to vote for their favorite cherry drinks, starters, entrees and desserts.
(703) 829-6640 For participating restaurants and more info: washingtonbirthday.com/events-1/2017/1/29/cherry-challenge   Photo Credit: Tisara Photography
How about a Walking with Washington Tour. Walk in George Washington's footsteps through his hometown, historic Alexandria. View some of the sites connected to the General, like where he filled his prescriptions or slept overnight. FREE
Begin your journey: Ramsay House Visitors Center, 221 King Street, Alexandria, VA 22314
Dates: Sun. Feb 5, 12, 19, 2017
Time: 2 -3:30pm
washingtonbirthday.com/events-1/2017/2/5/walking-with-washington
Historic Alexandria "Open House" : In honor of the birthday of George Washington admission is FREE to the following sites on Parade Day.
Gadsby's Tavern Museum (134 North Royal Street, Alexandria, Virginia), 11:00 a.m. – 4:00 p.m.
Friendship Firehouse Museum (107 S. Alfred St., Alexandria, Virginia), 10:00 a.m. – 4:00 p.m.
Old Presbyterian Meeting House (323 South Fairfax Street, Alexandria, Virginia), 10:00 a.m. – 4:00 p.m.
The Lyceum (201 S. Washington St., Alexandria, Virginia), 10:00 a.m. – 4:00 p.m.
Carlyle House (121 N. Fairfax St., Alexandria, Virginia), 11:00 a.m. – 4:00 p.m.
Stabler-Leadbeater Apothecary Museum (105-107 S. Fairfax St., Alexandria, Virginia), 11:00 a.m. – 4:00 p.m.
Christ Church (118 N. Washington St., Alexandria, Virginia), 9:00 a.m. – 4:00 p.m
Date: Mon, Feb 20, 2017
Time: 9am – 4pm
washingtonbirthday.com/events-1/2017/2/20/historic-alexandria-open-house
Throughout the weekend, participate in public wreath-layings at the Washingtons' Tomb, see 18th-century dancing demonstrations and character performances, and enjoy birthday cake with "General and Martha Washington." Feb 18 & 19: Included in admission.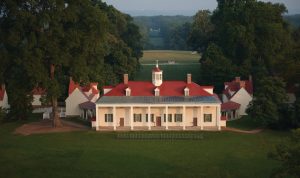 Photo Credit: Mount Vernon

On February 20, see the Official Observance Ceremony of George Washington's Birthday, a special military demonstration, and a musical salute to the first president. The Pioneer Farm will also be open on this day. Admission is FREE
Photo Credit: Mount Vernon

The celebration continues on February 22 as Mount Vernon offers FREE admission on George Washington's actual birthday.
Dates: Feb 18, 19, 20, 22, 2017
Time: 9am – 4pm
mountvernon.org/plan-your-visit/calendar/events/celebrate-washingtons-birthday-on-presidents-day/
For Regional Accommodations, Restaurants & Attractions: visitalexandriava.com
This is no ordinary Bonfire, it's a 3-story community bonfire where Greater Newburyport's residents burn their well-loved Christmas trees, and boy can those babies burn and it gets hot, real hot!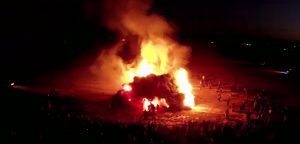 In honor of the original purchase of Newbury, MA in 1701, It's the 6th Annual Christmas Tree Burn Fundraiser/ Old Newbury Bonfire  to benefit the Newbury Volunteer Fire Department. Why not support this community and enjoy the local entertainment with music, games, food and fun at an event that is becoming a Greater Newburyport Winter tradition.
In addition to the bonfire, there will be tours of the 17th century stone and brick manor house at Spencer-Peirce-Little Farm,  and you can participate in a  flashlight treasure hunt and other children's activities. Enjoy great food and drinks from local businesses, roast marshmallows or make S'mores.  At 5 PM there's an  auction to be one of the two official bonfire lighters. Other prizes include a ride to school on a fire truck, cords of wood, local art and other surprise. Admission FREE, food and drinks available for purchase. Parking: $5 at Spencer Peirce Little Farm.