Tag Archive
activity
art
artist
Austria
Canada
children
city
CostSaver
display
Drivei-95
drive i-95
entertainment
Europe
event
exhibit
family
festival
Florida
food
France
free
fun
historic
History
landmark
live
local
London
Museum
music
performance
Restaurant
roadtrip
shop
show
sights
sightseeing
tour
tourist
Trafalgar
travel
travelblogger
USA
view
world
The 2nd annual Clean Water PaddleFEST in Annapolis is to celebrate and bring awareness to clean up efforts in Spa Creek while enjoying a day full of fun.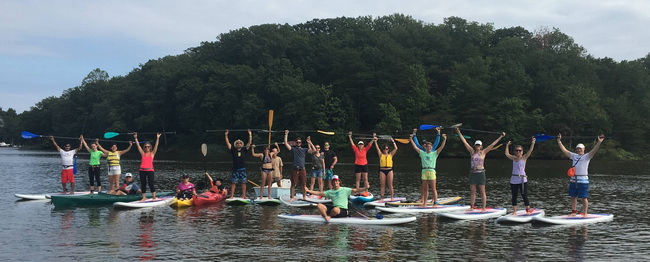 Paddle at your own pace or take a guided on-water tour of Spa Creek. Guided tours available at 2pm. See educational stops along Spa Creek detailing conservation efforts which aim to make it again fishable and swimmable. Afterwards attend the Eco-Fest with informative exhibits from area environment groups with plenty of activities for kids.
All human powered paddlers and vessels are welcome to attend. Bring your own craft or use a stand up paddle board or kayak from Capital SUP. There will be a mass paddle and foot show of support for clean water in Spa Creek at 12 noon, on and in the water around the Spa Creek bridge.
Fun activities and prizes for all ages. Kid and dog friendly. All proceeds benefit Spa Creek Conservancy.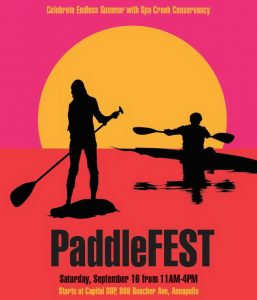 Your ticket includes:
On-water guided or self tour
Food BBQ beverages
Wine and beer
Event tee shirt
Admission to EcoFEST
Dry Bags to first 200 ticket holders
Live Music from 1-3pm
Location:Capital SUP on Spa Creek, 808 Boucher Avenue, Annapolis, MD 21403
Date: Sat, Sept 16, 2017
Time:  11  – 4pm
spacreek.net/index.php/events/special-events
For Regional Accommodations, Restaurants & Attractions: visitannapolis.org
Now in its 18th year, the Rhode Island Chinese Dragon Boat Races & Taiwan Day Festival is an extraordinary event for the whole family to enjoy.  Join the thousands of people who attend each year for exciting competition, family-fun, and a great opportunity to learn more about Chinese culture.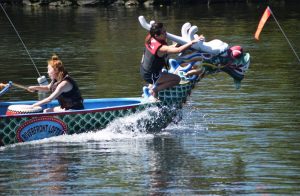 Racers continue to use the fiberglass Taiwanese-style dragon boats gifted to them from the Republic of China (Taiwan)  and incorporate the skill of flag-catching in each race.
The course length is 1,000 feet long up the Pawtucket River, with three boats racing at a time. A unique element to the races is the larger Taiwanese-style dragon boats, wood paddles, and the flag-catching in each race. If the flag is missed a penalty is added to their time.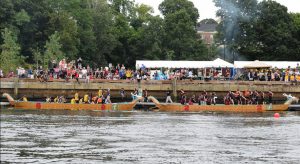 Sanctioned by the Eastern Regional Dragon Boat Association, the RI Chinese Dragon Boat Races consist of two divisions: the Mixed Division, which requires a minimum of 6 female paddlers, and the Open Division that has no gender restrictions.
In addition to the exciting boat races, under the giant tent you will find Taiwan Day festivities with some top notch entertainment including  cultural performances, many art & crafts tables, and the ever-popular dumpling eating contest. The festival also has a great selection of vendors, interactive activities, and food trucks.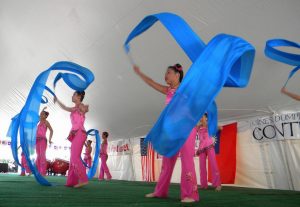 Don't miss the great entertainment throughout the day including: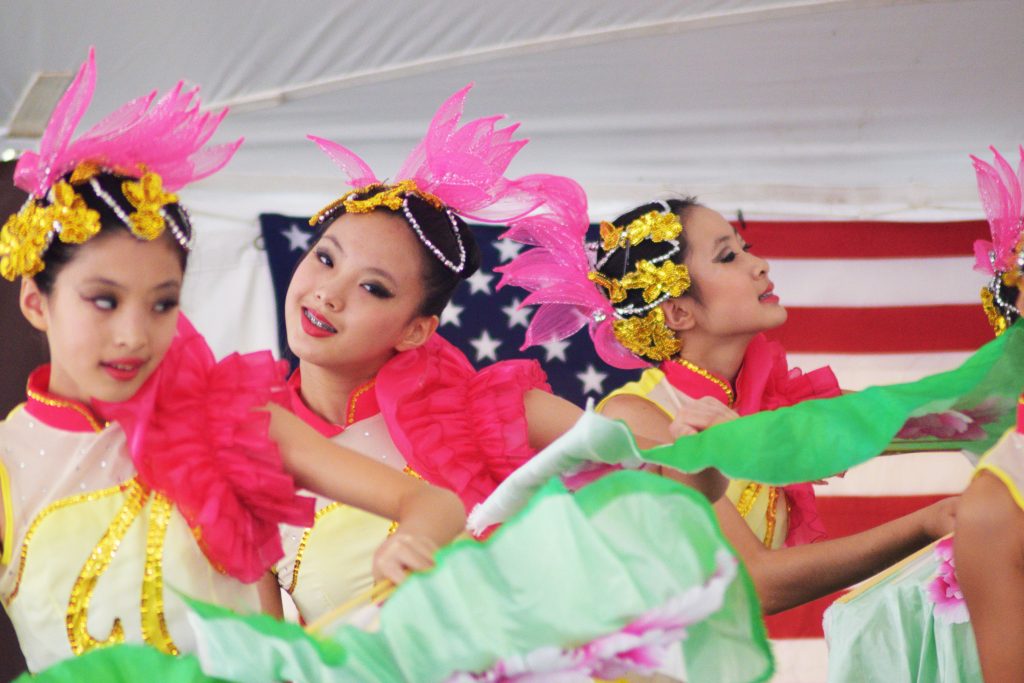 The popular Chinese dumpling eating contest
Taiwanese arts & crafts tables
Lion dancers
Yo-yo performances
Interactive games and activities
A fun (and messy) watermelon eating contest
Food trucks
Vendors
With so much to see and do…the Taiwan Day Festival is truly a great opportunity to witness some wonderful traditional Chinese and Taiwanese entertainment.
Parking and shuttle buses: Parking and shuttles for teams and attendees will be located at the Blackstone Valley Visitor Center's lot, 175 Main Street, Pawtucket, RI. Shuttle buses will start at 7:00 am and run until the awards ceremony has been completed.
Photo credit: James Toomey/Blackstone Valley Tourism Council
Location: Festival Pier, Pawtucket River, Pawtucket, Rhode Island.
Date: Sat, September 9, 2017
Time: 8am – 5pm
Tel: 401-724-2200
dragonboatri.com
For Regional Accommodations, Restaurants & Attractions: tourblackstone.com
Don't miss one of the Lowcountry's signature events, the annual DragonBoat Beaufort Race Day. The exciting dragon boat races will take place Saturday, June 24, 2017 at at Henry C. Chambers Waterfront Park on the river from 8-4.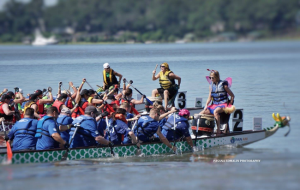 Witness the fierce competition and camaraderie as teams of paddlers race on the Beaufort river to win trophies and raise money for local cancer patients. Among the fun and festivities will be an opening ceremony, three heats of races, the moving Carnation Ceremony for cancer survivors and their families and the closing medal ceremony.
DragonBoat Race Day will include many local businesses, community groups and teams of friends and family racing against each other. The mixed Cancer Survivor Division will be the showcase for the heroes and heroines, honoring the spirit of DragonBoat Race Day.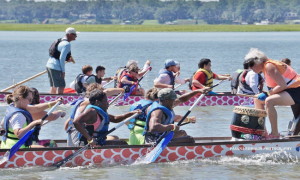 Twenty paddlers sitting side-by-side in a dragon-headed 42 foot-long vessel, paddling furiously to the beat of an emphatic drummer. The goal: physical wellness and psychological well-being through this thrilling, team-oriented support program that even offers opportunities to travel to competitions worldwide.
There will be 35 teams each racing three times. There will be two divisions – Mixed Community and Cancer Survivor teams. All teams race together. Cancer Survivor teams must have at least 8 cancer survivors in the boat during each race. After the first and second heats, teams will be placed in racing categories based upon their time; the third heat will decide the medals. Cancer Survivor placings decided by accumulating the two best times from each team. Gold, Silver and Bronze medals will be awarded for the top three finishers in each racing categories during the Awards Ceremony at the end of the day.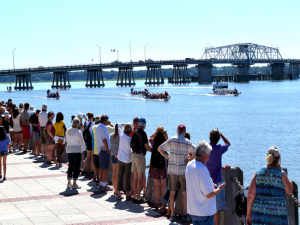 Location: Henry C. Chambers Waterfront Park, downtown on the Beaufort River,  SC
Date: Sat, June 24, 2017
Time: 8am – 4pm
Tel: 843-473-4477
dragonboat-raceday.com
For Regional Accommodations, Restaurants & Attractions: southcarolinalowcountry.com