Tag Archive
activity
art
artist
Canada
children
city
community
contest
country
craft
display
downtown
drive i-95
Drivei-95
drivei95
entertainment
event
family
festival
Florida
food
free
fun
game
historic
History
house
Island
live
local
Museum
music
national
North Carolina
performance
prize
Restaurant
roadtrip
shop
show
tour
travel
travelblogger
USA
world
From starry night skies to mysterious dark energy, the New England Fall Astronomy Festival is your ticket to explore outer space. Learn all about astronomy and space science on September 14th and 15th at the University of New Hampshire Observatory on the Durham campus.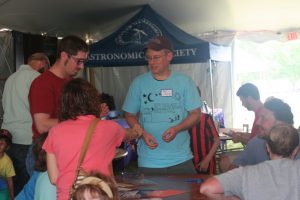 The Festival opens Friday at 7pm with a keynote address by Dr. Fran Bagenal, a planetary physicist who has worked with NASA missions to Pluto and Jupiter. Afterwards, you can  check out the nighttime sky with the University of New Hampshire telescopes and a laser pointer sky tour.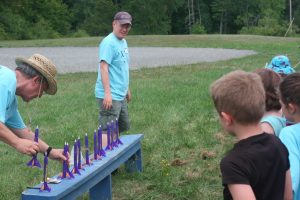 The festival re-opens on Saturday, at 10:30am with a day full of astronomy activities for the entire family. Highlights include: hands-on educational activities for kids and classroom materials for teachers, play AstroGames, explore the history of the Universe, or build and launch your own small rocket. Learn about space weather, exoplanets, and dark energy with guest speakers/workshops throughout the day. Try your luck at the astronomy raffle to win your very own telescope and other cool prizes.
The New England Fall Astronomy Festival is FREE for all ages and open to the public. This event brought to you by the New Hampshire Astronomical Society and the UNH Physics Department.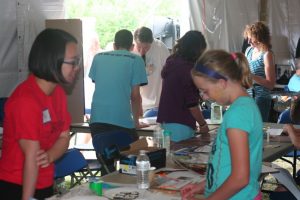 Location: University of New Hampshire Observatory, 9 Spinney Lane, Durham, NH 03823
Date: Sept 14 & 15, 2018
Time: Fri  6:45pm –  Sat,  10:30am -11:45pm
nefaf.com
For Regional Accommodations, Restaurants & Attractions: portsmouthnh.com
Pumpkins have many uses…as jack-o'-lanterns ,  for baking muffins or pies and believe it or not as a projectile at the signature pumpkin-launching event held each year since 1986. The World Championship Punkin Chunkin is where "backyard engineers" test the limits of pumpkin physics,  fueling innovative engineering and science-based ideas all through a three-day festival in Bridgeville, drawing thousands of visitors to the area and is aired on the Discovery Channel every Thanksiving.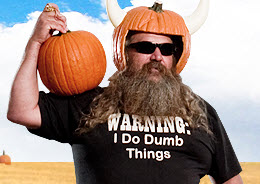 Teams compete in divisions such as air cannon, centrifugal, catapult, human power, trebuchet, theatrical and torsion. The competition is divided into three classes: Adult (18 and older), Youth (11 to 17) and Youth (under age 10).
Each category shoots 1 of their 3 competition shots each day. The firing of machines starts at 8am each day and continues until dusk. There will be a Cookin' contest,  a Punkin Chunkin Pageant, an Outlaw Punkin Chunkin Chili Cookin Competition and  awards ceremony, also local bands will provide live music on stage throughout the 3 days of the festivities.
Location: The Woodlands, 18598 Rd 591, Bridgeville, DE 19933
Date: Nov 4- 6, 2016
Time: Gates open at 7am until dusk
punkinchunkin.com