Tag Archive
activity
art
artist
Austria
Canada
children
city
CostSaver
display
Drivei-95
drive i-95
entertainment
Europe
event
exhibit
family
festival
Florida
food
France
free
fun
historic
History
landmark
live
local
London
Museum
music
performance
Restaurant
roadtrip
shop
show
sights
sightseeing
tour
tourist
Trafalgar
travel
travelblogger
USA
view
world
The 10th Annual Eastern Carolina BBQ Throwdown is a professional cooking competition based on KCBS categories (chicken, pork ribs, pork & beef brisket). Awards include Grand Champion, Reserved Grand Champion, and People's Choice Award. Cash awards, trophies and plaques awarded up to 10th place in each category. There will be 58 opportunities to win.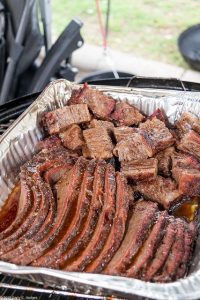 The Friday night Kick Off Party includes a Kick Off Concert featuring Who's Bad- The Ultimate Michael Jackson tribute band  held in downtown Rocky Mount. KCBS representatives will be present and competition judging starts at noon on Saturday, October 14, using the blind judging technique. This is a party you don't want to miss, with plenty of delicious food, beverages, and great entertainment. Bring your lawn chairs or blankets and come have some fun.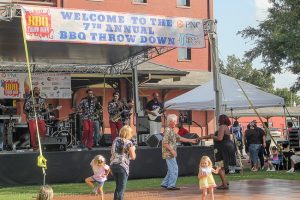 Schedule of Events:

Friday & Saturday, October 13-14, 2017
10th annual Eastern Carolina BBQ Throw Down (Competition)
Includes: People Choice
Friday, October 13th (12pm – 8:30 pm)
BBQ Kick Off Party (Train Station Lawn) 5:00 pm – 8:30 pm
Who's Bad Michael Jackson tribute band 6:30 pm (Train Station Lawn)
Saturday, October 14th (10:00 am – 6 pm)
Food Vendors, Commercial Vendors, Exhibitors, Live Music
Location: 101 Coastline St, Downtown Rocky Mount,NC  27804 – in front of the Helen P. Gay Historic Rocky Mount Train Station
Date & Time: Fri, Oct. 13 – Sat, Oct. 14, 2017
Time: Fri 12 pm – 8 pm, Sat 10 am – 6 pm
Tel: 252-972-1159
downtownrockymount.com/events/eastern-carolina-bbq-throwdown
For Regional Accommodations, Restaurants & Attractions: rockymounttravel.com
Imagine an attic full of personal memorabilia of many submariners, and you get the feel of this homey museum.
The St. Marys Submarine Museum gives visitors a real feel for life aboard a submarine. The museum's 5,000 square feet of exhibition and displays feature real and working shipboard equipment. A ship's control panel, ballast control panel, periscope, and working sonar panels give exciting visuals of the interior of a submarine.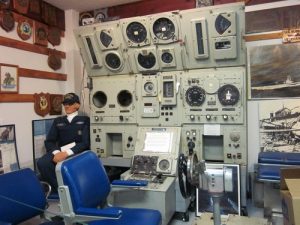 At St. Marys Submarine Museum a wide variety of Submarine artifacts, memorabilia and information are available for viewing. You can see early submarine designs (pig boats) right up to nuclear ones, consoles, a working Type-8 periscope, listings of boats built and lost in WW II and tons of command plaques.
For the truly addicted, submarine movies play all day, and you are invited
to read actual files of each U.S. submarine or support commands. More than 99% of all WWII Patrol Reports and their command history files are here (even previously classified documents); these are not usually seen by the average person or submarine veteran.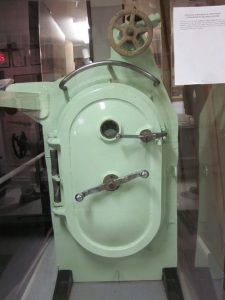 Location: St. Marys Submarine Museum, 102 W. St. Marys St., St. Marys, GA 31558
Hours: Tues-Sat 10am – 5pm, Sun 12pm – 5pm
Tel: 912-882-2782
stmaryssubmuseum.com
For Regional Accommodations, Restaurants & Attractions: visitkingsland.com