Tag Archive
activity
art
artist
Austria
Canada
children
city
CostSaver
display
Drivei-95
drive i-95
entertainment
Europe
event
exhibit
family
festival
Florida
food
France
free
fun
historic
History
landmark
live
local
London
Museum
music
performance
Restaurant
roadtrip
shop
show
sights
sightseeing
tour
tourist
Trafalgar
travel
travelblogger
USA
view
world
The small town of Benson, North Carolina, with a population of around 3500, will swell to approximately 30,000 come September 21-24, 2017 when the 68th Annual Benson Mule Days Celebration, which honors the farmer's best friend, the mule, is

sponsored by the Benson Area Chamber of Commerce.
This festival is filled with family fun and activities for everyone young and old. The weekend is packed with rodeos, a mule pulling contest, arts and crafts, vendors, street dances, carnival rides, camping, parades, bluegrass shows and more.
Friday, visitors can enjoy many events including the Mule Competitions held in the Chamber Park and Arena. They will see mule coon jumping, a mule race, Best of Show and many other events.  If you haven't seen a mule competition this is a must see for the whole family.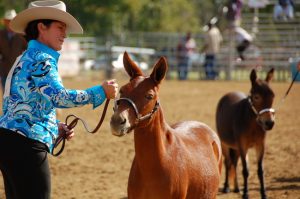 Saturday is a big day at Benson Mule Days as thousands of spectators grapple for a place to sit or stand to observe the one of the biggest parades in North Carolina. Bands, floats, Shriner units, classic cars, antique tractors, unique entries, beauty queens, and hundreds of horses, mules, buggies, wagons make their way down Main Street of Benson beginning at 10am.
There are three rodeos of which the first begins on Friday night followed by a Saturday night and Sunday afternoon performance. A new event this year are Mule Day Dances. After the rodeos on Friday and Saturday nights, kick up your heels at the Chamber Park.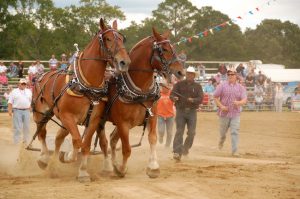 Get a complete schedule of events- here
Location: Various – see schedule
Date: Sept 21-24, 2017
Hours: Various – see schedule
Tel: 919-894-3825
bensonmuledays.com
For Regional Accommodations, Restaurants & Attractions: johnstoncountync.org
What better place to learn a piece of Manassas history than with a Cemetery Tour. Learn about "Important Citizens who Influenced Prince William County History". The Manassas City Cemetery tour is a biographical tour of our predecessors which allows you to discover their contributions to society.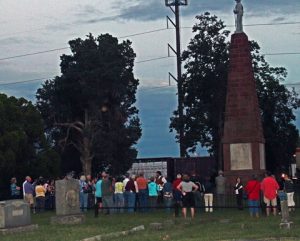 The Ladies Memorial Association of Manassas (later to become the United Daughters of the Confederacy) created the Confederate Cemetery in 1867 on one acre of donated land. The land was given to hold the remains of Confederate soldiers "scattered over the Plains."
Although the Bull Run Ladies Association reburied the remains of soldiers found on the battlefield in the Groveton Cemetery, there were many other remains recovered throughout Manassas. In 1911, the Association placed a bronze statue of a Confederate Soldier "At Rest" on the brownstone monument that had been dedicated in 1889. Legend has it that the soldier faces east to guard against attack from Washington.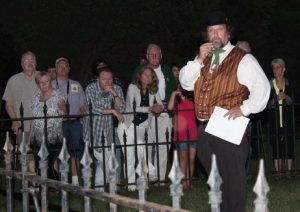 Each year for the cemetery tour a different theme is used. Tragic deaths (murders or accidents), women, cemetery architecture are just a few from the past. This year focuses on County and Community leaders: Sheriffs, politicians, school administrators,… This tour is done with the greatest respect to the cemetery and its "inhabitants".
To purchase tickets visit: manassasechoes.com, or call 703-368-1873
Location: Manassas Confederate Cemetery, 9317 Center St., Manassas, VA 20110
Date: Fri, March 17, 2017
Time: 8pm – 9:30 PM
Tel: 703-257-8265
manassasmuseum.org
For Regional Accommodations, Restaurants & Attractions: manassascity.org