Tag Archive
activity
art
artist
Austria
Canada
children
city
CostSaver
display
Drivei-95
drive i-95
entertainment
Europe
event
exhibit
family
festival
Florida
food
France
free
fun
historic
History
landmark
live
local
London
Museum
music
performance
Restaurant
roadtrip
shop
show
sights
sightseeing
tour
tourist
Trafalgar
travel
travelblogger
USA
view
world
The first annual Oinktoberfest will be held at the American Legion Grounds in Roanoke Rapids, NC. The gates will open at 2pm and live music starts at 3pm and the live music won't disappoint.
Included in the price of the ticket is the entertainment, which includes four bands playing live for you plus all you can eat of some of the finest BBQ and Sides  served by FoSho from Emporia, VA. Food will include BBQ Pork & Chicken along with the sides and sweet and unsweet tea.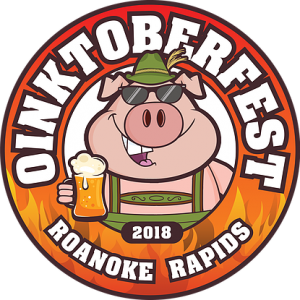 The reason for this event is to help their local Sheriff, Wes Tripp, and his program raise money to buy bicycles benefiting the Kids of Halifax County, NC. This event will also benefit the American Legion and the Veterans Museum of Roanoke Rapids, NC.
Live Music, BBQ, and Good Times – go out and join an afternoon of fun and help out a great cause. Please note: No Tickets Will Be Sold At The Gates and this event has limited tickets, Get Your Tickets Here ...Get Tickets
SCHEDULE OF EVENTS…
3 – 4pm: The 7100 Band (Rock and Country)
4:30 – 5:30pm: Tommy McCoy (Blues)
6 – 7:30pm: Sidewinder Reunion (Rock)
8 – 9:30pm: Colt Ford
Event Will Be Held Rain or Shine.
Location: 717 American Legion Rd , Roanoke Rapids, NC 27870
Date: Sat, Oct 6, 2018
Time: 3pm-9:30pm (Gates open at 2 pm)
Tel: 252-536-3115
oinktoberfestnc.com
For Regional Accommodations, Restaurants & Attractions: visithalifax.com
Downtown Smithfield is the place to be on Saturday, May 5th for the much anticipated 34th annual Ham & Yam Festival,  which occupies several blocks and attracts thousands of people.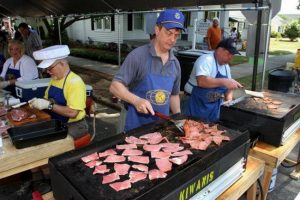 With pig races, inflatables, vendors, entertainment, and ham and yam foods, it's a fun day for the entire family.  Craft and commercial vendors line the streets, food vendors offer a variety of fair foods and menu items featuring country ham and sweet potatoes, and local bands and dance groups perform on the festival's three stages throughout the day.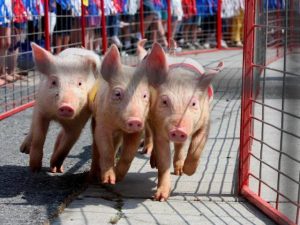 The festival features a barbecue cook-off, rubber duck race, 5k,  a petting zoo and the always popular "What's That Yam Thing?" contest; where children are encouraged to play with their food by turning sweet potatoes into works of art.  As well as the Sweet Potato Pie Eating Contest where 10 participants will eat like pigs, competing to be the fastest person to eat their sweet potato pie without using their hands.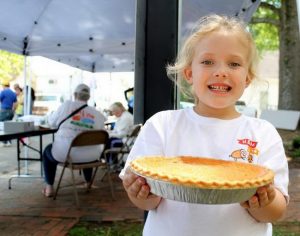 Get to Smithfield and enjoy the Ham & Yam Festival,  packed with delicious homemade ham biscuits, barbeque pork, and sweet potato pie.

Location: Neuse River Amphitheatre, 200 S. Front Street, Smithfield, NC 27577
Date: Sat,  May 5, 2018
Time: 9am – 9pm
Tel: 919-934-0887
hamandyam.com
For Regional Accommodations, Restaurants & Attractions: johnstoncountync.org
The 10th Annual Eastern Carolina BBQ Throwdown is a professional cooking competition based on KCBS categories (chicken, pork ribs, pork & beef brisket). Awards include Grand Champion, Reserved Grand Champion, and People's Choice Award. Cash awards, trophies and plaques awarded up to 10th place in each category. There will be 58 opportunities to win.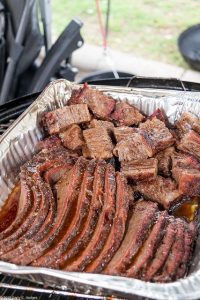 The Friday night Kick Off Party includes a Kick Off Concert featuring Who's Bad- The Ultimate Michael Jackson tribute band  held in downtown Rocky Mount. KCBS representatives will be present and competition judging starts at noon on Saturday, October 14, using the blind judging technique. This is a party you don't want to miss, with plenty of delicious food, beverages, and great entertainment. Bring your lawn chairs or blankets and come have some fun.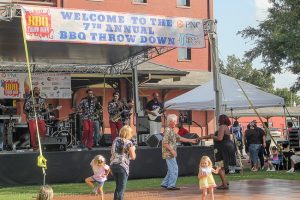 Schedule of Events:

Friday & Saturday, October 13-14, 2017
10th annual Eastern Carolina BBQ Throw Down (Competition)
Includes: People Choice
Friday, October 13th (12pm – 8:30 pm)
BBQ Kick Off Party (Train Station Lawn) 5:00 pm – 8:30 pm
Who's Bad Michael Jackson tribute band 6:30 pm (Train Station Lawn)
Saturday, October 14th (10:00 am – 6 pm)
Food Vendors, Commercial Vendors, Exhibitors, Live Music
Location: 101 Coastline St, Downtown Rocky Mount,NC  27804 – in front of the Helen P. Gay Historic Rocky Mount Train Station
Date & Time: Fri, Oct. 13 – Sat, Oct. 14, 2017
Time: Fri 12 pm – 8 pm, Sat 10 am – 6 pm
Tel: 252-972-1159
downtownrockymount.com/events/eastern-carolina-bbq-throwdown
For Regional Accommodations, Restaurants & Attractions: rockymounttravel.com

What started out as a family get together has turned into a great community event. The  12th annual Uncle Gary's Rock & Rib Fest is a labor of love. Uncle Gary's lost his 3-year-old daughter 14 years ago to cancer and Started this BBQ event in her honor and to benefit the Kids Cancer Foundation.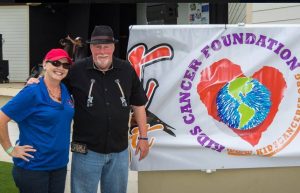 This feel good festival has fun for the whole family including: great live music featuring three live bands throughout the day, dancing, bounce houses, kid's Fun-zone, face painting, balloon artist, playgrounds, grab bags, games and prizes for the kids and adults, raffles, auction, Pet Rescue Puppies petting zone, princesses and super heroes.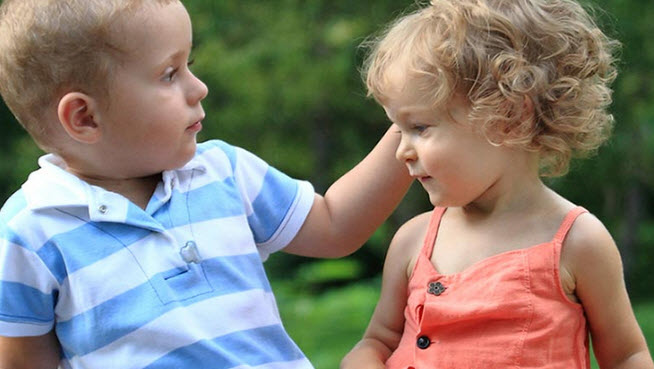 Don't forget the delectable BBQ foods: yummy baby back ribs, smoked pork tenderloins, burgers, chicken, hot dogs, side dishes and cold beverages.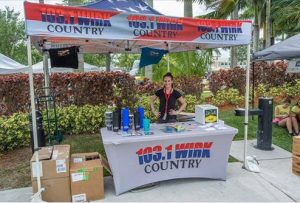 Bring your lawn chairs, blankets, sunblock and kids to this  admission free event that is so much more than just a chance to have fun with the family, eat ribs and barbecue and listen to local bands. All proceeds will be donated to the Royal Palm Beach-based Kids Cancer Foundation.
Location: Wellington Amphitheater. 12100 Forest Hill Blvd., Wellington, FL 33414
Date: Sat, April 1, 2017
Hours: 2 – 9pm
unclegarysrockandribfest.com
For Regional Accommodations, Restaurants & Attractions: palmbeachfl.com
Get ready, bacon lovers because it's the 3rd annual Savannah Bacon Fest, celebrating the awesomeness of bacon, returns to River Street from Sept. 2-3.
Local restaurants will be serving up some mouthwatering bacon creations at their booths all festival long.  Some of the items to look forward to are: candied bacon,  chocolate egg with bacon, bacon popcorn,  bacon brownies, pork belly lollypops, and smoked bacon wrapped jalapenos.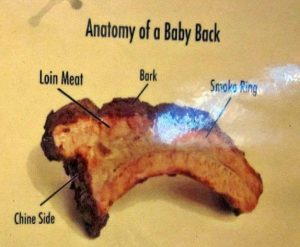 Bacon Lovers unite on Historic River Street. The fest starts on with First Friday fireworks at 9:30 pm.  The pork filled festivities will continue on Saturday with loads of bacon, bacon inspired art and bacon products of every kind, regional artist booths, entertainment and family fun. Admission is Free.
Location: Rousakis Riverfront Plaza, 115 East River Street, Savannah, GA 31401
Date: Sept 02 – 03, 2016
Time: Fri 4-10pm, Sat 10-10pm
Tel: 912-234-0295
riverstreetsavannah.com/event/bacon-fest-2
For Regional Accommodations, Restaurants & Attractions:
visitsavannah.com

Only in Montreal will you find this flavor of potato chips! Montreal Steak Spice is a famous blend of spices that takes steak to a new level, but can also be sprinkled on chicken, pork, hamburgers and now even potato chips. We found this bag at Le Panier, the fabulous gift shop at 300 Bord du Lac (Lakeshore Rd) in Pointe Claire.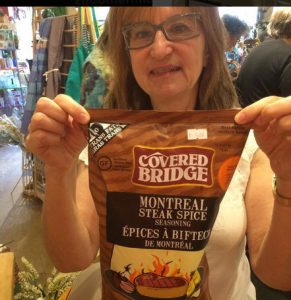 On the Cosmos Tour to Prague, Vienna and Budapest, the first optional excursion was a typical Slavic evening in the well-known U Marčanů restaurant, and included folk music with Bohemian, Moravian and Slovakian singing and dancing, plus gypsy music and dancing. The performers were fabulous at getting the audience involved, and great fun ensued. A musical instrument called a cimbalon was played; it's a large, trapezoidal box with metal strings stretched across, and is played by striking two hammers against the strings.
Here's a short video of the cimbalon in action:
The  3-course meal accompanied by unlimited drinks (wine/ beer/soft drinks) started with my favorite food of the whole trip – halushka , little dumpling bits topped with cheese and  fried bacon (probably called bryndza) which is one of the the Slovak national dishes. Now we know why. The main course was pork on a skewer with delicate Lyonnaise potatoes, green beans and roasted potatoes.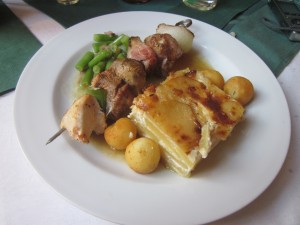 Everyone ate and laughed and enjoyed the evening.
The first included meal in the Cosmos: Prague Vienna Budapest tour was an entree into the hearty meals to come. It started off with a beef broth with thin noodles and small tidbits of beef.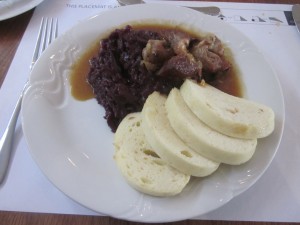 The main course was roasted pork  in a flavorful beer gravy with a side of  red cabbage and bread "dumplings". These were new to most of the travelers. Rather than a round doughy ball which we expected, these were more like slices of rye bread sitting in the gravy – so easy to lap it up.
Dessert was a light tiramisu served in a tumbler. Good start!