Tag Archive
activity
art
artist
Austria
Canada
children
city
CostSaver
display
drive i-95
Drivei-95
entertainment
Europe
event
exhibit
family
festival
Florida
food
France
free
fun
historic
History
landmark
live
local
London
Museum
music
performance
Restaurant
roadtrip
shop
show
sights
sightseeing
tour
tourist
Trafalgar
travel
travelblogger
USA
view
world
Grab your spoons and mark your calendars for Scooper Bowl – all-you-can-eat Ice Cream Festival.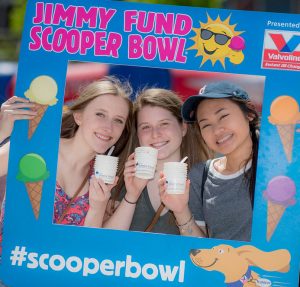 Celebrating its 36th year in 2018, the Scooper Bowl is now a three-day event that dishes out 20 tons of the summer's finest ice cream to more than 40,000 ice cream lovers from across the nation. Enjoy a lot of great entertainment and fun activities at this country's largest all-you-can-eat ice cream festival.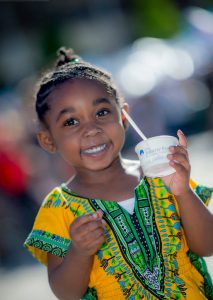 What is most impressive about the ice cream festival is that all ice cream companies donate all the ice cream, labor, scoopers, and products needed to make the event happen each year. Though they are competitors for 51 weeks of the year, during the first week of June they come together to create an event that is now known as the "unofficial start of summer" in New England.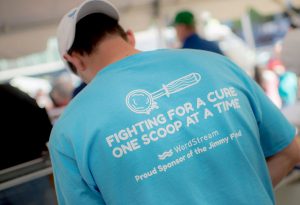 Made possible by the generous contributions of the industry's largest ice cream companies, the Scooper Bowl has raised more than $6.3 million in the past 35 years for cancer research and patient care at the world-renowned Dana-Farber Cancer Institute.
Get Your Tickets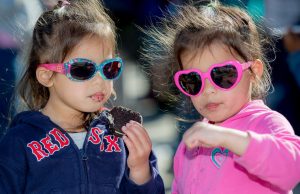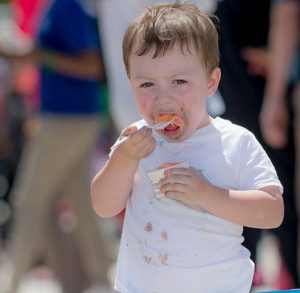 *Pricing will increase at the door – Kids under 3 are free
Whether you're a visitor to the area or professional ice-cream-eater, you play a huge part their our mission to conquer cancer.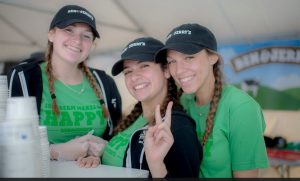 Ice Cream Flavors
Baskin-Robbins
Boston Cream Pie
Cannoli Be With You
OREO® 'n Caramel
Triple Grape Ice
Beckon Ice Cream (formerly Minus the Moo) – Thursday only, lactose-free
Vanilla
Chocolate
Espresso
Sea Salt Chocolate Chip
Mint Chip
Chocolate Candy Crunch
Strawberries & Sweet Cream
Black Raspberry
Confetti
Ben & Jerry's
Gimme Smore™
Caramel Almond Brittle non-dairy
AmeriCone Dream®
Chocolate Shake It™
Breyers
Nautral Vanilla
Oreo® Cookies & Cream
Mint Chip
Edy's
Birthday Cake
Dulce
Rainbow Sherbet
Friendly's
Triple Caramel Peanut Heaven
Hunka Chunka PB Fudge®
Rockin' Poppin'™ Cotton Candy
Cookies 'N Cream
Black Raspberry
Haagen-Dazs
Chocolate Salted Fudge Truffle Non-Dairy
Hood
Hood® New England Creamery Limited Edition Chocolate Churro
Hood® New England Creamery Limited Edition Purple Panda
Hood® Coffee Cookies 'n Cream
Hood® Chocolate Chip Cookie Dough
Lactaid – lactose-free
Lactaid® Cookies 'n Cream
Lactaid® Mint Chocolate Chip
Lactaid® Mocha Almond Chip
Lactaid® Salted Caramel
Rosev Dairy Foods
Coconut
Rum Raisin
Purple Cow
Twisted Sea Turtle
Vice Cream
Afternoon Delight
Bourbon Mash
L'Orange A Trois
Minted
Higher Grounds
Yasso

Stick Bars:

Pistachio Brittle
Fudge Brownie
Coconut Caramel
Chocolate Chip
Chocolate Peanut Butter Chip
Scoops:

Party Animal  Mint Championchip
Rolling in the Dough
Caramel Pretzelmania
Coffee Brownie Break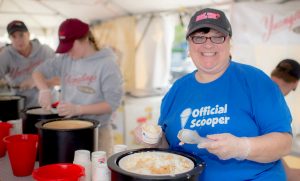 Location: City Hall Plaza, 1 City Hall Square, Boston, MA 02201
Date: June 5 – 7, 2018
Time: Noon – 8pm
scooperbowl.org
For Regional Accommodations, Restaurants & Attractions: bostonusa.com
The word is out pig lovers won't want to miss this one: the  DeLand Bacon and Brew Fest. Who does not like Bacon or Beer, a match made in heaven. There will be approximately 125 food and beverage vendors, variety of live music, and the event will play homage to all things bacon with a wide variety of bacon dishes, along with bacon-related and bacon inspired contests.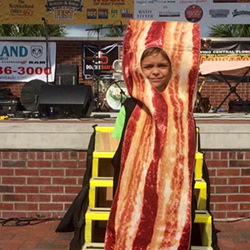 Imagine bacon, craft beer, wineries, and lots of vendors with their products. Indulge in mouth watering bacon-y deliciousness. You could buy bacon or beer jam, bacon-stuffed pretzels, sample bacon cupcakes, and purchase chocolate covered bacon—that's just for starters. Many of the regular market vendors spiked their production line to include bacon in some way, whether in fudge, a cheese dip, or a cinnamon roll—or in one of 14 different varieties of bacon itself. Bacon Eating Contest at 2pm.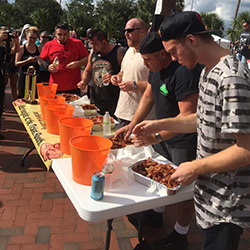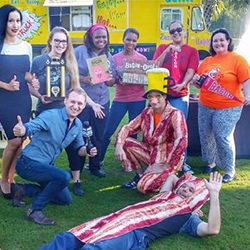 A portion of the proceeds will go to The Neighborhood Center of West Volusia, so bring on the bacon!
Location: Earl Brown Park, 750 S Alabama Ave, DeLand, FL 32724
Date: Sat, Sept 30
Time: 1 – 7pm
Tel: 386-316-2959
baconandbrewfestdeland.com
For Regional Accommodations, Restaurants & Attractions:daytonabeach.com
visitnsbfl.com
The Hotel Bayerischer Hof was opened in 1841 because King Ludwig I wished to have a comfortable place for his guests to stay. (What – no extra rooms in his gi-normous palace?). Today it is still a gorgeous 5-star hotel, but we think the best places are on the roof and in the basement.
Palais Keller, situated in the old salt cellar from the Middle Ages, is an inexpensive but delicious place to dine on traditional Bavarian food. Go down the stone steps to this bustling restaurant with waitresses sporting frilly aprons, carrying big mugs of Lowenbrau beer and wearing big smiles. The folkloric atmosphere only adds to the taste of the veal in cream sauce with spaetzle, potato salad, sauerkraut, bread dumplings, weiswursts and cheese wursts, along with pretzels with mustard.
After you've dined head for the roof, to the Blue Spa Bar & Lounge. Have a drink in the sky and take in the birds-eye view of all of Munich before you.
In 1897 Herrmann Volkhardt bought the hotel, and today Innegrit Volkhardt, the fourth generation, is the General Manager.  It was bombed in WWII; Falk Volkhardt, the son of Hermann  made an amazing discovery under the ruins of the destroyed hotel – the Spiegelsaal (Mirror Hall) had survived almost intact.  In October 1945, this was where he opened the first restaurant in the centre of Munich after the war.