Tag Archive
activity
art
artist
Austria
Canada
children
city
CostSaver
display
Drivei-95
drive i-95
entertainment
Europe
event
exhibit
family
festival
Florida
food
France
free
fun
historic
History
landmark
live
local
London
Museum
music
performance
Restaurant
roadtrip
shop
show
sights
sightseeing
tour
tourist
Trafalgar
travel
travelblogger
USA
view
world
The first annual Oinktoberfest will be held at the American Legion Grounds in Roanoke Rapids, NC. The gates will open at 2pm and live music starts at 3pm and the live music won't disappoint.
Included in the price of the ticket is the entertainment, which includes four bands playing live for you plus all you can eat of some of the finest BBQ and Sides  served by FoSho from Emporia, VA. Food will include BBQ Pork & Chicken along with the sides and sweet and unsweet tea.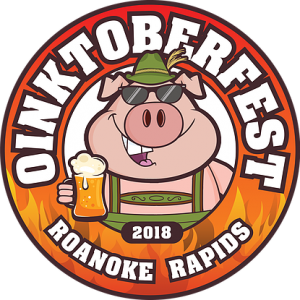 The reason for this event is to help their local Sheriff, Wes Tripp, and his program raise money to buy bicycles benefiting the Kids of Halifax County, NC. This event will also benefit the American Legion and the Veterans Museum of Roanoke Rapids, NC.
Live Music, BBQ, and Good Times – go out and join an afternoon of fun and help out a great cause. Please note: No Tickets Will Be Sold At The Gates and this event has limited tickets, Get Your Tickets Here ...Get Tickets
SCHEDULE OF EVENTS…
3 – 4pm: The 7100 Band (Rock and Country)
4:30 – 5:30pm: Tommy McCoy (Blues)
6 – 7:30pm: Sidewinder Reunion (Rock)
8 – 9:30pm: Colt Ford
Event Will Be Held Rain or Shine.
Location: 717 American Legion Rd , Roanoke Rapids, NC 27870
Date: Sat, Oct 6, 2018
Time: 3pm-9:30pm (Gates open at 2 pm)
Tel: 252-536-3115
oinktoberfestnc.com
For Regional Accommodations, Restaurants & Attractions: visithalifax.com
Whom better to honor than your grandparents? There is a special bond that is shared between grandchildren and their grandparents. National Grandparents Day was declared in 1978 to be celebrated in the US on the first Sunday of September after Labor Day; It was signed into law by President Jimmy Carter.
National Grandparents Day gives grandchildren the opportunity to show love and appreciation to their grandparents. Why not treat them to a special Grandparents Day celebration on the grounds of the glorious Flagler Museum?
The Gilded Age estate was a 75-room winter retreat built in 1902 as a wedding present for Henry Flagler's wife Mary Lily Kenan Flagler  and is open to the public as the Flagler Museum, featuring guided tours, changing exhibits, and special programs.
Family played an important role in the history of the Flagler Museum. The Museum's founder, Jean Flagler Matthews, a granddaughter of Henry Flagler  preserved Whitehall and its collections to honor her grandfather.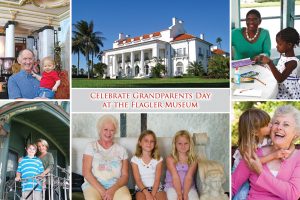 Visit the Flagler Kenan Pavilion to enjoy the family-friendly activities including: Working together to create your family tree, Being interviewed by your grandchildren, helping your grandchildren write a postcard to their family, commemorating the day by making a scrapbook page together having a family photo taken in front of Henry Flagler's Railcar No. 91. all while bonding, sharing, and making timeless memories.
No matter what, the best Grandparents Day activity involves you and your grandparents together, celebrating your family and each other. They play a vital role in families, and this is a day that we can appreciate all the joy and wisdom that grandparents bring to our lives.
Location: Location: The Flagler Museum, One Whitehall Way, Palm Beach, FL 33480
Date: Sun, Sept 9, 2018
Time: 3 – 5pm
Tel: 561-655-2833
flaglermuseum.us
For Regional Accommodations, Restaurants & Attractions: thepalmbeaches.com

Savannah VOICE Festival brings classical vocal excellence to Savannah, with over 25 performances, through a two week celebration of operas, concerts,  food and wine events, and masterclasses during the month of August.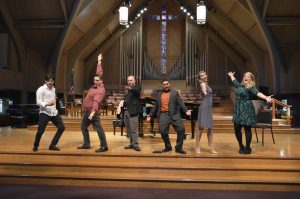 Every year, the Festival is inspired by a theme—2018's is "Stories Great & Small." Offering music from opera, musical theatre and song, this year's highlights include Verdi's La Traviata, Menotti's The Telephone, Humperdinck's Hansel and Gretel and Michael Ching's comedic opera Speed Dating Tonight!
It is a celebration of the classical voice with over 25 performances, including operas, concerts, food and wine events, and masterclasses. Offering music from opera, musical theatre and song, this year's highlights include Verdi's La Traviata, Menotti's The Telephone, Humperdinck's Hansel and Gretel and Michael Ching's comedic opera Speed Dating Tonight!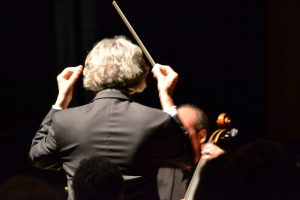 The sixth annual festival, will be staged Aug. 4-26, The Westin Savannah Harbor Resort is the backdrop for many events as well as in and around Savannah in a variety of venues. This will mark the second year of the festival's expansion to three weeks, treating patrons to several extra days of delightful musical offerings.
Through his VOICE Programs, legendary baritone Sherrill Milnes will take attendees on a lighthearted journey through memorable concerts featuring over 100 artists from 15 countries, who will share operatic stories from the past and present, and modern songs of today.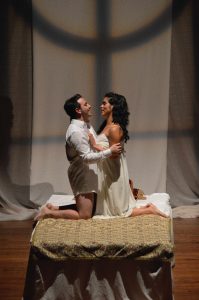 As part of the intensive programs of the Festival Season, opera industry leaders will offer the next generation of artists tools to improve their performance during hour-long mini master class sessions. The free mini master class series provides attendees with the opportunity to meet the faculty members of the VOICExperience Programs while learning more about vocal music, technique and about the "masters" themselves.
This non-stop celebration of the voice will impress the most avid fans and newcomers alike. For the complete 2018 line-up: savannahvoicefestival.org/festival-events

For Free Events: savannahvoicefestival.org/free-events
Location: Various
Dates: Aug 4 – 26, 2018
Times: Various – see schedule
Tel: 855-766-7372
savannahvoicefestival.org
For Regional Accommodations, Restaurants & Attractions: visitsavannah.com
elebrate the 10th anniversary of Kites Against Cancer as the sky above Hampton Beach becomes filled with kites of all colors as friends and neighbors gather to honor and remember loved ones affected by cancer.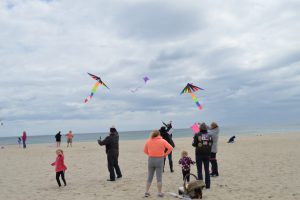 This inspirational family event kicks off with Zumba® at 11:00 a.m., followed by kite flying and decorating, face painting, raffles, refreshments, music and more.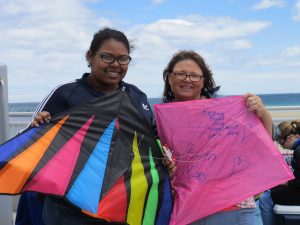 Special kites available the day of the event. Participants are encouraged to decorate or personalize their kites in memory or in honor of a loved one. Kites will fill the sky as a sign of hope and support for those affected by cancer. Event proceeds benefit programs and services at Exeter Hospital's Center for Cancer Care.
Unable to attend?  Show your support with a virtual kite and still be part of this special event. With your $10 donation towards a virtual kite, your loved one will be honored and remembered.  Their name will be added to a large kite, which will be flown during the event.  Click here to purchase a virtual kite.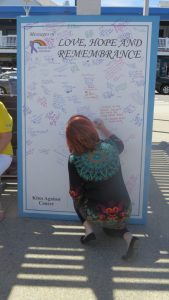 Location: Hampton Beach (at the Oceanfront Pavilion), Hampton, NH 03842
Date: Sun, May 20, 2018
Time: 11-3pm
Tel: 603-580-6668
unitedinwellness.org/events/kites-against-cancer/
For Regional Accommodations, Restaurants & Attractions: portsmouthnh.com
We all know that not all hotels measure-up the same, and there is good reason why the Courtyard Newark at the University of Delaware is the winner of numerous Trip Advisor and Marriott awards for excellence in guest service, as evaluated by direct guest feedback. With over 250 years of hospitality experience on the management team, Bill Sullivan and his award winning crew do an amazing job exceeding your expectations.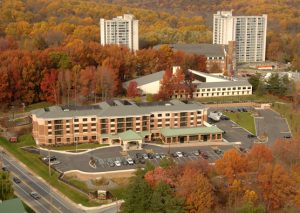 Enjoy modern accommodations, state-of-the-art technology, and impeccable service at the four-story, 126-room Courtyard Newark-University of Delaware. The hotel offers all of the comforts of home for your visit – whether you're in the area for business, or to visit the campus of the University of Delaware, the  hotel places you in the center of the action with easy access to the Daniel S. Frawley Stadium, Market Street Mall, Christiana Mall and the Financial District.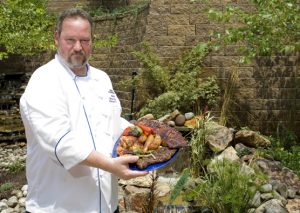 Nestle into the comfortable accommodations in the spacious rooms and suites, equipped with a well-lit work desk and ergonomic chair, free high-speed Wi-Fi, flat-screen HDTVs, mini-fridges, and you will sleep soundly on the comfy pillow-top mattresses.
The hotel works closely with the University Hospitality Program, helping to teach future hoteliers, and has always employed hearing-impaired staff. It's not only disability friendly, it is pet friendly too – including small pet yard outside.
Location: Courtyard Newark: 400 David Hollowell Dr., Newark, DE 19711 (GPS use 200 New London Rd)
Tel: 302-737-0900
udel.edu/hotel
For Regional Restaurants & Accommodations: visitwilmingtonde.com
As you enter the side door of the Surratt House Museum you are walking in the path of John Wilkes Booth the night he killed President Lincoln, since he came here to retrieve a rifle, field glasses and supplies for his run from the law.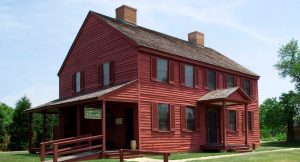 Built in 1852, this was a tavern, an inn, a post office and a polling place. It was a safe house for the Confederate underground. The massive search for Booth led them here to Mary Surratt's house, and as a result she was tried in a military court and convicted of conspiracy to assassinate the President. On July 7, 1865 Mary Surratt was the first woman to be executed by the federal government.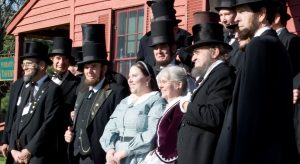 In your visit to this famous house, a docent in 1860's period clothing walks you through the typical middle class home.  History buffs can make reservations for the 12-hour "Escape Route" bus tour. Many of the same roads and houses used by Booth are still in existence and are visited on this excursion which is narrated by nationally-recognized authorities on the Lincoln assassination and John Wilkes Booth's flight.  Tour Dates for 2018: Apr 14, 21, 28 and Sept 8, 15, 22.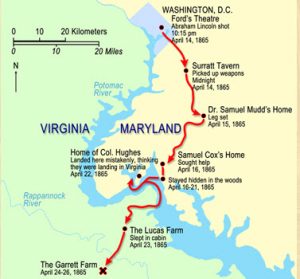 If you're in the Clinton area Sat, Dec 2 – Sun, Dec 10, stop by the Surratt House Museum for their special Christmas program- An Old Fashioned Holiday: Bringing Christmas Past to Christmas Present, celebrating the Christmas of yesteryear amid period decorations, special exhibits and seasonal histories. On the weekend of December 9 and 10, return to enjoy special activities for all ages, cookies, cider, and holiday discounts in the museum's gift shop.
Location: Surratt House Museum, 9118 Brandywine Road, Clinton, MD 20735
Hours: Wed – Fri 11am – 3pm, Sat -Sun 12 – 4pm
The Surratt House Museum is closed from Dec 12th to Jan 17th.
Tel: 301-868-1121
surrattmuseum.org
For Regional Accommodations, Restaurants & Attractions: visitprincegeorgescounty.com
Join the Carroll County Farm Museum for a Chincoteague Pony-themed tea. Program includes: book signing, luncheon and meet a real Chincoteague pony.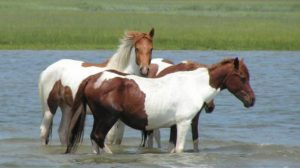 Tea features a boxed lunch with ice cream and lemonade. After tea, learn about the Chincoteague ponies and their wetlands with fun facts, colorful slides and inspirational stories with a presentation given by children's author Lois Syzmanski  on the wild ponies of Chincoteague.
Afterwards, visit with a real Chincoteague Pony and horse trainer, Summer Barrick.
Spots are limited. Reservations by September 15 –  800-654-4645.
Location: Carroll County Farm Museum, 500 S Center St, Westminster, MD 21157
Date: Sat,  Sept 30, 2017
Time: 11 – 1pm
Tel: 800-654-4645
carrollcountyfarmmuseum.org/event/pony-tea/?instance_id=438
For Regional Accommodations, Restaurants & Attractions: carrollcountytourism.org
Don't miss one of the Lowcountry's signature events, the annual DragonBoat Beaufort Race Day. The exciting dragon boat races will take place Saturday, June 24, 2017 at at Henry C. Chambers Waterfront Park on the river from 8-4.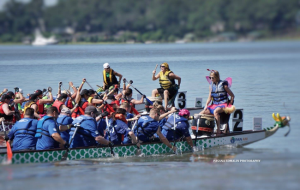 Witness the fierce competition and camaraderie as teams of paddlers race on the Beaufort river to win trophies and raise money for local cancer patients. Among the fun and festivities will be an opening ceremony, three heats of races, the moving Carnation Ceremony for cancer survivors and their families and the closing medal ceremony.
DragonBoat Race Day will include many local businesses, community groups and teams of friends and family racing against each other. The mixed Cancer Survivor Division will be the showcase for the heroes and heroines, honoring the spirit of DragonBoat Race Day.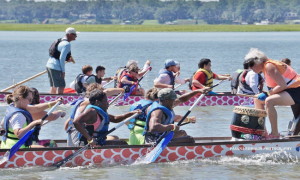 Twenty paddlers sitting side-by-side in a dragon-headed 42 foot-long vessel, paddling furiously to the beat of an emphatic drummer. The goal: physical wellness and psychological well-being through this thrilling, team-oriented support program that even offers opportunities to travel to competitions worldwide.
There will be 35 teams each racing three times. There will be two divisions – Mixed Community and Cancer Survivor teams. All teams race together. Cancer Survivor teams must have at least 8 cancer survivors in the boat during each race. After the first and second heats, teams will be placed in racing categories based upon their time; the third heat will decide the medals. Cancer Survivor placings decided by accumulating the two best times from each team. Gold, Silver and Bronze medals will be awarded for the top three finishers in each racing categories during the Awards Ceremony at the end of the day.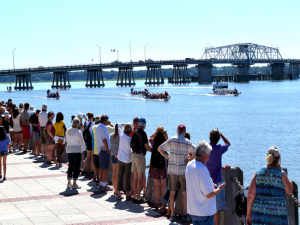 Location: Henry C. Chambers Waterfront Park, downtown on the Beaufort River,  SC
Date: Sat, June 24, 2017
Time: 8am – 4pm
Tel: 843-473-4477
dragonboat-raceday.com
For Regional Accommodations, Restaurants & Attractions: southcarolinalowcountry.com
What do you get when you assemble authors, scientists, and leading innovators alongside outstanding artists? The International Festival of Arts & Ideas – a 15-day festival of performing arts, lectures; dynamic public programs to captivate, entertain, and motivate a diversity of communities.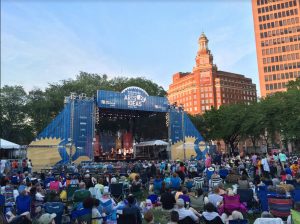 Each June, the Festival takes over the theaters, open spaces, and courtyards of New Haven, Connecticut with performances and dialogues that tickle the senses, engage the mind, and inspire the soul. More than 80% of festival programs are completely free to the public, including events that feature some of the most influential jazz, classical, dance, and theater artists of our time.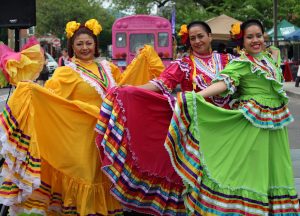 This year will feature an array of world-premiere theater performances, internationally renowned musicians, modern dance, circus theater, weighty discussions on contemporary issues, food and bicycle tours. Be empowered through the rhythms of BLACK GIRL: Linguistic Play, healed through the communal music of (Be)longing, and surprised by international premieres from China, cutting-edge, retro-tech experiences of Manual Cinema, and LEO's gravity defying theatrics.  In addition, more than a dozen new performances and experiences in ALTAR'd Spaces surrounding the New Haven Green, the Big Read, The Wailers and Rusted Root… the line up is bounteous!
Photo Credits:New Haven Green – Judy Sirota, Pop Up Fair – Haven Anderson
Location: Town Green and various venues throughout the city
Downtown New Haven, CT 06510
Dates: June 3- 24, 2017
Hours: Various
Tel: 203-498-1212
artidea.org/festival
For Regional Accommodations, Restaurants & Attractions: visitnewhaven.com
 Four centuries of dollhouses are on display in Concord at The Art & Mystery of the Dollhouse exhibit featuring many of the finest representations in both public and private collections. Admirers young and old will appreciate the chance to step into that intriguing miniature universe at the new presentation at the Concord Museum, on view until Jan. 15.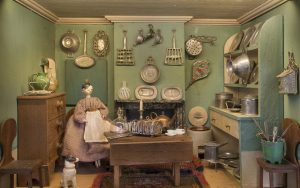 Explore tiny worlds that capture life's detail and the imagination through dollhouses and miniatures from the 17th through early 20th centuries show the evolution of dollhouses from treasures for wealthy adults to colorful playthings for children. This captivating exhibition explores the tiny worlds that capture life's detail and stimulate the imagination.
Highlights include an extremely rare dollhouse from 1695, and an array of 19th- and 20th-century doll homes from The Strong National Museum of Play,  View "room dollhouses" that celebrate interior design history and play with a hands-on Hape dollhouse. There is even a celebrity doll in attendance — Melissa Shakespeare, the doll of children's author and illustrator Tasha Tudor.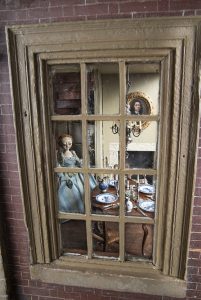 The Concord Museum will be hosting an array of special programs throughout the exhibition months includes a hands-on room box building workshop, story times with dollhouse-inspired crafts and gallery talks led by specialists in the world of miniatures.
Location: Concord Museum, 200 Lexington Road, Concord, MA 01742
Dates: Until  January 15, 2017
Hours: til December Mon–Sat, 9–5pm; Sun., 12–5pm
January Mon–Sat 11–4pm, Sun. 1–4pm                         Tel: 978-369-9763
concordmuseum.org/art-and-mystery-of-the- dollhouse.php
For Regional Accommodations, Restaurants & Attractions:
concordchamberofcommerce.org/visitor-information
Photo Credit: Photos by Gavin Ashworth
picture 1 – Camden House; England, dated 1838; Private Collection: This house includes all its original furnishings, including a copy of T. Goode's miniature edition of The History of England (1837). Camden, now part of London proper, was in 1838 a suburb with housing developed for working people. The Cratchet family of Charles Dickens' Christmas Carol (1843) lived in Camden. The house first came to America in 1964.
picture 2 -Georgian House; England, 1720-1730; Private Collection: This oak dollhouse on stand is in the form of an early Georgian country house. When it was owned by pioneering dollhouse collector Vivien Greene, the house included a clockwork (wind-up) ghost. The ghost intrigued the young Prince Charles when he saw the house in the first (1955) major exhibition on the subject of early dollhouses.