Tag Archive
activity
art
artist
Canada
children
city
community
contest
country
craft
display
downtown
drive i-95
Drivei-95
drivei95
entertainment
event
family
festival
Florida
food
free
fun
game
historic
History
house
Island
live
local
Museum
music
national
North Carolina
performance
prize
Restaurant
roadtrip
shop
show
tour
travel
travelblogger
USA
world
Held on the white sands of Fort Lauderdale Beach Park in a beautiful oceanside setting, Tortuga Music Festival is a 3-day, multi-stage music festival featuring some of the biggest names in country, rock and roots music.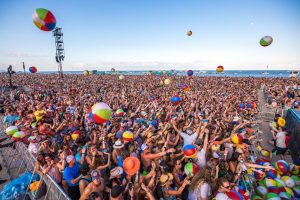 Tortuga Music Festival brings like-minded fans together for an unforgettable beach weekend experience that pairs music with meaning to raise awareness for marine conservation.
The Academy of Country Music named it the Festival of the Year in 2017 when more than 100,000 folks attended, including fans from all 50 states and 22 countries. Friday headliners are Florida Georgia Line, Snoop Dog and Lee Brice. Saturday's biggies are Keith Urban, Dwight Yoakam, Kim Moore and Shaggy. Sunday's featured acts are Eric Church, the Brothers Osborne and Cheap Trick.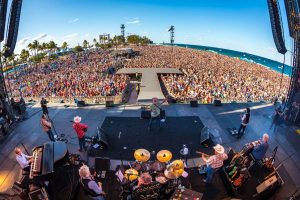 Tortuga Music Festival works hand in hand with the Rock The Ocean Foundation to increase public awareness about the issues impacting the world's oceans and to support scientific research, education, and ocean conservation initiatives.
Over $1,000,000 has been given back to the Conservation Village partners as a direct result of ticket sales and donations from Rock The Ocean's Tortuga Music Festival.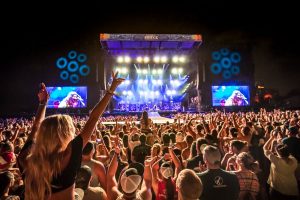 Check out the lineup here, and learn more about ocean conservation and how you can help. All ages welcome,  children 6 and under will receive free general admission.
Single-Day & 3-DAY Passes On Sale click here
Location: Fort Lauderdale Beach, 1100 Seabreeze Blvd. Ft. Lauderdale, FL 33316.
Dates: April 6-8, 2018
Time: 12pm – 10pm daily
Tel: 512-674-9300
tortugamusicfestival.com
For Regional Accommodations, Restaurants & Attractions: sunny.org
The 3rd Annual Mystic Sharkfest will be a 1500 meter swim from Middle Wharf at Mystic Seaport, down the Mystic River and under the famous Bascule drawbridge to finish at Dock A at Seaport Marine next to Red 36 Restaurant.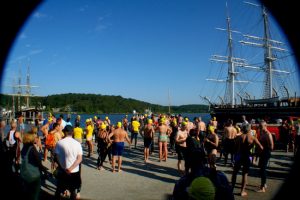 This swim will give you the perfect excuse to visit a classic New England seaport on Long Island Sound. The swim course will take you past the fully restored whaling ship, Charles Morgan and around the Mystic Harbor lighthouse and down river through the picturesque village.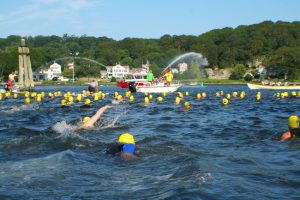 Don't miss the opportunity to explore this small town that is steeped in shipbuilding history.  Mystic Seaport is the nation's leading maritime museum. Its collections and exhibits include over 500 historic watercraft, a major research library, a large gallery of maritime art, a unique diorama displaying the town of Mystic as it was in the 19th century, a ship restoration shipyard, the Treworgy Planetarium, and a re-creation of a 19th-century seafaring village. You will also want to visit the Mystic Aquarium where you can actually pet the sharks…the perfect conclusion to your Sharkfest weekend.
PLEASE NOTE: This swim is not for novices. This event is for experienced open-water swimmers only. You should be able to swim one mile comfortably in a pool in under 40 minutes.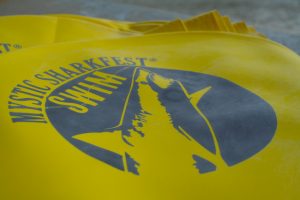 Location:Downtown Mystic, Mystic Seaport, Main Street,  Mystic, CT 06355
Date: Sun, July 16, 2017
Time: 8:30am – 12:00pm
Tel: 415-868-1829
raceroster.com/events/2017/9524/2017-mystic-sharkfest-swim
For Regional Accommodations, Restaurants & Attractions: thisismystic.com
mysticdowntown.org
If you are heading out to Ottawa to enjoy our nation's capitol, leave some time to explore the Canadian Museum of Nature. It's the perfect place for all ages of the family to enjoy themselves. The brainy kids (or adults) can soak up extensive details about nature while the playful gang can pull levers or turn knobs in a deep sea sub,
learn on many touch screens, or even dance around in front of  the endothermy camera checking out their colorful "hotspots".
Everyone is awed by the the 19.8-metre blue whale skeleton in the Water Gallery but keeping going further in. All the way in the back are many interactive games for young and old alike: make believe areas for the wee ones, a board game along a wall,  animal jigsaw puzzles on touch screens, word games, etc.  
Gawk at the dinosaur fossils or walk amongst the fleshed-out dinosaur creatures for photo ops with kids. In the Vale Earth Gallery swoon over the 1200 gorgeous minerals, rocks and meteorites. Our 5 1/2-year-old couldn't get enough of the joystick which controls a huge earth or the button to start the volcano.
Sure there's a full size mammal gallery but the 11, 8 and 5 1/2 year-olds all stayed longer in the small Nature Live space where they oogled the cases of walking stick bugs in different camouflage colors and thicknesses. How many of you have come face to face with a tarantula? Then they listened intently as a docent showed fossils which were indigenous to Ottawa.
If you have time there are two 3D movies, "Prehistoric Planet 3D and Micro-Monsters 3D" (both too scary for the 5 1/2 -year old) but our gang liked the interactive museum more.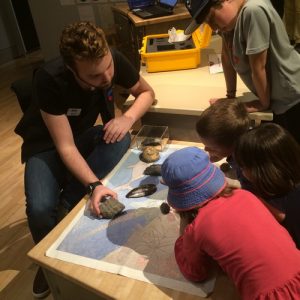 The famous Bird Gallery, with  one of the most extensive collections of Canadian birds in the world re-opened June 1. A special exhibit on now is Ultimate Dinosaurs June 11-September 5 and then upcoming is Reptiles: The Beautiful and the Deadly, October 6-April 2 .
A brand new Arctic Gallery will be unveiled on June 23 which is set to explain how the arctic is changing, including plants, animals and people of the area plus scientific research. Outside, three new ecozones will be shown off on June 17 including a woolly mammoths and an "iceberg".
I'd like to give a thumbs up to the friendly security guards who answered questions informatively and helped to point out nearby bathrooms and water fountains.
Canadian Museum of Nature, a Beaux Arts building, was our first national museum, completed in 1912. Trivia buffs should note that this building  served as home to Canada's House of Commons and Senate following the fire that destroyed the Centre Block of Parliament in 1916.
Location: 240 McLeod St., Ottawa
Phone: 613-364-4021
www.nature.ca