Tag Archive
activity
architecture
art
artist
Austria
Canada
children
city
CostSaver
display
Drivei-95
drive i-95
entertainment
Europe
event
exhibit
family
festival
Florida
food
France
free
fun
historic
History
landmark
live
local
London
Museum
music
photo
roadtrip
shop
show
sights
sightseeing
tour
tourist
Trafalgar
travel
travelblogger
USA
view
world
.
Gustave Eiffel had an apartment in the tower to entertain guests. And you too can be wined and dined there. There are 2 restaurants and then a champagne bar at the top. We totally enjoyed our entire dining and viewing experience at Alain Ducasse's Jules Verne, which garnered one Michelin star. Though a set menu, it allows tourists to experience a "starred" moment in this famous city with less than sky high prices (but still expensive). Starting May 2019, it will be managed by three-star chef  Frédéric Anton. Guess we'll have to go again!
.
Behind Sacre Coeur Cathedral there is a touristy restaurant zone where you can enjoy a typical French meal before getting your spot in front of Sacre Coeur for the sunset. 3-course prix fixe meals are well priced at 16 – 23 euros (around $22-$28US) and are actually pretty tasty. Expect to find classic onion soup, beef Bourguignon, coq au vin, salmon, and apple tart for dessert. Don't order any soda – that's where they get you.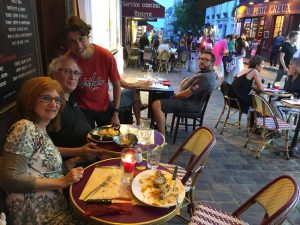 .
Ferries from London to Paris are way beyond what we thought. There are different restaurants, shops, arcade, and quite a number of types of seating including couches, arm chairs, banquettes and this lounger, our favorite. Two people can lie really really comfortably.
The 11th Annual Mystic Garlic Festival features freshly harvested local garlic, garlic infused goodies, music, and activities scattered throughout Olde Mistick Village.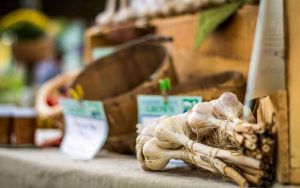 To celebrate the abundant fall harvest, farmers will present an amazing variety of Garlic for sale in addition to fresh produce. More farmers than ever will have honey, jams, preserves, ice cream, baked goods, and syrups.
Besides the proven health benefits of garlic,  there is just something irresistible about the aroma of roasted garlic. Throughout the day and evening, dozens of local restaurants and food service establishments will be serving, for purchase, delicious garlic related foods,  such as garlic fried dough and garlic fries, as well as non-garlic favorites.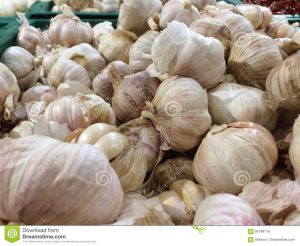 A host of merchants, artisans, authors and artists will line the pathways of Olde Mistick Village displaying their foods, crafts, gifts, and talents. Along with over 45 vendors, you will find Olde Mistick Village merchants offering garlic related activities or products at their stores.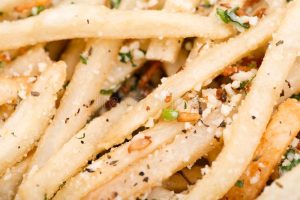 Don't miss the live birds of prey, reptile show, and martial arts demonstration.
So, you bring the mints and Olde Mistick Village will supply the flavor.  A great weekend of music, food, and family fun. Stroller friendly, Free entry and Free parking.
Location: Olde Mistick Village, 27 Coogan Blvd., Mystic, CT 06355
Date: Sept 15 – 16, 2018
Time: Sat 11am – 7pm, Sun 11am – 6pm
Tel: 860 -536-4941
oldemistickvillage.com
For Regional Accommodations, Restaurants & Attractions: thisismystic.com
It's the inaugural Mystic River Day, a day celebrating the Mystic River Community.
Festivities include: children's activities and games on the Mystic River Park green, discover Mystic River history,  many local non-profits, animal encounters, meet the Mystic Mermaid in the park – photo op, Sharkfest Swim, Kayak and SUP races down the Mystic River.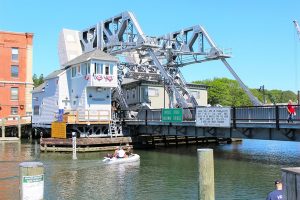 Cheer on the Mystic Sharkfest Swimmers from  8:30 am – 11:30 am, on their 1500 meter swim from Middle Wharf at Mystic Seaport, down the Mystic River, under the famous Bascule drawbridge, finishing at Dock A at Seaport Marine.
This swim will give you the perfect excuse to visit a classic New England seaport on Long Island Sound. The swim course will take you past the fully restored whaling ship, Charles Morgan and around the Mystic Harbor lighthouse and down river through the picturesque village that is steeped in shipbuilding history.
Participating downtown shops, restaurants, and bars will offer specials, discounts and extended happy hours throughout the day.
Location:Mystic River Park, Cottrell Street, Mystic, 06355
Date: Sun, July 8, 2018
Time: 9am – 2:30pm
Tel: 860-572-9578
thisismystic.com/event/mystic-river-day
For Regional Accommodations, Restaurants & Attractions: mysticchamber.org
on't miss the 10th Anniversary Military Bowl presented by Northrop Grumman Corporation, benefiting the USO of Metropolitan Washington-Baltimore (USO-Metro), a military support organization. Kick off is on Thursday, Dec. 28 at 1:30 pm at Navy-Marine Corps Memorial Stadium in Annapolis matching a team from the Atlantic Coast Conference (ACC) against an opponent from the American Athletic Conference (AAC) and will be televised nationally on ESPN.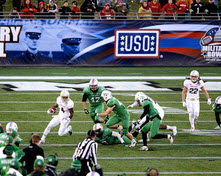 The game day festivities kicks off  at 9:30 am with one of Annapolis' newest traditions: the Military Bowl Parade, featuring The world-famous Budweiser Clydesdales.  They will lead the parade procession – along with Medal of Honor recipients, mascots, and team bands – from City Dock in downtown Annapolis to the Navy-Marine Corps Memorial Stadium as part of the many special events throughout the day.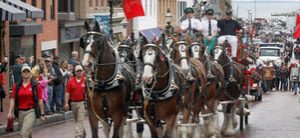 The Official Military Bowl Tailgate kicks off in the Blue Lot on the west side of Navy-Marine Corps Memorial Stadium. Admission to the tailgate is free and will feature music, games, food & beverages from fantastic Annapolis restaurants, and exciting giveaways for the first arrivals. In addition, there's also the 3rd Annual Bud & Burger Battle (held from 10:30 am-12:30 pm) where you can sample some of Annapolis' favorite burgers before voting for your favorite.
Fan Bowl Week in Annapolis:
Wednesday, December 27
Thursday, December 28
For more than 70 years, the USO (United Service Organizations) has been the way for the American people to say thank you to our nation's service men and women and their families.
To purchase tickets: militarybowl.org/tickets/#!
Location: U.S. Navy-Marine Corps Memorial Stadium, 550 Taylor Avenue, Annapolis
Date: Thurs, December 28, 2017
Time: Kick off 1:30 (doors open at 12:00)
Tel: 202-776-2919
militarybowl.org
For Regional Accommodations, Restaurants & Attractions: visitannapolis.org
College students know pizza; a staple for them while living on or off campus. Over the years, this landmark for pizza in Maine, Pat's Pizza,  has become a favorite of University of Maine students offering delicious and affordable pizzas that won't disappoint. In fact, with deep roots in the community, it has been said that an education at the University is not complete without a Pat's Pizza.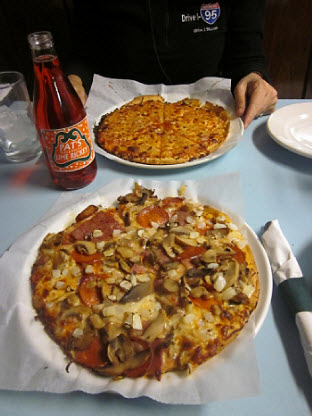 Opened in 1931, and still churning out 700 pizzas a night, this 2nd generation family business (now with 19 locations) is famous in Maine. Step into over 50 years of history with this old time pizzeria, at their original location, with its original Formica counters and slate foot rests.
The thin, soft, light crust melts in your mouth, and the toppings are put on evenly so that there's a taste in every bite. Made with freshest ingredients, 35 toppings like: specially made pepperoni, pine nuts, hot dog, kielbasa, zesty olives or eggplant, there is a pizza just for you! They even make gluten-free pizzas or double -dough pizzas.
The Pat's Combo is the most popular pizza with pepperoni, mushrooms, and Cotto salami on it. Not to mention the mouth-watering calzones, spaghetti and meatballs, sub sandwiches, wraps, salads and a Maine favorite red skin hot dogs too. Wash it down with Pat's own brand of sodas: strawberry, root beer, orange, grape, cream or Stan and Sandra's favorite – raspberry Lime Rickey, or try the local Moxie brand, made in Maine.
Buon appetito!
Location: 11 Mill Street, Orono, ME 04473
Hours: Mon-Fri 7am – 12am, Sat-Sun 7am – 1am
Tel: 207-866-2111
patspizzaorono.com/
For Regional Accommodations, Restaurants & Attractions: visitbangormaine.com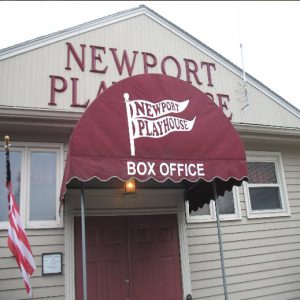 Looking for a great night out while you are on route…this dinner theatre will fit the bill. At Newport Playhouse and Cabaret Restaurant you can enjoy a great buffet, an entertaining play and a fun-filled cabaret all under the same roof. The air conditioned, handicap accessible theatre is conveniently located at the foot of the Newport Bridge and has plenty of parking.
Their expansive buffet does not skimp on quality or selection. Feast on a large variety of hot and cold foods, main entrees, side dishes, beverages and homemade desserts and everything is prepared on the premises.  Alcohol is available table-side or at the bar.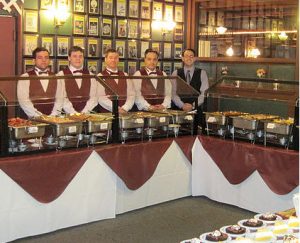 After dinner stroll into the theater, where you have reserved seating,  for a delightful comedy. After the play, return to the dining room for a cabaret filled with songs and laughter.
Now Playing: The Crazy Time – A laugh-filled look at the joys and perils of May/December romances. Miles has left his wife Kate for a younger woman whose youthful lifestyle is both exciting and exhausting. Kate has found a way to deal with her loss. Throw in a daughter with her own marital problems and Miles' scheming business partner Jerry, and you have all the makings of a full-fledged struggle between the sexes, as Kate and Miles deal with what they each have lost and gained.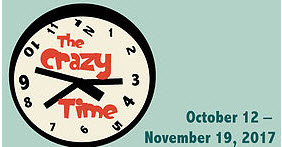 You have the choice to purchase Dinner Theatre or Theatre only tickets. The Newport Playhouse and Cabaret gives you a lot of bang for your buck, a full night (or afternoon) of entertainment.
Location: Newport Playhouse and Cabaret Restaurant, 102 Connell Highway,
Newport, RI 02840
Dates: Thurs, Oct 12 – Sun, Nov 19, 2017
Times: Matinee or Evening depending on the day
Tel: 401-848-7529
newportplayhouse.com
For Regional Accommodations, Restaurants & Attractions: goprovidence.com