Tag Archive
activity
art
artist
Austria
Canada
children
city
CostSaver
display
Drivei-95
drive i-95
entertainment
Europe
event
exhibit
family
festival
Florida
food
France
free
fun
historic
History
landmark
live
local
London
Museum
music
performance
Restaurant
roadtrip
shop
show
sights
sightseeing
tour
tourist
Trafalgar
travel
travelblogger
USA
view
world
Nestled among fields of corn and soybeans, this dynamic 65-acre garden is set in the rural Pee Dee region near Lake City, South Carolina. Moore Farms Botanical Garden is the perfect learning environment. They also host classes and professional workshops.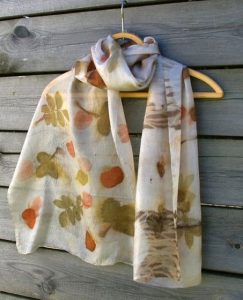 Join Caroline Harper at Moore Farms Botanical Garden on Thursday, September 28, 2017 for an artful day in the garden at a workshop creating Eco Print Scarves.
Eco printing is basically a direct contact printing method, drawing out pigments from plants to make interesting and often surprising marks on protein (silk) fibre. In this class accomplished artist Caroline Harper will show you how to create 2 silk scarves with foraged leaves, flowers, vegetable skins and other objects found from the garden.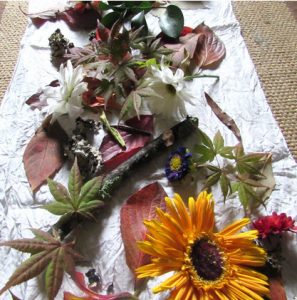 The unique colors and shapes that occur from these materials will make your scarf a one-of-a-kind masterpiece. Silk and organic material will be provided but please bring anything you would like to add to embellish your dazzling scarves. Registration is limited to 20 participants. $60 per person
Location: Moore Farms Botanical Garden, 100 New Zion Road, Lake City, SC 29560
Date: Thurs, Sept 28, 2017
Time: 1:30 pm to 4:30 pm
Tel: 843-210-7582
moorefarmsbg.org
For Regional Accommodations, Restaurants & Attractions: lakecitysc.com/visiting visitflo.com
Learn a lost art from people who have been holding on to hollerin' for over 47 years keeping the North Carolina staple "Hollerin'" alive at the Worldwide Hollerin' contest on October 8th.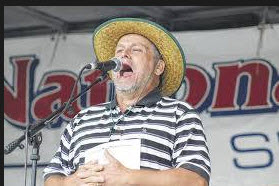 "Hollerin'," a traditional form of communication used in rural areas to convey long-distance messages, is considered by some to be the earliest form of communication between humans. "Hollers" exist for virtually any communicative purpose imaginable. The hollers featured at the World Wide Hollerin' festival fall into one of these four categories: distress, functional, communicative or pleasure.
Enjoy a wide variety of fun activities and entertainment, including: the Hollerin' Contest, Paradise Acres BBQ & Chicken, assorted food vendors, live music, crafts and Children's activities. Visitors are invited to bring their chairs, blankets and coolers and enjoy the contest on the 12-acre Paradise Acres facility.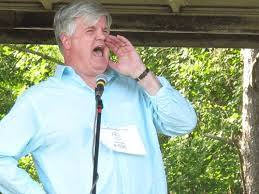 Eighty percent of the proceeds from the event are donated to Wags4Tags.org , an organization that matches trained shelter dogs with veterans suffering from psychological and emotional injuries.
Location: Paradise Acres, 1965 John McMillan Rd, Hope Mills, NC 28348
(Exit 41 off the I-95)
Date: Nov. 5th, 2016
Time: 10 am to 6 pm
Tel: 910-633-4735
worldwidehollerinfestival.org
For Regional Accommodations, Restaurants and Attractions: visitfayettevillenc.com
For those who are truly adventurous,there's a tour Cycling the Castle Houses of Southern China. It's always a tough decision to leave Hong Kong for a few days, but this two-wheel foray into the Guangdong Province offers one of the best ways of swapping the city lights for more rural delights.
The unique castle-like dwellings (diaolou) of Kaiping have UNESCO World Heritage status and display a flamboyant fusion of Chinese and Western architecture. Émigré Kaipings returning to their home country from overseas in the 1920s and 30s built these fortified towers in this distinctive style to protect against bandits.
This unique three-day cycling tour starts (and finishes) in Hong Kong, where participants board the ferry to Jiangmen and then take a coach to Kaiping, the location for saddling-up and setting off to spend the next few days travelling along rural country roads, village paths and forested tracks. The heritage sites of Kaiping and Chikan, as well as the diaolou clusters in Liyuan Garden, Zili Village and Majianglong, are all included on this fascinating itinerary. Arriving back in Hong Kong will provide an exciting contrast to a lovely rural trip.
www.discoverhongkong.com/eng/see-do/tours-walks/guided-tours/explore-hong-kong/kaiping.jsp
www.DiscoverHongKong.com
https://www.facebook.com/DiscoverHongKong
https://twitter.com/Travel2HongKong