Tag Archive
activity
art
artist
Austria
Canada
children
city
CostSaver
display
drive i-95
Drivei-95
entertainment
Europe
event
exhibit
family
festival
Florida
food
France
free
fun
historic
History
landmark
live
local
London
Museum
music
performance
Restaurant
roadtrip
shop
show
sights
sightseeing
tour
tourist
Trafalgar
travel
travelblogger
USA
view
world
Love ocean sports? Why not soak up the beach vibe as Daytona Beach hosts the Pan American Masters Championship – the largest ocean swim competition to be held in Daytona Beach to date.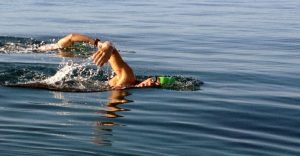 Swimmers from all over the world – from youth to adult and novice to Olympian – will descend upon the white sand beaches and the inviting waters of Daytona Beach to compete in the Open Water (1.5K and 5K).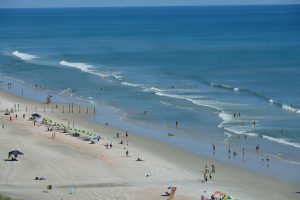 Starting and finishing at the Hilton Daytona Beach Oceanfront Resort, check out the map and schedule for the best vantage points along the coast to watch the event. Admission FREE.
Discover Daytona Beach, where you have a 500-foot sandy backdrop to unplug, unwind and reconnect with one another.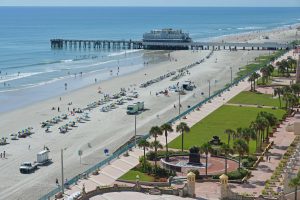 Location: Hilton Daytona Beach Oceanfront Resort, 100 North Atlantic Avenue Daytona Beach, FL 32118
Date: Sun, Aug 5, 2018
Time: Starting at 7am
2018panammasters.com
For Accommodations, Restaurants & Attractions: daytonabeach.com
Held on the white sands of Fort Lauderdale Beach Park in a beautiful oceanside setting, Tortuga Music Festival is a 3-day, multi-stage music festival featuring some of the biggest names in country, rock and roots music.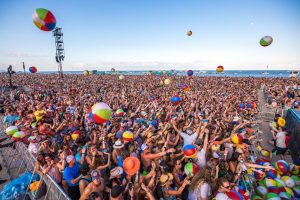 Tortuga Music Festival brings like-minded fans together for an unforgettable beach weekend experience that pairs music with meaning to raise awareness for marine conservation.
The Academy of Country Music named it the Festival of the Year in 2017 when more than 100,000 folks attended, including fans from all 50 states and 22 countries. Friday headliners are Florida Georgia Line, Snoop Dog and Lee Brice. Saturday's biggies are Keith Urban, Dwight Yoakam, Kim Moore and Shaggy. Sunday's featured acts are Eric Church, the Brothers Osborne and Cheap Trick.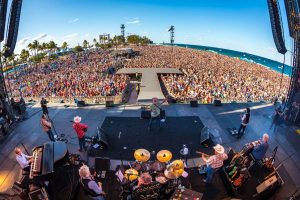 Tortuga Music Festival works hand in hand with the Rock The Ocean Foundation to increase public awareness about the issues impacting the world's oceans and to support scientific research, education, and ocean conservation initiatives.
Over $1,000,000 has been given back to the Conservation Village partners as a direct result of ticket sales and donations from Rock The Ocean's Tortuga Music Festival.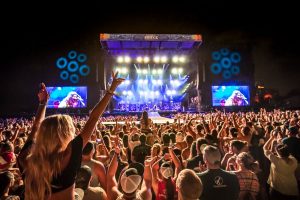 Check out the lineup here, and learn more about ocean conservation and how you can help. All ages welcome,  children 6 and under will receive free general admission.
Single-Day & 3-DAY Passes On Sale click here
Location: Fort Lauderdale Beach, 1100 Seabreeze Blvd. Ft. Lauderdale, FL 33316.
Dates: April 6-8, 2018
Time: 12pm – 10pm daily
Tel: 512-674-9300
tortugamusicfestival.com
For Regional Accommodations, Restaurants & Attractions: sunny.org
Parc Safari has something for everyone in your family. It is wayyyy beyond a drive around to see exotic animals, though that is an amazing part of the day. The water park, with its three lagoons (one with a waterfall), tube ride, and especially the new sculpturally beautiful splash pad/slide Lagon des dauphins, can be a whole day in itself. This new area offers up 8 water slides and 60 water games.  Here's a tip: if you go there, keep your eye on the yellow pail of water.
Besides the safari drive, you can walk around three animal areas. We're talking 500 animals, folks, in about 60 different species: elephant, bison, deer, camel, tiger, lion, water buffalo, yak, zebra, hippopotamus, rhinoceros, wildebeest, eland, black bear, monkeys, etc.  You can find great scrabble words as you come across the oryx, addax, gaur and onager.  Learning about the animals is fascinating:  giraffes only sleep 20 min a day, swan couples mate for life,  zebras are black with white stripes  (finally found that out!) and Shaka the lion is a movie star, having appeared in the film "The Aviator" with Leonardo DiCaprio.
There is no way you cannot be wowed by the lion and tiger clear glass tunnels which you walk through and are separated by a mere 3 cm.  from these beautiful beasts. Have you ever gone eye-to-eye with a giraffe? Well you can do that here too.
A lovely part about Parc Safari is that you hardly have to put your hand in your pocket once you pay to get in ($113.86  for a family of 4, or under $100 with a CAA discount). They allow you to bring your own lunch, and have endless amount of picnic tables in the shade, grass, and even a sandy beach.  The staff in the parc actually give you the food to feed the bears or monkeys, etc.  You can bring your own carrots to feed the safari animals – it's so much fun to watch as they chew and crunch right in your face.
If you decide to lunch at Parc Safari, besides your burgers, pizza and hot dogs, you can munch chicken burgers, smoked meat, sausages, waffles, fruit smoothies, poutine (mais oui!) and even grab a beer. It costs about $8-$14 for the restaurant meals and $6-$7 in the cafeteria.

For those who like rides, there are still some retro ones that bring huge smiles (and screams) to both young and old. Where else can you spend a day on all the rides you want, as many times as you want for a measly $3 per person? The few extras in the parc are so minimal: a pony ride is only $4, and one on the camel is $6. The tube ride is a mere $2.  If you want to buy a box of animal food, it's only a tooney.
Especially endearing is the  "custom spray" tilt-a-whirl ride. You do not have to go high tech to make customers happy on a hot day – all you need is a hose. As you get on this ride, a gentleman ask if you would like to get sprayed as you pass him; you can say yes or no, and even ask for a little or a lot. Where else can you select-a-preference-water-factor on a ride?
On a busy day the 45 min safari adventure can take up to 2 hours. This is NOT necessarily a negative. We must learn to slow ourselves down to the pace of nature. If you are inching along, sitting in the comfort of your air-conditioned car, you get to really take the time to watch the animals live and interact.  Babies are being shown what to do by their mommas, bisons are rolling in the dirt to scratch themselves, animals' chests are rising and falling as they take a siesta, and yes they're  peeing and pooing too – still a thrill for the kids. You can feed and even touch some of the species as they come up to visit you at your car window.
And we haven't even gotten to the six stage shows and eight animal feedings or les Filouminous characters who wander around the park giving hugs.  There is so much to do that you can turn this in to a staycation weekend. Look on their site for reasonably priced 1 and 2-day packages, including an overnight in nearby motels or campsites.
Parc Safari is celebrating its 40th Anniversary this year so to celebrate they are having a contest with over $8,000 in prizes. You can win a backyard swing set, a safari package, summer camp at the Cosmodome, and gift certificates and passes. You can go online to fill out the form:  www.clikici.ca/ralleye-safari-2012.php
If you haven't been to Parc Safari since you were a kid, it's time to go back. The best deal is that if you add $20 to your admission price, you get a season passport.  Divide that all up into many days of fun and it is really pennies to enjoy this entertaining gem right at our doorstep.
Location: 280 Rang Roxham, St-Bernard-de-Lacolle, QC, J0J 1V0
Tel: 450 247-2727
Summer Hours: 10-5 for the safari, 10-7 for the parc  (less hours in Spring and Fall)
www.parcsafari.com