Tag Archive
activity
art
artist
Austria
Canada
children
city
CostSaver
display
drive i-95
Drivei-95
entertainment
Europe
event
exhibit
family
festival
Florida
food
France
free
fun
historic
History
landmark
live
local
London
Museum
music
performance
Restaurant
roadtrip
shop
show
sights
sightseeing
tour
tourist
Trafalgar
travel
travelblogger
USA
view
world
Young girls love the Soffe line of casual athletic wear, but there's apparel for everyone else here too. Soffe is an all-American lifestyle activewear brand that makes sizes for the entire family including; toddlers, girls, juveniles, youth, juniors, women, and men including big and tall. 
In solid colors, there's varsity pants, jackets, hoodies, t-shirts, sweatshirts, running shorts, windbreakers, cheerleading clothing, ranger shorts and more.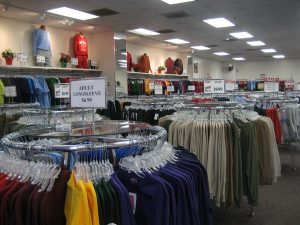 It's an  outlet store, so pricing can go from $1 pieces of clothing piled in giant cardboard boxes to $29.99 on the racks. If you're  lucky you might arrive when they've opened the back warehouse room to the public. Then men, women and children might score their well-made clothing for the amazing price of $1-$3. Sandra loaded up the last time that she was there.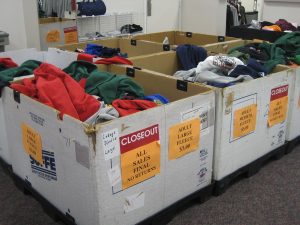 The Soffe juniors' line has been strong in the brand's cheer-leading apparel but has expanded to include  yoga, dance and running. Be sure to check out their performance wear, which features technical fabrics.
Their outstanding quality stems from their roots as a distributor to the military. This line is tough, durable and dependable, and it is designed to channel America's original athlete: the soldier.
There's another location in Smithfield at Exit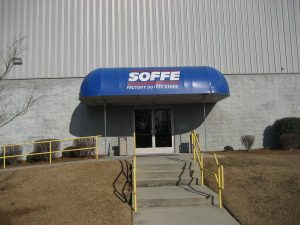 95 next door to JR,
49F Dr M.L.K. Jr. Way, Selma, NC 27576
919- 965-0062
Location: Soffe Outlet Store, 1005 Dunn Rd, Fayetteville 28312
Hours: Fayetteville: Mon – Sat 9:30 – 5:30, Sun – closed
Smithfield: Mon – Sat 10 – 6, Sun 12 – 6
Tel: 910-483-1776
soffe.com
For Regional Accommodations, Restaurants & Attractions: visitfayettevillenc.com
The ancient art of Chinese Acrobatics is an old and long running tradition that began in China well over two thousand years ago. Over its long and rich history it has developed as one of the most popular art forms among the Chinese people.
The Golden Dragon Acrobats represent the best of a time-honored custom that combines award-winning acrobatics, ancestral dance, spectacular costumes, ancient and contemporary music and theatrical techniques to create an unforgettable experience of breathtaking skill and spellbinding beauty.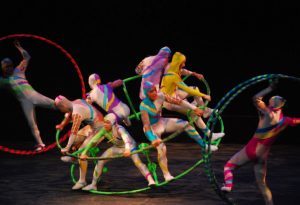 The legendary Golden Dragon Acrobats performs at Cary Hall with their amazing feats of athleticism, daring, heart-stopping stunts and the finesse of the centuries-old art form.This unique cirque spectacular showcases a tour de force of traditional Chinese acrobats highlighting their remarkable skills and physicality.
Boasting the best in gasp-inducing juggling with props as varied as ladders and giant spinning wheels, tumbling and balancing acts, the performers show just why they're world renowned. Their spectacular artistry and colorful accoutrements are combined with cirque-style acts. The traditional and contemporary musical score and explosive choreography creates an exciting  show of mesmerizing mastery showmanship and breathtaking, magical stunts that is nothing short of phenomenal.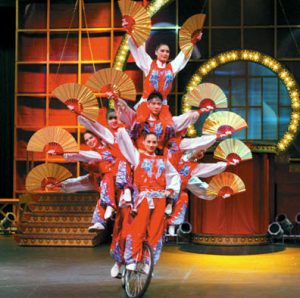 Location: Cary Hall, 1605 Massachusetts Ave, Lexington, MA 02420
Date: Sat, April 8, 2017
Time: 3 -5pm
Tel: 617-531-1257
caryhalllexington.com/wordpress1/?projects=the-golden-dragon-acrobats-april-8
For Regional Accommodations, Restaurants & Attractions: merrimackvalley.org