Tag Archive
activity
art
artist
Canada
children
city
community
contest
country
craft
downtown
Drivei-95
drive i-95
drivei95
entertainment
event
family
festival
Florida
food
free
fun
game
historic
History
house
i95
Island
live
local
Museum
music
national
North Carolina
prize
Restaurant
roadtrip
shop
show
street
tour
travel
travelblogger
USA
world
Richmond International Film Festival (RIFF) brings more than 150 international cutting edge films to RVA, plus industry panels, Q&As, live musical performances, red carpet awards, and entertainment mixers that usher the spirit of Hollywood into Virginia's  Bowtie Cinemas, various music venues, and the historic Byrd Theater, a venue touted by USA Today as "one of the top 10 places to still see a movie in splendor in the United States."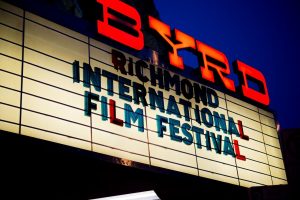 With more than 20 countries represented, the RIFF Official Selection consists of a diverse range of films (features and shorts), music videos, and screenplays across all genres.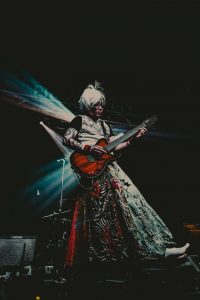 RIFF is known for placing a heavy focus on music each year. The 2018 Festival will again include more than 50 music performances, industry networking events, panels, music business roundtable discussions, industry mixers, and more. On top of providing great entertainment from some of the music industry's hottest talent, RIFF utilizes this area as a platform for filmmakers and musicians to forge new working relationships. Top awards will be given out across a variety of music categories during the annual red carpet awards.
2018 Special guests include: Kate Bosworth, Michael Polish, Danny Glover, Lee Aronsohn, Rene Balcer & Carolyn Hsu-Balcer.
It's a one-of-a-kind festival honoring some of the most singularly entertaining projects on the international film scene.
Location: Various
Date: Mon, Apr 23, 2018 – Sun, Apr 29, 2018
Tel: 804-219-0675
rvafilmfestival.com
For Regional Accommodations, Restaurants & Attractions: visitrichmondva.com
The New England Bear, Doll & Folk Art Show is a 1 day event being held on April 8th, 2018 at the Holiday Inn Boston Dedham Htl & Conf Ctr in Dedham, MA.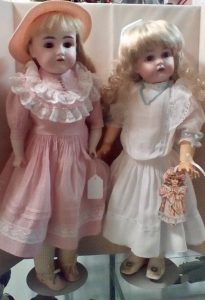 This eclectic and one-of-a-kind display showcases a spectacular selection of dolls, teddy bears and folk art including antique, collectible, fashion, Barbie, reborns & original artist dolls and bears from the 18th century to the 21st century.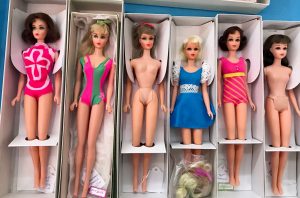 Also featured are a wide range of doll houses and miniatures based creations, plus vintage clothing & linens, furniture and doll parts, toys, American Girl clothing and much more. UFDC information table and door prizes.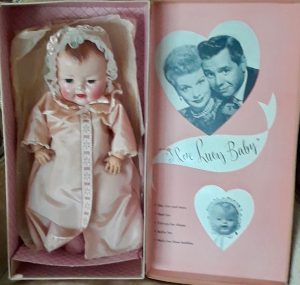 There will also be available identification, valuation, restringing and minor repairs.
Free Parking
Location: Holiday Inn Boston-Dedham, 55 Ariadne Rd, Dedham, MA 02026
Date: Sun, April 8, 2018
Time: 10am – 3pm
Tel: 603-969-1699
collinsgifts.com/events
For Regional Accommodation, Restaurants & Attraction: bostonusa.com
Join the The Biggs Museum of American Art to kick-off the holiday season with their 2nd annual Happy Holidays Dover celebration. This event, which takes place from 9 a.m. – 5 p.m., will coincide with the Downtown Dover holiday celebration and it will end with the start of the Downtown Dover holiday parade.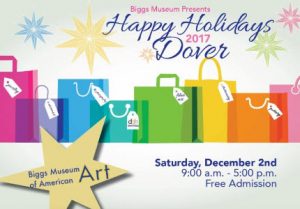 This all day family fun event offers a Special "Kids Only" Holiday Shop, where children ages 4-12  can purchase gifts (ranging from $1-$10) for their friends and family and decorate their own gift bags/gift cards. Items include handmade ornaments, jewelry, key chains and  bookmarks.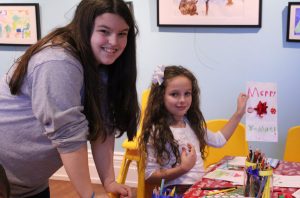 Highlights will include:  crafts,  live artist/craftsmen demonstrations, an expanded gift shop of handmade holiday items, food trucks, performances from children's choirs, and a  special display of miniature holiday themed dollhouses.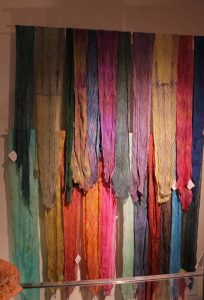 Tentative Schedule of Events: TBD – 9:30 -10 AM
Christ Church Dover Children's Choir – 10-10:30 AM
Smyrna High School Select Group Choir – 10:45-11:15 AM
Smyrna High School Jazz Band – 11:30-12 PM
En Pointe Studio, selections from "The Nutcracker" -12:15-12:45 PM
Smyrna Church of Christ and Christian School Choir – 1-1:30 PM
Campus Community School First State Club "Mummer's Play"- 1:50-2:15
Campus Community School Choir – 2:30 PM – 3 PM
TBD – 3:15-3:45
TBD – 4-4:30 PM
Free Admission
Location: Biggs Museum of American Art, 406 Federal St., Dover, DE 19901
Date: Sat, Dec 2nd, 2017
Time: 9 – 5 pm
Tel: 302-674-2111
biggsmuseum.org
For Regional Accommodations, Restaurants, & Attractions: visitwilmingtonde.com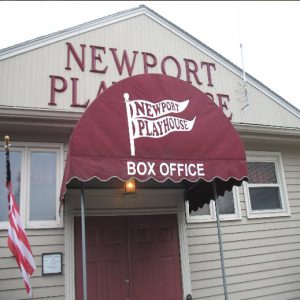 Looking for a great night out while you are on route…this dinner theatre will fit the bill. At Newport Playhouse and Cabaret Restaurant you can enjoy a great buffet, an entertaining play and a fun-filled cabaret all under the same roof. The air conditioned, handicap accessible theatre is conveniently located at the foot of the Newport Bridge and has plenty of parking.
Their expansive buffet does not skimp on quality or selection. Feast on a large variety of hot and cold foods, main entrees, side dishes, beverages and homemade desserts and everything is prepared on the premises.  Alcohol is available table-side or at the bar.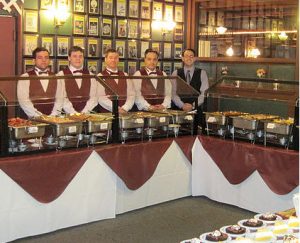 After dinner stroll into the theater, where you have reserved seating,  for a delightful comedy. After the play, return to the dining room for a cabaret filled with songs and laughter.
Now Playing: The Crazy Time – A laugh-filled look at the joys and perils of May/December romances. Miles has left his wife Kate for a younger woman whose youthful lifestyle is both exciting and exhausting. Kate has found a way to deal with her loss. Throw in a daughter with her own marital problems and Miles' scheming business partner Jerry, and you have all the makings of a full-fledged struggle between the sexes, as Kate and Miles deal with what they each have lost and gained.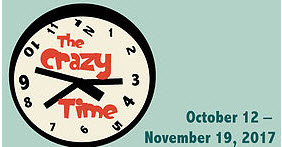 You have the choice to purchase Dinner Theatre or Theatre only tickets. The Newport Playhouse and Cabaret gives you a lot of bang for your buck, a full night (or afternoon) of entertainment.
Location: Newport Playhouse and Cabaret Restaurant, 102 Connell Highway,
Newport, RI 02840
Dates: Thurs, Oct 12 – Sun, Nov 19, 2017
Times: Matinee or Evening depending on the day
Tel: 401-848-7529
newportplayhouse.com
For Regional Accommodations, Restaurants & Attractions: goprovidence.com
The best fiesta of the summer is taking place at the inaugural Connecticut Taco Festival, celebrating the tacos and taco-lovers alike.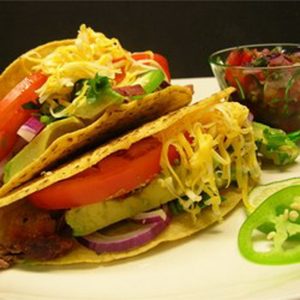 Your taste-buds will go crazy for the amazing variety of taco assortments from restaurants and food trucks around Connecticut. Tacos go hand-in-hand with a drink selection including frozen margaritas, tequila and Mexican beer.
While tacos lovers savor the eats, they can expect to be entertained by Lucha Libre Wrestling featuring Rey Mysterio and Jerry Lawler, Taco-Eating Contests, Live Music and Performances, including a Mariachi Band, Ballet Folklórico Mexicano de Yale and local music. Kids activities include face painting, piñatas, and more. A fiesta in your mouth and loads of fun entertainment for the whole family.
Admission tickets include: free tacos, two voting tickets for your favorite tacos, access to the bar with Drink Specials (drinks are not included), entry to live music, performances and wrestling, Taco-Eating Contests, Shopping, Tasting Vendors & Kids Activities, t-shirt and free giveaways, including a shot glass.
Location: Danbury Ice Arena, 1 Independence Way, Danbury, CT 06810
Date: Sat, Aug 26, 2017
Time: 10 AM – 8 PM
Tel: 203-794-1704
cttacofestival.com
For Regional Accommodations, Restaurants & Attractions: visitfairfieldcountyct.com
Explore the decadent delights of the nation's oldest city on this indulgent tour of St. Augustine's finest chocolate creations. The VIP 'ALL THINGS CHOCOLATE' Tasting Tour is an especially delectable way to learn more about St. Augustine's historic district, where you will get to experience the most unique chocolate selections that St Augustine has to offer.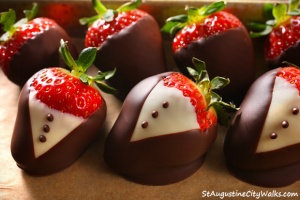 Aside from the sheer decadence, you'll discover how chocolate played a pivotal role in influencing the history and culture of the New World, while seeing unique points of interest along the way. Imagine taking in the delicious antiquity of the old city while indulging in one of man-kinds most beloved ancient tasting treasures along the way.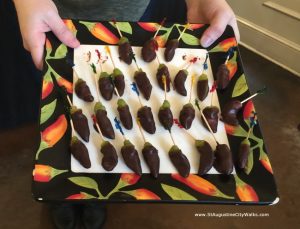 This 2+ hour tour departs from Tour St. Augustine Inc., located downtown at 4 Granada Street, on select weekend dates. Tour departs at 1 pm (check in 15 mins prior) and advance reservations are required. Visit here to book a tour.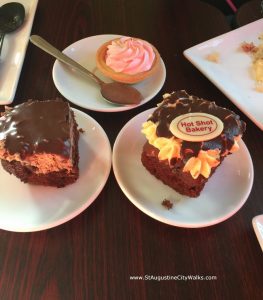 Location: The tour departs from Tour St. Augustine, 4 Granada Street, St. Augustine, FL 32084
Date and Time: The first Saturday of the month in 2017 at 1:00 pm (Aug 5, Sept 2, Oct 7, Nov 4, Dec2)
Tel: 904-825-0087
staugcitywalks.com
For Regional Accommodations, Restaurants & Attractions: floridashistoriccoast.com
The excitement of the fashion runway come to the Virginia Museum of Fine Arts this spring with Yves Saint Laurent: The Perfection of Style. showcasing highlights from the iconic designer's 44-year career.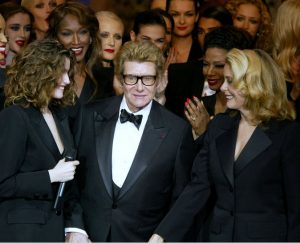 Drawn from the collection of the Fondation Pierre Bergé—Yves Saint Laurent,  and other private acquisitions, this impressive compilation offers an intimate and extensive view at the lifetime achievement of Yves Saint Laurent, one of history's most avant-garde  and influential fashion designers.
Fondation Pierre Bergé – Yves Saint Laurent,Paris.
Photo: Guy Marineau
Featuring 100 examples of haute couture and ready-to-wear garments—some never shown publicly before—this exhibition reveals Saint Laurent's artistic virtuoso, as well as his working technique, and the origins of his design inspiration. Witness his immersive operative process from his first sketch and fabric selection to the various stages of production and fitting before a final garment was realized.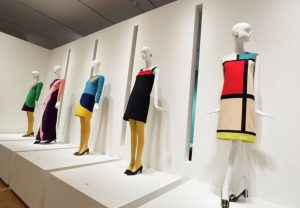 In addition to haute couture ensembles and ready-to-wear clothing, Yves Saint Laurent: The Perfection of Style also includes accessories, photographs, drawings, films, and video from the Fondation's vast archive.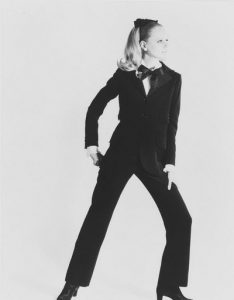 Photo by David Stover © VMFA
The exhibition traces the trajectory of Saint Laurent's style as it developed over the course of his career, beginning in 1953 with the Paper Doll Couture House that he created when he was a teenager, the exhibition is a journey from his first days at Dior in 1958, through his groundbreaking designs in the 1960s and 70s and the splendor of his final runway collection in 2002.                            
Fondation Pierre Bergé, Yves Saint Laurent, Paris. Photo: Gérard Pataa
Location:Virginia Museum of Fine Arts, 200 N. Boulevard, Richmond, VA 23220
Dates: Until August 27, 2017
Hours: Daily: 10 am – 5 pm, Thu & Fri: Until 9 pm
Tel: : 804-340-1405
vmfa.museum
For Regional Accommodations, Restaurants & Attractions: visitrichmondva.com
DeWayne's – Would you believe this amazing gift, clothes and garden decor shop started out as a pumpkin stand? DeWayne persevered with his produce stand after having to move it 3 times. What began as DeWayne's Country Garden in 1991 has transitioned through the years to become known as simply… DeWayne's.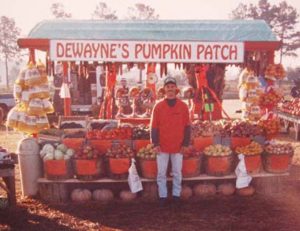 Nowadays it has grown and grown beyond the trolls, birdbaths, gargoyles, trellises, fountains, bears and benches outside. It is a destination for shoppers to experience the gift shop, garden center, ladies clothing boutique, menswear and Christmas Land.
DeWayne's is celebrating the completion of a two-year construction project, a 23,500 sq ft expansion and 9,000 sq ft renovation. The final phase is the redesign and expansion of existing space into a larger women's clothing Boutique along with a new customer service / checkout area.
The new space allows for the amplification of The Boutique to incorporate more complimenting brands and product trends to the existing lines, including ladies clothing, footwear, jewelry, handbags & accessories. With an outstanding knack of seeking out the hottest and most desired brands, shoppers will love their assortment, including: Alex and Ani, Brighton, Jack Rogers, Dansko, Hobo, Joseph Ribkoff, Hatley, Escapada and Clara Son Woo . You can also buy paper goods, soap, candles and flags.
DeWayne's family owned business provides customers with a unique shopping experience in over 40,000 sq ft of specialty retailing. Exceptional Customer Service, amazing selection and an unforgettable experience await you.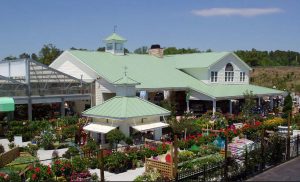 Location: DeWayne's – 1575 Outlet Center Dr, Selma, NC 27576
Hours: Mon – Fri 9:30– 7pm, Sat 9 – 7:30pm, Sun 10 – 6pm
Tel: 919-202-8471
dewaynes.com
For Regional Accommodations, Restaurants & Attractions: johnstoncountync.org
Gari Melchers Home and Studio – Belmont, typical of the Federal style, is over 200 years old. In 1916, renowned artist Gari Melchers and his wife Corinne bought the residence, and no expense was spared in the improvements to their country home.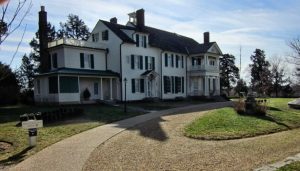 The Melchers accumulated a varied collection of antique furniture and carpets, fine china, paintings and prints by old masters on their extensive travels abroad. The grounds cover 27 acres of gardens, and you get to visit Gari's huge studio too. Upon Corinne's death in 1955, the estate was left to Virginia, and all of their personal possessions, including his beautiful paintings, remain as if they just left.
The Stafford County Visitor Center is in the interestingly stocked gift shop. The property, which is operated by the University of Mary Washington, is both a Virginia Historic Landmark and a National Historic Landmark.
The Belmont Photo Exhibit "Through a Lens" – Belmont Portrayed: Through a Lens, an exhibition of photographs depicting the buildings, grounds and gardens of Gari Melchers Home and Studio at Belmont,  is open to the public on and will be on view  until May 21.
The selection of 21 photos by 12 artists was chosen by Belmont Director David Berreth to represent a variety of photographic approaches to visually interpreting the 19th-century estate and its surroundings.
Location: Gari Melchers Home & Studio Belmont, 224 Washington St, Falmouth, VA 22405
Hours: Apr 1 – Oct 31, daily 10 – 5pm,  From Nov 1- Mar 31, daily 10 – 4 pm
Tel: 540-654-1015
GariMelchers.org
For Regional Accommodations, Restaurants & Attractions: co.stafford.va.us
fredericksburgva.com/VisitFredericksburg
If you like to dip your toes into casino waters, head to the Hollywood Casino Perryville, the first gaming facility to open in the state of Maryland. Smaller in size, not too noisy  and a friendly atmosphere makes for a pleasurable experience.
With over 850 slots, there is a good mix of classic favorites and some of the newest technology. including the Ellen (Degeneres) video slot machine. There are also 20 tables highlighting classic casino games. They also offer off-track betting.
If you're like us and prefer to do a little shopping instead of trying your luck, step inside the Rodeo Drive Gift Shop for a good selection of Maryland souvenirs, collectibles from Hollywood's classic movies , unique gifts and souvenir Hollywood Casino items.
As for eats, the Celebrity Bar and Grill, casual dining venue, features a variety of entrees each with its own special flair. Celebrity Bar and Grill offers FREE live entertainment every Saturday night and weekly trivia contests and karaoke nights.
Guests must be 21 Years or older to enter the Casino, restaurants and shops.
Location: Hollywood Casino, 1201 Chesapeake Overlook Pkwy, Perryville, MD 21903
Hours: 24 hours a day, 7 days a week
Tel: 410-378-8500
hollywoodcasinoperryville.com
For Regional Accommodations, Restaurants & Attractions: seececil.org