Tag Archive
activity
art
artist
Austria
Canada
children
city
CostSaver
display
Drivei-95
drive i-95
entertainment
Europe
event
exhibit
family
festival
Florida
food
France
free
fun
historic
History
landmark
live
local
London
Museum
music
performance
Restaurant
roadtrip
shop
show
sights
sightseeing
tour
tourist
Trafalgar
travel
travelblogger
USA
view
world
It's special when we can get to view a play which was honored with a Tony nomination and garnered a Pulitzer Prize.  Glengarry Glen Ross, now playing at the Mainline Theatre (produced by Acts to Grind Theatre), shows off David Mamet's ability to write profound dialogue.
This story highlights the cynical, difficult, pushy life of real estate salesmen in Chicago. I was not surprised to learn that the play is also often referred to as "Death of a Fuckin' Salesman", because it is notorious for its use of profanity. That hardly resonates in today's foul language world – on the other hand, today's politically correct society would flinch at the prejudice shown against East Indians and Polish people.
Mamet's characters are drawn down and dirty as lying, backstabbing, double-dealing tricksters willing to toss out ethical principles to justify their work. Yet they really are passionate about selling, and especially enjoy the nitty gritty details of closing a deal.  One of Mamet's goal in writing this play was to highlight the plight of so many people who go about their lives performing regular jobs yet often having to endure indignities while doing so.
Actor Zag Dorison (Shelly Levene) does an amazing job of making you feel his nervousness and despair; we twitch and pull on our lapels right along with him. Dorison, commenting on his character, "This play will always be relevant. There will always be those who exploit others and are out
for a buck at the expense of someone's savings and dignity. Although the character of Shelly Levene is down on his luck, he believes that
it's just a streak that will break; he had been a shark and wants to be one again. It is interesting that in spite of this, the audience still
sympathizes with him when his whole world comes crashing down upon him."
Michael Aronovitch (George Aaronow),  Izak Benrobi (Ricky Roma) and Jake Caceres (Dave Moss) have all been cast well for their parts, and they make their distinctive personalities apparent. Bryan Libero (John Williamson) really makes you dislike him while the company man, Olivier Ross-Parent (Blake/Baylen) is properly detestable.  Davyn Ryall (James Lingk) does well as the meek patsy trying to get his money back.
Be prepared for Mamet's long soliliquys for each of them – with the other salesmen there mostly as an audience for their rants.  Since this is a small theatre, you too feel as though you are right next to them in the room. Be careful though because as Levene says, these guys are so manipulative, they know how to sell you something you didn't even want.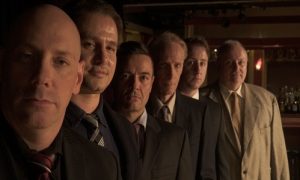 Location: MainLine Theatre, 3997 St-Laurent, 2nd floor
Dates: Presented in English: Wed-Sat Nov 7-10, 14, 15, 16, 17, at 8pm. Sun matinees Nov 11, 18, at 2 pm
Tickets: (Prices include taxes and service charge) $22 general admission; $20 Seniors; $18 Students
Tel: 514 849-3378
e-mail: boxoffice@montrealfringe.ca
www.mainlinetheatre.ca/en/spectacles/glengarry-glen-ross
youtu.be/kQOG32GINho
NOTE: mature language. Recommended ages 14+
The 24th edition of CoastFest, Georgia's largest celebration highlighting their state's unique coastal environment and natural resources, takes center stage on Saturday, October 6th from 10 am 'til 4pm with a family-friendly day of fun and education.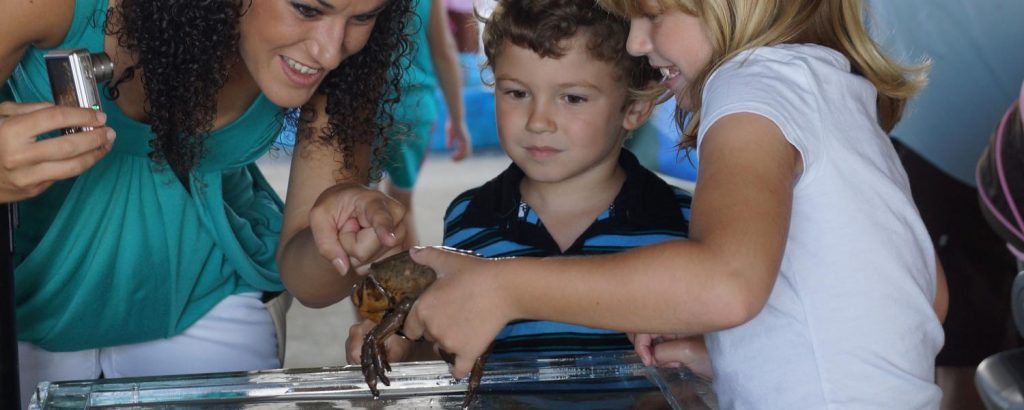 Over 70 environmental, educational, research and resource organizations from around the southeast will be represented at CoastFest 2018, offering visitors a chance to learn about Georgia's coastal resources through interactive exhibits and displays and have some fun at the same time.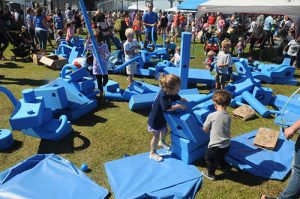 Visitors of all ages can participate in activities from recycling to learning about coastal weather, native plants to sea turtles, water conservation to archeology, herpetology to geology, sharks to shrimp.
Be captivated throughout the day under the Big Top by many unique events: Arthur Atsma and his Science Circus amaze the audience with science and Newtonian physics taught through fast-paced circus stunts and magic tricks keeping you on the edge of your seat. Jim Sawgrass and his Creek Indian encampment entertain with Native American songs and ritual dances, master juggler Rhys Thomas performing amazing juggling feats with tons of audience participation and Bubble-ologist Keith Johnson uses imagination and science to explore how bubbles work, and reptiles and raptors from the Center for Wildlife Education at Georgia Southern University will take center stage for two shows throughout the day.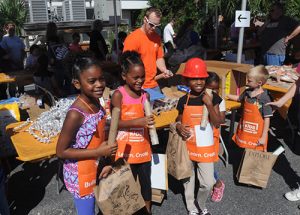 CoastFest 2018 will offer new experiences around every corner. Put your hands into the touch tanks with unique coastal Georgia sea life, participate in living history demonstrations with military re-enactors from the Revolutionary War through the Civil War and witness cannon firings. Learn boating safety, master kayaking, try your hand at archery, or how about holding live snakes or even an alligator. You can tour the US Coast Guard boats, Plenty of 'make-it-take-it' projects, walk up to a bull moose, a bear, an elk, a wolf, and too many more activities to list.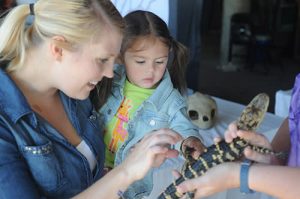 Catch the excitement at this fun and kid-friendly, family-friendly FREE event with an abundance of educational games, activities and experiences.
Location: MaryRoss Waterfront Park , Bay Street at Gloucester St., Brunswick, GA 31520
Date: Sat, Oct 6, 2018
Time: 10am – 4pm
Tel: 912-264-7218
coastalgadnr.org/CoastFest
For Regional Accommodations, Restaurants & Attractions: goldenisles.com
The 3rd Annual Mystic Sharkfest will be a 1500 meter swim from Middle Wharf at Mystic Seaport, down the Mystic River and under the famous Bascule drawbridge to finish at Dock A at Seaport Marine next to Red 36 Restaurant.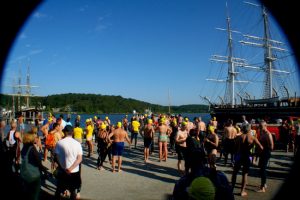 This swim will give you the perfect excuse to visit a classic New England seaport on Long Island Sound. The swim course will take you past the fully restored whaling ship, Charles Morgan and around the Mystic Harbor lighthouse and down river through the picturesque village.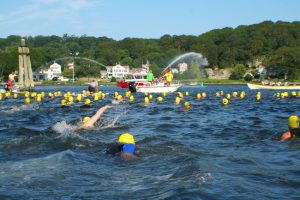 Don't miss the opportunity to explore this small town that is steeped in shipbuilding history.  Mystic Seaport is the nation's leading maritime museum. Its collections and exhibits include over 500 historic watercraft, a major research library, a large gallery of maritime art, a unique diorama displaying the town of Mystic as it was in the 19th century, a ship restoration shipyard, the Treworgy Planetarium, and a re-creation of a 19th-century seafaring village. You will also want to visit the Mystic Aquarium where you can actually pet the sharks…the perfect conclusion to your Sharkfest weekend.
PLEASE NOTE: This swim is not for novices. This event is for experienced open-water swimmers only. You should be able to swim one mile comfortably in a pool in under 40 minutes.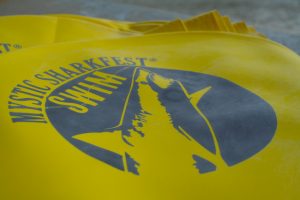 Location:Downtown Mystic, Mystic Seaport, Main Street,  Mystic, CT 06355
Date: Sun, July 16, 2017
Time: 8:30am – 12:00pm
Tel: 415-868-1829
raceroster.com/events/2017/9524/2017-mystic-sharkfest-swim
For Regional Accommodations, Restaurants & Attractions: thisismystic.com
mysticdowntown.org