Tag Archive
activity
art
artist
Canada
children
community
contest
country
craft
display
downtown
drive i-95
Drivei-95
drivei95
entertainment
event
family
festival
Florida
food
free
fun
game
historic
History
house
Island
live
local
Museum
music
national
North Carolina
performance
prize
Restaurant
roadtrip
shop
show
tour
travel
travelblogger
USA
vendor
world
Walk into a medieval  fairytale and experience what a spring festival might have been like in 12th century Nottingham England. Fantasy takes flight when you step back to the past at Robin Hood's Faire. Witness singing, dancing and magic throughout the faire, listen to old world music performed live on stage and in the streets and watch Robin Hood and his Merry Men stop Prince John's villainy.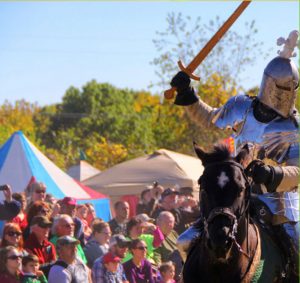 This amusing and colorful festival offers continuous themed entertainment throughout the day and some special events including:  The Mayor of Nottingham's Bingo Brunch, Princess Tea Time, Archery & Archery Tag, Opening Ceremony, Daily Tournaments, Paragon Jousting, parade, Prince John's Plot and join the Merry Men interactive show. For a complete schedule of events: robinhoodsfaire.com/shops-and-crafts/show-information/show-schedule/
The Faire has featured weekends, with activities geared to themes:
May 13, 14 – Pet Weekend– Open up a whole new world for your pet when you attend Robin Hood's Faire "Pet Weekend". Participate in daily contests with your pet to win prizes or just watch shows, shop, and enjoy the day. robinhoodsfaire.com/may-13-14-pet-weekend/
May 20-21 – Fantasy & Fairies Weekend- Anything is possible with fairy magic as visitors from a variety of places and times are pulled from the future and past to Robin Hood's Faire. Come as you are or consider dressing as a fairy or play someone from history or the future. robinhoodsfaire.com/fantasy-fairy-weekend-may-20-21/
May 27, 28, 29 – Bromance & Brew Weekend-What could be better than hanging out with your guy friends, competing against each other in manly contests, and sharing a cold craft brew? Guys will enjoy this weekend and  ladies, Sunday is a vow renewals with Friar Tuck.  robinhoodsfaire.com/bromance-brew-weekend-may-27-28-29/
Robin Hood's Faire runs every Saturday, Sunday, and Memorial Day from May 13-29, 2017 (11 am to 7pm). Tickets to the festival are available at the Faire on all days of the show. All food, drink, and games are cash only.
Location: North Haven Fairgrounds, 300 Washington Ave, North Haven, CT 06473
Dates: May 13 — 29, opened Sat, Sun & Memorial Day
Hours: 11– 7pm
Tel: 860-478-5954
robinhoodsfaire.com
For Regional Accommodations, Restaurants & Attractions: visitnewhaven.com
The Wilson Whirligig Festival is a community celebration of people and art in motion held the first weekend in November, where everyone comes together for an energetic street festival focusing the whimsical North Carolina Folk Art, Vollis Simpson's Whirligigs.
Don't forget to check out the Cake Dive, the festival's MESSIEST event, held on the Courthouse plaza on Sunday at 4 pm.  Participants  "dive" into a large10 ft x 10 ft anniversary cake for a variety of prizes.

With 35,000+ attendees , over 200 vendors, 3 stages of entertainment, arts & crafts
food vendors, FREE! Whirli-Kidz Zone and lots of Special events.
This commemoration is truly family-friendly and kid focused. FREE  live performances all day long with a wide variety of dance and demonstrations, from hip hop to lyrical, from clogging to ballet, from singing to karate. Play carnival games, create a craft, slide down a giant 26 foot slide or bounce in one of the many inflatable activities. Children of all ages can enjoy a variety of activities. Kids shouldn't have all the fun! Demo's available for 16 and up. Virtual Reality is not just for gamers anymore, it is everywhere. Learn more about this technology.
Location: Historic Downtown Wilson, 112 Goldsboro E ,Wilson, NC 27893
Date: Sat, Nov 5 – Sun, Nov 6, 2016
Time: Sat 10 – 5pm, Sun Noon – 5pm
Tel: 252-289-9650
whirligigfestivalnc.org
For Regional Accommodations, Restaurants & Attractions: wilsonnc.org
The Richmond Folk Festival carry's forward the 12-year tradition established by the hugely successful National Folk Festival celebrating the roots, richness and variety of American culture through music, dance traditional crafts, storytelling and food. The event takes place at downtown Richmond's  historic riverfront from 2nd to 7th streets and from Byrd Street to the river – including Brown's Island, The American Civil War Museum at Historic Tredegar, portions of Federal Reserve parking lots, and Tredegar Street.

Richmond Folk Festival is where over 200,000 festival goers gather for three FREE days of music, dance, food and fun. Drawing in visitors from across the country with an eclectic mix of 40 artists performing on seven different stages with continuous music and dance performances, along with a Virginia Folk-life demonstration area, children's activities, a folk arts marketplace, regional and ethnic foods.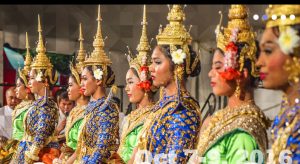 Among the artists to be featured at the 2016 Richmond Folk Festival are: Gary U.S. Bonds and Gene "Daddy G" Barge, (Norfolk Sound), Canzoniere Grecanico Salentino (Southern Italian pizzica tarantata), The Fairfield Four (African-American gospel singing quartet), Geno Delafose & French Rockin' Boogie (zydeco), Natalie MacMaster & Donnell Leahy (Cape Breton and Ontario fiddling), Joe Mullins & the Radio Ramblers (bluegrass), Homayoun Sakhi and Salar Nader (Afghan rubâb and tabla), Sheila Kay Adams (Appalachian songs, stories and ballads). Check the website for complete list of performers/schedule.richmondfolkfestival.org/docs/event_schedule
Expect lots of great food: ethnic, regional and traditional foods to delight guests and showcasing a wide variety of tempting foods to compliment the spirit of the festival. From classic festival fare to exotic flavors from around the globe, there's definitely something to tickle your tastebuds.
Location: Downtown Richmond's Riverfront, Brown's Island Park,Richmond, VA 23219
Date: Fri, Oct 07  – Sun, Oct 09, 2016
Time: Fri 6 – 10PM, Sat 12 – 9:30PM, Sun 12 – 6PM
Tel: 804-788-6466
richmondfolkfestival.org
For Regional Accommodations, Restaurants & Attractions: visitrichmondva.com
Celebrate autumn in Elkton's historic downtown, where 18th-century buildings are now filled with art galleries, cozy cafes and antique shops.  Since 1997, the Elkton Fall Fest has attracted thousands of families to visit the small-town shops, watch special county contests, and participate in community activities. The outdoor, pedestrian-only street festival event is held on Main and North streets.
The commemoration gets underway with Fall Fest Friday Night Kick Off Party; on main street souped-up hot rods line the streets for a car show and live entertainment is performed by a Neil Diamond tribute band throughout the evening.
Saturday's festivities includes a compilation of contests including: Cecil 500 Push Cart Derby, Elkton's Pretty Baby Contest, Miss Fall Fest, The Voice of Elkton singing contest, and a Delmarva DockDogs event featuring 3 areas of competition, horizontal and vertical jumping abilities as well as their speed in the water.  The Downtown Festival of the Arts is new to Fall Fest, a juried row of art from the Courthouse to Cecil County Arts Council.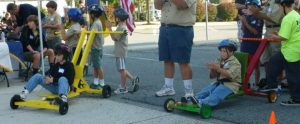 The Fall Fest weekend will be filled with a variety of food, crafts, games, children's activities, live musical entertainment and fun for the whole family.
Location: 101 East Main Street, Elkton, MD 21921
Dates: Sept. 16 – 17, 2016
Hours: Fri 5 – 9 pm, Sat 8- 8 pm
Tel: 410-398-5076
elktonfallfest.com
For Regional Accommodations, Restaurants & Attractions:
elktonalliance.org
ccgov.org/tourism