Tag Archive
activity
art
artist
Austria
Canada
children
city
CostSaver
display
Drivei-95
drive i-95
entertainment
Europe
event
exhibit
family
festival
Florida
food
France
free
fun
historic
History
landmark
live
local
London
Museum
music
performance
Restaurant
roadtrip
shop
show
sights
sightseeing
tour
tourist
Trafalgar
travel
travelblogger
USA
view
world
Every winter, throughout the months of January and February, the Jekyll Island Authority hosts a beach treasure hunt known as Island Treasures.

The origin of the event dates back to the early 1900s, when fishermen used glass floats as markers on their nets. Occasionally, the floats would break loose and wash ashore for lucky beachcombers to find and keep. Collecting the rare, highly sought-after glass floats became a hobby in the 1950s.
On Jekyll Island, the tradition continues with the annual Island Treasures event. Artists from across the country are selected to create one-of-a-kind glass floats. Colorful hand-crafted glass floats or globes, similar to the ones once used on fishing nets, are created by glass artisans from across the country.  New for this year, treasure hunters will now hunt for clear, plastic globes that can be exchanged for a handmade glass float at the Jekyll Island Guest Information Center.
Island Treasures are hidden daily, always  in plain view and public spaces. The treasures will never be placed in the dunes, marshes, animal habitats or private property. And, each weekend, double the number of globes hidden around the island.
Inside each plastic globe,  lucky treasure hunters will find a card with instructions to take the globe to the Jekyll Island Guest Information Center. Each card will have a number that corresponds to a real, handcrafted Island Treasure. Hunters will be limited to one glass float per household per year, increasing everyone's chance to find a glass float. Hunters will also receive a certificate of authenticity and artist biography for their one-of-a-kind float. The Guest Information Center will be open daily, 9 a.m. – 6 p.m.
This Island Treasures event is FREE and lots of fun for all ages and as a bonus you get to explore this beautiful island.
Location: Jekyll Island Guest Information Center, 901 Downing Musgrove Causeway
Jekyll Island, GA 31527
Date: until Feb 28, 2018
Time: Open daily, 9 -6pm
Tel: 912- 635-3636 or 1-877-4-Jekyll
jekyllisland.com/signatureevents/island-treasures
For Regional accommodations, Restaurants & Attractions: jekyllisland.com, goldenisles.com
Travel around the world in just one day at the  Bowie International Festival and learn about traditions and customs that span the globe at this multicultural, FREE fete.

The International Festival will showcase performing arts, visual arts, and cuisine from various regions and cultures throughout the world. Listen to bagpipes and violins, watch Moroccan belly dancing or Irish step dance, and enjoy lots of tasty international food. The event will also feature a wide variety of artists and crafters selling clothing, jewelry, crafts and other items from around the world.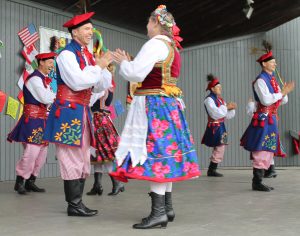 The most fun might be for the children, where they are able to pick up a passport at any children's activity booth and participate in various activities from different cultures, accumulating stamps at each booth. Activities include dance, music, story time and arts and crafts from around the world. At the end of the "trip" children receive an international prize.
Location: Allen Pond Park, 3330 Northview Dr.Bowie, MD 20716
Date: Sat, Oct. 1, 2016
Time: 11 – 5pm
Tel: 301-809-3011
cityofbowie.org/index.aspx?NID=1016
For Regional Accommodations, Restaurants & Attractions:
visitprincegeorgescounty.com