Tag Archive
activity
annual
art
artist
Canada
children
city
community
contest
craft
downtown
Drivei-95
drive i-95
drivei95
entertainment
event
family
festival
Florida
food
free
fun
game
historic
History
house
i95
Island
live
local
Museum
music
national
North Carolina
prize
Restaurant
roadtrip
shop
show
street
tour
travel
travelblogger
USA
world
Start the year off right with Torpedo Factory Art Center's The Late Shift: Brand New Day, a spirited celebration of art, music, and dance.
Warm up with an indoor art market, live performances, and pop-up activities throughout the building. The evening will also feature artist demonstrations in the Grand Hall, DIY art making, a welcome reception for the winter Post-Graduate Resident, Lyric Prince, and a Brand New Day selfie station.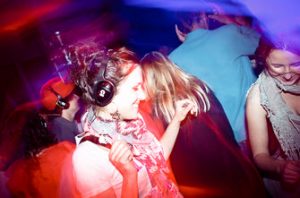 The main attraction is the Silent Disco. Dance into the night during the silent disco with the City of Alexandria's Mobile Art Lab.  All of the music is played through headphones, rather than a sound system. Dancers can swap back and forth between three DJs to choose which music they want to dance to. Their headphones change color based on which music they're listening to.  Join in the friendly competition and see how many people's headsets are set to the same color.
Location: Torpedo Factory Art Center, 105 N. Union St., Alexandria, VA 22314
Date: Fri, Jan 19, 2018
Time: 7pm – 10pm
Tel: 703-746-4570
torpedofactory.org/event/the-late-shift-brand-new-day
For Regional Accommodations, Restaurants & Attractions: visitalexandriava.com
Venice Of America Lesson and Tour is a fun and easy way to learn how to stand up paddle board and experience a relaxing journey from Fort Lauderdale's Barrier Island to the Riverfront in Las Olas with professional and friendly guide.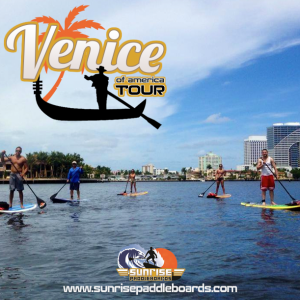 Look out for manatees as you paddle through  navigable inland waterways that make up New River, winding past the palatial estates, multi-million dollar luxury yachts, and natural areas of Fort Lauderdale's intracoastal and river system.
The canals house mega yachts of the rich and famous which are docked at luxurious homes that can only be seen by river as many are inside gated communities.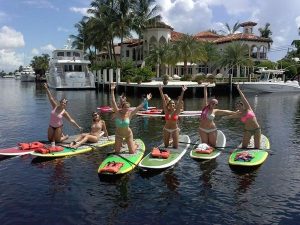 These inland waterways with their waterfront homes earned Fort Lauderdale its reputation as the "Venice of America."Glide your board from small wakes as yachts and boats pass, all while enjoying the beautiful Intracoastal Waterway system that stretches from Maine to Miami.
The Fort Lauderdale port hosts as many as 18 cruise ships a day, sailing from Port Everglades in Fort Lauderdale to marquee destinations throughout the Caribbean.
Paddling tours navigate different routes daily based upon current, wind conditions, and other variables to make the tour safe, fun, and inviting  for all ages. Along the tour their knowledgeable tour guide will answer questions while making your experience as easy and fun as possible.
Images Courtesy of Sunrise Paddleboards
Location: 2520 N. Federal Hwy., Ft Lauderdale, FL 33305
Dates & Time: Every Saturday at 10 AM
Tel: 954-440-4562
sunrisepaddleboards.com
For Regional accommodations, Restaurants & Attractions: sunny.org
Nature enthusiasts will relish the natural unspoiled and virtually unmarked by man Okefenokee National Wildlife Refuge that was established in 1937 to preserve the Okefenokee Swamp. The refuge encompasses over 400,000 acres of canals, moss draped cypress trees and lily pads which provide sanctuaries for hundreds of species of birds and wildlife.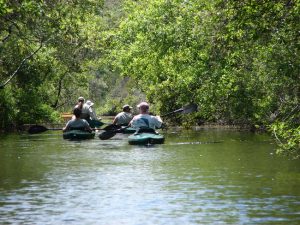 Okefenokee has the great distinction of not only being a part of the National Wildlife Refuge System, but also the National Wilderness Preservation System. Swamp habitats comprise open wet "prairies," cypress forests, scrub-shrub vegetation, upland islands, and open lakes. Wildlife species include wading birds, ducks, alligators and other reptiles, a variety of amphibians, bobcats, raptors, white-tailed deer, black bears, and songbirds.
To assist you on your exploration, Okefenokee Adventures offers a full range of tour options and is located inside the refuge on the historic Suwannee Canal.  Canoe, kayak, or boat the mirrored black waters of the Okefenokee Swamp: You can join a regularly scheduled 90 minute guided boat tours, or reserve a 2 hour sunset tour or arrange a half or full day private excursion with an expert, professional guide. Their staff includes well-known authorities on alligator biology, wetland ecology, and Okefenokee cultural history.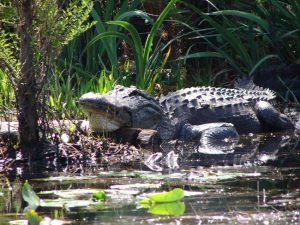 Experience canoe camping in the back-country wilderness of the Swamp interior, or head out on your own in a canoe or kayak. You can bike or drive the Swamp Island Drive, visit an authentic Swamp homestead or walk the nature trails and boardwalk and  get bird's eye views of the swamp from atop the observation tower.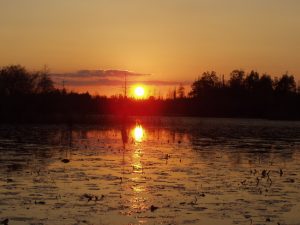 Location: Okefenokee National Wildlife Refuge, 2700 Suwanee Canal Rd, Folkston, GA 31537 , Tel: 912-496-7836 or 877-860-6787
Location: Okefenokee Adventures, 4159 Suwannee Canal Rd., Folkston, GA 31537
Hours: Open: ½-hour before sunrise every day,
Closed: 7:30pm – March 1 through Oct 31, Closed: 5:30pm – Nov 1 through end of Feb
Tel: 912-496-7156, 866-843-7926
okefenokeeadventures.com
For Regional Accommodations, Restaurants & Attractions: visitkingsland.com