Tag Archive
activity
art
artist
Canada
children
city
community
contest
country
craft
display
downtown
drive i-95
Drivei-95
drivei95
entertainment
event
family
festival
Florida
food
free
fun
game
historic
History
house
Island
live
local
Museum
music
national
North Carolina
performance
prize
Restaurant
roadtrip
shop
show
tour
travel
travelblogger
USA
world
Richmond International Film Festival (RIFF) brings more than 150 international cutting edge films to RVA, plus industry panels, Q&As, live musical performances, red carpet awards, and entertainment mixers that usher the spirit of Hollywood into Virginia's  Bowtie Cinemas, various music venues, and the historic Byrd Theater, a venue touted by USA Today as "one of the top 10 places to still see a movie in splendor in the United States."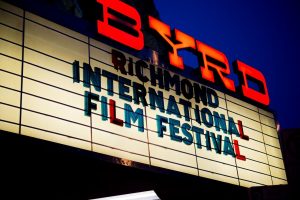 With more than 20 countries represented, the RIFF Official Selection consists of a diverse range of films (features and shorts), music videos, and screenplays across all genres.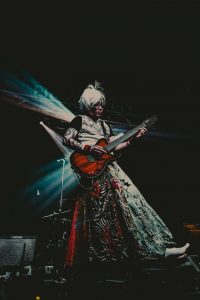 RIFF is known for placing a heavy focus on music each year. The 2018 Festival will again include more than 50 music performances, industry networking events, panels, music business roundtable discussions, industry mixers, and more. On top of providing great entertainment from some of the music industry's hottest talent, RIFF utilizes this area as a platform for filmmakers and musicians to forge new working relationships. Top awards will be given out across a variety of music categories during the annual red carpet awards.
2018 Special guests include: Kate Bosworth, Michael Polish, Danny Glover, Lee Aronsohn, Rene Balcer & Carolyn Hsu-Balcer.
It's a one-of-a-kind festival honoring some of the most singularly entertaining projects on the international film scene.
Location: Various
Date: Mon, Apr 23, 2018 – Sun, Apr 29, 2018
Tel: 804-219-0675
rvafilmfestival.com
For Regional Accommodations, Restaurants & Attractions: visitrichmondva.com
Do you have a New Year's resolution for 2018, perhaps that includes exposing your family to more culture, well here's your chance. On January 6th, Florida Grand Opera is holding a fun-filled Family Day for those new to the genre or seasoned opera aficionados.
Explore the world of opera through hands-on activities, performances, interactive experiences, and the thrill of live theater. Enjoy a special presentation of Hansel & Gretel by the FGO Children's Opera.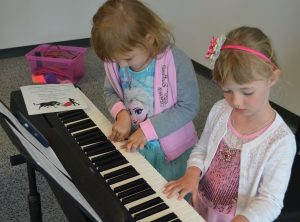 Activities (while supplies last) –
10am-12pm: Black Box: Voice experience with an interactive voice lesson
Lab Theater: Instrument Petting Zoo
Classroom: Costume Demonstration and crafts
Dance Rehearsal Studio: Makeup/lighting color effects demo
12-12:45pm Hansel & Gretel Main Stage performance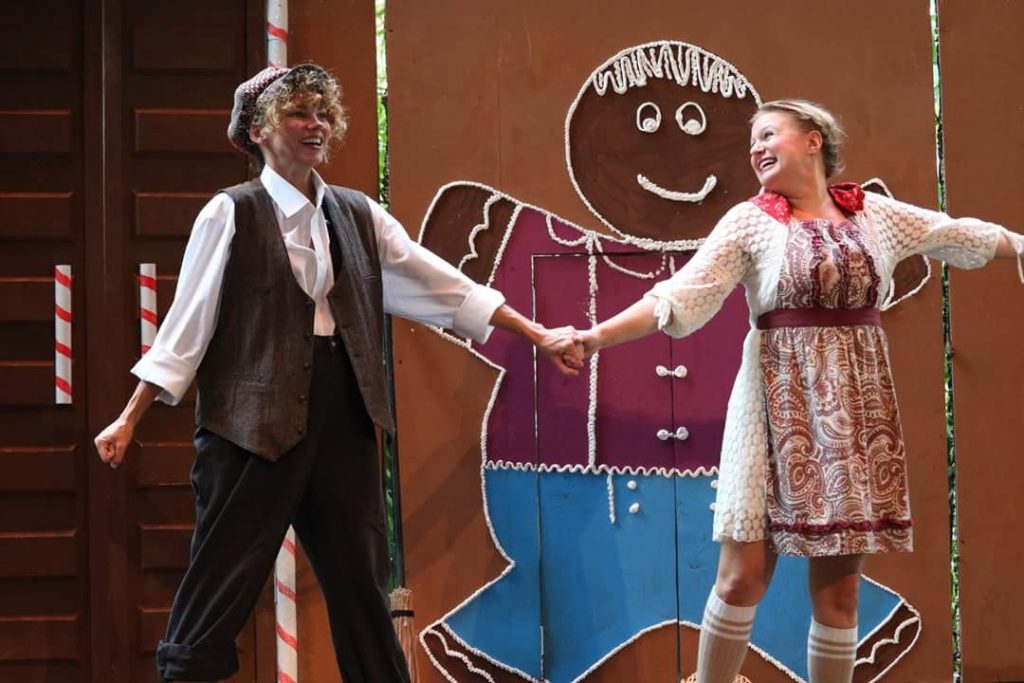 12:45 Post-show autographs and pictures in Main Stage Lobby
Appropriate for all ages. Free admission;  All patrons entering the theater require a ticket regardless of age. This includes children and infants.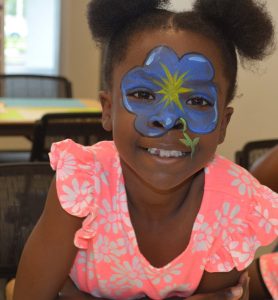 Location: South Miami-Dade Cultural Arts Center, 10950 SW 211 Street, Cutler Bay, FL 33189
Date: Sat, Jan. 6th, 2018
Time: 10am – 2pm
Tel: 786-573-5316
Tel Box office: 786-573-5300
smdcac.org/events/fgo-family-day-2017
For Regional Accommodations, Restaurants & attractions: miamiandbeaches.com
Running into the chilly Atlantic might not be the typical way to celebrate New Year's Day, but for the last 18 years, the Tybee Polar Plunge has done just that.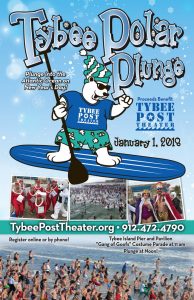 The annual Tybee Polar Plunge, is a tradition held every New Year's Day at the Tybee Island Pier and Pavilion. Join thousands of hearty and brave souls as they take a group  plunge into the into the icy Atlantic Ocean at noon or just come out and see who's crazy enough to take the plunge and cheer them on.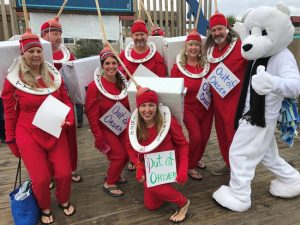 The fun kicks off with the legendary Gang of Goofs costume contest and parade on the Tybee Island Pier and Pavilion at 11 am before the plunge. So gather up your gang of goofy friends and family, dream up your wackiest costumes and compete for great cash prizes before a panel of celebrity judges.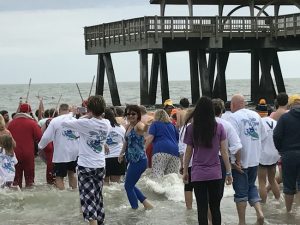 So don't hesitate, take the leap…Funds raised support the renovation of the historic Tybee Post Theater.
AVOID LONG LINES AND REGISTER IN ADVANCE!  Click Here
Location: Tybee Island Pier and Pavilion – Tybee Island, GA 31328
Date: Sunday,  January 1, 2018
Time: 10am
Tel: 912-472-4790, 912-786-5444
tybeepolarplunge.com
For Regional Accommodations, Restaurants & Attractions: visittybee.com, visitsavannah.com
The Daytona Beach Drive–In Church – Back in 1953 when this was still the Neptune Drive-In Theater, The First Christian Church organized the first drive-in service.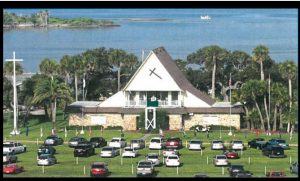 Buying the property in 1957, they now welcome everyone – tourists, the physically challenged, families with kids or those looking for a unique way to worship (honking your horn = clapping).
Services typically last for about 55 minutes and they offer hot coffee and Krispy Kreme donuts before and after each service in Friendship Hall.
Perfect for those going to swim on Sunday (don't need to wear your Sunday best!) – just stay in the car, tune in on your radio, and at the end Rev. Robert Kemp-Baird will shake your hand through the window – then you can zip across the street to the beach.
Location: Daytona Beach Drive In Christian Church, 3140 South Atlantic Avenue
Daytona Beach Shores, FL 32118
Hours: Sun 8:30 & 10
Tel: 386-767-8761
driveinchurch.net
For Regional Accommodations, Restaurants & Attractions: DaytonaBeach.com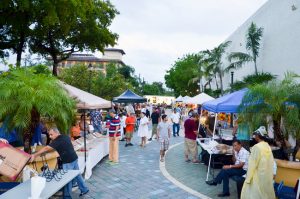 Miami, FL Exit 1B: Little Havana is a true reflection of Hispanic culture. As you approach the heart of the neighborhood at SW 8th Street—known as Calle Ocho by the locals; the geographical, historical and emotional heart of the Miami Cuban exile community,  you may feel you've been transported to another time and place. Go there for authentic Cuban fare, a strong cafecito, a good Cuban cigar, Latin festivals or a fierce game of dominoes. From salsa-dancing and art exhibits, to a historic movie theater, concerts, Little Havana uncovers a thriving arts and culture scene with a distinctly Cuban flair.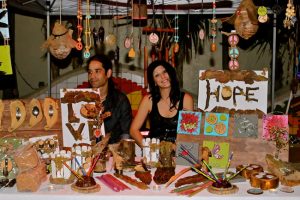 Experience Little Havana by partaking in the Cuban culture at Viernes Culturales (Cultural Fridays), Little Havana's popular vibrant art and culture festival, taking place on the last Friday of every month, from 7 to 11 pm on SW 8th Street (Calle Ocho) between 13th and 17th Avenues. It promises to be a fun-filled event for the whole family.
Enjoy live music, dancing under the stars, discover works by local artists and artisans in and around iconic Domino Plaza on SW 8th Street and SW 15th Avenue, contemporary and historic artworks at the many fine art galleries, domino games, cigar rollers, local arts and crafts, all while taking in the flavor and ethnic diversity that Little Havana has to offer.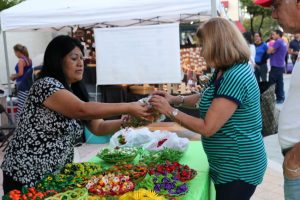 Get the sense of this tight knit community by taking advantage of the Free Little Havana Walking Tour.  Dr. Paul George has developed 12 different tours of the surrounding neighborhoods and this historic walking tour experience brings a unique and different audience from all parts of South Florida. Meet in front of the Tower Theater (1508 SW 8th St.) @ 7 PM, Free, no reservations required.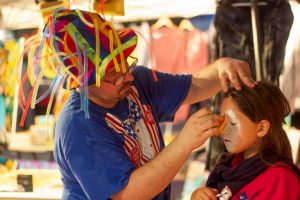 Free Trolley Service : The City of Miami takes you for free on the Miami Trolley leaving from the Mary Brickell Village and the Brickell Metrorail/Metromover Station to the heart of the Viernes Culturales festival every 15 minutes, starting at 6:30 pm.
Location: Along Southwest 8th Street from 13th to 17th avenues, Miami, FL 33135
Date: Fri, June 30 2017 (Later 2017 Dates: 7/28, 8/25, 9/29, 10/27, 11/24, 12/29)
Hours: 7 – 11 pm
Tel: 305-643-5500
viernesculturales.org/mainvc/
For Regional Accommodations, Restaurants & Attractions: miamiandbeaches.com
What do you get when you assemble authors, scientists, and leading innovators alongside outstanding artists? The International Festival of Arts & Ideas – a 15-day festival of performing arts, lectures; dynamic public programs to captivate, entertain, and motivate a diversity of communities.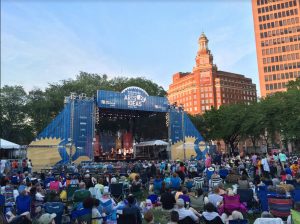 Each June, the Festival takes over the theaters, open spaces, and courtyards of New Haven, Connecticut with performances and dialogues that tickle the senses, engage the mind, and inspire the soul. More than 80% of festival programs are completely free to the public, including events that feature some of the most influential jazz, classical, dance, and theater artists of our time.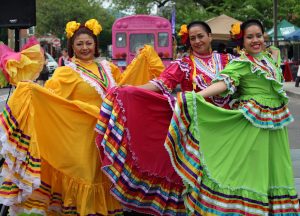 This year will feature an array of world-premiere theater performances, internationally renowned musicians, modern dance, circus theater, weighty discussions on contemporary issues, food and bicycle tours. Be empowered through the rhythms of BLACK GIRL: Linguistic Play, healed through the communal music of (Be)longing, and surprised by international premieres from China, cutting-edge, retro-tech experiences of Manual Cinema, and LEO's gravity defying theatrics.  In addition, more than a dozen new performances and experiences in ALTAR'd Spaces surrounding the New Haven Green, the Big Read, The Wailers and Rusted Root… the line up is bounteous!
Photo Credits:New Haven Green – Judy Sirota, Pop Up Fair – Haven Anderson
Location: Town Green and various venues throughout the city
Downtown New Haven, CT 06510
Dates: June 3- 24, 2017
Hours: Various
Tel: 203-498-1212
artidea.org/festival
For Regional Accommodations, Restaurants & Attractions: visitnewhaven.com
Celebrate the season at historic Newburyport Spring Festival, a tradition upheld for over 30 years on Memorial Day Weekend.  Enjoy great live music, art, fine crafts, activities for kids, and food from Newburyport's outstanding restaurants at this 2-day FREE festival featuring entertainment for the whole family -rain or shine.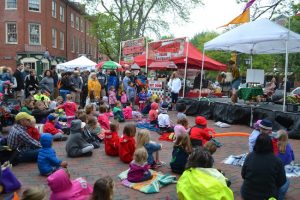 Sunday -Entertainment
10:30am-11:15am in Market Square -Bryson Lang – Comedy Juggler – audiences will see a family-friendly show and an energetic personality performing inventive and clever routines that mix comedy, audience participation, ball spinning, flying sombreros, ball bouncing, fire-juggling, well-crafted timing, huge spinning bouncing rings, giant Beach Balls, improv, and a few surprises.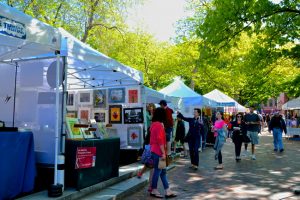 10am, 12pm, and 2pm -Theater in the Open – Flash Mob on Inn Street
Live Music
1pm – 4pm  Live Music in Market Square – 617 Band – Covering your favorite party and dance hits!
11pm, 1pm, 3pm – 30 min sets on Inn Street – Zach Field Drum Studio
Art
"Emerging at Any Age" – A group of Newburyport's finest senior artists from just starting out to artists that have had long careers in art. Gallery will be on Pleasant Street.
Monday Entertainment
Kids Entertainment from 10:30-11:30am in Market Square – Reptile Show
Come and meet some of the friendliest reptiles in New England. Brought to you by Zoo Creatures/New England Reptile, they will teach you about some most impressive animals. From giant snakes to prehistoric lizards, you can learn, touch, hold and hug.
Live Music in Market Square
Eagle in the Attic – Newburyport band performing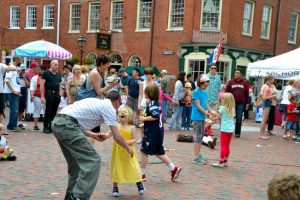 Location: Downtown Newburyport, Market Square, Newburyport, MA 01950
Date: Sun  May 28 – Mon May 29, 2017
Hours: 10am – 5pm
Tel: 978-462-6680
newburyport.com/events-in-newburyport/
For Regional Accommodations, Restaurants & Attractions: newburyportchamber.org
If you are an animal lover, this show is for you. Popovich Comedy Pet Theater is a family-oriented blend of the unique comedy and juggling skills of Gregory Popovich, and the talents of his furry costars.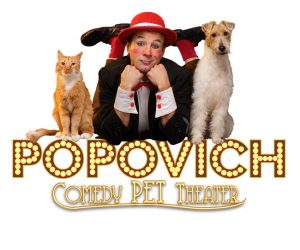 Featuring European-style circus extravaganza including physical comedy, juggling, acrobats from the Moscow Circus, along with mimes, contortionists and jaw dropping juggling by internationally acclaimed award winner Gregory Popovich. There are more than 30 pets in the show, including highly intelligent dogs, house cats, a variety of birds and a miniature horse, each one has been rescued from animal shelter. The animals show off their dexterity in a variety of unbelievable stunts and skits, including "The Dog Classroom," "The Amazing House-Cats," and "The Animal Train Station."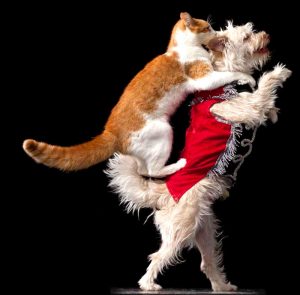 Popovich, a fifth generation circus performer who learned early on how to develop strong bonds with animals, has rescued a majority of his performers from shelters all over the country, and has transformed them into Las Vegas stars. He is a gold medal winner in Paris, France and a special award winner in Monte Carlo. Gregory and his pets were finalists on "America's Got Talent", were guests on TV shows with Jay Leno, David Letterman, Craig Ferguson and was a feature on Animal Planet. Do not miss this opportunity to see this unique family-friendly show featuring this legendary circus entertainer and his furry friends.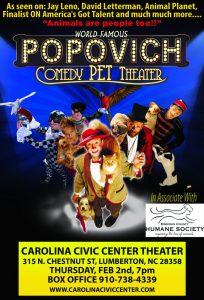 Location: Carolina Civic Center Historic Theater, 315 North Chestnut St., Lumberton, NC 28358
Date: Thurs., Feb 2. 2017
Time: 7 pm – 9 pm
Tel: 910-738-4339
carolinaciviccenter.com/event/popovich-comedy-pet-theater/#.WEg1Rn2rHfc
For Regional Accommodations, Restaurants & Attractions: lumberton-nc.com
Don't miss the mid-Atlantic's premier celebration of the literary arts, The Baltimore Book Festival, featuring more than 200 celebrity and local authors appearances and book signings, non-stop readings on multiple stages, cooking demos by celebrity chefs, poetry readings and workshops, panel discussions, more than 100 exhibitors and booksellers, walking tours, storytellers and hands-on projects for kids, street theater, live music, and a delicious variety of food, beer and wine.
For the kids, or the kids at heart there's a Pop Culture Parade where superheroes, storybook characters, BmoreFit Dancewalkers,  and special guests dress up in costume and march down the promenade, starting at Pratt & Light streets traveling down to the Geppi's Entertainment Museum Comic Pavilion.
Some of the feature presentations include: Terry McMillan, author of "How Stella Got Her Groove Back"; NPR correspondent Glen Weldon, talking about his "The Caped Crusade: Batman and the Rise of Nerd Culture"; and local pundit D. Watkins, who has an essay collection called "The Beast Side: Living (and Dying) While Black in America" and his memoir 'The Cook Up,' takes us deeper into his former life, and Comic writer Carl Hiaasen will read from his newest novel, "Razor Girl" to mention but a few.
Whether it's Health & Wellness , Cooking (The Food for Thought), Science Fiction & Fantasy or Children's with a Stage featuring interactive programs for the whole family, this FREE event highlights 13 stages offering something for everyone.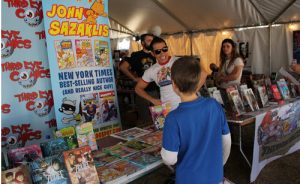 Location: Baltimore Inner Harbor, 201 E. Pratt Street,Baltimore, MD 21202
Date: Fri – Sun Sept 23-25, 2016
Hours: 11 – 7pm
Tel: 410-752-8632
baltimorebookfestival.org
For Regional Accommodations, Restaurants & Attractions: baltimore.org
Phot0 Courtesy of The Baltimore Office of Promotion & The Arts
Providence, RI Exit 21: Three days of amazing national & local improv talent at The 13th Annual Providence Improv Festival taking place in the heart of downtown Providence on September 22-24, 2016.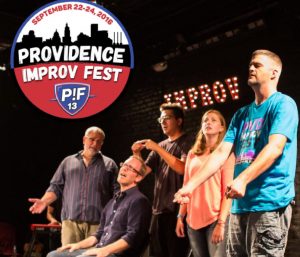 This year's Fest will feature top improv comedy troupes from throughout the country including Susan Messing and Rachael Mason as "The Boys". The FEST remains dedicated to showcasing a broad spectrum of theater artists who excel at creating scenes, characters, and situations in the moment offering shows by top performers in the local, regional, and national improv comedy scenes.
Be a part of the festival, rub elbows with some incredible performers, partake in the workshops, after-parties and other fun events at their downtown theatre spaces. Experience some of the world-class food, art, and entertainment that Providence can offer within an intimate and picturesque cityscape.
Location: AS220
95 Empire Street, Providence, RI
115 Empire Street, Providence, RI
Providence, RI 02903Dates: September 22 – 24, 2016
Times: Various check schedule
Tel: 401-241-9556
providenceimprovfest.com
For Regional Accommodations, Restaurants & Attractions: goprovidence.com
Photo credit – David Rickerby