Tag Archive
activity
art
artist
Austria
Canada
children
city
CostSaver
display
Drivei-95
drive i-95
entertainment
Europe
event
exhibit
family
festival
Florida
food
France
free
fun
historic
History
landmark
live
local
London
Museum
music
performance
Restaurant
roadtrip
shop
show
sights
sightseeing
tour
tourist
Trafalgar
travel
travelblogger
USA
view
world
Experience four days and nights of Latin dance lessons, meeting new people, enjoying dance performances and social dancing with world renown instructors at DC's 3rd Annual Fall Salsa and Bachata Dance Festival.
Four Days of Non-Stop Dancing with 5 Nights of Theme Parties, Over 50 Salsa, Bachata, Kizomba, and Zouk Workshops, amazing talent from around the world and dance performances and social dancing with world renown instructors.
Experience this Latin Dance Fest and hangout with new people, learn to dance and even ask one of the artists to dance with you.

Event Schedule: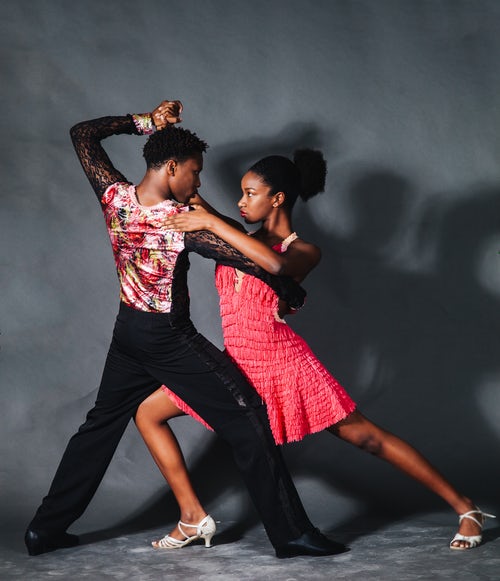 Workshops:
Thursday – 8pm until 10pm
Friday – 2pm until 9pm
Saturday – 10am – 9pm
Sunday – 11am – 9pm
Performances:
Friday – Sunday – Starting at 9pm
Social Dancing:
Thursday -starting at 10pm
Friday – 10:30pm – 6am
Saturday – 10:30pm – 6am
Sunday – 10:30pm – 6am
Location: Westin Alexandria Hotel, 400 Courthouse Square, Alexandria, VA 22314
Dates: Sept 27 – 30, 2018
Time: Various- See Schedule Above
Tel: 703-409-0443
dcsalsabachatafest.com
For Regional Accommodations, Restaurants & Attractions: visitalexandriava.com
Savannah VOICE Festival brings classical vocal excellence to Savannah, with over 25 performances, through a two week celebration of operas, concerts,  food and wine events, and masterclasses during the month of August.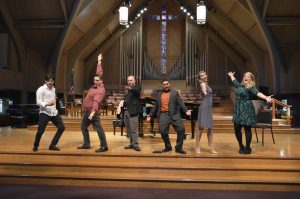 Every year, the Festival is inspired by a theme—2018's is "Stories Great & Small." Offering music from opera, musical theatre and song, this year's highlights include Verdi's La Traviata, Menotti's The Telephone, Humperdinck's Hansel and Gretel and Michael Ching's comedic opera Speed Dating Tonight!
It is a celebration of the classical voice with over 25 performances, including operas, concerts, food and wine events, and masterclasses. Offering music from opera, musical theatre and song, this year's highlights include Verdi's La Traviata, Menotti's The Telephone, Humperdinck's Hansel and Gretel and Michael Ching's comedic opera Speed Dating Tonight!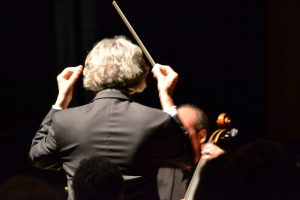 The sixth annual festival, will be staged Aug. 4-26, The Westin Savannah Harbor Resort is the backdrop for many events as well as in and around Savannah in a variety of venues. This will mark the second year of the festival's expansion to three weeks, treating patrons to several extra days of delightful musical offerings.
Through his VOICE Programs, legendary baritone Sherrill Milnes will take attendees on a lighthearted journey through memorable concerts featuring over 100 artists from 15 countries, who will share operatic stories from the past and present, and modern songs of today.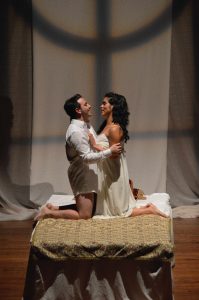 As part of the intensive programs of the Festival Season, opera industry leaders will offer the next generation of artists tools to improve their performance during hour-long mini master class sessions. The free mini master class series provides attendees with the opportunity to meet the faculty members of the VOICExperience Programs while learning more about vocal music, technique and about the "masters" themselves.
This non-stop celebration of the voice will impress the most avid fans and newcomers alike. For the complete 2018 line-up: savannahvoicefestival.org/festival-events

For Free Events: savannahvoicefestival.org/free-events
Location: Various
Dates: Aug 4 – 26, 2018
Times: Various – see schedule
Tel: 855-766-7372
savannahvoicefestival.org
For Regional Accommodations, Restaurants & Attractions: visitsavannah.com
Join the Carroll County Farm Museum for a Chincoteague Pony-themed tea. Program includes: book signing, luncheon and meet a real Chincoteague pony.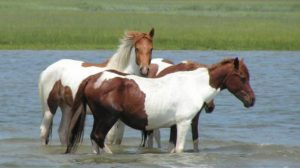 Tea features a boxed lunch with ice cream and lemonade. After tea, learn about the Chincoteague ponies and their wetlands with fun facts, colorful slides and inspirational stories with a presentation given by children's author Lois Syzmanski  on the wild ponies of Chincoteague.
Afterwards, visit with a real Chincoteague Pony and horse trainer, Summer Barrick.
Spots are limited. Reservations by September 15 –  800-654-4645.
Location: Carroll County Farm Museum, 500 S Center St, Westminster, MD 21157
Date: Sat,  Sept 30, 2017
Time: 11 – 1pm
Tel: 800-654-4645
carrollcountyfarmmuseum.org/event/pony-tea/?instance_id=438
For Regional Accommodations, Restaurants & Attractions: carrollcountytourism.org
Walk into a medieval  fairytale and experience what a spring festival might have been like in 12th century Nottingham England. Fantasy takes flight when you step back to the past at Robin Hood's Faire. Witness singing, dancing and magic throughout the faire, listen to old world music performed live on stage and in the streets and watch Robin Hood and his Merry Men stop Prince John's villainy.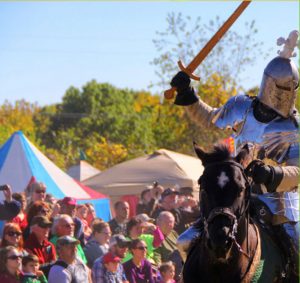 This amusing and colorful festival offers continuous themed entertainment throughout the day and some special events including:  The Mayor of Nottingham's Bingo Brunch, Princess Tea Time, Archery & Archery Tag, Opening Ceremony, Daily Tournaments, Paragon Jousting, parade, Prince John's Plot and join the Merry Men interactive show. For a complete schedule of events: robinhoodsfaire.com/shops-and-crafts/show-information/show-schedule/
The Faire has featured weekends, with activities geared to themes:
May 13, 14 – Pet Weekend– Open up a whole new world for your pet when you attend Robin Hood's Faire "Pet Weekend". Participate in daily contests with your pet to win prizes or just watch shows, shop, and enjoy the day. robinhoodsfaire.com/may-13-14-pet-weekend/
May 20-21 – Fantasy & Fairies Weekend- Anything is possible with fairy magic as visitors from a variety of places and times are pulled from the future and past to Robin Hood's Faire. Come as you are or consider dressing as a fairy or play someone from history or the future. robinhoodsfaire.com/fantasy-fairy-weekend-may-20-21/
May 27, 28, 29 – Bromance & Brew Weekend-What could be better than hanging out with your guy friends, competing against each other in manly contests, and sharing a cold craft brew? Guys will enjoy this weekend and  ladies, Sunday is a vow renewals with Friar Tuck.  robinhoodsfaire.com/bromance-brew-weekend-may-27-28-29/
Robin Hood's Faire runs every Saturday, Sunday, and Memorial Day from May 13-29, 2017 (11 am to 7pm). Tickets to the festival are available at the Faire on all days of the show. All food, drink, and games are cash only.
Location: North Haven Fairgrounds, 300 Washington Ave, North Haven, CT 06473
Dates: May 13 — 29, opened Sat, Sun & Memorial Day
Hours: 11– 7pm
Tel: 860-478-5954
robinhoodsfaire.com
For Regional Accommodations, Restaurants & Attractions: visitnewhaven.com
Jeep enthusiasts celebrate a passion for off-road vehicles over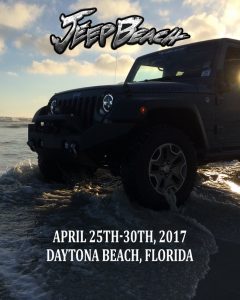 five days of family-friendly fun for Jeep owners. The Jeep Beach event has become the largest Jeep only five-day event in the southeast USA and is held each April in Daytona Beach, Florida to raise much needed funds for worthwhile local and national charities.
Thousands are expected at Daytona Beach and The World Center of Racing, the Daytona International Speedway for this unique Jeep Extravaganza.  Jeep Beach attracts Jeepers and Jeep Industry Vendors from all over the USA, Canada, and even overseas.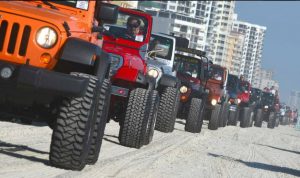 While appreciating the great weather with like-minded Jeep aficionados, enjoy and partake in the many festivities including: obstacle courses for all levels of drivers, largest Jeep specific vendor show, Beachside Mainstreet Cruise In, clean up at the Jeep-shining show, Pirate Night Themed Kick-off party, Scavenger Hunt, Off Site Trail Rides, Beachside Concert, Block Party and Fireworks, and $150,000 in Raffle Prizes.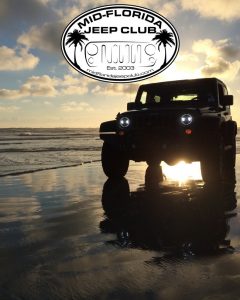 Location: City wide Daytona Beach, FL 32118
Dates: April 25 – 30, 2017
Hours: For dates & times of specific events: jeepbeach.com/schedule-events
jeepbeach.com
For Regional Accommodations, Restaurants & Attractions: daytonabeach.com
They say a "picture's worth a thousand words" well then the city of Wilson has a lot to say.  From April 8th until July 16th, Nash Street, the main street of Wilson, North Carolina will be transformed into a vibrant gallery of large-scale photographs for the 3rd annual Eyes On Main Street Festival.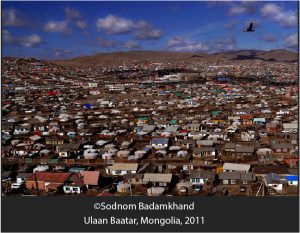 One hundred prominent and emerging photographers from more than 30 countries, will be featured in store front businesses on Nash Street joining forces to help revitalize Historic Downtown Wilson. The exhibition 100 artists for 100 days, will focus on the theme of "Main Street, a Crossroad of Cultures" as interpreted by the individual photographers.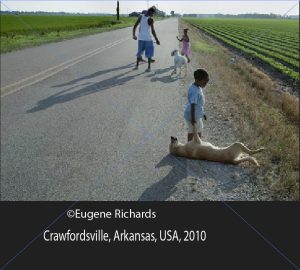 The Eyes on Main Street festival will launch on Nash Street from 6 pm –9 pm on Saturday April 8, 2017 with live music. Over the next 100 days there will be a number of festivities to celebrate Wilson's commitment to the arts.
Several workshops and lectures led by photography professionals will be held during the Festival. To see a list of all FREE events, lectures and workshops: eyesonmainstreetwilson.com/news
Location: Historic Downtown Wilson – Nash Street, NC 27893
Dates: April 8 – July 16th, 2017
Tel: 252-991-4903
eyesonmainstreetwilson.com
For Regional Accommodations, Restaurants & Attractions: wilson-nc.com
Imagine an Easter Egg Hunt on the grounds of the glorious Flagler Museum…The Gilded Age estate was a 55-room winter retreat built in 1907 as a wedding present for Henry Flagler's 3rd wife Mary Lily Kenan Flagler. Today, Whitehall is a National Historic Landmark and is open to the public as the Flagler Museum, featuring guided tours, changing exhibits, and special programs.
Children are invited to hunt for more than 8,000 eggs on the Museum's Lawn and in the Cocoanut Grove. The Museum grounds will be sectioned off into age-appropriate areas so everyone, including toddlers, will have an opportunity to participate.
When the Museum gates open at 9am  children  will be visited by the Easter Bunny. Don't forget your camera as this is a great photo-op with the Bunny and the grandeur of the museum as a backdrop. There will be an Easter Craft Activity Table, where children can engage in Easter-themed art projects, face painting, balloon sculptures, and play a game of Bean Bag Toss.
The egg hunt begins promptly at 10am. The Easter Egg Hunt for children age four and under will be held on the Southeast Lawn with 3,500 hidden eggs. For kids ages five and older the Hunt is in the Cocoanut Grove with 4,500 hidden eggs.  Look for the golden egg to win a special prize.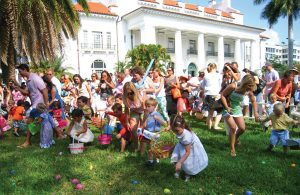 To purchase tickets: flaglermuseum.us/programs/easter-egg-hunt
Photo Courtesy of: © Flagler Museum
Location: Flagler Museum, One Whitehall Way, Palm Beach, FL 33480
Date: Sat, April 15, 2017
Time: Gates open at 9am.The egg hunt begins at 10am
Tel: 561-655-2833
flaglermuseum.us
For Regional Accommodations, Restaurants & Attractions: thepalmbeaches.com
What better place to learn a piece of Manassas history than with a Cemetery Tour. Learn about "Important Citizens who Influenced Prince William County History". The Manassas City Cemetery tour is a biographical tour of our predecessors which allows you to discover their contributions to society.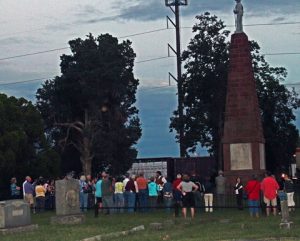 The Ladies Memorial Association of Manassas (later to become the United Daughters of the Confederacy) created the Confederate Cemetery in 1867 on one acre of donated land. The land was given to hold the remains of Confederate soldiers "scattered over the Plains."
Although the Bull Run Ladies Association reburied the remains of soldiers found on the battlefield in the Groveton Cemetery, there were many other remains recovered throughout Manassas. In 1911, the Association placed a bronze statue of a Confederate Soldier "At Rest" on the brownstone monument that had been dedicated in 1889. Legend has it that the soldier faces east to guard against attack from Washington.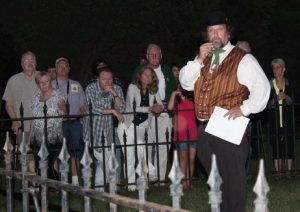 Each year for the cemetery tour a different theme is used. Tragic deaths (murders or accidents), women, cemetery architecture are just a few from the past. This year focuses on County and Community leaders: Sheriffs, politicians, school administrators,… This tour is done with the greatest respect to the cemetery and its "inhabitants".
To purchase tickets visit: manassasechoes.com, or call 703-368-1873
Location: Manassas Confederate Cemetery, 9317 Center St., Manassas, VA 20110
Date: Fri, March 17, 2017
Time: 8pm – 9:30 PM
Tel: 703-257-8265
manassasmuseum.org
For Regional Accommodations, Restaurants & Attractions: manassascity.org
This city throws a birthday party every year for its famous first citizen, George Washington, who lived here most of his life (when he wasn't off leading a war or being first president of United States). He was born February 22. 1732 in Virginia and Alexandria commemorates with  George Washington-themed events throughout the month each February.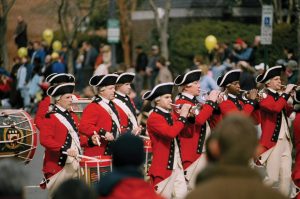 In the spirit of the old cherry tree tale, from now until Feb 11th, Alexandria restaurants are challenged to a very cherry culinary contest. At participating restaurants diners are encouraged to vote for their favorite cherry drinks, starters, entrees and desserts.
(703) 829-6640 For participating restaurants and more info: washingtonbirthday.com/events-1/2017/1/29/cherry-challenge   Photo Credit: Tisara Photography
How about a Walking with Washington Tour. Walk in George Washington's footsteps through his hometown, historic Alexandria. View some of the sites connected to the General, like where he filled his prescriptions or slept overnight. FREE
Begin your journey: Ramsay House Visitors Center, 221 King Street, Alexandria, VA 22314
Dates: Sun. Feb 5, 12, 19, 2017
Time: 2 -3:30pm
washingtonbirthday.com/events-1/2017/2/5/walking-with-washington
Historic Alexandria "Open House" : In honor of the birthday of George Washington admission is FREE to the following sites on Parade Day.
Gadsby's Tavern Museum (134 North Royal Street, Alexandria, Virginia), 11:00 a.m. – 4:00 p.m.
Friendship Firehouse Museum (107 S. Alfred St., Alexandria, Virginia), 10:00 a.m. – 4:00 p.m.
Old Presbyterian Meeting House (323 South Fairfax Street, Alexandria, Virginia), 10:00 a.m. – 4:00 p.m.
The Lyceum (201 S. Washington St., Alexandria, Virginia), 10:00 a.m. – 4:00 p.m.
Carlyle House (121 N. Fairfax St., Alexandria, Virginia), 11:00 a.m. – 4:00 p.m.
Stabler-Leadbeater Apothecary Museum (105-107 S. Fairfax St., Alexandria, Virginia), 11:00 a.m. – 4:00 p.m.
Christ Church (118 N. Washington St., Alexandria, Virginia), 9:00 a.m. – 4:00 p.m
Date: Mon, Feb 20, 2017
Time: 9am – 4pm
washingtonbirthday.com/events-1/2017/2/20/historic-alexandria-open-house
Throughout the weekend, participate in public wreath-layings at the Washingtons' Tomb, see 18th-century dancing demonstrations and character performances, and enjoy birthday cake with "General and Martha Washington." Feb 18 & 19: Included in admission.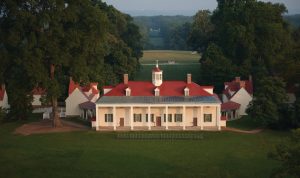 Photo Credit: Mount Vernon

On February 20, see the Official Observance Ceremony of George Washington's Birthday, a special military demonstration, and a musical salute to the first president. The Pioneer Farm will also be open on this day. Admission is FREE
Photo Credit: Mount Vernon

The celebration continues on February 22 as Mount Vernon offers FREE admission on George Washington's actual birthday.
Dates: Feb 18, 19, 20, 22, 2017
Time: 9am – 4pm
mountvernon.org/plan-your-visit/calendar/events/celebrate-washingtons-birthday-on-presidents-day/
For Regional Accommodations, Restaurants & Attractions: visitalexandriava.com
Treat your dog to Dogapalooza, a very popular, dog-friendly afternoon at the Ormond Memorial Art Museum. Revel in the joyful family-friendly celebration of the human-animal bond throughout the museum, the gardens and parking lot, giving dogs trees, shade and lots grass to roll around on.
This festival features tons of fun dog activities including FREE puppy photo experience, doggie art project -where your dog creates the art,  FREE dog nail clipping, obedience demonstrations and some fun music mixed by DJ.
There will be a canine costume contest which includes categories: best in Show, Best Pop Culture Reference, Best Duo (Dog + his human),  and Best Ensemble (more than 1 Dog). Don't forget to take advantage of doggie babysitting that will be offered for short-term visits to check out the art in the museum.
Enjoy delicious food, drinks and a great casual dog-themed afternoon with dogs and dog lovers alike that will have you begging for more.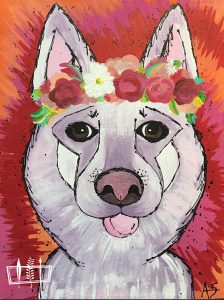 Well-behaved dogs on leashes are welcome as are their human companions.  All proceeds benefit  Sophie's Circle pet food pantry. Admission is a $2 donation.
Painted by Daytona Beach Artist Amy Holzer
Location: Ormond Memorial Art Museum & Gardens, 78 East Granada Blvd, Ormond Beach, FL 32176
Date: Sat, Jan 7, 2017
Hours:  2  – 4 PM
Tel: 386-676-3347
ormondartmuseum.org/event/dogapalooza/2016-10-22_200pm
For Regional Accommodations, Restaurants & Attractions: daytonabeach.com