Tag Archive
activity
architecture
art
artist
Austria
Canada
children
city
CostSaver
display
Drivei-95
drive i-95
entertainment
Europe
event
exhibit
family
festival
Florida
food
France
free
fun
historic
History
landmark
live
local
London
Museum
music
photo
roadtrip
shop
show
sights
sightseeing
tour
tourist
Trafalgar
travel
travelblogger
USA
view
world
Hippie Tribe Fest is where the Bohemians roam. Created to bring community together, and to bring out the fun and free spirit in all of us; to create an experience for attendees to enjoy nature, to see incredible works of art, natural products, hand-made, Bohemian and Fair-Trade, amazing creations from local artisans and to enjoy performances by talented musicians.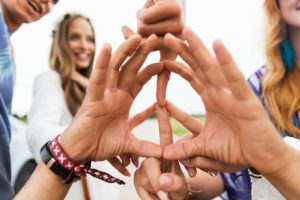 At the main stage, there will be six hours of top notch musical artists and performers. Gifted buskers/solo artists will be performing throughout the festival and at the Feeling Groovy tent. At the Flower Child tent you will find an array of children activities and fun for the whole family.
Throughout the Hippie Tribe festival you can discover some of the most talented body artists including  Henna, Face Painting. One of the highlights featured is a one hour Drum Circle, where drummers, dancers and hoopers are welcome and encouraged to participate, sharing the energy and heartbeat of Mother Earth.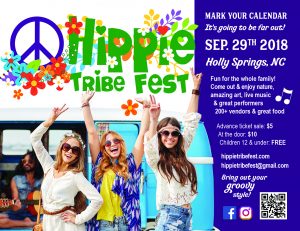 Delicious food available from local food vendors and food trucks. Attendees are encouraged to bring out their Hippie style, folding lawn chairs, blankets, drums and other instruments, as well as an umbrella; this is a rain or shine event. All parking will be on site and FREE.
Advance Entry Tickets $5 ($10 at the door); Children 12 and under – FREE. Tickets Here
Location: Sugg Farm Park at Bass Lake, 2401 Grigsby Ave, Holly Springs, NC 27540
Date: Sat, Sept. 29 2018
Time: Noon – 7pm (rain or shine)
Tel: 919-825-1122
hippietribefest.com
For Regional Accommodations, Restaurants & Attractions: rockymounttravel.com
The days of headhunting are long past, but an overnight stay with members of the Iban tribe – renowned for their blowpipe prowess and headhunting traditions – offers an enlightening look at their ancient customs and ceremonies.
Adventure Center's 11-day "Headhunters of Borneo" suitable for travelers ages 7 to 70 (and up), offers a peek into the old ways of this once-feared tribe: learning how to best behave with the Iban so as not to offend, visiting with the Headman (an honor and a courtesy), enjoying traditional dances, and dining on traditional foods (no heads) while sitting on the longhouse floor.
Other highlights include the bustling city of Kuching, the coral islands of Tunku Abdul Rahman Park, guided treks through rain forests and nature preserves filled with exotic wildlife, and a cruise down the Kinabatangan River. Prices for the nine departures beginning July 24, 2011 and running through 2012, range from Cdn $2,973 to $3,060 per person, double (children are slightly less), and cover entrance fees, activities, accommodations, most meals, services of a group leader, and transportation, including domestic flights; optional extensions and international air are extra. An optional five-day post-trip in Mount Kinabalu challenges guests to ascend Southeast Asia's highest mountain before spending a day in Kota Kinabalu.
After a day spent exploring the scenic waterfront and cityscape of Kuching, Borneo's largest city, guests travel to Bako National Park for a trek along jungle trails that are home to proboscis monkeys, long tail macaques, wild boars and monitor lizards, among others. A stop at the farmers market in Serian is followed by a longboat ride on the Lemanak River to the longhouse of the welcoming Iban tribe. Travelers have the opportunity to navigate the waterfalls and rolling hills of the Damai Rainforest by sea kayak or on foot before arriving in Sepilok, where visits to the Sukau Rainforest and Orangutan Reserve – one of only three of its kind in the world – offer close-up views of the endangered species. After the Kinabatangan River cruise guests fly to Kota Kinabalu for a final day of snorkeling around the coral islands of Tunku Abdul Rahman Park, visiting the Sabah State Museum or taking a trip to the colorful local markets.
Adventurers on the optional post-trip "Mount Kinabalu Trek Extension" continue their adrenaline-fueled journey as they ascend through rainforest and swirling mist to the summit of Southeast Asia's highest mountain. Rewarded with a panoramic view of the sunrise, they then descend into Kota Kinabalu for a final night of exploration. The five-day trip is priced at Cdn $768 per person, double.
Additional details can be found at http://www.adventurecenter.com/ca/TheAdvTvlCo/fba. Booking information, brochures and reservations, can be obtained from travel agents; Adventure Center's visitor-friendly website, www.adventurecenter.com/ca ; or by phone (866) 338-8735. The company has been around for more than 35 years.