Tag Archive
activity
architecture
art
artist
Austria
Canada
children
city
CostSaver
display
downtown
drive i-95
Drivei-95
entertainment
Europe
event
exhibit
family
festival
Florida
food
free
fun
historic
History
landmark
live
local
London
Museum
music
Ontario
roadtrip
shop
show
sights
sightseeing
tour
tourist
Trafalgar
travel
travelblogger
USA
view
world
.
Lunch is easy in Salzburg. Everyone of all ages enjoys the crusty breads, varieties of wursts and cheeses found in carts around old city of Salzburg, Austria.

The Ormond Beach Community Day is a fun filled event for the whole family. All the fun takes place on Saturday, September 29th from 11am to 4pm at Destination Daytona.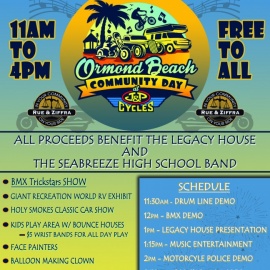 This free community non-profit charity event features outstanding food, live music, vendors and entertainment including a professional  BMX Trickstars shows, classic car show, RV exhibit with Giant Recreation World, Motorcycle Police Demos,  drum line performance, a visit from the National Guard, top 40 hand picked Hot Rod show, kids play area with face painting, balloons, bounce house, and all full day of live music.
Location: Destination Daytona, 253 Destination Daytona, Ormond Beach, FL 32174
Date: Sat, Sept 29, 2018
Time: 11am – 4pm
Tel: 386-868-8484
For Regional Accommodations, Restaurants & Attractions: daytonabeach.com
Hippie Tribe Fest is where the Bohemians roam. Created to bring community together, and to bring out the fun and free spirit in all of us; to create an experience for attendees to enjoy nature, to see incredible works of art, natural products, hand-made, Bohemian and Fair-Trade, amazing creations from local artisans and to enjoy performances by talented musicians.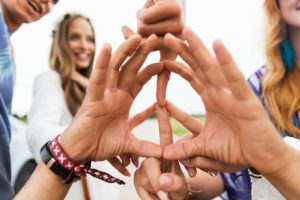 At the main stage, there will be six hours of top notch musical artists and performers. Gifted buskers/solo artists will be performing throughout the festival and at the Feeling Groovy tent. At the Flower Child tent you will find an array of children activities and fun for the whole family.
Throughout the Hippie Tribe festival you can discover some of the most talented body artists including  Henna, Face Painting. One of the highlights featured is a one hour Drum Circle, where drummers, dancers and hoopers are welcome and encouraged to participate, sharing the energy and heartbeat of Mother Earth.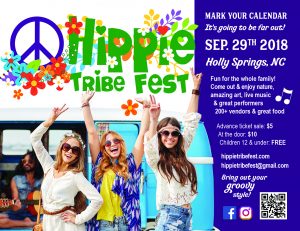 Delicious food available from local food vendors and food trucks. Attendees are encouraged to bring out their Hippie style, folding lawn chairs, blankets, drums and other instruments, as well as an umbrella; this is a rain or shine event. All parking will be on site and FREE.
Advance Entry Tickets $5 ($10 at the door); Children 12 and under – FREE. Tickets Here
Location: Sugg Farm Park at Bass Lake, 2401 Grigsby Ave, Holly Springs, NC 27540
Date: Sat, Sept. 29 2018
Time: Noon – 7pm (rain or shine)
Tel: 919-825-1122
hippietribefest.com
For Regional Accommodations, Restaurants & Attractions: rockymounttravel.com
Calling all dachshunds, wiener wannabes, dachshund lovers and friends…A Cape Cod tradition continues on Main Street, celebrating everything dachshund in charming Historic Barnstable Village.
Cape Cod Doxie Day invites you to join the first ever Wiener Waddle and Waggin' Parade dachshunds in costume and decorated wagons, strollers and carts, are encouraged. Prizes will be awarded for best costume, best wagging and best waddle. Cheer on your favorite doxie in the Doxie Dash.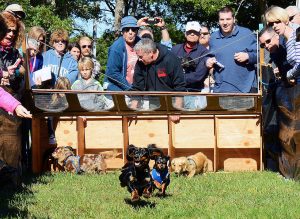 Bring Fido and help celebrate everything dachshund. Enjoy the many contest including longest doxie, teeniest weenie, best trick to name a few. Enter competitions to win prizes and bragging rights.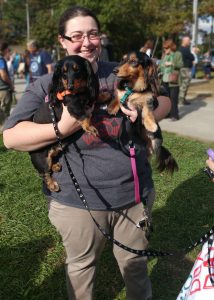 Fun for the whole family including the furry ones. Come on out and sing the official Dachs-song, mingle and meet other doxies to benefit local animal organizations. Take photos with the mini Oscar Mayer Wienermobile, and partake in the Blessing of the animals, and stop by the ask-a-vet table. There will be raffles,  silent auction and more.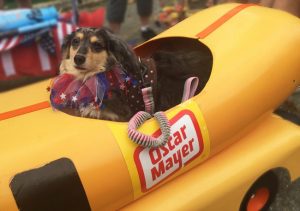 All well-behaved, on-leash dogs are welcome at Cape Cod Doxie Day. Admission is FREE and plenty of FREE parking.  Rain Date Sunday, September 30th.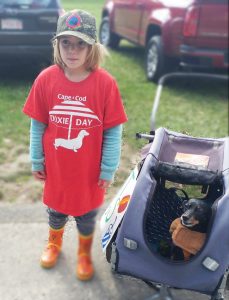 Proceeds from Cape Cod Doxie Day 2018 will benefit The Sampson Fund which helps pet owners pay for critical vet care bills which they would not have the means to do so without assistance (https://www.sampsonfund.org). They will be collecting donations packaged pet food and cat litter for Cape Cod Disaster Animal Response Team (CCDART) http://www.ccdart.org 
Location: Barnstable Village, Behind the Barnstable Courthouse, 3195 Main Street, Barnstable, MA 02630
Date: Sat, Sep 29, 2018
Time: Noon til 3pm
Tel: 508-362-8986
ccdoxieday.com
For Regional Accommodations, Restaurants & Attractions: capecodchamber.org
The 11th Annual Mystic Garlic Festival features freshly harvested local garlic, garlic infused goodies, music, and activities scattered throughout Olde Mistick Village.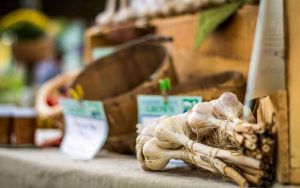 To celebrate the abundant fall harvest, farmers will present an amazing variety of Garlic for sale in addition to fresh produce. More farmers than ever will have honey, jams, preserves, ice cream, baked goods, and syrups.
Besides the proven health benefits of garlic,  there is just something irresistible about the aroma of roasted garlic. Throughout the day and evening, dozens of local restaurants and food service establishments will be serving, for purchase, delicious garlic related foods,  such as garlic fried dough and garlic fries, as well as non-garlic favorites.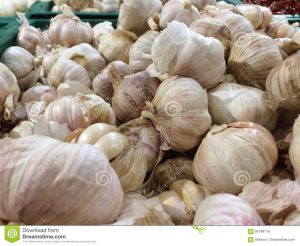 A host of merchants, artisans, authors and artists will line the pathways of Olde Mistick Village displaying their foods, crafts, gifts, and talents. Along with over 45 vendors, you will find Olde Mistick Village merchants offering garlic related activities or products at their stores.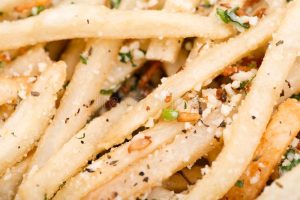 Don't miss the live birds of prey, reptile show, and martial arts demonstration.
So, you bring the mints and Olde Mistick Village will supply the flavor.  A great weekend of music, food, and family fun. Stroller friendly, Free entry and Free parking.
Location: Olde Mistick Village, 27 Coogan Blvd., Mystic, CT 06355
Date: Sept 15 – 16, 2018
Time: Sat 11am – 7pm, Sun 11am – 6pm
Tel: 860 -536-4941
oldemistickvillage.com
For Regional Accommodations, Restaurants & Attractions: thisismystic.com
If you are an aficionado of cigars, bourbon and local craft beer you are going to want to head to Fredericksburg Fairgrounds on August 18th for an amazing day at the Cigar, Bourbon and Brew Festival.
The festival features 20 craft beers from local Fredericksburg Breweries,  bourbons from all across the country and some homegrown, produced in Virginia, and a select number of Virginia Wineries and Cideries, and a notable selection of cigars.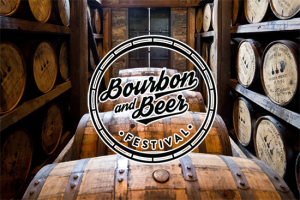 Known as Fredericksburg's premier cigar event, this festival features an impressive selection of cigar brands including: Drew Estate, Perdomo, Fartello, Romeo Y  Julieta, Montecristo, Miami Cigars and Esteban Carreras.
If you have a passion for bourbon, you will appreciate the extraordinary representation of spirits being showcased from all across the country. Over  30 different samples from 20 different distilleries including: Jack Daniel's, Woodford Reserve, Old Forester, Belmont Farm Distillery, Virginia Sweetwater Distillery, KO Distilling, Catoctin Creek, Copper Fox Distillery, Filibuster Distillery, Maker's Mark, Basil Hayden, River Hill Distillery, Reservoir Distillery, A. Smith Bowman Distillery, Buffalo Trace Distillery, Booker's, Bulleit Bourbon, Jefferson's, Baker's and Knob Creek.
Craft brewers from the around the Fredericksburg area will be on hand with 20 craft beers for sampling of some of their award winning beers. For those of you who prefer a glass of wine or hard cider there will be a select number of Virginia Wineries and Cideries sampling their award winning beverages as well.

Whether it's stogies, whiskey, craft brews, wine or hard cider, there's something for everyone including food vendors serving up some great festival style foods and craft expos as well as live music from Redneck Pool Party and  Kingbolts on the main stage. This event supports Community Outreach Inc. For Tickets: community-outreach-14908279529
 Location: Fredericksburg Fairgrounds, 2400 Airport Ave, Fredericksburg VA 22401
Date: Sat, Aug 18, 2018
Time: 4pm – 9pm
Tel: 540-373-1294
cigarbourbonbeer.com
For Regional Accommodations, Restaurants & Attractions: visitfred.com
Father's Day is a special day, so why not treat Dad to a fun-filled day at A. Smith Bowman Distillery, the home of World's Best Bourbon 2016 & 2017, for their 7th Annual Father's Day Festival.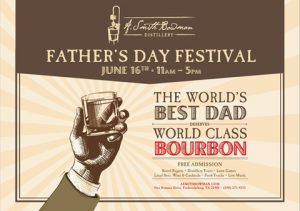 Admission is FREE to the festival and entertaining for the whole family.  Highlights include: Distillery tours on the half hour, tastings & cocktails, local beer & wine, Live music, mouthwatering food, vendors, games, and the much anticipated Annual Barrel Regatta.

The Annual Barrel Regatta is an amusing watery tradition. Taking place from  noon – 1pm, individuals or teams from around the create their own boats made from used bourbon barrels and race them in Deep Run. There will be prizes and awards for the two fastest finishes, most spirited and best sinking. You don't want to miss the race.
No pets with the exception of service animals are allowed in the festival areas.
Location: A. Smith Bowman Distillery, One Bowman Drive, At Deep Run, Fredericksburg, VA 22408
Date: Sat,  June 16th, 2018
Time: 11am – 5pm
Tel: 540-373-4555
asmithbowman.com
For Regional Accommodations, Restaurants & Attractions: visitfred.com
Downtown Smithfield is the place to be on Saturday, May 5th for the much anticipated 34th annual Ham & Yam Festival,  which occupies several blocks and attracts thousands of people.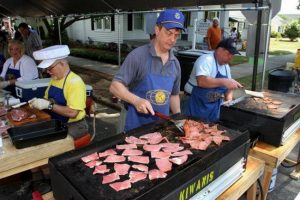 With pig races, inflatables, vendors, entertainment, and ham and yam foods, it's a fun day for the entire family.  Craft and commercial vendors line the streets, food vendors offer a variety of fair foods and menu items featuring country ham and sweet potatoes, and local bands and dance groups perform on the festival's three stages throughout the day.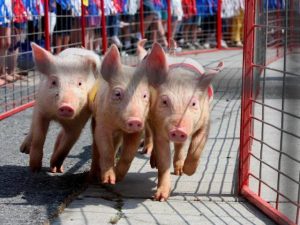 The festival features a barbecue cook-off, rubber duck race, 5k,  a petting zoo and the always popular "What's That Yam Thing?" contest; where children are encouraged to play with their food by turning sweet potatoes into works of art.  As well as the Sweet Potato Pie Eating Contest where 10 participants will eat like pigs, competing to be the fastest person to eat their sweet potato pie without using their hands.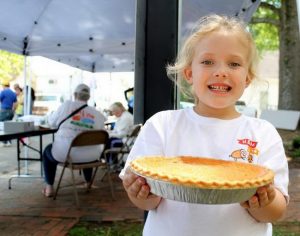 Get to Smithfield and enjoy the Ham & Yam Festival,  packed with delicious homemade ham biscuits, barbeque pork, and sweet potato pie.

Location: Neuse River Amphitheatre, 200 S. Front Street, Smithfield, NC 27577
Date: Sat,  May 5, 2018
Time: 9am – 9pm
Tel: 919-934-0887
hamandyam.com
For Regional Accommodations, Restaurants & Attractions: johnstoncountync.org
Discover the beauty of sheep, the warmth of wool and the delicious taste of lamb during a fun-filled weekend at the Maryland Sheep & Wool Festival, 45 years of celebrating all things sheep, from hoof to handwoven.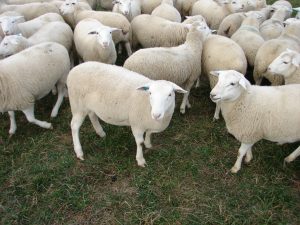 With over 275 vendors, more than 800 sheep, and workshops, food, and entertainment, there is something for everyone. Check out the working sheep dogs or sheep shearing demonstrations, learn how to prepare lamb, cheese making, take a spinning class, or shop for a variety of fleece, yarn and roving.
The Parade of Breeds will introduce you to a large variety of sheep breeds, and the Sheep to Shawl Contest will demonstrate shearing, carding, spinning, and weaving a final product in just a few hours.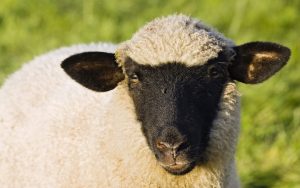 There are auctions and sales for sheep equipment, fiber equipment, and fleeces. You can get many new ideas from the beautiful products on display from the many competitions.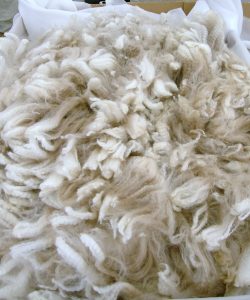 With workshops and seminars galore, special activities for kids, cooking demonstrations, food booths, musical entertainment, this festival is going to be a hit with the whole family.
Location: Howard County Fairgrounds, 2210 Fairgrounds Rd, West Friendship, MD 21794-9604
Date: May 5 & 6, 2018
Time: Sat 8:30am – 6pm, Sun 8:30am – 5pm
Tel: 410- 531-3647
sheepandwool.org
For Regional Accommodations, Restaurants & Attractions: visithowardcounty.com