Tag Archive
activity
art
artist
Canada
children
community
contest
country
craft
display
downtown
drive i-95
Drivei-95
drivei95
entertainment
event
family
festival
Florida
food
free
fun
game
historic
History
house
Island
live
local
Museum
music
national
North Carolina
performance
prize
Restaurant
roadtrip
shop
show
tour
travel
travelblogger
USA
vendor
world
The first annual Oinktoberfest will be held at the American Legion Grounds in Roanoke Rapids, NC. The gates will open at 2pm and live music starts at 3pm and the live music won't disappoint.
Included in the price of the ticket is the entertainment, which includes four bands playing live for you plus all you can eat of some of the finest BBQ and Sides  served by FoSho from Emporia, VA. Food will include BBQ Pork & Chicken along with the sides and sweet and unsweet tea.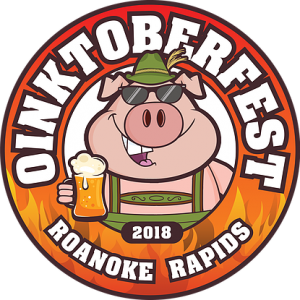 The reason for this event is to help their local Sheriff, Wes Tripp, and his program raise money to buy bicycles benefiting the Kids of Halifax County, NC. This event will also benefit the American Legion and the Veterans Museum of Roanoke Rapids, NC.
Live Music, BBQ, and Good Times – go out and join an afternoon of fun and help out a great cause. Please note: No Tickets Will Be Sold At The Gates and this event has limited tickets, Get Your Tickets Here ...Get Tickets
SCHEDULE OF EVENTS…
3 – 4pm: The 7100 Band (Rock and Country)
4:30 – 5:30pm: Tommy McCoy (Blues)
6 – 7:30pm: Sidewinder Reunion (Rock)
8 – 9:30pm: Colt Ford
Event Will Be Held Rain or Shine.
Location: 717 American Legion Rd , Roanoke Rapids, NC 27870
Date: Sat, Oct 6, 2018
Time: 3pm-9:30pm (Gates open at 2 pm)
Tel: 252-536-3115
oinktoberfestnc.com
For Regional Accommodations, Restaurants & Attractions: visithalifax.com
It is no coincidence that this unique event is being held in Fayetteville, close to Fort Bragg, one of the largest military bases in the free world.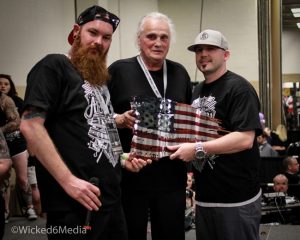 The goal of the All American Tattoo Convention is to give some of the best tattoo artists in the world the opportunity to showcase their talents to some of the bravest heroes in the world, all while raising money to assist soldiers with PTSD, and other combat related injuries, veterans and families of soldiers.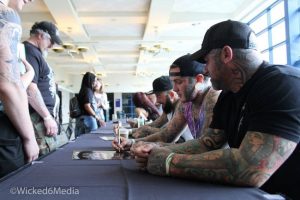 Tattoos and the US armed forces have a history dating back as far as the early 1900's. There are countless inked active duty and war veterans. Tattoos and body art can tell a story that words fail to provide, giving these veterans an outlet to express themselves and show the pride in being a part of something bigger than themselves.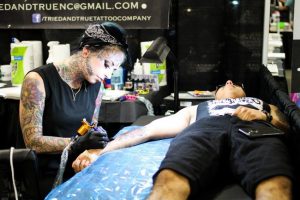 Just a few of the many special events being planned include: Tattoo Contest, All Veteran Parachute Team, Air Born Aerial Performers and Fitness, Emcee Johnny "Awesome" Ivey, Ms. All American Pin-Up Contest and Fayetteville Roller Derby Rogue Rollergirls.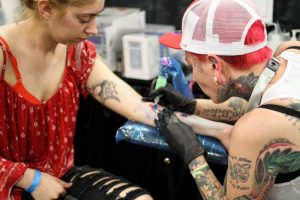 Refer to the website for all artist, vendor and event information.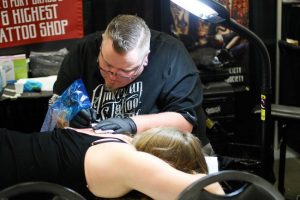 This is just not a Military event, everyone is invited so go out and support our troops while  experiencing all that this three-day convention has to offer. To buy- Tickets
Location: The Crown Complex Expo Center, 131 E. Mountain Dr., Fayetteville, NC 28306
Dates:  April 13-15th, 2018
Times: Fri, Apr 13th, 2pm – 11pm, Sat, Apr 14th, 12pm – 11pm, Sun, Apr 15th, 12pm -8pm
Tel: 910- 850-2566
allamericantattooconvention.com
For Regional Accommodations, Restaurants & Attractions: visitfayettevillenc.com
Presented by Henry Morrison Flagler Museum, the first museum exhibit devoted to the image of the World War I pilot-hero, Knights of the Air honors the daredevil pilots who risked everything for the cause at the dawn of aviation.
Imbued with a sense of adventure and fierce patriotism, aviators became the face of the War efforts back home. Works of art, souvenirs, postcards, and newspapers celebrated their valiant efforts. After the War, the romance of flight was embodied in new types of daring aviators, such as barnstorming aerial acrobats, air mail pilots, and bootleggers.
Popular pulp magazines such as George Bruce's Squadron and Hollywood films like Wings (1927) capitalized on the appeal of the brave World War I aviator, inspiring many future pilots who would serve America in commercial aviation and future military conflicts.
Organized by the Flagler Museum in commemoration of the 100th anniversary of America's entry into World War I in 1917, Knights of the Air features works of art, artifacts, and printed materials on loan from the private collection of Jean S. and Frederic A. Sharf, and other private and public collections.
Guided exhibition tours will be offered Wednesdays at 10:30 a.m. and 3:30 p.m., beginning October 25. The exhibition and tours are free with Museum admission. The Flagler Museum will offer free Museum admission to active duty, reserve, and retired U.S. Military each Wednesday for the duration of the exhibition (proper identification required).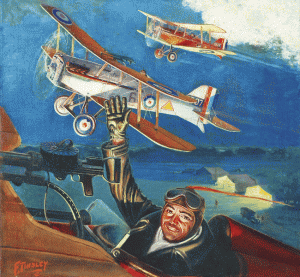 Illustrated Lecture
11:30 a.m. and 2:30 p.m. on Saturday, November 11, 2017
Free with Museum Admission
Space is limited, reservations are required.
Join exhibition curator Janel Trull on Veteran's Day for an illustrated lecture about Knights of the Air: Aviator Heroes of World War I, to learn about these heroic pilots and their lasting legacy.
Image: Collection of Jean S. and Frederic A. Sharf
Location: Henry Morrison Flagler Museum,One Whitehall Way
Palm Beach, FL 33480
Dates: until Dec 31, 2017
Hours: Sun – 12pm – 5pm, Tues – Sat – 10am – 5pm
Closed Mondays, Thanksgiving Day, Christmas Day, and New Year's Day.
Tel: 561- 655-2833
flaglermuseum.us
For Regional accommodations, Restaurants & Attractions: thepalmbeaches.com
Imagine an attic full of personal memorabilia of many submariners, and you get the feel of this homey museum.
The St. Marys Submarine Museum gives visitors a real feel for life aboard a submarine. The museum's 5,000 square feet of exhibition and displays feature real and working shipboard equipment. A ship's control panel, ballast control panel, periscope, and working sonar panels give exciting visuals of the interior of a submarine.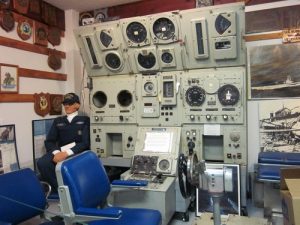 At St. Marys Submarine Museum a wide variety of Submarine artifacts, memorabilia and information are available for viewing. You can see early submarine designs (pig boats) right up to nuclear ones, consoles, a working Type-8 periscope, listings of boats built and lost in WW II and tons of command plaques.
For the truly addicted, submarine movies play all day, and you are invited
to read actual files of each U.S. submarine or support commands. More than 99% of all WWII Patrol Reports and their command history files are here (even previously classified documents); these are not usually seen by the average person or submarine veteran.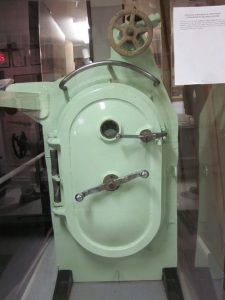 Location: St. Marys Submarine Museum, 102 W. St. Marys St., St. Marys, GA 31558
Hours: Tues-Sat 10am – 5pm, Sun 12pm – 5pm
Tel: 912-882-2782
stmaryssubmuseum.com
For Regional Accommodations, Restaurants & Attractions: visitkingsland.com
Hold on to you hats racing fans, February is the return of Speedweeks at Daytona International Speedway. This nine-day motorsports adventure offers devoted race fans with an action-packed schedule of six of the most exciting races, culminating with the Daytona 500 which will showcase 59 years of history in the world's only motorsports stadium.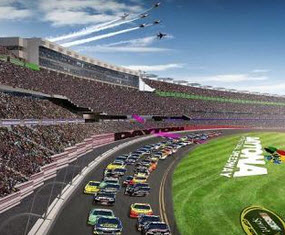 Sat, Feb. 18: Lucas Oil 200 and the Clash at Daytona -Prepare for the ultimate doubleheader with action from the ARCA Racing Series & NASCAR presents a driver pool of experienced veterans and young up-and-comers, while NASCAR rolls out a star-studded lineup to open their season.
Sun, Feb. 19: Daytona 500 Qualifying By Kroger -Every second makes a difference in the group qualifying format that determines the front row for the Daytona 500.
Thurs, Feb. 23: Can-Am Duel – With the front row of the Daytona 500 set, top drivers in the Cup Series compete to determine the rest of the starting grid
Fri, Feb. 24: NextEra Energy Resources 250 – Annually one of the most exciting races at Daytona International Speedway, this race is well-known for its long list of close finishes.
Sat, Feb. 25: PowerShares QQQ 300 – Young drivers look to make a name for themselves, while established veterans seek to gain momentum before Sunday's showcase event.
On February 26th, The Daytona 500, also known as "The Great American Race," is NASCAR's signature event. Fresh off of a sold-out crowd witnessing the closest finish in Daytona 500 history,  it's sure to be another for the record books. At a place where the timeline unfolds like the pages of history, a proud new chapter is set to be written at the "World Center of Racing."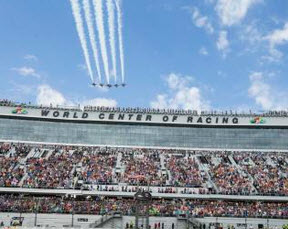 Location: Daytona International Speedway,
1801 W. International Speedway Blvd. Daytona Beach, FL 32118
Dates: Sat Feb 18 – Sun Feb 26, 2017
Times: Various
Tel: 800-PIT-SHOP
daytonainternationalspeedway.com/Events/2017/Speedweeks-At-DAYTONA/Speedweeks-At-DAYTONA.aspx
For Regional Accommodations, Restaurants & Attractions: daytonabeach.com
Learn a lost art from people who have been holding on to hollerin' for over 47 years keeping the North Carolina staple "Hollerin'" alive at the Worldwide Hollerin' contest on October 8th.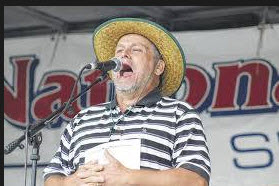 "Hollerin'," a traditional form of communication used in rural areas to convey long-distance messages, is considered by some to be the earliest form of communication between humans. "Hollers" exist for virtually any communicative purpose imaginable. The hollers featured at the World Wide Hollerin' festival fall into one of these four categories: distress, functional, communicative or pleasure.
Enjoy a wide variety of fun activities and entertainment, including: the Hollerin' Contest, Paradise Acres BBQ & Chicken, assorted food vendors, live music, crafts and Children's activities. Visitors are invited to bring their chairs, blankets and coolers and enjoy the contest on the 12-acre Paradise Acres facility.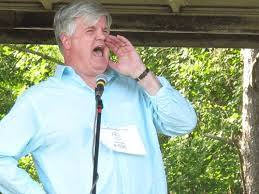 Eighty percent of the proceeds from the event are donated to Wags4Tags.org , an organization that matches trained shelter dogs with veterans suffering from psychological and emotional injuries.
Location: Paradise Acres, 1965 John McMillan Rd, Hope Mills, NC 28348
(Exit 41 off the I-95)
Date: Nov. 5th, 2016
Time: 10 am to 6 pm
Tel: 910-633-4735
worldwidehollerinfestival.org
For Regional Accommodations, Restaurants and Attractions: visitfayettevillenc.com
This is a UH-1 Huey helicopter shown at the Valiant Air Command Warbird museum in Florida. Here you can find a collection of vintage war aircraft, photos, uniforms and personal artifacts of the vets, and you can even meet some of these vets as they volunteer to work on the restoration of these planes.