Tag Archive
activity
art
artist
Austria
Canada
children
city
CostSaver
display
drive i-95
Drivei-95
entertainment
Europe
event
exhibit
family
festival
Florida
food
France
free
fun
historic
History
landmark
live
local
London
Museum
music
performance
Restaurant
roadtrip
shop
show
sights
sightseeing
tour
tourist
Trafalgar
travel
travelblogger
USA
view
world
Richmond International Film Festival (RIFF) brings more than 150 international cutting edge films to RVA, plus industry panels, Q&As, live musical performances, red carpet awards, and entertainment mixers that usher the spirit of Hollywood into Virginia's  Bowtie Cinemas, various music venues, and the historic Byrd Theater, a venue touted by USA Today as "one of the top 10 places to still see a movie in splendor in the United States."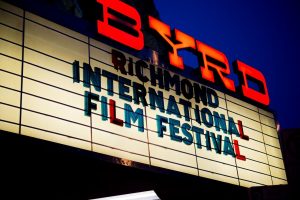 With more than 20 countries represented, the RIFF Official Selection consists of a diverse range of films (features and shorts), music videos, and screenplays across all genres.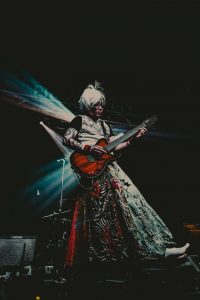 RIFF is known for placing a heavy focus on music each year. The 2018 Festival will again include more than 50 music performances, industry networking events, panels, music business roundtable discussions, industry mixers, and more. On top of providing great entertainment from some of the music industry's hottest talent, RIFF utilizes this area as a platform for filmmakers and musicians to forge new working relationships. Top awards will be given out across a variety of music categories during the annual red carpet awards.
2018 Special guests include: Kate Bosworth, Michael Polish, Danny Glover, Lee Aronsohn, Rene Balcer & Carolyn Hsu-Balcer.
It's a one-of-a-kind festival honoring some of the most singularly entertaining projects on the international film scene.
Location: Various
Date: Mon, Apr 23, 2018 – Sun, Apr 29, 2018
Tel: 804-219-0675
rvafilmfestival.com
For Regional Accommodations, Restaurants & Attractions: visitrichmondva.com
Festival Ballet Providence presents The Little Prince, based on the popular book written by Antoine de Saint-Exupéry, first published in 1943.
The charming fable tells the story of a young boy as he explores and makes sense of a strange new world after falling to Earth on a tiny asteroid. It's a tender tale of loneliness, friendship, love, and loss.
This interplanetary exploration and adventure comes to life in this multi-media adaptation by choreographer Boyko Dossev, which includes an original video and stop-motion animation, bringing the story to life.
Admission includes post-show meet-and-greet where audience members have a chance to meet and mingle with the characters while enjoying complimentary milk and Seven Stars Bakery cookies.
Order tickets by phone: 401-353-1129 or Online
Location: FBP Black Box Theatre, 825 Hope Street, Providence, RI
Dates and Times: Sat. March 3: 4pm, Sun March 4: 1pm & 4pm,
Sun March 11: 1pm & 4pm
Tel: 401-353-1129
festivalballetprovidence.org/chatterBox.php
For Regional Accommodations, Restaurants & Attractions: goprovidence.com
The excitement of the fashion runway come to the Virginia Museum of Fine Arts this spring with Yves Saint Laurent: The Perfection of Style. showcasing highlights from the iconic designer's 44-year career.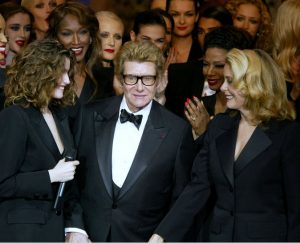 Drawn from the collection of the Fondation Pierre Bergé—Yves Saint Laurent,  and other private acquisitions, this impressive compilation offers an intimate and extensive view at the lifetime achievement of Yves Saint Laurent, one of history's most avant-garde  and influential fashion designers.
Fondation Pierre Bergé – Yves Saint Laurent,Paris.
Photo: Guy Marineau
Featuring 100 examples of haute couture and ready-to-wear garments—some never shown publicly before—this exhibition reveals Saint Laurent's artistic virtuoso, as well as his working technique, and the origins of his design inspiration. Witness his immersive operative process from his first sketch and fabric selection to the various stages of production and fitting before a final garment was realized.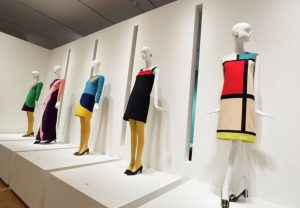 In addition to haute couture ensembles and ready-to-wear clothing, Yves Saint Laurent: The Perfection of Style also includes accessories, photographs, drawings, films, and video from the Fondation's vast archive.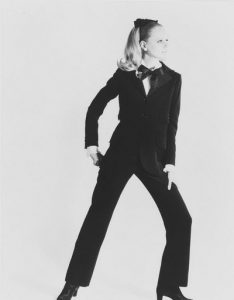 Photo by David Stover © VMFA
The exhibition traces the trajectory of Saint Laurent's style as it developed over the course of his career, beginning in 1953 with the Paper Doll Couture House that he created when he was a teenager, the exhibition is a journey from his first days at Dior in 1958, through his groundbreaking designs in the 1960s and 70s and the splendor of his final runway collection in 2002.                            
Fondation Pierre Bergé, Yves Saint Laurent, Paris. Photo: Gérard Pataa
Location:Virginia Museum of Fine Arts, 200 N. Boulevard, Richmond, VA 23220
Dates: Until August 27, 2017
Hours: Daily: 10 am – 5 pm, Thu & Fri: Until 9 pm
Tel: : 804-340-1405
vmfa.museum
For Regional Accommodations, Restaurants & Attractions: visitrichmondva.com
William Wegman (American, b. 1943) is an internationally-renowned artist with a prolific career spanning five decades. He is well known for his photographs of his beloved Weimaraners, a collaboration that began with his dog, Man Ray, in Los Angeles in 1970.
The exhibition of William Wegman: Improved Photographs at Telfair Museums – Jepson Center for the Arts highlights his use of humor to find unexpected and surprising ideas within everyday objects and scenarios. So much fun to see the dogs all dressed up or in unusual poses all done with incredible artistry.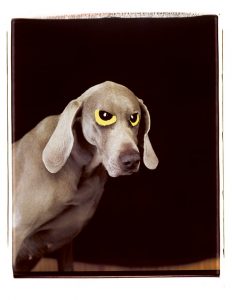 Included in the exhibition are drawings, paintings, altered photographs, 20 x 24 inch Polaroids and a selection of early videos from the 1970s to present day.  Across all these media, Wegman demonstrates a continual interest in working and reworking his imagery, thus "improving" it with his particular sense of logic and play.
On August 5th,  1 – 4pm,  is William Wegman Free Family Day at the gallery.  Say goodbye to the "dog days" of summer and kick off the start of the school year with a family day devoted to the art of William Wegman. Participate in gallery activities, make your own altered photos and postcards, and find out more about Savannah dogs available for adoption.
Photo Credit: William Wegman Eye-on, 1997 Color Polaroid 24 x 20 inches
Location: Jepson Center for the Arts, 207 West York St., Savannah, 31401
Date: Until Aug 13, 2017
Hours: Sun -Mon 12-5pm. Tues-Sat 10 – 5pm
Tel: 912-790-8800
telfair.org/wegman
For Regional Accommodations, Restaurants & Attractions: visitsavannah.com
If you like to dip your toes into casino waters, head to the Hollywood Casino Perryville, the first gaming facility to open in the state of Maryland. Smaller in size, not too noisy  and a friendly atmosphere makes for a pleasurable experience.
With over 850 slots, there is a good mix of classic favorites and some of the newest technology. including the Ellen (Degeneres) video slot machine. There are also 20 tables highlighting classic casino games. They also offer off-track betting.
If you're like us and prefer to do a little shopping instead of trying your luck, step inside the Rodeo Drive Gift Shop for a good selection of Maryland souvenirs, collectibles from Hollywood's classic movies , unique gifts and souvenir Hollywood Casino items.
As for eats, the Celebrity Bar and Grill, casual dining venue, features a variety of entrees each with its own special flair. Celebrity Bar and Grill offers FREE live entertainment every Saturday night and weekly trivia contests and karaoke nights.
Guests must be 21 Years or older to enter the Casino, restaurants and shops.
Location: Hollywood Casino, 1201 Chesapeake Overlook Pkwy, Perryville, MD 21903
Hours: 24 hours a day, 7 days a week
Tel: 410-378-8500
hollywoodcasinoperryville.com
For Regional Accommodations, Restaurants & Attractions: seececil.org
Why not get away with your family to Almonte, ON, just west of Ottawa . The very first reason is that Ed Atwell of Healthy Food Technologies (hft) has figured out how to make low-fat donuts that are scrumptious. He "tricks" the donuts by frying them (in zero trans fat oil) for 1/2 the time and then baking them at the same temperature. Watch the video to see him explain the process he invented.
Now take a walk around the corner and pick up your to-go-with coffee at fair trade high quality Equator Coffee Roasters. They roast the beans right there, having bought them from small-scale farming communities and paid the farmers well. Do not  miss the Oh-so-Canadian maple-flavored latte. It's worth driving there just for that! Kids can enjoy the hot chocolate.

Next you can pick up snacks for the car or yummies to take home at Dandelion Foods co-op before a 45 min. drive to Wheelers Pancake House and Maple Sugar Camp. D
andelion Foods co-op sells whole, local and organic foods and some for specialty diets. Here you can buy the famous Hummingbird chocolate bars favored by Prime Minister Trudeau. Note the PB & Joy (with peanut butter) and the spicy Mayan.  Please bring back the Empire Cheese caramelized onion cheddar cheese for me.

For lunch and fun, at Wheelers Pancake House you can visit the Maple Museum and the Chainsaw & Logging museum and the kids can have fun in the playground. Handy men and women will be mesmerized by Mark Wheeler's dad Vernon's collection of hundreds of chainsaws. Everyone will enjoy his "largest collection of pure maple syrup artifacts" which help explain the history of the maple sugar industry. From First Nations wooden spigots to the plastic lines of today, syrup pour-ers, molds, pails, and everything else related to this sweet topic, it's all here at this 38-year family business. Don't forget to leave room for the freshly made pancakes and delicious syrup right from their trees.

For the grand finale, we visited Keith and Elizabeth Adam's alpacas and llamas at their  Serendipity Farm. For retirement they decided to raise alpacas for the fun of it. The couple exudes their enjoyment of spending their golden years with these elegant, fluffy friends. They'll chatter about the little quirks of each of the animals as well as the work associated with raising them.
Alpacas produce fiber that is as fine as cashmere, soft, silky and much warmer than sheep's wool, while also wicking moisture away from the body.

In their little shop you can buy scarves, gloves, purses, as well as fiber felted sheets, alpaca and fiber rovings and handspun yarn.
Leave some time too for the local shops which wind their way along the downtown streets. Yes there's plenty to do in Lanark County for a low-key interesting getaway weekend. We are not sure how this area attracted so many hippie/free trade/entrepreneurial types who seem to care for the planet. You can feel virtuous spending time and money in this town.
Equator Coffee Roasters, 451-A Ottawa St, Almonte, ON K0A 1A0, Tel: 613-256-5960
www.equator.ca
Dandelion Foods, 541 Ottawa St, Almonte, ON K0A 1A0,  Tel: 1-613-256-4545
www.dandelionfoods.ca
Healthy Food Technologies, 25 Industrial Rd., Almonte ON  Tel: 613-256-9900
(HFT) https://www.facebook.com/HFTinc
Wheelers Pancake House and Maple Sugar Camp, 1001 Highland Line, McDonalds Corners(Lanark Highlands), ON K0G 1M0 Tel: 613-278-2090
www.wheelersmaple.com
Serendipity Farm Alpacas & Llamas,  929 South Lavant Rd, Lanark, ON K0G1K0  Tel: 613-259-3304 or 613-222-6303
www.serendipityalpacas.ca
Colleton Museum & Farmer's Market was re-purposed from a former grocery, the Colonial Food Store, and it explores the history of Colleton and is home to thousands of objects from Colleton County and South Carolina.
The outside window offers a peek into inside exhibits, like the old time general store, the story of the Tuskegee African American WWII pilots, animals of the ACE basin, a postcard and Coca Cola collection and local silhouette artist Canew Drew's cutouts. We marveled at the shoe-fitting Adrian X-ray fluoroscope machine which showed you, your Mom and the salesman how the bones of your feet fit into your shoes.
You can watch a video about rice plantation culture and how the black slaves brought the techniques and tools that made their masters rich. See if you can find the snake, turtle and fish painted into the floor. There's a gift shop and a yummy cafe. The range of exhibits are free and open to the public.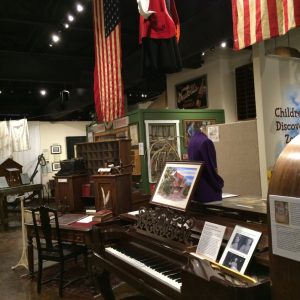 Location: 506 E. Washington St, Walterboro, SC 29488
Hours: Tues 12-6 pm, Wed-Fri 10-5 pm, Sat 10-2 pm
Tel: 843-549-2303
colletonmuseum.org
For Regional Accommodations, Restaurants & Attractions:
walterborosc.org
Why not have loads of belly laughs on your next trip? There are a few ways to cut costs and take in the hysterical Montreal Just for Laughs comedy festival inexpensively. Here's all the FREE events:
On July  21st, Weird Al Yankovic is doing a free outdoor concert as part of  "The Mandatory World Tour". The Scène Vidéotron will be presenting various free activites at 7pm every day and shows at 9pm.
The Street Arts Festival has acts performing for free in and around Place des Arts. Starting at 1 pm each day, the colorful Place de la famille le Lait will offer its load of shows and activities including a merry-go-round for kids and all the family
Also for your family entertainment, the Labyrinthe V8 will be open from 6pm during weekdays and from noon during weekends.
Every night from 4pm-3am, the Melting Pot, set on the Esplanade de la Place des Arts, invites party goers to enjoy great music presented by various international DJs.
From July 23rd to July 25th, the Zoofest Festival will take place on the Parterre des artistes. Nicknamed Le Spot, this 3-days outdoor celebration will feature the craziest, funniest and talented emerging artists.
At the Le Mondial des Jeux Loto-Québec set on Maisonneuve Blvd, you can get to play various table games and board games. In the center of the Complexe Desjardins, you are invited to discover and play the latest and the classic video games. Plus, you will have the opportunity to show off your skills in friendly competitions. Kids and grown-ups will also be able to show their talents at the Complexe Desjardins in a drawing contest.
www.hahaha.com
http://mondialdesjeux.com/en/

TICKET DEALS
The best deal by far is the OFF-JFL pass. It costs $49.50 and you get to choose 3 tickets to any of the 100 or so OFF-JFL shows. Also included is that each day from July 22-25, you get an additional free ticket for an OFF-JFL show.
OFF-JFL has a lineup of artists performing at smaller venues where the shows are much more intimate, The lineup this year is absolutely incredible. I really laughed at Ethnic Show headliners Alonzo Bodden, Ahmed Ahmed and Gina Yashere who are on this list.
There are a number of package deals for tickets. There are the tourism packages in which you can stay overnight in a hotel, be right downtown in the midst of all the action, and take in the Gala of your choice starting at only $200 (for 2). There are also multi-show passes available which cuts costs.
Last minute tickets can be purchased at the box office on the corner of Jeanne Mance and Sainte-Catherine.
FOOD

Bouffons! Mtl is a gourmet novelty set on Sainte-Catherine street so festival-goers have the chance to experience a full range of new flavors that will definitely live up to anyone taste buds. Meet chefs, enjoy local products and taste delish dishes from the best food-trucks in the city. The festivities will start at noon every day, inside and outside. For the inside action, look for the Bouffons sign near Clark.
At the Melting Pot on the Esplanade de la Place des Arts, there will be a DJ set every evening and look for the 2 for 1 deal on the burger trio. At Arthur,  during Happy Hour 5-7, you can find 2 for one liquid deals.
Grandson of Jacques Cousteau, Fabien Cousteau was entranced by his grandpa's films and underwater life. Right now he's in the Florida Keys with a 5-person crew making a documentary and doing science experiments about the ocean.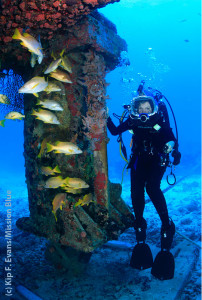 They will live there for 31 days in the 37-sq. ft Aquarius Reef Base, a school bus size laboratory which is 18 metres below the ocean's surface a few kilometers off of Key Largo, Florida. Cousteau raised the cash to save the lab which was threatened to close due to US federal budget cuts.
Remaining in an underwater lab allows them to scuba dive for extended periods of time without having to return to the surface to decompress. This Mission 31 will add to the legacy of Jacques Cousteaus's 1963  Conshelf II 30-day underwater experiment in the Red Sea. He filmed the Oscar winning documentary "World Without Sun" there.
This mission can be broadcast live online. The aquanauts will communicate with public through social media and video chats. It ends on July 2nd. "For the first time, I'm able to invite the world on a Cousteau expedition in real time", said Couseau.
http://aquarius.fiu.edu
http://aquariusreefbase.org
www.ustream.tv/aquariusreefbase
www.facebook.com/AquariusReefBase
If you've even wanted to feel like an astronaut, but do not want sign up for a space flight, perhaps the first step might be to experience weightlessness. The ZERO-G Experience has built a specially modified Boeing 727. While flying in it, parabolic arcs are performed to create a weightless environment allowing you to float, flip and soar as if you were in space.
The price for this out-of-the world experience starts at $4,950 per person and it includes 12-15 parabolas. You get to keep your  own ZERO-G flight suit, some ZERO-G merchandise, enjoy a a Regravitation Celebration, are given a certificate of weightless completion, and of course, photos and video of your unique experience.
The cities it is happening in from March-August: Austin, TX, Cape Canaveral, FL, Chicago, IL, Houston TX, Las Vegas, Los Angeles, CA, Miami FL, New York, NY, Philadelphia, PA, San Francisco CA, Seattle WA