Tag Archive
activity
art
artist
Austria
Canada
children
city
CostSaver
display
drive i-95
Drivei-95
entertainment
Europe
event
exhibit
family
festival
Florida
food
France
free
fun
historic
History
landmark
live
local
London
Museum
music
performance
Restaurant
roadtrip
shop
show
sights
sightseeing
tour
tourist
Trafalgar
travel
travelblogger
USA
view
world
.
Gletschergarten Lowendenkmal is massive heartrending stone relief which was carved to remember the Swiss Guards who were massacred in 1792 during the French Revolution when defending Louis XVI. Swiss Guards were and are famous as brave sentries. Today, they still surround the Pope. When the revolutionaries stormed the Tuileries Palace in Paris, more than 800 were killed during the fighting, after surrender, or died in prison of their wounds. 300 lucky survived because they were with the detachment which King Louis XVI had sent to Normandy to escort grain convoys. Two surviving Swiss officers went on to become senior ranked guards for Napoleon.
In 1880, Mark Twain had this to say about it " His size is colossal, his attitude is noble. His head is bowed, the broken spear is sticking in his shoulder, his protecting paw rests upon the lilies of France. Vines hang down the cliff and wave in the wind, and a clear stream trickles from above and empties into a pond at the base, and in the smooth surface of the pond the lion is mirrored, among the water-lilies.
Around about are green trees and grass. The place is a sheltered, reposeful woodland nook, remote from noise and stir and confusion ­and all this is fitting, for lions do die in such places, and not on granite pedestals in public squares fenced with fancy iron railings. The Lion of Lucerne would be impressive anywhere, but nowhere so impressive as where he is."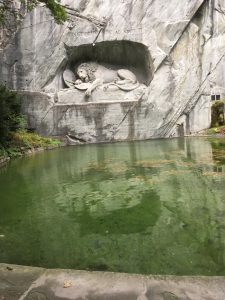 Winter Solstice is a good time to feed your inner light with  clarity that will prepare you for the New Year. It  is an astronomical phenomenon marking the day with the shortest period of daylight and the longest night of the year.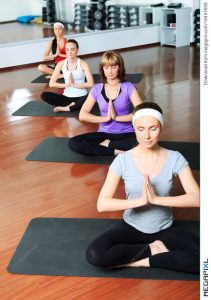 Winter Solstice Celebration allows you to experience both the power of Baptiste Yoga with Elizabeth Johnstone and also the Gongs with sound healing artist Stephanie Marisca of In Divine Harmony. In this workshop learn to release tension through the powerful principles of Baptiste yoga. Allowing the heart to open the healing sounds of gong tones,  sound relaxation will gently restore harmony to your body, mind, and spirit.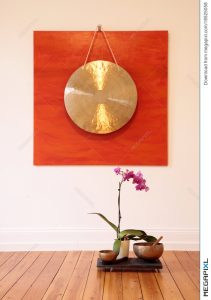 Bring whatever you need to be comfortable laying on the floor for the Gong Bath. Suggested to bring a change of clothes and a blanket. Cost: $35 In Advance/ $40 Day of
Location: Mystic Yoga Shala, 80 Stonington Road #2B, Mystic, CT 06355
Date: Sat, Dec 16
Time: 4 – 6 pm
Tel: 860-536-0237
mysticyogashala.com

For Regional Accommodations, Restaurants & Attractions: ctvisit.com/mystic
thisismystic.com

This is more than just a mud run it's the biggest, baddest, muddiest party in town. This year's  MudFest race will be 5 miles or 5 kilometers of mud and obstacles, each year is bigger and better, runners will face some new challenges, more surprises, twists, turns and of course more MUD than ever.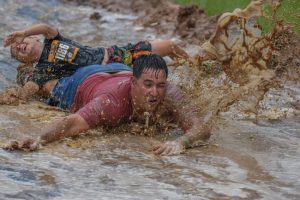 The JCB MudFest is designed for and geared toward having fun, getting muddy, and getting your heartbeat up. There will be some serious mud pits to slosh through, some other man-made, and natural obstacles to conquer. Parts of the lake may be over 6 feet deep. There will be ropes and other tricky ways to get across and there's always ways to go around any obstacle including the lake.
The Mud Run race starts in waves. Approximately 25 teams go at a time, with a 3 minute lag between each wave. Parking is free so come out and support the participants and the cause. When you're running with an extra 10 pounds of mud on your shoes it's appreciated to have people cheering you on from the sidelines.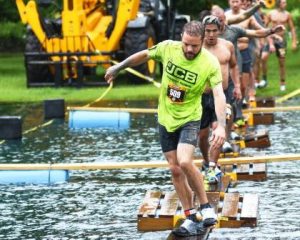 The Post Race Party begins as soon as the first teams finish in the Party Pit, where you can watch the finish and enjoy food and drinks that are included for race participants as part of the registration fee. If you're planning on just watching all of the action, you can partake in the frosty beverages and delectable food for a $10 donation to The Lady Bamford Center.
Highlights include: Each participant receives a custom t-shirt, Over 30+ epic obstacles, access into the Party Pit, professional race photos, live chip timed results, Free Beer for those 21+, overall & age division awards, live music following the event, Free post-race food and drink.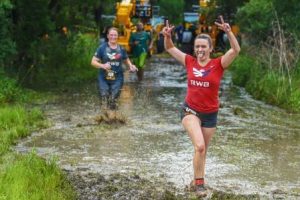 Schedule:  (Subject to Change)
6:30AM: Packet Pickup & Late Registration Opens
7:15AM: Costume Contest @ JCB Events Trailer
7:50AM: Kiddie Muddobbers Mud Run @ Finish line (FREE)
8:00AM-8:20AM: Mudfest 5k & 5 Mile Competitive Waves #1-#5 Start (5 minute increments)
8:25AM-9:30AM: Mudfest 5k & 5 Mile Recreational Waves #6-#19 Start (5 minute increments)
8:05AM: Party Pit Music Starts
8:30AM: Food and Beverage Vendors Open
12:00PM: Awards Ceremony
Location: JCB North American Headquarters, 2000 Bamford Blvd, Pooler, GA 31322
Date: Sat, June 17, 2017
Hours: 7:15am – 12:30pm
Tel: 912-447-2000
jcbmudfest.com
For Regional Accommodations, Restaurants & Attractions: visitsavannah.com