Tag Archive
activity
art
artist
Canada
children
city
community
contest
country
craft
display
downtown
drive i-95
Drivei-95
drivei95
entertainment
event
family
festival
Florida
food
free
fun
game
historic
History
house
Island
live
local
Museum
music
national
North Carolina
performance
prize
Restaurant
roadtrip
shop
show
tour
travel
travelblogger
USA
world
Hold on to you hats racing fans, February is the return of Speedweeks at Daytona International Speedway. This nine-day motorsports adventure offers devoted race fans with an action-packed schedule of six of the most exciting races, culminating with the Daytona 500 which will showcase 59 years of history in the world's only motorsports stadium.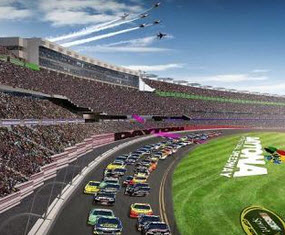 Sat, Feb. 18: Lucas Oil 200 and the Clash at Daytona -Prepare for the ultimate doubleheader with action from the ARCA Racing Series & NASCAR presents a driver pool of experienced veterans and young up-and-comers, while NASCAR rolls out a star-studded lineup to open their season.
Sun, Feb. 19: Daytona 500 Qualifying By Kroger -Every second makes a difference in the group qualifying format that determines the front row for the Daytona 500.
Thurs, Feb. 23: Can-Am Duel – With the front row of the Daytona 500 set, top drivers in the Cup Series compete to determine the rest of the starting grid
Fri, Feb. 24: NextEra Energy Resources 250 – Annually one of the most exciting races at Daytona International Speedway, this race is well-known for its long list of close finishes.
Sat, Feb. 25: PowerShares QQQ 300 – Young drivers look to make a name for themselves, while established veterans seek to gain momentum before Sunday's showcase event.
On February 26th, The Daytona 500, also known as "The Great American Race," is NASCAR's signature event. Fresh off of a sold-out crowd witnessing the closest finish in Daytona 500 history,  it's sure to be another for the record books. At a place where the timeline unfolds like the pages of history, a proud new chapter is set to be written at the "World Center of Racing."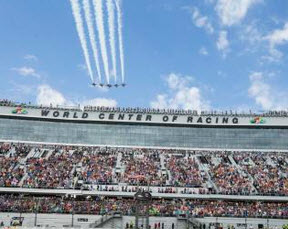 Location: Daytona International Speedway,
1801 W. International Speedway Blvd. Daytona Beach, FL 32118
Dates: Sat Feb 18 – Sun Feb 26, 2017
Times: Various
Tel: 800-PIT-SHOP
daytonainternationalspeedway.com/Events/2017/Speedweeks-At-DAYTONA/Speedweeks-At-DAYTONA.aspx
For Regional Accommodations, Restaurants & Attractions: daytonabeach.com
Looking for something different?  If you love blues harp,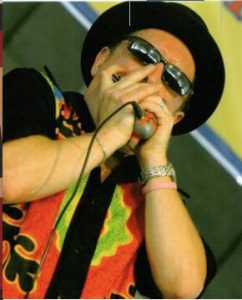 this show is for definitely for you. Harmonica players from throughout the state will battle at the 11th Annual Florida Harmonica Championships. Every October the Florida Harmonica Championships combines performances from more than 20 great harp players with internationally known guest stars. Each year, music lovers from all over the country travel to beautiful New Smyrna Beach to witness what has become a signature Florida music happening.
This combination of raw new talent, a show oriented format, great backing band and internationally renowned guest stars has made the Florida Harmonica Championships and New Smyrna a music destination for fans from Florida, the US and the world. Anyone can compete.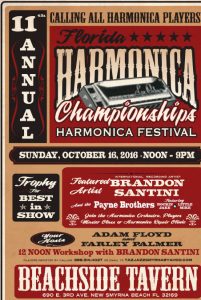 Other activities include a master class, a harmonica repair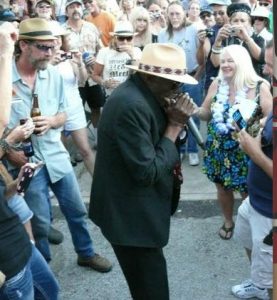 clinic and a "harmonica orchestra" performance open to all spectators with a harmonica.
Location: Beachside Tavern, 690 E. 3rd. Ave, New Smyrna Beach, FL 32169
Date: Sun Oct 16, 2016
Time: Noon – 9PM
Tel: 386-314-5718
floridaharmonicachampionships.com
For Regional Accommodations, Restaurants & Attractions: nsbfla.com
Join the Diamond State Ghost Investigators and park staff for a three-hour adventure in paranormal investigation.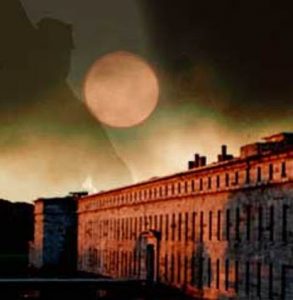 Fort Delaware, the Union fortress dating back to 1859, once housed Confederate prisoners of war. Throughout history, quite a number of people have encountered paranormal  experiences at the prison. It is believed that the spirits that haunt Fort Delaware are a direct result of the  suffering and violence that was sustained there.
Participants witness and take part in actual investigations of the haunted prison located on Pea Patch Island using electronic magnetic field detectors, data recorders, and temperature sensors visiting areas where paranormal activity has been reported.
October 29 from 9:30pm-2:30am – For hard-core ghost hunters only, participate on Halloween to take part in a five-hour investigation of Fort Delaware, in which you are a key part of the investigative team. What better way to scare the bajeebers out of you.
Participants must be 13 years old or older and should arrive 30 minutes prior to boat departure to check in at the Fort Delaware dock, 45 Clinton Street, Delaware City DE 19706. Tickets sell fast due to high demand, so book early!
Location: Fort Delaware, Pea Patch Island, Delaware City, DE 19706
( Fort Delaware State Park is accessible only by ferry, leaving from 45 Clinton Street, Delaware City DE 19706 )
Dates: Fridays, Saturdays in October – October 7, 8, 14, 15, 21, 22, 28, 29, 2016
Hours: 6:30 p.m. and 9:30 p.m. tours (exception- Oct 29 – 9:30 tour only)
Tel: 302- 834-7941
destateparks.com/ghost
For Regional Accommodations, Restaurants and Attractions: visitwilmingtonde.com