Tag Archive
activity
art
artist
Austria
Canada
children
city
CostSaver
display
Drivei-95
drive i-95
entertainment
Europe
event
exhibit
family
festival
Florida
food
France
free
fun
historic
History
landmark
live
local
London
Museum
music
performance
Restaurant
roadtrip
shop
show
sights
sightseeing
tour
tourist
Trafalgar
travel
travelblogger
USA
view
world
Don't miss one of the Lowcountry's signature events, the annual DragonBoat Beaufort Race Day. The exciting dragon boat races will take place Saturday, June 24, 2017 at at Henry C. Chambers Waterfront Park on the river from 8-4.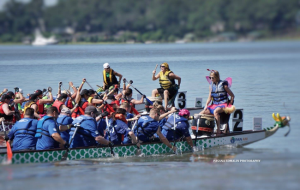 Witness the fierce competition and camaraderie as teams of paddlers race on the Beaufort river to win trophies and raise money for local cancer patients. Among the fun and festivities will be an opening ceremony, three heats of races, the moving Carnation Ceremony for cancer survivors and their families and the closing medal ceremony.
DragonBoat Race Day will include many local businesses, community groups and teams of friends and family racing against each other. The mixed Cancer Survivor Division will be the showcase for the heroes and heroines, honoring the spirit of DragonBoat Race Day.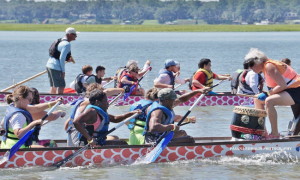 Twenty paddlers sitting side-by-side in a dragon-headed 42 foot-long vessel, paddling furiously to the beat of an emphatic drummer. The goal: physical wellness and psychological well-being through this thrilling, team-oriented support program that even offers opportunities to travel to competitions worldwide.
There will be 35 teams each racing three times. There will be two divisions – Mixed Community and Cancer Survivor teams. All teams race together. Cancer Survivor teams must have at least 8 cancer survivors in the boat during each race. After the first and second heats, teams will be placed in racing categories based upon their time; the third heat will decide the medals. Cancer Survivor placings decided by accumulating the two best times from each team. Gold, Silver and Bronze medals will be awarded for the top three finishers in each racing categories during the Awards Ceremony at the end of the day.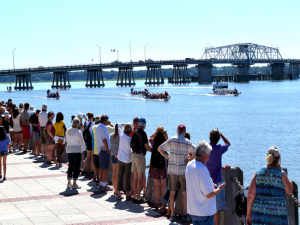 Location: Henry C. Chambers Waterfront Park, downtown on the Beaufort River,  SC
Date: Sat, June 24, 2017
Time: 8am – 4pm
Tel: 843-473-4477
dragonboat-raceday.com
For Regional Accommodations, Restaurants & Attractions: southcarolinalowcountry.com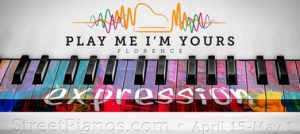 Florence, SC Exit 160: No, you're not seeing things, those randomly placed pianos throughout Florence are part of Play Me, I'm Yours, an initiative of a worldwide street piano project, geared to interconnect people in the community by "expressing themselves"  by bringing pianos to the people and music to the streets.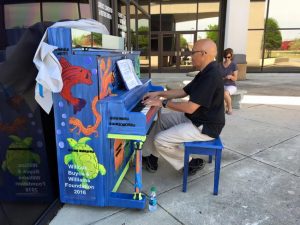 Dozens of Pianos will be located all over Florence and Lake City, and will remain available until May 7, positioned for everyone to play and enjoy on streets, in parks, squares, markets and other public places. Play Me, I'm Yours invites the public to engage with, participate and take ownership of their urban environment. Decorated and personalized by local artists and community groups, the street pianos create a place of exchange and an opportunity for people to connect.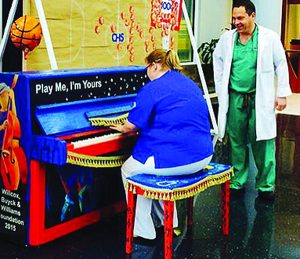 Touring internationally since 2008, Play Me, I'm Yours was created by British artist Luke Jerram. More than 1500 pianos have now been installed in over 50 cities across the globe, from London to Lima, bearing the simple invitation Play Me, I'm Yours. The project has already reached more than ten million people worldwide.
An opening-night festival will be held April 21 in the Willcox Plaza on West Evans Street. The event will include a dueling pianist team and a "Paint a Piano" tent for young artists. Don't miss the featured noon concerts on various instruments by local pianists.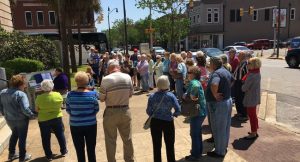 Location: Florence, SC
Date: Fri, April 21 – Sun, May 7, 2017
Tel: 843-260-6210
streetpianos.com/florence2017
For Regional accommodations, Restaurants & Attractions: visitflo.com
:Put on your fairy wings and get to The Portsmouth Fairy House Tour. It's one of the largest fairy house tours around and takes place each fall in the historic South End Neighborhood of Portsmouth, New Hampshire. Presently in its 12th year, the Tour will feature over 200 handcrafted fairy houses built by creative professionals, local artists, florists, garden clubs, community members, families and students and will be on display on the grounds of Strawbery Banke Museum , Governor John Langdon House , Prescott Park  and Peirce Island. The annual Fairy House Tour attracts more than 8,000 families and fairies each year.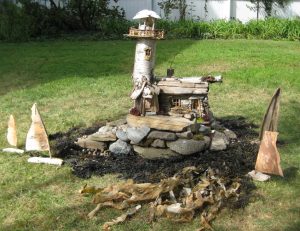 Inspired by local award-winning author and illustrator Tracy Kane's Fairy Houses Series® of books, which popularized fairy house building worldwide and served as the original inspiration for the Portsmouth Fairy House Tour. Tracy Kane will be on hand both days to greet fairy fans and sign books.
Visitors will also have the chance to see excepts from "Fairy Houses–the Ballet" performed both days on the Prescott Park Arts Festival Stage and see the magic of Tracy Kane's Forest Secrets brought to life by the NH Theatre Project in the Langdon grove. Families are also invited to build their own fairy house on Peirce Island where Basic materials will be provided, but you are welcome to bring your own special embellishments. For a complete list of activities: portsmouthfairyhousetour.com/activities–food.html

The centerpiece of the Tour is the Artists Invitational competition. Ten select fairy houses build by imaginative connoisseurs will be judged by a panel of three judges, including Fairy Houses Series® Author/ Illustrator, Tracy Kane.
Tour Summary:
Ticket includes entrance to Strawbery Banke and Governor John Langdon House
Meet Tracy Kane, author/illustrator of the multi-award winning Fairy Houses Series® of books and video.
Artists Invitation
Excepts from "Fairy Houses–the Ballet" performed both days on the Prescott Park Arts Festival Stage
See the magic of Tracy Kane's books brought to life by the NH Theatre Project in the Langdon grove
Build your own Fairy House on Peirce Island and help create the World's Largest Fairy Houses Village
The Amazing Bubble Machine
All within walking distance
FREE PARKING available at Peirce Island
Tickets and tour maps are available by the flag pole at Prescott Park, Governor John Langdon House, and on Peirce Island (by the main parking areas).
Location: various -Portsmouth, NH 03801
Date: Sat & Sun, Sept 24 & 25 2016
Time: 11am till 3pm Rain or Shine
Tel: 603-659-1300
portsmouthfairyhousetour.com
For Regional Accommodations, Restaurants & Attractions: goportsmouthnh.com