By stan. Filed in
celebration
,
Children
,
Culture
,
Drive I-95
,
Entertainment
,
Family Fun
,
Food
,
History
,
Rhode Island
,
Special Event
,
United States
,
USA
|
'Tis the day after Christmas, and throughout Blithewold the beautiful decorations and a fragrance of cinnamon and cloves linger. All the hustle and bustle of the holidays is winding down, so come share the last of the season's magic with your family and friends.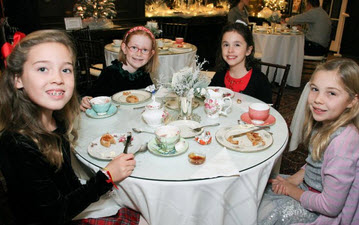 Children are welcome to come dressed in their finest pajamas and nightgowns, and enjoy goodies and treats one last time before the decorations come down. After tea sandwiches, cookies, fresh-baked scones and a warm pot of tea, children will sit around the fireplace to enjoy one last holiday story.
Blithewold is a 33-acre summer estate with grand views of Narragansett Bay and is nationally significant in American history as one of the most fully developed and authentic examples of the Country Place Era.
Seating is limited, Advance registration required.  Click to purchase your seat: Tuesday, December 26
Location: Blithewold Mansion, Gardens & Arboretum  101 Ferry Rd, Bristol, RI 02809
Date: Tues, Dec 26, 2017
Time: 5 – 6:30 PM
Tel: 401-253-2707
blithewold.org/event/tis-day-christmas-childrens-tea
For Regional Accommodations, Restaurants & Attractions: goprovidence.com
Tags: American, bay, Blithewold, Bristol, children, Christmas, cinnamon, clove, cookie, country, decoration, drive i-95, era, estate, family, fireplace, fragrance, fresh-baked, friend, History, holiday, hustle, magic, nightgown, pajamas, Rhode Island, sandwich, scone, season, story, summer, tea, view