By sandra. Filed in
Food
,
Sweden
|
Quality Nacka Vaermdovaegen 84 , (Tel: 46 8506 16000)  Stockholm SE- 1200, was the hotel for the last night of the tour. It was not near downtown but was slick and modern (double rain shower) and most importantly had great electronic amenities.
We usually spend the first few minutes in our hotel room scoping out the outlets to plug in phones, laptops, back up drives, USB battery back up, audio pod caster,etc. This hotel had the best power station including: USB input and charger,  HDMI input, VGA input, audio/PC/ video inputs as well as two power outlets.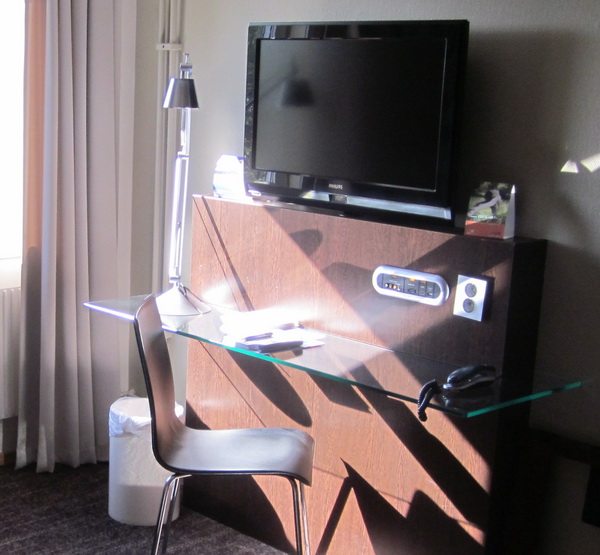 Dinner was a buffet with some highlights:  fabulous mango & shrimp salad (Stan had as main course!),  tomato and cucumber salad, pork in a mushroom and pepper sauce, sauteed potatoes, rice, broccoli and cauliflower. Cherry cheesecake sweetly ended our meal and our trip.
Tags: audio, charger, HDMI, input, PC, Stockholm, Sweden, USB, VGA, video