By glenda. Filed in
celebration
,
Drink
,
Drive I-95
,
Entertainment
,
Family Fun
,
History
,
Nature
,
Rhode Island
,
United States
,
USA
|
How about visiting Providence this Father's Day and partaking in it from a new angle; by getting out on the water. This year, treat dad to a gift that will leave a lasting impression: a fun, family-friendly boat tour of  picturesque Providence waterways.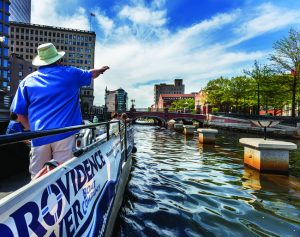 Forget the necktie this year and give Dad a gift that he'll truly appreciate…a chore-free, relaxing Sunday with the family.  Spend quality time with dad on a tranquil boat ride narrated daytime tour or sunset cruise with the Providence River Boat Company's Father's Day Tours.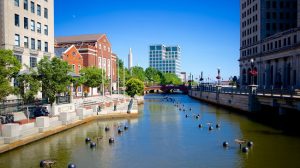 Enjoy this 45-50 minute entertaining and informative tour while friendly Captains expertly guide you throughout the waterways and cruise throughout the Providence River, Riverwalk, Waterplace Park and the Providence Harbor. Experience  unparalleled views  of the capital city while getting an overview of the city's history.  A unique gift that the entire family will enjoy. BYOB or pick up a cold beer for Dad at the dock bar.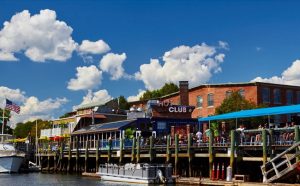 Tours depart at the top of each hour. The boats are uncovered, so dress appropriately. Hats, sunglasses & sunscreen are all recommended. Space is limited and reservations are required – 401-580-BOAT.
Location: Providence River Boat Company, 575 South Water Street, Providence, RI 02903
Dates: June 18, 2017
Time: 10:00 AM to 7:00 PM
Tel: 401-580-2628
providenceriverboat.com
For Regional Accommodations, Restaurants & Attractions: goprovidence.com
Tags: bar, beer, boat, BYOB, capital, Captain, city, cold, company, cruise, daytime, dock, dress, Drivei-95, entertainment, family, family-friendly, Father's Day, fun, gift, guide, harbor, History, impression, informative, narrate, overview, park, Providence, Providence River Boat Company, Rhode Island, river, riverwalk, sunglasses, sunscreen, sunset, tour, view, water, Waterplace, waterway