Tag Archive
activity
art
artist
Canada
children
city
community
contest
country
craft
display
downtown
drive i-95
Drivei-95
drivei95
entertainment
event
family
festival
Florida
food
free
fun
game
historic
History
house
Island
live
local
Museum
music
national
North Carolina
performance
prize
Restaurant
roadtrip
shop
show
tour
travel
travelblogger
USA
world
Bring your little ones to A Fairy Tale Festival & Adventure, a magical and enchanted festival full of characters from all your favorite fairy tales, benefiting the Sandhills Children's Center.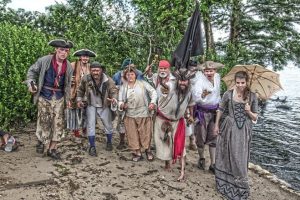 Be ready to spend your day dancing with the trolls, princesses, pirates, fairies, elves and mermaids. Maybe join a treasure hunt with the pirates, unless they make you walk the plank. Go to the Mad Hatter's tea party. There will be horse and carriage rides, hot-air balloon rides, face painting, story telling, tattoos, arts & crafts, food trucks and more.
You can find tickets to additional experiences like the Mad Hatter Tea Party, horse drawn carriage rides and early admission by clicking here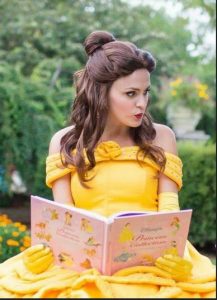 Everyone is encouraged to come dressed in  costumes,  not just the kids but also the kids at heart. Make sure to bring your camera for plenty of magical photo opportunities.
The festival will be fun for the whole family, but especially designed for children 12 years of age and younger. This event will be held rain or shine.  For additional festival information and to purchase admission tickets, you can click here.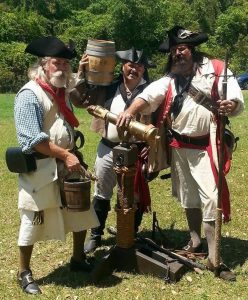 Location: Carolina Horse Park, 2814 Montrose Road, Raeford, NC 28376
Date: Sat, June 23, 2018
Time: 11am – 6pm
IndelibleProductions.net
For Regional Accommodations, Restaurants & Attractions: visitfayettevillenc
Join Anastasia Watersports and Marineland Dolphin Adventure for a fun-filled interpretive Dolphin Paddle on Salt Run at Anastasia State Park.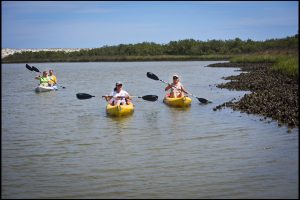 The park's estuarine tidal marsh is teeming with plant and animal life . Learn about the biosphere and natural habitats, hop into a kayak, paddle onto Salt Run, and keep an eye for birds, turtles, manatees and especially dolphins.
Staff will provide illuminating details about the ecosystem and the myriad wildlife that inhabit it.  A dolphin expert from Marineland, will fill guests in on fascinating facts about the dolphins that are born, breed and thrive in this waterway.
The event will start with 30 minutes of classroom discussion followed by 90 minutes of paddling.  Come out and enjoy real, undiscovered Florida. Program fee: $40/person, includes boat rental. Park admission fees: ($8.00 per vehicle. Limit 2-8 people per vehicle.  email, info@anastasiawatersports.com to make a reservation.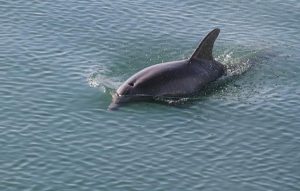 This informative event is Family-Friendly.
Location: Anastasia State Park,  300 Anastasia Park Road, St. Augustine, FL 32080
Date: Sat, June 16, 2018
Time: 9am – 11am
Tel: 904-460-9111
floridastateparks.org/park-events/Anastasia
For Regional Accommodations, Restaurants & Attractions: floridashistoriccoast.com
Take a Sunset Kayak Tour at Sebastian Inlet State Park for a memorable exploration the Indian River Lagoon, home to brown and white pelicans, herons, egrets, osprey, bottle-nosed dolphin and manatee.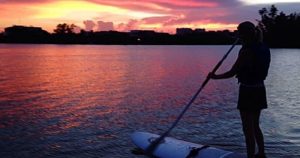 Or maybe you'd prefer the Full Moon Kayak Tours,  available on June 29, June 30,July 27, 28 and Aug 25. Under the light of the full moon, join an adventure, glow sticks in hand, through the grass flats and explore the Indian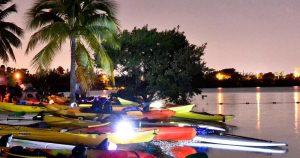 River Lagoon. After the tour, relax and enjoy Smore's and refreshments at the Marina.
Included in these tours: a kayak or paddle-board, safety vests and safety instructions.
What to bring: bathing suit, sunscreen, towels, sun protective clothing (ie. hats and sun shirts), water shoes or waterproof sandals and bug spray.
Location: BG's Bayside and Marina, 9502 S. Hwy A1A
Melbourne Beach Florida, 32951 – Located inside Sebastian Inlet State Park
Date: Sunset Tours: weekly – Sun, Wed, Thur, Fri, and Sat, Full Moon – usually only once a month,  Please check schedule
Time: Sunset Tours – 7pm, Full Moon – 7:30pm
Tel: 321-724-5424
bgsurfsidegrillandadventures.com/sunset-tours
Regional Accommodations, Restaurants & Attractions: visitspacecoast.com
Festival Ballet Providence presents The Little Prince, based on the popular book written by Antoine de Saint-Exupéry, first published in 1943.
The charming fable tells the story of a young boy as he explores and makes sense of a strange new world after falling to Earth on a tiny asteroid. It's a tender tale of loneliness, friendship, love, and loss.
This interplanetary exploration and adventure comes to life in this multi-media adaptation by choreographer Boyko Dossev, which includes an original video and stop-motion animation, bringing the story to life.
Admission includes post-show meet-and-greet where audience members have a chance to meet and mingle with the characters while enjoying complimentary milk and Seven Stars Bakery cookies.
Order tickets by phone: 401-353-1129 or Online
Location: FBP Black Box Theatre, 825 Hope Street, Providence, RI
Dates and Times: Sat. March 3: 4pm, Sun March 4: 1pm & 4pm,
Sun March 11: 1pm & 4pm
Tel: 401-353-1129
festivalballetprovidence.org/chatterBox.php
For Regional Accommodations, Restaurants & Attractions: goprovidence.com
Rumba on the Lumber 2018, a festival of food, movement, music and the arts, consisting of two days of events in historic downtown Lumberton with over 4000 people in  attendance.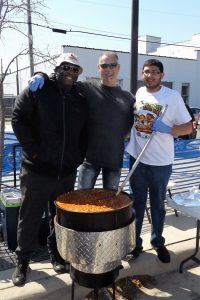 Many wonderful annual events will once again be front and center, including: The Rumba on the Lumber Festival with live music, vendors, Rumba Cross fit Games Exhibition, and the Lumbee River EMC Free Kidzone, 5K, 10K, fun run/walk, 100K ride, 20-Mile adventure ride,  Chili Cookoff and a bicycle rodeo.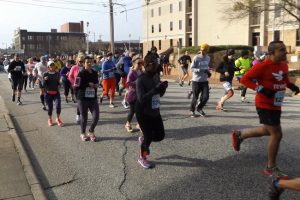 Many festival-goers agree, it's all about the chili. More than two dozen teams bring their most coveted recipes. Teams prepare a minimum of 10 gallons of chili and dole out free samples of their creations. The teams will be competing for prizes including the best tasting, Spiciest Chili, Strangest ingredient and Best chili cooking outfits. Don't miss the fun!
Saturday- Downtown Plaza/ 3rd Street:
Presented by Henry Morrison Flagler Museum, the first museum exhibit devoted to the image of the World War I pilot-hero, Knights of the Air honors the daredevil pilots who risked everything for the cause at the dawn of aviation.
Imbued with a sense of adventure and fierce patriotism, aviators became the face of the War efforts back home. Works of art, souvenirs, postcards, and newspapers celebrated their valiant efforts. After the War, the romance of flight was embodied in new types of daring aviators, such as barnstorming aerial acrobats, air mail pilots, and bootleggers.
Popular pulp magazines such as George Bruce's Squadron and Hollywood films like Wings (1927) capitalized on the appeal of the brave World War I aviator, inspiring many future pilots who would serve America in commercial aviation and future military conflicts.
Organized by the Flagler Museum in commemoration of the 100th anniversary of America's entry into World War I in 1917, Knights of the Air features works of art, artifacts, and printed materials on loan from the private collection of Jean S. and Frederic A. Sharf, and other private and public collections.
Guided exhibition tours will be offered Wednesdays at 10:30 a.m. and 3:30 p.m., beginning October 25. The exhibition and tours are free with Museum admission. The Flagler Museum will offer free Museum admission to active duty, reserve, and retired U.S. Military each Wednesday for the duration of the exhibition (proper identification required).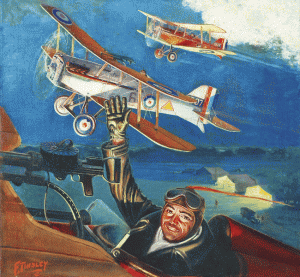 Illustrated Lecture
11:30 a.m. and 2:30 p.m. on Saturday, November 11, 2017
Free with Museum Admission
Space is limited, reservations are required.
Join exhibition curator Janel Trull on Veteran's Day for an illustrated lecture about Knights of the Air: Aviator Heroes of World War I, to learn about these heroic pilots and their lasting legacy.
Image: Collection of Jean S. and Frederic A. Sharf
Location: Henry Morrison Flagler Museum,One Whitehall Way
Palm Beach, FL 33480
Dates: until Dec 31, 2017
Hours: Sun – 12pm – 5pm, Tues – Sat – 10am – 5pm
Closed Mondays, Thanksgiving Day, Christmas Day, and New Year's Day.
Tel: 561- 655-2833
flaglermuseum.us
For Regional accommodations, Restaurants & Attractions: thepalmbeaches.com
Turn Baltimore's Inner Harbor into a giant game board with this fun scavenger hunt adventure. What a fabulous, unique and entertaining way for the whole family to see the city.  This amazing Scavenger Hunt Adventure combines the excitement of the Amazing Race with a three-hour city tour.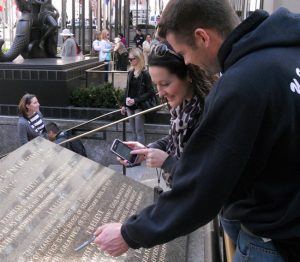 Guided from any smart phone, teams make their way among well known and overlooked gems of the city, solving clues and completing challenges while learning local history. The adventure begins in the Historic Inner Harbor and will take you on a journey along the water front, among museums and other historic buildings. You'll explore interesting parts of Little Italy and see the location where the Star-Spangled Banner Flag was created.
This is an interactive tour, where your Smart Phone leads you on a fun and engaging walking tour of the city to complete challenges,  solve clues all while working together to unravel secrets of the city. Optional hints make sure that all teams can find a location or solve a challenge to move forward and earn points for correct answers.  See famous sights and hidden gems of the city while learning interesting facts and discovering unique history.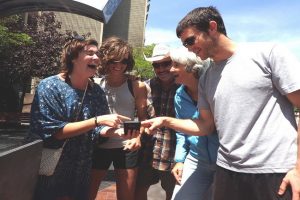 Mention promo code – Drivei95Blog to receive a 20% off discount.
Start: Outside the Maryland Science Center (Harbor side)
End: Star-Spangled Banner Flag House
Distance: 1.5 miles
Time: 2.5 – 3 hours
Challenges: 20
Bonuses: 4
Points of Interest: Inner Harbor, Maryland Science Center, USS Constellation , Baltimore WTC, Power Plant and Little Italy
Available 365 days a year, sunrise to sunset. Start when you want and play at your pace.
Start Location: Outside the Maryland Science Center (Harbor side), 601 Light Street, Baltimore, MD 21230
Date and Time: Daily, 10am – 7pm
Tel: 805-603-5620
urbanadventurequest.com
For Regional Accommodations, Restaurants & Attractions: baltimore.org

If you love to read, then this event is definitely for you. Want to meet authors and learn of the inspiration for their works? Book 'Em North Carolina is national event that brings together brings together more than 75 authors, publishers, literary agents and publicists under one roof for one common cause; to promote literacy.

Book 'Em NC Writers Conference and Book Fair is open to readers of all ages. There are book readings and events scheduled for children from pre-school to teens, panel discussions and talks for writers trying to break into the field and  lectures and events for readers of various genres, including mysteries, romance, true adventure, historical, biographical, …
Authors will sell and sign their books, participate in panel discussions and talks, network and interact with fans one-on-one. Headlining authors include: poet LeJuane Bowen and fictional author Jill McCorkle.
A series of talks occur between 10 – 3 pm and include:
Writers Conference – for aspiring or published authors of all ages and levels
The Children's Corner – readings for younger children, arts and crafts and special activities
Panel Discussions and Talks – for readers of various fiction and nonfiction genres, including autobiographical, biographical, historical, mystery/suspense, romance, fantasy, paranormal, science fiction, horror, true crime and others
Each talk begins on the hour and feel free to attend one or all of the talks throughout the day.
The purpose of The Book 'Em Foundation and this event is to raise public awareness of the link between high crime rates and high illiteracy rates. The Book 'Em Foundation was co-founded by suspense author P.M. Terrell. Proceeds from the Book 'Em North Carolina book fair will go directly to increasing literacy in Robeson County, North Carolina and to reducing crime in the area.
 This event is FREE and open to the public.
Location: Robeson Community College, 5160 Fayetteville Rd, Lumberton, NC
Date: Sat, Sept 23, 2017
Time: 9:30 – 4pm
Tel: 910-272-3362
bookemnc.org
For Regional Accommodations. Restaurants & Attractions: lumberton-nc.com
Step through the doors of some of Fell's Point's most haunted  watering holes for a fascinating haunted pub crawl tour of this historic maritime neighborhood when you partake in Fells Point Wicked History Pub Tour.
Baltimore Wicked History Tours has been thrilling locals and visitors alike with scandalous tales of Baltimore's underbelly since 2014. The Fells Point Wicked History Pub Tour lasts between 2-2.5 hours, depending on the tour guide. There are 3-4 pub stops during the course of the tour.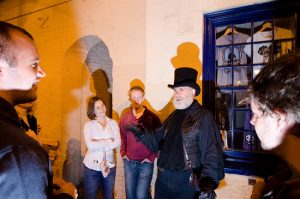 You'll walk the cobblestone streets of Fells Point and enter some of the most haunted pubs on the shore front. Travel back in time to when Fells Point was a colorful, dangerous place to visit, crawling with sailors, privateers, ladies of the night, and immigrants looking for a better life. Tempers ran hot with people who had nothing to lose and those looking to exploit them. Fells Point also had its bright spots with luminaries like Billie Holiday and Edgar Allan Poe roaming these historic streets. Learn the secrets of this historic maritime village while enjoying an entertaining and  knowledgeable view of the era from an amazing story telling  tour guide.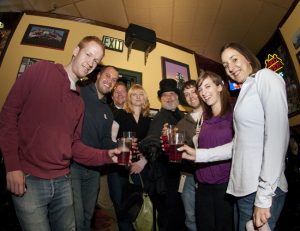 In a Baltimore Wicked History Tour  you'll experience Baltimore's  scandalous yesteryear in a history lesson like no other.  This haunting adventure that  some might call downright wicked, is for 21 and older only.
For Reservations: fareharbor.com/baltimorewickedhistorytour/items/calendar/2017/07/ or  (877) 293-1571
Ahoy Mateys! For over 300 years, people of all ages have searched for Captain Kidd's treasure.  Sunday, June 11th, 2017 is Pirates Day in Milford.  Join Captain Kidd and his crew as they sail into Milford Harbor, 'kidnap' Mayor Blake and "take over" downtown Milford.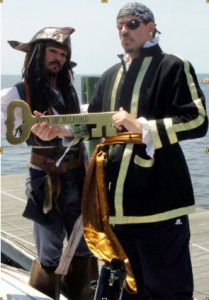 For the 13th annual Cap'n Kidd Treasure Hunt, participants will pick up a downtown treasure map, a strand of pirate beads, and a booty bag at Lisman Landing or by the Gazebo on the Green. Take part in the scavenger hunt by following the clues listed on the map, decipher the clue that matches the stop, and fill up your booty bags with treasures galore at the participating Pirate Stops.  Don't forget to get your map stamped for a chance to win a treasure chest of prizes. Here's a clue…Only the places displaying Pirate Flags will have the loot you seek.
There will be pirate-themed activities for children on the Green by the Gazebo, and  live, local bands for everyone to enjoy. Be sure to keep a look out for more crew members for great photo ops and  join Cap'n Kidd and his motley crew for a spectacular pirate parade.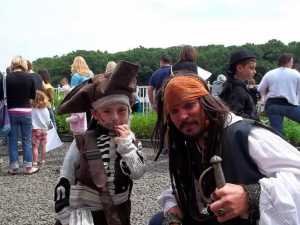 So put on your best pirate garb, learn how to talk like a pirate, and search for Cap'n Kidd's treasure. Matey, don't miss this fun, family-friendly adventure, brimming with special treasures and pirate bustle all day long … or be prepared to walk the Plank!  AAARRRGGGG…
Cap'n Kidd Pirates Day Treasure Hunt:
SUNDAY, JUNE 11th, 2017 Noon to 5:00 PM (subject to change)
Pirates Day

11:30 AM – 1:00 PM Map Distribution Lisman Landing (can also be picked up at the Gazebo – after 1 pm pick up at Gazebo on the Green only)
11:00 AM – 1:00 PM  Tim Payson & Friends
12:00 PM  Cap'n Kidd, Captain Jack, colorful pirates and pirate ship arrive at Harbor/Lisman Landing
12:15 PM   Mayor Benjamin G. Blake greets crowd, kicks off event
12:00 PM –  2:00 PM  Map Distribution continues by the Gazebo on the Green
12:30 – 2:00 PM  Pirate Rock Painting with Rock On Pirate Girls By the Gazebo on the Green  * Proceeds benefit the Get In Touch Foundation
1:00 PM  Milford Volunteers Ancient Fife and Drum Corps – Park by Café Atlantique
1:30 – 2:00 PM  Katie Gillick, musician/composer – Gazebo on the Green
2:30 – 3:00 PM  Pirates Parade on the Green by the Gazebo – everyone invited to join in
2:00 – 3:00 PM  The Elwoods (Classic Rock/Blues) Gazebo on the Green
2:30 – 3:30 PM  Pirate-related Kiddie Activities by the Gazebo on the Green and story-time by Friends of the Milford Library
3:00 – 4:00 PM  The Elwoods (Classic Rock/Blues) Gazebo on the Green
4:00 – 5:00 PM  Drop off completed maps at the DMBA Exhibit by the Gazebo on the Green, for a chance to win a Treasure Chest of prizes (one adult winner & one child winner will be chosen); event closes promptly at 5:00 PM
Location: Lisman Landing or Gazebo on the Green, Downtown Milford, CT 06460
Date: Sun, June 11th, 2017
Hours: noon – 5pm
Tel:  203-745-4946
downtownmilfordct.com/copy-of-wine-trail
For Regional Accommodation, Restaurants & Attractions: milfordct.com