Tag Archive
activity
architecture
art
artist
Austria
building
Canada
children
city
city view
CostSaver
downtown
drive i-95
entertainment
Europe
event
exhibit
family
festival
Florida
food
fun
historic
History
landmark
local
Museum
music
Nature
Ontario
roadtrip
Seattle
show
sights
sightseeing
tour
tourist
Trafalgar
travel
travelblogger
view
Washington
Washington State
water
world
To fully understand the impetus and experience of the Group of Seven Canadian painters' time in Algoma County, the Theatre in Motion is featuring a one-man show called Moments in Algoma, This group of Seven "experience" has an actor portraying painter Lawren Harris. It's being shown at the Heritage Discovery Center.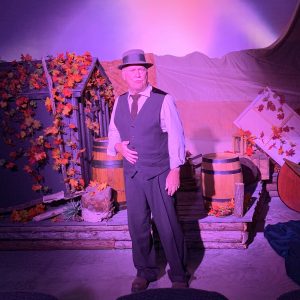 The mayor works here at Toronto City Hall (New City Hall) and lots of tourists play amongst the letters here too.
Nathan Phillips, was the mayor of Toronto from 1955 – 1962. The site has a weekly farmers' market, musical events, art shows, the winter festival of lights, and also political demonstrations! In the winter, the pool becomes an ice skating rink. This is Canada after all.
Completed in 1887, the Ponce Inlet Lighthouse is a fascinating piece of Florida history. It towers over others as the tallest lighthouse in Florida, offering spectacular, 360-degree views of the Atlantic Ocean and the Intracoastal Waterway.
If you are feeling adventurous you can climb the 203 steps to the top and be rewarded with some truly breathtaking scenery and one-of-a-kind photo opportunities.
There's an on-site museum featuring a fascinating rare Fresnel Lens exhibit, artifacts on lighthouse life and shipwrecks.
On May 11th, from 10am – 2pm, over one hundred Corvettes of all ages will be on display at Ponce Inlet Lighthouse. Vettes at the Lighthouse XII, hosted by the Ponce Inlet Corvette Club,  the car show will feature music, door prizes, food, silent auction and trophies. This is a must-see for every car enthusiast. All proceeds are donated to local charities.
.
The Residence Square, where you can find this baroque fountain, is the heart of the old city center of Salzburg, Austria. In the film, "The Sound of Music", Maria (played by Julie Andrews) walked across the square singing "I Have Confidence" while on her way to the Trapp family home for the first time.
Residence Fountain at 15 metres high is the largest baroque fountain outside of Italy. It was built between 1658 and 1661, and enjoyed its 15 minutes of fame when Maria stopped there to splash water at the horses while singing "I Have Confidence". The song was not from the original Broadway show but added for the film version. I would remember this as I saw the Broadway show 13 times as my Dad worked there.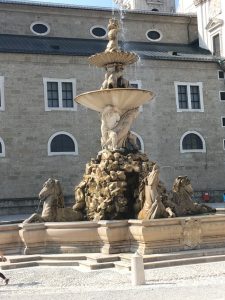 Odysseo, the horse centric show, is awesome family entertainment which will WOW every member. If you can imagine taking Cirque du Soleil up a notch by marrying it with a team of gifted equestrians, this would be their offspring.
The show has acrobats, blade-running acrobats and horse acrobats – each team outdoing the other in their antics. There are raucous horses racing through jumps and quiet ballet-like riderless horses dancing to the whims of their female horse whisperer, Sylvia Zerbini.
Then why not throw in some African drumming, singing and dancing – for peace. When you combine 70 horses with 50 performers and all the high technology, multimedia and special effects, you create magic on stage.
The carousel pole acrobatics is  a charming setting for the melange of horse and rider/acrobats, but the white fabric/rope acrobatic act is the perfect "10" for each of the costume designer, set designer, lighting, artistic director and the acrobats themselves.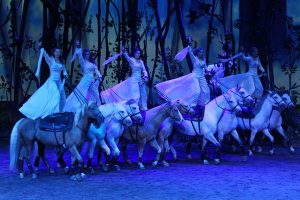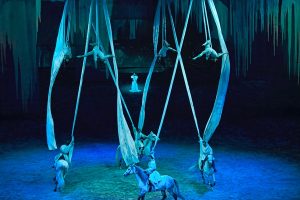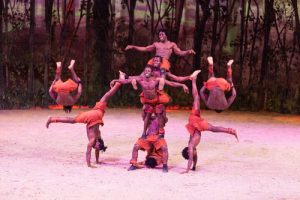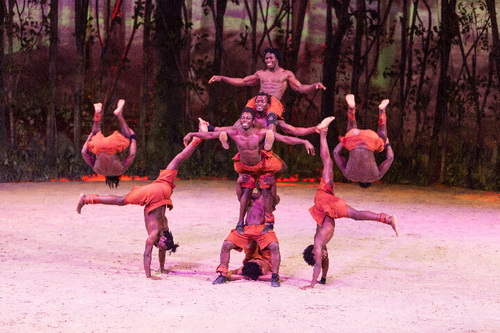 It's hard to imagine it fitting into a tent setting, but horses appear on mountaintops, in an ice-scape, the woods, walking down hills, in rain storms, galloping as fast as the wind and even and splashing in a waterfront finale.
This time we attended with a youngster who had enjoyed horse camp this summer. She loved figuring out the equine trivia questions before the show started. In her child-like mind she imagined "horses dancing like people at a party". We glanced occasionally at her face as she sat in awe, riveted to the stage watching instead a seamless ballet of people and horses.  And she was really hoping to get splashed by the playful horses.
Don't wait – book tickets now as the run has been extended to Oct 21 and the price reduced to $60.  If you can afford it, the Rendez-vous VIP package, including dinner (roast beef and shrimp options) with an open bar, popcorn and drinks to take in to the show, a dessert buffet at intermission
(so Quebec-like with cheese there too), a stable visit, and a souvenir, really makes the evening special. This is a great idea for a do-ahead holiday gift for anyone – take the family, join co-workers or have fun with friends.
Location: Odysseo White Big Top at the corner of the boul. Rene-Levesque and De Lorimier
Tel: 866-999-8111
Dates: til Oct 21
www.cavalia.com
www.facebook.com/cavalia
A fall tradition at the Roger Williams Park Zoo, is the Jack-O-Lantern Spectacular, attracting more than 100,000 visitors for this truly "spectacular" event.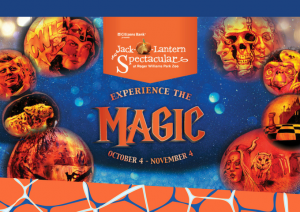 Don't miss this year's show that includes more than 5,000 intricately carved pumpkins featuring scenes of wizards, fairytales, and the luminaries of great myths and legends, alongside superheroes, and historical figures who changed the world. Revel in the sights and sounds of the season, and celebrate this otherworldly experience. This seasonal art show aims to delight and amaze the whole family, and not to scare anyone. – Tickets on-sale now
You can also experience the Soaring Eagle Zip Ride during the Jack-O-Lantern Spectacular. From 115 feet above riders enjoy an aerial view of the park and admire the plethora of jack-o-lanterns from above. Get an eagles-eye view over Providence and into Narragansett Bay in comfortable side-by-side seats.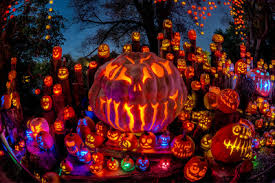 There are also a number of Special Events taking place which are included in the price of admission (with the exception of Spooky Zoo and Boo at the Zoo Family Overnight). Kids and adults are encouraged to wear costumes; masks are not permitted for teens/adults over age 12.

Children's Fairy Tale Nights – Wed and Thurs, Oct 10th & 11th @ 5:30pm-8pm: Meet beloved children's fairy tale characters.  Take pictures with Peter Pan, Cinderella, Snow White, Robin Hood and favorite Dr. Seuss characters such as the Cat in the Hat and the Grinch.  As the sun sets, find your favorite fairy tales characters intricately carved on the pumpkins.
Wizarding Nights – Wed and Thurs, Oct 17th & 18th @6pm-8pm:
Wizards and witches get your wands, mount your brooms and fly on over to meet some of the characters from J.K. Rowling's beloved series.  Before you embark on the pumpkin trail, try a butter beer or a chocolate frog.  Then travel the pumpkin trail, and identify characters and scenes from the wizarding world.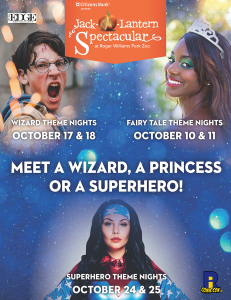 Super Hero Nights – Wed and Thurs, Oct 24th & 25th @6pm-8pm:
Comic book fans might meet Black Panther, Captain America, Iron Man, Spider Man, and the gang, take a photo, and find out how they all save the world.  As the heroes go back out to fight evil, find your hero's pumpkin on the pumpkin trail.
Spooky Zoo – Sat and Sun, Oct 27th & 28th:
Spooky Zoo is back, offering daytime outdoor autumn activities for the whole family.  Come trick-or-treat (while supplies last)  beginning at 10:30 am on the Treat Trail by the red wolf exhibit. Kids and adults will enjoy a packed schedule of seasonal activities. Activities are free with Zoo admission and all children 12 and under dressed in costume get in for half price.
Boo at the Zoo Family Overnight – Sat, Oct 20th and Sat, Oct 27th, 2018:
Snooze at the Zoo for the wildest family overnight adventure in town. The night begins with pizza and ice cream before educators engage you and your children in an owl pellet dissection, program animal encounters, and give you VIP access to the world famous Jack-O-Lantern Spectacular. Set up your sleeping bags in the Meller-Danforth Education Center with popcorn and a movie to snooze to. You'll need your zzzzs before waking up with the animals. A light breakfast will be provided before a morning Zoo tour.
The Jack-O-Lantern Spectacular takes place 7 days a week. Take advantage of Value Nights, Mon-Thurs, which will save you a bit of money and are usually less crowded.

Location: Roger Williams Park Zoo, 1000 Elmwood Ave, Providence, RI 02903
Dates: Oct 4 – Nov 4, 2018
Times: 6 – 11 p.m. (last admission at 10pm)
Tel: 401-785-3510
rwpzoo.org/plan-your-visit/events/jack-o-lantern-spectacular
For Regional Accommodations, Restaurants & Attractions: goprovidence.com
The Ormond Beach Community Day is a fun filled event for the whole family. All the fun takes place on Saturday, September 29th from 11am to 4pm at Destination Daytona.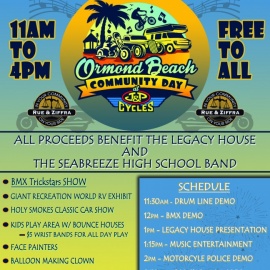 This free community non-profit charity event features outstanding food, live music, vendors and entertainment including a professional  BMX Trickstars shows, classic car show, RV exhibit with Giant Recreation World, Motorcycle Police Demos,  drum line performance, a visit from the National Guard, top 40 hand picked Hot Rod show, kids play area with face painting, balloons, bounce house, and all full day of live music.
Location: Destination Daytona, 253 Destination Daytona, Ormond Beach, FL 32174
Date: Sat, Sept 29, 2018
Time: 11am – 4pm
Tel: 386-868-8484
For Regional Accommodations, Restaurants & Attractions: daytonabeach.com
The 11th Annual Mystic Garlic Festival features freshly harvested local garlic, garlic infused goodies, music, and activities scattered throughout Olde Mistick Village.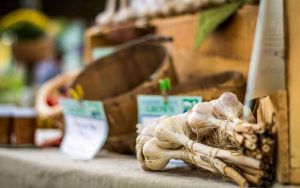 To celebrate the abundant fall harvest, farmers will present an amazing variety of Garlic for sale in addition to fresh produce. More farmers than ever will have honey, jams, preserves, ice cream, baked goods, and syrups.
Besides the proven health benefits of garlic,  there is just something irresistible about the aroma of roasted garlic. Throughout the day and evening, dozens of local restaurants and food service establishments will be serving, for purchase, delicious garlic related foods,  such as garlic fried dough and garlic fries, as well as non-garlic favorites.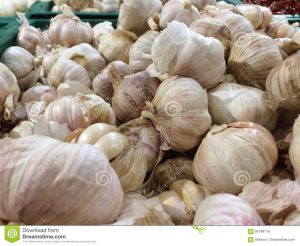 A host of merchants, artisans, authors and artists will line the pathways of Olde Mistick Village displaying their foods, crafts, gifts, and talents. Along with over 45 vendors, you will find Olde Mistick Village merchants offering garlic related activities or products at their stores.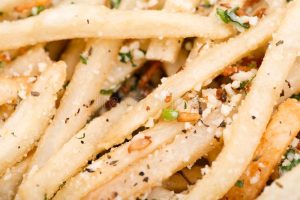 Don't miss the live birds of prey, reptile show, and martial arts demonstration.
So, you bring the mints and Olde Mistick Village will supply the flavor.  A great weekend of music, food, and family fun. Stroller friendly, Free entry and Free parking.
Location: Olde Mistick Village, 27 Coogan Blvd., Mystic, CT 06355
Date: Sept 15 – 16, 2018
Time: Sat 11am – 7pm, Sun 11am – 6pm
Tel: 860 -536-4941
oldemistickvillage.com
For Regional Accommodations, Restaurants & Attractions: thisismystic.com
Located only 12 miles from Wilmington, Delaware, Longwood Gardens attracts visitors from around the globe to its 11,000 varieties of plants spread out across more than 1,000+ acres of gardens, meadows, woodlands and elaborate horticultural displays.
Longwood's celebration of the Main Fountain Garden, which returned in 2017 after a $90 million, more than two-year revitalization. Renowned for its spectacular Festival of Fountains, the astonishing shows gather attention from far and wide, and are a favorite among visitors of all ages.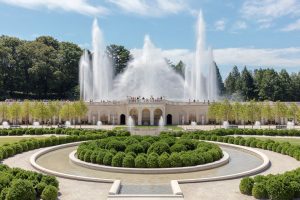 Watch in awe when the fountains dance to stirring music and water jets shoot up to 175 feet high. You don't want to miss Longwood's Illuminated Fountain Performances where you'll see an infinite mix of color, sound and music. The fountains perform daily at 11:15 a.m., 1:15 p.m., 3:15 p.m., 5:15 and extended hours for illuminated fountain performances on Thursday, Friday, and Saturday evenings at 7:15.
In addition, the wildly popular Fireworks & Fountains return with  new shows: September 29 at 8:15 pm: Solid Gold '70s – Take a bell-bottomed step back in time to the disco decade featuring iconic music from The Bee Gees, Kool and the Gang, Donna Summer, and more cool cats you'll really dig. For Tickets:  Fireworks & Fountains 2018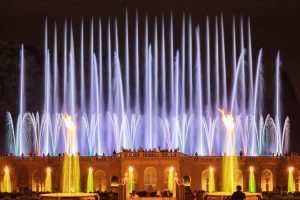 Festival of Fountains also features the Gardens in their summer splendor. The refreshed garden design invites guests to wander and discover new garden gems, including the Grotto, Pumphouse Plaza, and Historic Pumphouse display. Flowering annuals and perennials abound plus a breathtaking Waterlily Display that showcases aquatic plants from all over the world.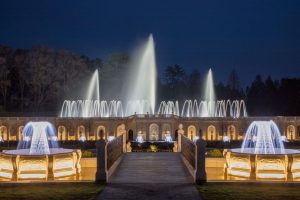 Take a hike in the expansive Meadow Garden or enjoy a shady stroll among Longwood's historic trees. The outdoor Children's Corner offers younger guests a garden designed just for them, while the Idea Garden is a showcase of plant combinations, innovative vegetable gardens, and unusual plant varieties to inspire guests to try at home.
Longwood Gardens allows a limited number of visitors per day, so purchase Tickets in advance to guarantee admission.
Illuminated Fountain Performances continue through October 27 and Daytime Fountain Performances continue through October 28 during Autumn's Colors.
Photo Credit: Daniel Traub
Location: Longwood Gardens, 1001 Longwood Road, Kennett Square, PA 19348
Dates: until – September 30, 2018 (check website for later schedule)
Time: Sun–Wed  9am–6pm, Thurs–Sat 9am–10pm
Tel: 610-388-1000
longwoodgardens.org
For Regional Accommodations, Restaurants & Attractions: visitwilmingtonde.com